Your Listing on the New Website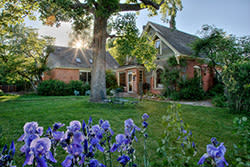 Do you like seeing photos on websites?  So do visitors!  That's why we need your photos – so that we can add them to your listings.  
For instance, on the Hotel page (http://www.bouldercoloradousa.com/hotels/) ,  instead of seeing names of hotels, now you see photos.  And if you click on one of the photos, for example The Briar Rose Bed & Breakfast, you'll see even more photos.  All of the listings on the site –restaurants, events, attractions, everything – work just like this.  So, send your photos to Chelsea Black (Chelsea.black@bouldercvb.com) and we'll add them to your listing(s).  
While you're checking out your listing, double check that your info is correct. If not, Chelsea can help you with this, too.
Heads Up!
Events Potentially Impacting Your Business
Here's a list of upcoming, large city-wide events. Knowing about them may be helpful as you make your staffing schedules, consider special offers, or just wonder why all the extra people are in town. It's not meant to promote the events, but to help you as you plan for business during the next 30 days.
For a calendar listing of all events, please see www.bouldercoloradousa.com/things-to-do/events/. To be listed on the calendar of events, contact Chelsea Black. You can even do it yourself if you'd like.
​Feb 20
Winter Craft Beer Festival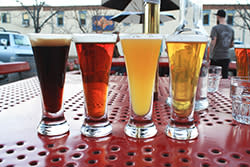 Takes place on the CU campus at the Coors Events Center from 2-6.
March 3-6
The Boulder International Film Festival 
Photo by Randy Malone
Most events happen downtown Thursday – Sunday.