Boulder Falls
A short, stair-filled,100-yard hike will lead you to this gem-like waterfall that rushes down the rock wall at a height of about 70 feet. While there is no swimming in Boulder Falls, and no climbing on the surrounding rocks, you'll be able to feel the cool mist rising off the soothing falls, get lost in the sound of the rushing water, take in the scent of the surrounding pine trees and maybe even spot some wildlife.
Get a closer look at Boulder Falls in this video, which takes you along on a picnic adventure. 
Getting There
Boulder Falls is located just 11 miles west of Boulder, up Boulder Canyon. It's an easy and scenic 20-minute drive. Just take Canyon Blvd. from downtown Boulder (Canyon Blvd. will become Hwy. 119) toward signs for Nederland. There's a pull-out for parking on the left, and the trailhead is just across the road. Here is a Google pin of the trailhead.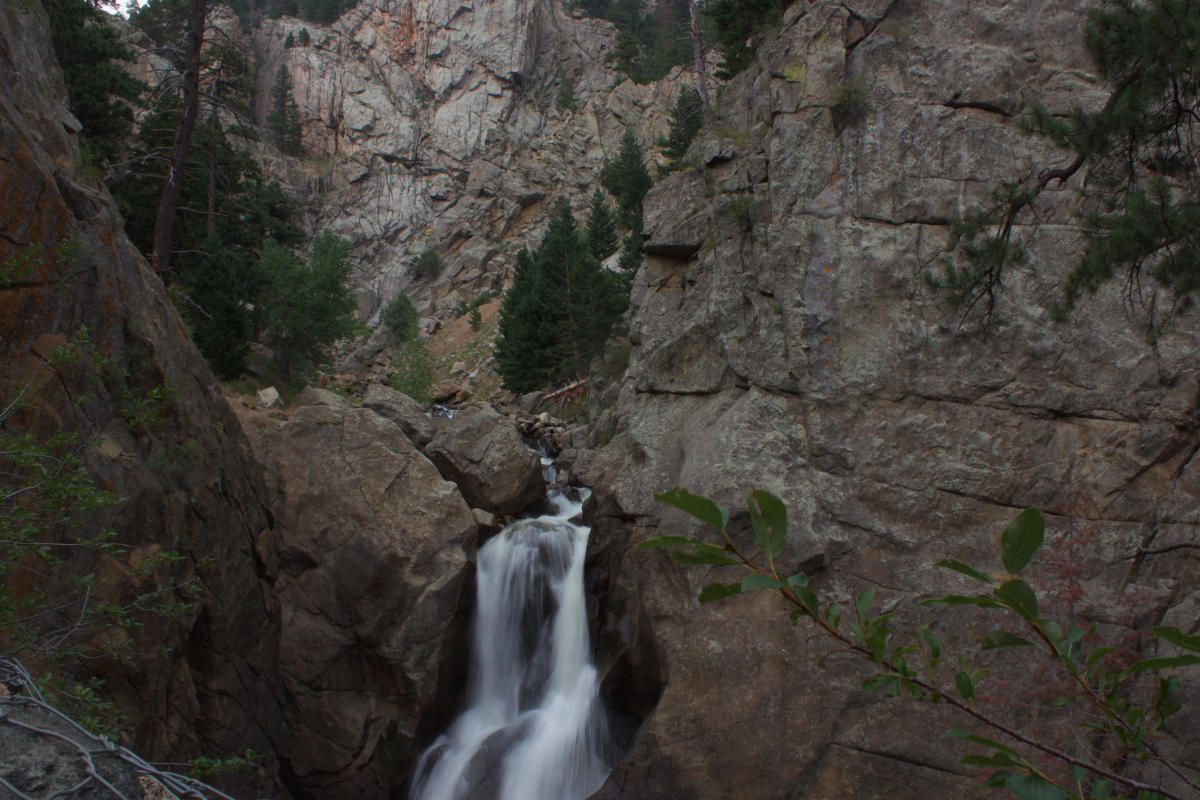 A Bit of History
The falls are part of five acres of mining claims that were entrusted to the City of Boulder in 1941 by Charles G. Buckingham, a banker who hoped the city would protect the falls. The falls became a popular destination for those traveling through the area by train until the railroad was washed out in the great flood of 1894 and was rebuilt on a different route. The falls regained their popularity when Highway 119 was built, until 2013 when a massive flood made the area unsafe. Luckily, the City of Boulder Open Space and Mountain Parks invested $1.2 million in restoration and improvements, and the refreshing falls can once again be enjoyed by visitors.