Local Flavor
Rub elbows with top pros and average age-groupers as you get around town in between training sessions: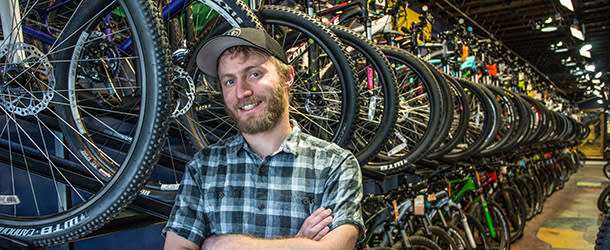 Tri/Bike Shops
Colorado Multisport – A pure tri shop, owned by visually impaired IRONMAN and XTERRA athlete, Michael Stone, and staffed by authentic triathletes who know their stuff.
Boulder Cycle Sport – A great all around bike shop featuring a selection of road, mountain, and cyclocross bikes.  
Pro Peloton – A super high-end shop for the cycling connoisseur.     .
Running Stores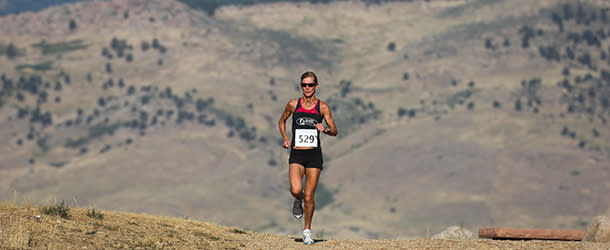 Swimming Pools and Fitness Clubs
Scott Carpenter 50 meter – A classic facility, and mid-season you are likely to spot a number of current and former world champions on deck or in the lanes.
Colorado Athletic Club – Check out the South Boulder or central Boulder locations.  Both feature saline pools and the latest equipment.
Rally Sport – The current home to many of Boulder's top professional triathletes.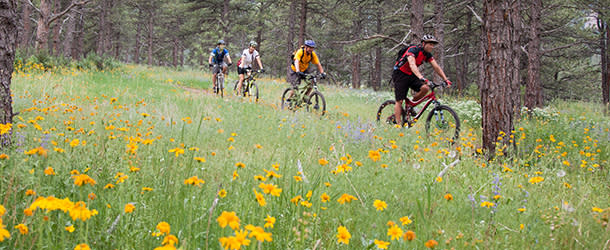 Boulder Clubs
Photo credits: Pearl Street Mile, Glen Delman; bike shop, Glen Delman; runner in foothills, Glen Delman; bikers among wildflowers, Glen Delman; Flatirons runners, Glen Delman; cyclist, Jim Hueck.