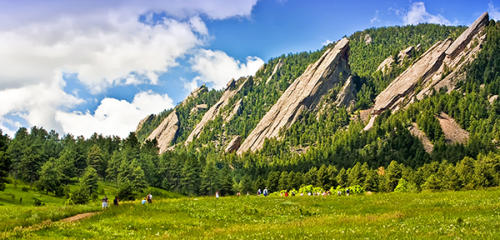 Lydia's Style Magazine
Heidi Kerr-Schaefer

Lately Boulder has been growing north and east, and for visitors this means brand new adventures await them.
I started my Boulder weekend with a morning hike, because that seemed like the perfect way to justify all the good food I was about to eat. The drive from Lyons to Boulder, along Hwy 36, has sweeping views and several easy hiking areas. You may see hawks and perhaps some deer and you'll definitely see prairie dogs.
After communing with the prairie dogs on the lefthand trail, I arrived at my first destination, a collection of wineries located in a nondescript warehouse strip mall on Lee Hill Drive in North Boulder. These wineries have made the area their home and often collaborate on events. After all, why visit one winery when you could visit three?