How to Be an Eco-Traveler in Boulder
Are you a traveler who likes to minimize your impact when you visit a place? You're not alone. Many Boulderites share your sentiments, making their way through the world with care: riding bikes as much as possible, recycling and composting like crazy, and being mindful of the environment. It's all part of an ethos that goes way back to the town's cutting-edge land preservation movement and beyond. Here are a few ideas for traveling greener while in Boulder.
1. Ditch the Car
Boulder is incredibly compact and walkable and has a great public transit system. Especially helpful to visitors is the Hop, a public bus running a looped route that goes to the city's most popular spots, from downtown to Twenty Ninth Street to the University of Colorado and back.
Even getting here from the airport via bus is simple. From Denver International Airport, hop on RTD Bus Route AB and you'll end up right in downtown Boulder.

2. Green Your Stay
Recycling and composting are common practices in Boulder, but there are several hotels taking sustainability to a new level. St Julien Hotel & Spa has reduced electricity and water usage by more than 20 percent per occupied room since enacting their "Go Green" initiative. Hampton Inn & Suites is Gold LEED Certified, meaning the building generates less waste and lowers the use of energy, water and other resources.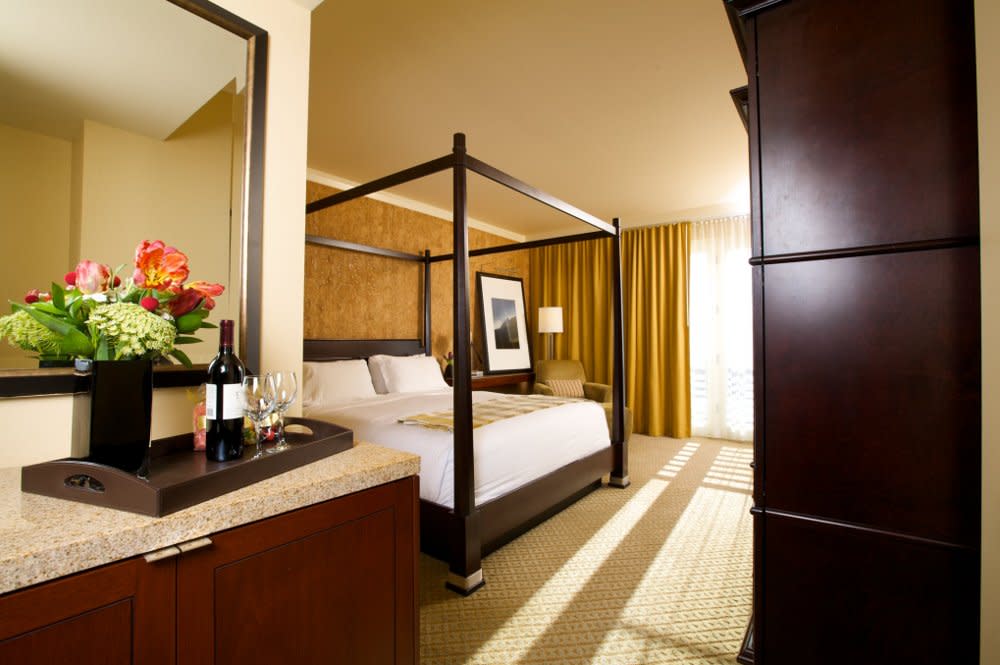 3. Shop with a Conscience
Most folks like to shop a little while on vacation, and lucky for eco-minded travelers, we've got lots of responsible ways to do so. For starters, Boulder's thrift stores are legendary! See our thrift store recommendations here for upcycled style you won't find anywhere else. You can also feel good about shopping in these unique stores:
Momentum Gorgeous, fair-trade goods with stories from around the world.
Nude Foods Market Organic foods, meals and household products in zero-waste, reusable containers.
Art Parts Creative Reuse Center Nonprofit creative reuse center that offers deeply-discounted art supplies and features a gallery with upcycled and found-object artwork.

4. E-Bike or E-Scooter Share
BCycle is Boulder's e-bike-sharing organization with 50 stations around town with 300 pedal-assist e-bikes. It's easy to check out a bike, cruise around town, and return it to a station when you're done. Lime e-scooters can be found in designated zones on or near sidewalks across the city. Use the Lime app to find available e-scooters. You can also share a fuel-efficient car through the Boulder nonprofit eGo CarShare.

5. Tread Lightly
Be aware of best practices before heading out into nature. Try finding less-visited areas to explore and check conditions before you go. While you're out there, be sure to stick to designated trails. Shortcuts and walking alongside trails when they are muddy might be tempting, but doing so is extremely harmful to plants and critters and adds to erosion. Be sure to brush up on how to be a responsible visitor by reading Care for Colorado's tips.

6. Shuttle It in Every Season
• Ride the Summer Weekend Hiker Shuttle We all love to get up close to the iconic Flatirons via Chautauqua Trailhead, but that means the area can get a little crazy on summer weekends. You can help lessen the impact by taking the Park-to-Park free weekend shuttle. The shuttle runs from Memorial Day weekend to Labor Day. Simply park for free at downtown parking garages, the CU Regent lot or New Vista High School, and then hop on the shuttle, which stops by every 15 minutes. Dogs are welcome and it's just a short, 10-minute or so ride. Shuttle map and details here. Additionally, you can find a free weekend shuttle to Eldorado Canyon State Park, which runs approximately every 20 minutes on Saturdays and Sundays, as well as a shuttle to Hessie Trailhead, stopping every 15 minutes on Fridays, Saturdays, and Sundays.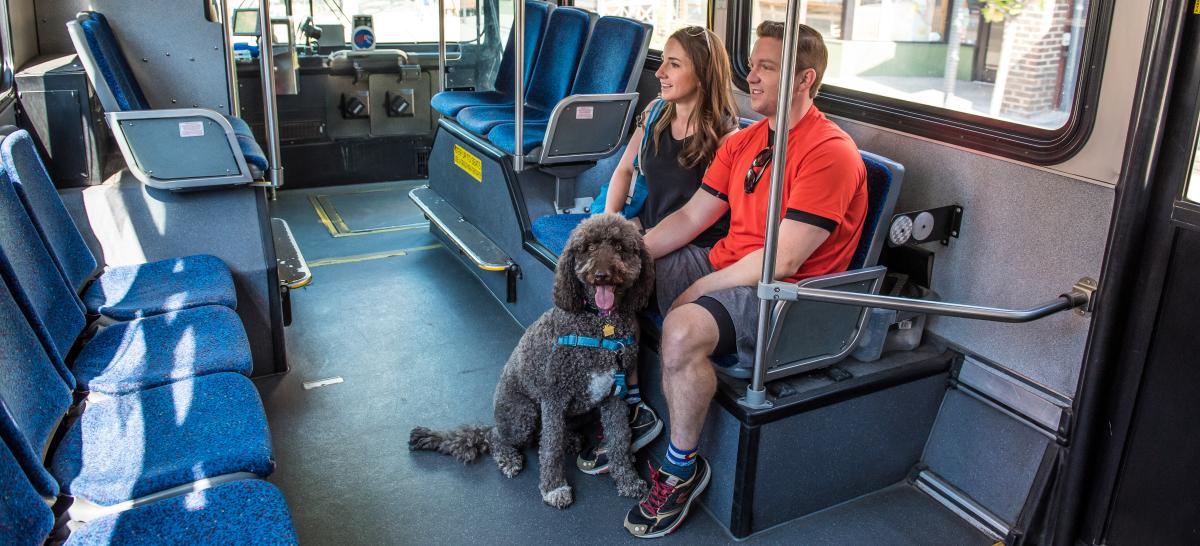 • Take the Ski-n-Ride Bus Ride public transportation to Eldora (Boulder's closest ski resort) for just $10.50 round trip. Sit back, relax and you'll be there in about an hour. Regional Transportation District (RTD) buses depart from the 14th and Walnut RTD Station in Boulder, stop in downtown Nederland, then drop you off right in front of the Main Lodge at Eldora, where it also leaves to go back at the end of the day. Look for the Ski-n-Ride Route NB from the 14th and Walnut station in Boulder. You will want to purchase a regional/airport day pass for $10.50. More information and Route NB schedule here. 
7. Go on a Bike Tour of Boulder's Sustainable Success Stories
Beyond Boulder Bike Adventures offers a Cycle to Sustainability tour that will give you insight into what makes Boulder such a sustainably minded town. You'll get a behind-the-scenes tour of some of the most innovative and interesting green programs (and brewpubs) all while enjoying Boulder's unparalleled scenic beauty on a zero-emission bike.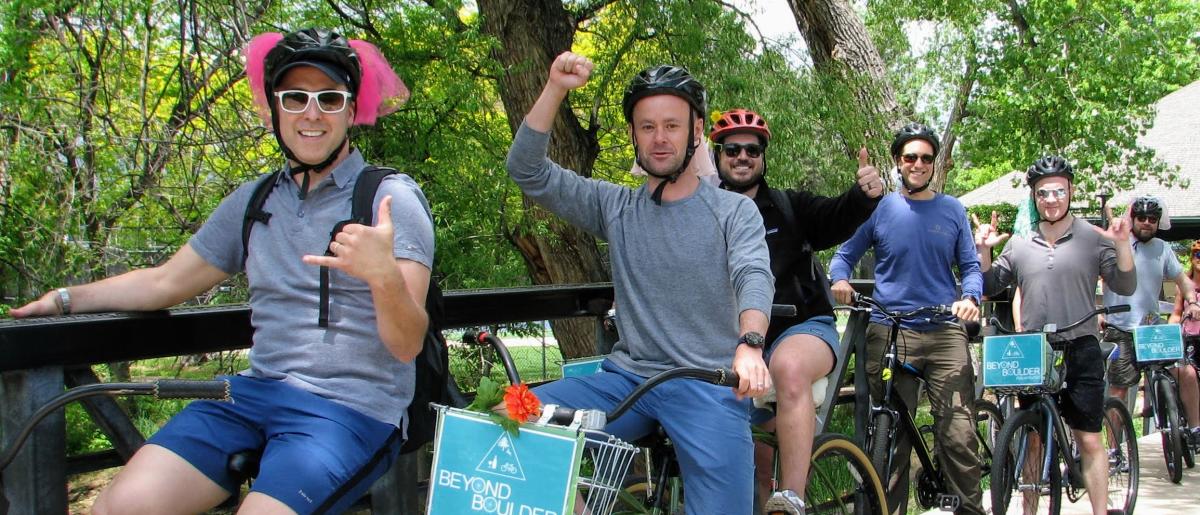 8. Take the Road Less Traveled
Yes, you'll want to see Pearl Street and the Flatirons, of course, but if you're up for a little off-the-beaten-path adventure, Boulder's surrounding businesses and neighborhoods would love to have you.

Where to see Boulder, locals style:
9. Study Up on Climate at NCAR
Behind the scenes at Boulder's National Center for Atmospheric Research (NCAR), groundbreaking scientific findings are happening all the time. In NCAR's visitor center, you'll discover a collection of fascinating exhibits exploring weather, climate and the Sun-Earth connection, and you'll learn about human impact on the earth and climate change. You can touch a cloud, steer a hurricane, take a look at the sun and browse art galleries, too. 
10. Volunteer Your Time
If you want to give back during your stay, you may want to volunteer a bit of your time here. The City of Boulder Open Space and Mountain Parks (OSMP) department makes it easy. Check here for one-day volunteer opportunities (seed collection, trail maintenance, etc.) and register online. Many Boulder County farms could use a hand, too. You will have fond memories of your time in Boulder, and probably meet some interesting people, as you give your time to a cause you believe in.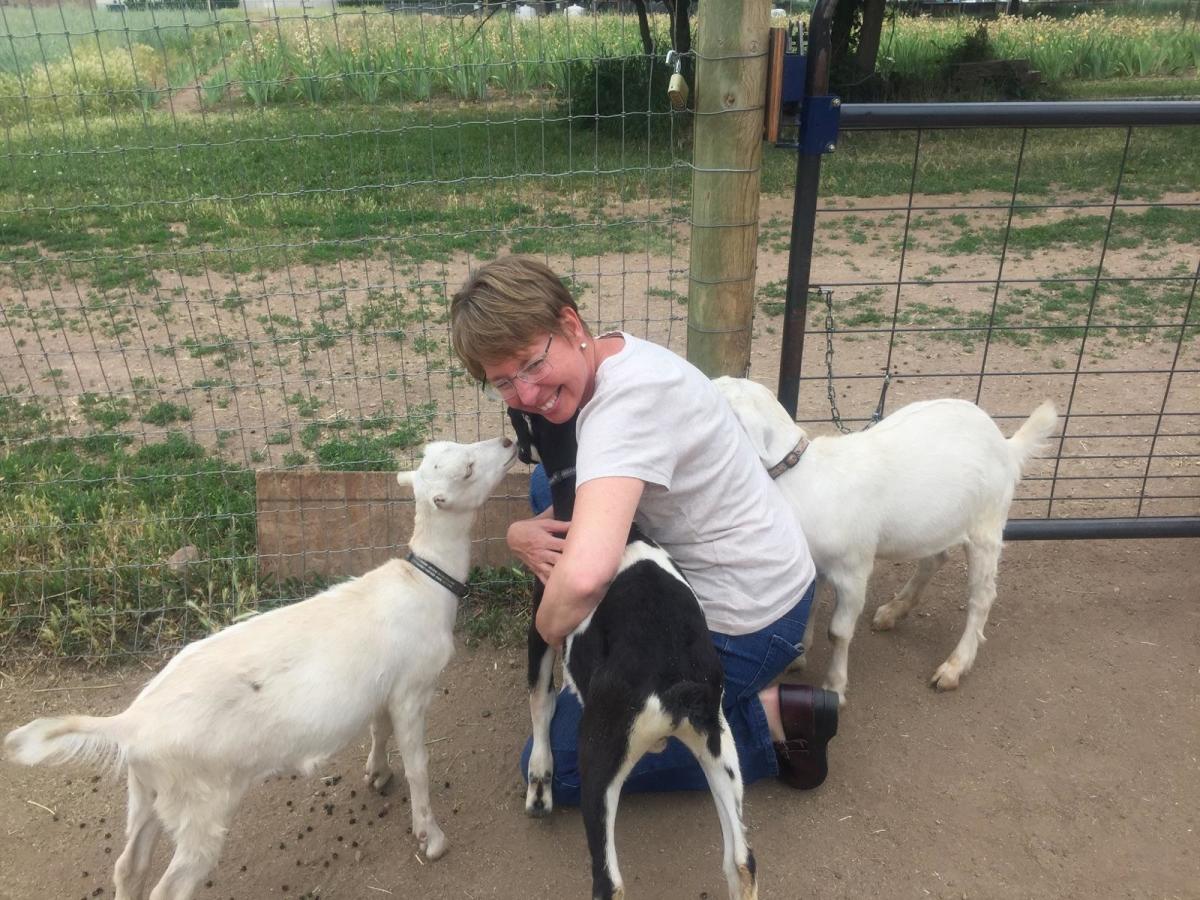 11. Honor Boulder's Indigenous Roots
To learn more about the original inhabitants of what we now call Boulder, visit Museum of Boulder at The Tebo Center to see the ongoing "Boulder Experience" exhibition, which details some of Boulder's Native history. The local nonprofit Native Women's Wilderness often hosts hiking and educational events. Boulder also celebrates Indigenous Peoples Day to honor the existence, culture and contributions of the original inhabitants of Boulder, featuring dances, poetry, film screenings and more.
Land Acknowledgement
Visit Boulder acknowledges that the land on which we live, work and recreate today has been inhabited by Indigenous people for more than 13,000 years. We honor the Núu-agha-tʉvʉ-pʉ̱ (Ute), Hinono'eino (Arapaho) and all other nations associated with the Boulder Valley, affirm their ancestral ties to their homeland and acknowledge the history of mistreatment and forced removal that has had a devastating impact on their communities. When we discuss Boulder with visitors and our communities, we are discussing Native lands, and we endeavor to do our part to include the stories of the area's first inhabitants.
Leave a Legacy
There are more homegrown Boulder charities and responsibly minded companies than we can count. In fact, Boulder has more B Corps — those are organizations for which giving back is as important as making revenue — than anywhere in the country. You can leave behind a gift with an organization like Historic Boulder, which works to preserve Boulder's historic resources, or Community Cycles, whose recycled bikes program helps get everyone on a bike, or one of dozens more listed here.