Plan a Moms' Getaway to Boulder 
Now's the time to plan a weekend to rejuvenate with your closest mom friends. Sleep in, eat nourishing food someone else prepares, let someone else clean up after you, and enjoy some much-needed bonding time. Boulder offers the safe, easy, and beautiful change of scenery you've been craving for a while now. 
Day 1 
Drop Your Bags, Maybe Take a Nap
Arrive in Boulder and check into your hotel. There are 25 hotels in the city of Boulder ready to welcome you for a relaxing weekend of delicious food, drink and natural beauty. Check in and rest your eyes for a bit, if you want — you've got a fun couple of days ahead of you. 
Grownup Hiking 
Time to get outside without any whining, crying, meltdowns or demands for more snacks. Just you, your girlfriends, and the pine-scented hillside. Breathe deep, mamas. That fresh air will do you a world of good. Our trail pick would be North Fork Shanahan for the beautiful scenery and relatively low levels of hikers. This interactive trails map can also help you pick additional trails that are less traveled, and here are several more hikes to choose from.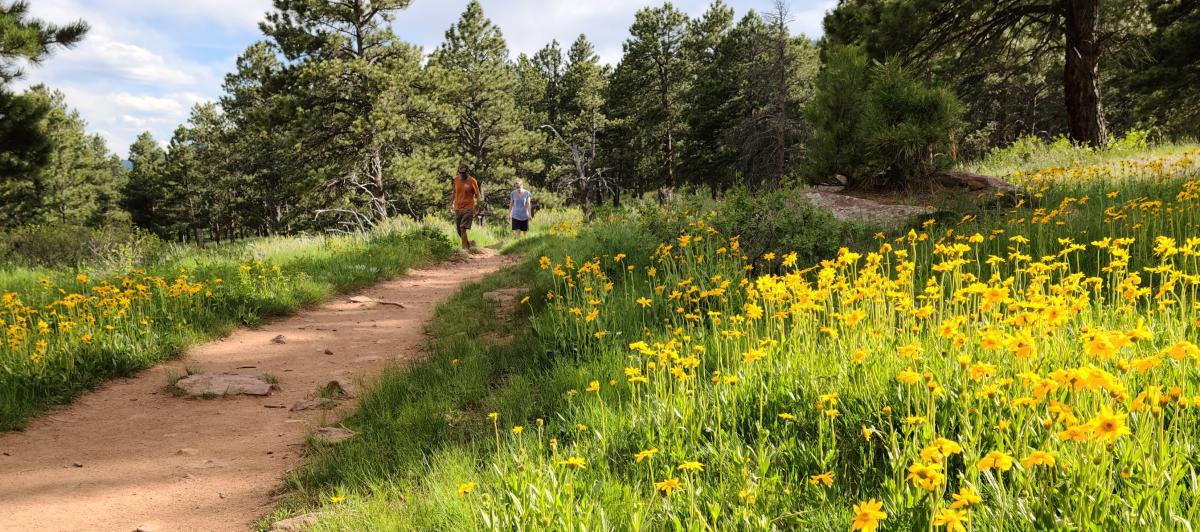 Dinner at THE Kitchen (Not From YOUR Kitchen) 
You've worked up an appetite hiking, now it's time to treat yourself. Make a reservation at The Kitchen for dinner, which offers some of the freshest around, from the seared scallops to the smashed fingerling potatoes.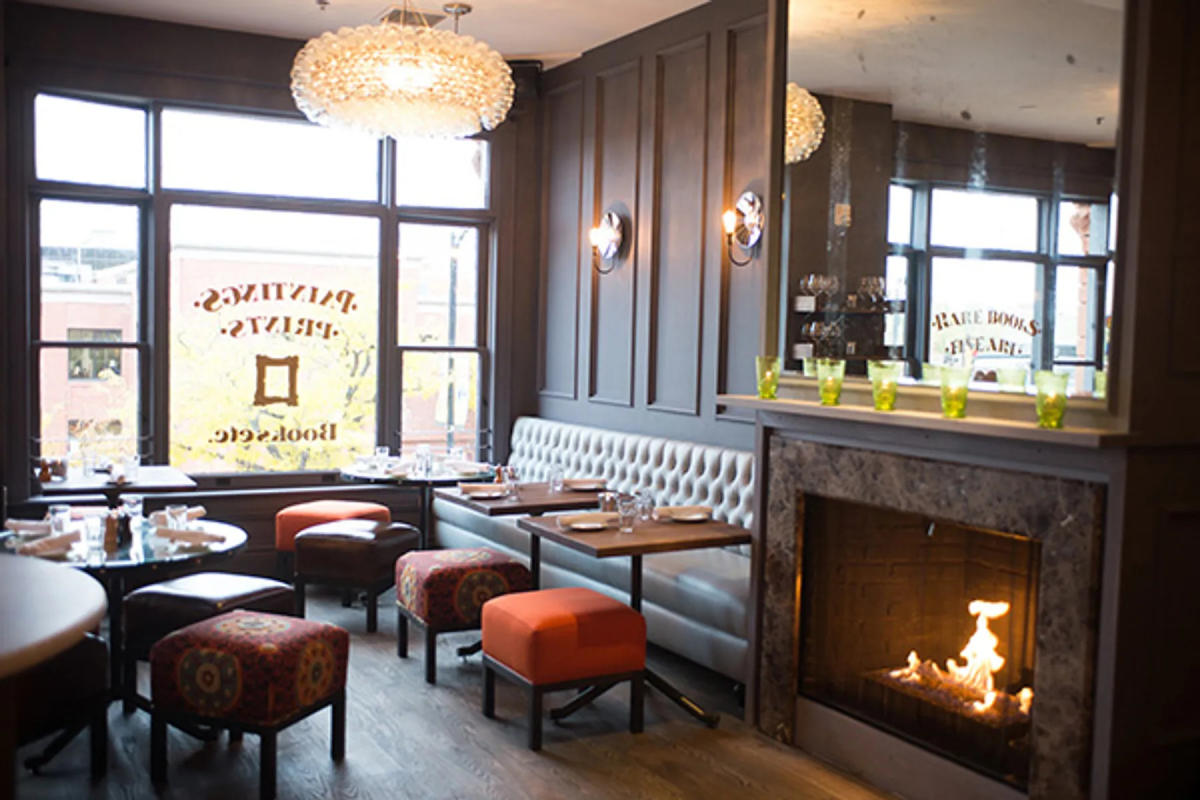 Dessert to Go
Time for a frozen treat from nearby Gelato Boy, with flavors like salted honeycomb and orange blossom fudge.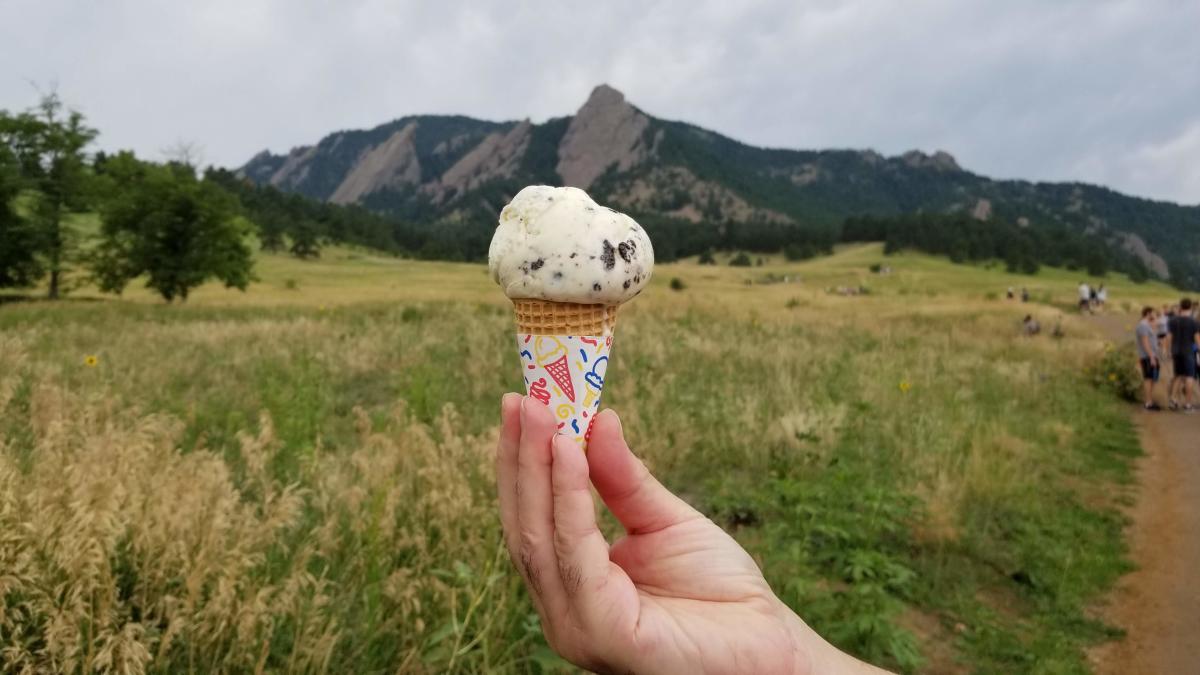 Day 2 
Breakfast in Bed 
Sleep in and let breakfast come to you. Order room service from your hotel, or use Door Dash to order up the famous Arnold's Eggs from Dot's Diner or the Green Goddess Avocado Toast from Woodgrain Bagels.  
Public Art Walking Tour 
Take a stroll and see some of Boulder's thought-provoking murals and sculptures on this self-guided public art walking tour. It takes you through downtown for about an hour-long walk.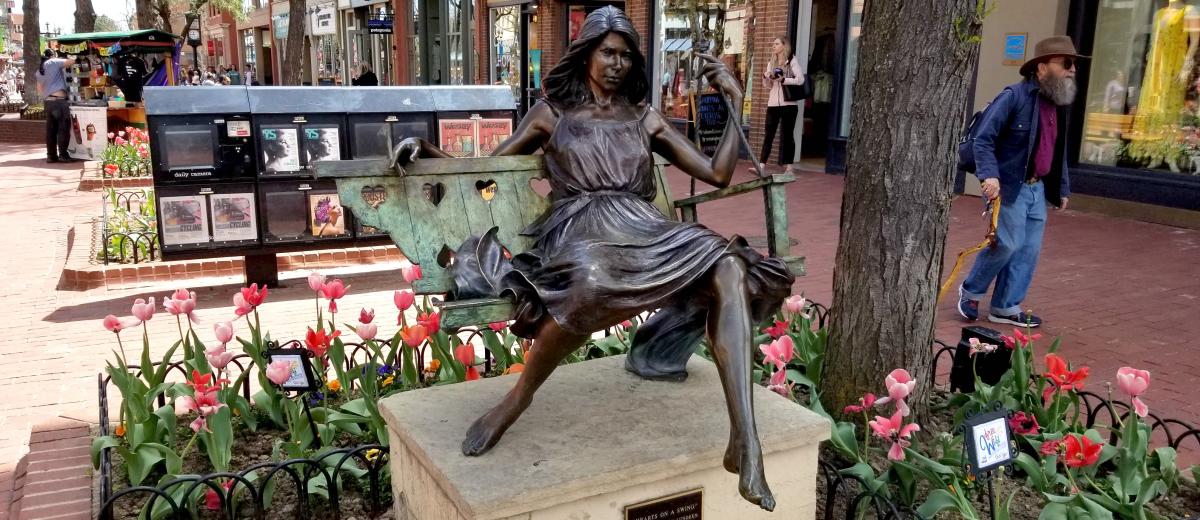 Retail Therapy
Pearl Street is lined with boutiques you'll love, from Island Farm's elegant jewelry and floaty dresses to Haven's chic loungewear to Two Sole Sisters' to-die-for shoes.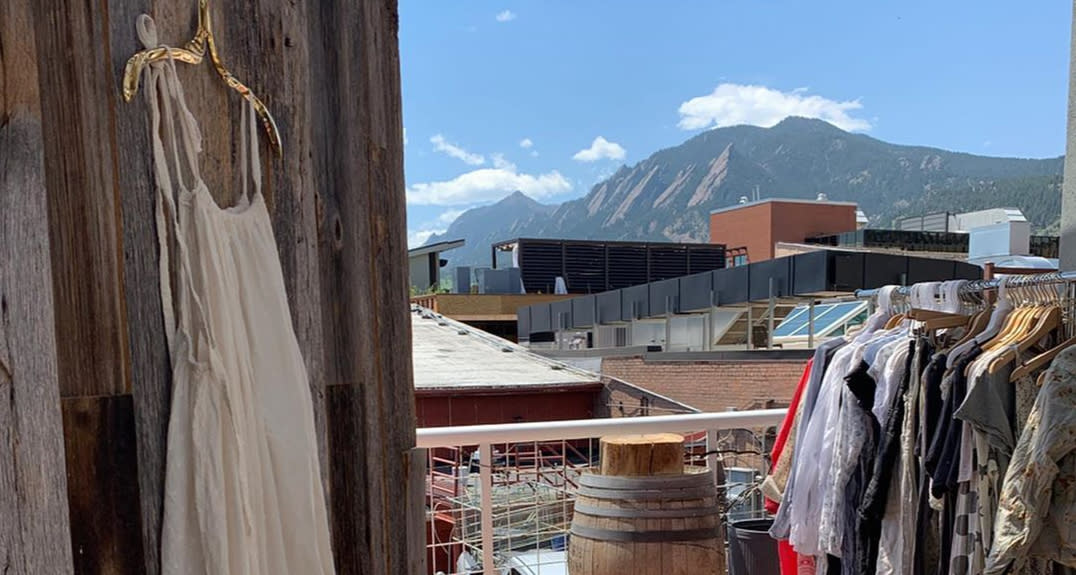 Above: Island Farm
Picnic Time 
The gold standard in picnic fare is Dedalus Wine Shop & Market, a gourmet deli with sandwiches and cheese plates that are beyond delish. Lots of foods are picnic-portable in Boulder: Le Frigo, Falafel King, Torchy's Tacos and more. Here are some suggested picnic spots.
Cruise Around on an E-Bike
If you've never tried an e-bike, you're in for a treat. You'll feel like a superhero zooming up hills with the greatest of ease. In our e-biking guide, find where to rent an e-bike or book a tour to take you through the historic downtown and up to the foot of the Flatirons.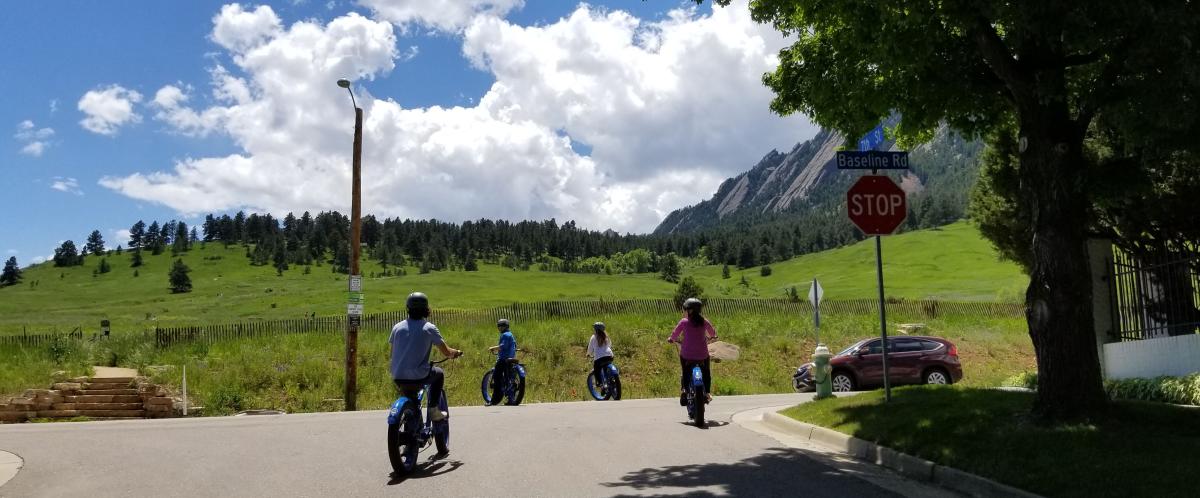 Sunset by the Flatirons 
The historic Chautauqua Dining Hall is situated right at the foot of the Flatirons and has a large wraparound veranda. It's a great place to recount the day's adventures over crispy Brussels sprouts and their rosemary pomegranate sangria.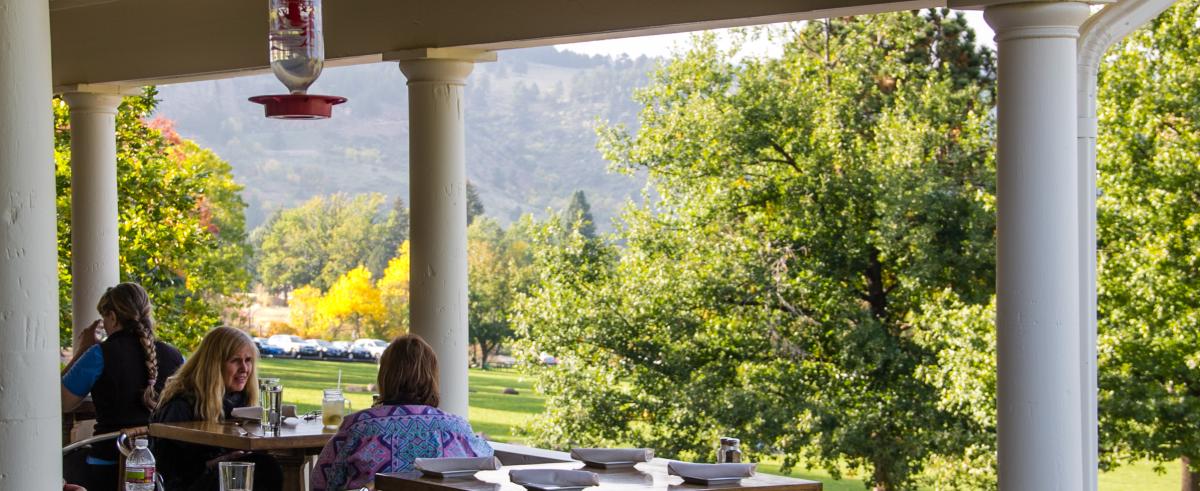 Make a Toast...to Moms 
Boulder has about 20 breweries. Gunbarrel Brewing is one that has a large outdoor space, where you can raise a glass to you and your badass mom friends with their Anytime Amber or Salt Lick Sour Gose out on the expansive patio. 
Day 3 
Breakfast in Bed, Again 
Hey, this might be your last chance for a while! This time, maybe it's croissants and pain au chocolate from Le French Café or breakfast burritos from La Choza. Or all of the above. 
Mani-Pedis 
A nail treatment will leave you feeling relaxed and...polished! J Lounge's natural skin- and nail-care offerings are extra luxurious and you'll love the personal attention they offer guests.  
Panorama Point 
Before you head home, make one last stop. At Panorama Point, you can look out over Boulder Valley and take a deep breath, feeling re-centered after a weekend of mom-focused fun, adventure and relaxation.