30 Reasons to Love Boulder
Here are a few things we love about Boulder. Maybe you'll find yourself loving them, too. And don't miss 9 more reasons, according to the travel experts at Fodor's.
1. Admiring the view at the University of Colorado's Varsity Bridge, which resembles a scene from an impressionist painting.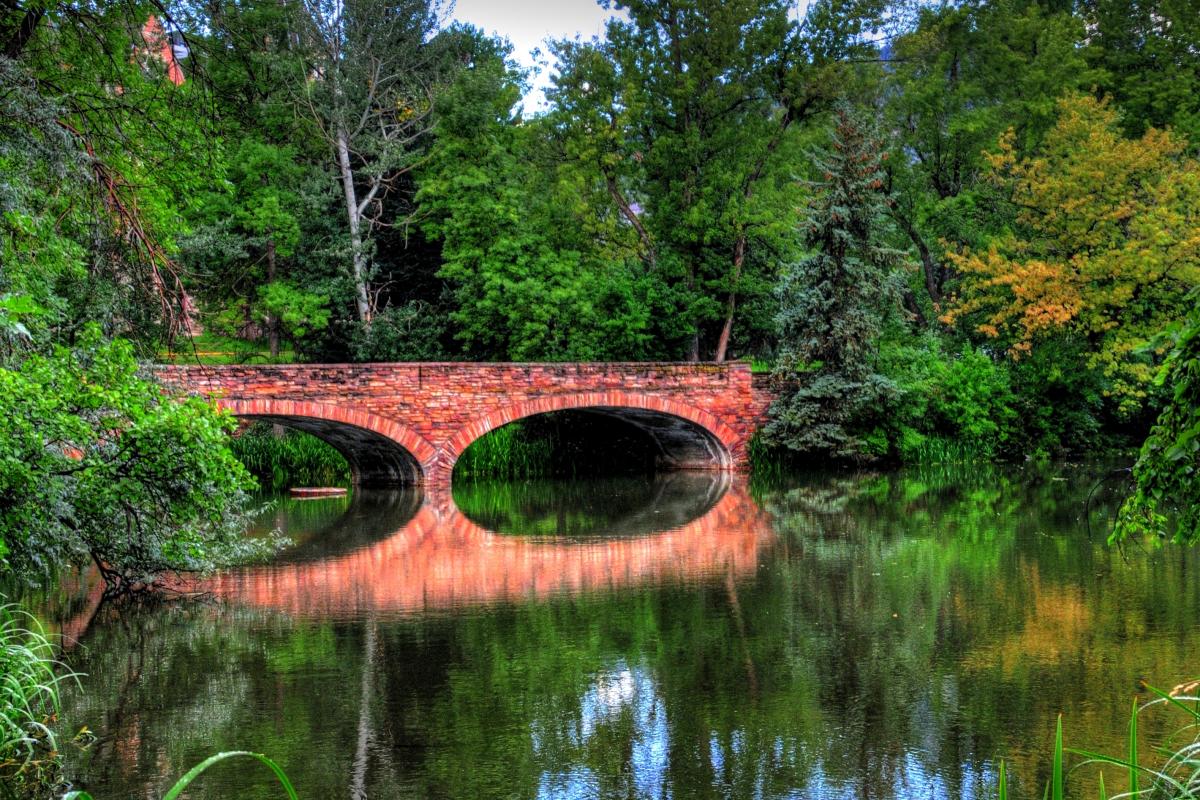 Photo by Jasen Miller/Flickr Creative Commons
2. High-fiving other hikers at the top of the thigh-burning Mt. Sanitas hike — and then being rejuvenated by the views of Boulder Valley. 
3. Sipping cocktails made by ingredient-obsessed mixologists at Bitter Bar, Salt or Oak at Fourteenth. 
4. Hearing a concert — any concert — at Chautauqua Auditorium, with its breathtaking acoustics. Audiences can listen for owls hooting in the rafters between songs. 
5. Seeing the Flatirons mountains dusted in snow (like a powered-sugar donut) on a blue-sky day.

6. Tours that speak to whatever your passion is — from bikes to food and history to brews.
7. Dining at dozens of award-winning restaurants that make Boulder America's Foodiest Town (according to Bon Appétit magazine) and Pearl Street one of the Top Ten Foodie Streets in America (according to Food + Wine).

8. Getting swept away from reality by a play, dance performance, comedy show or lecture at the Dairy Arts Center, a major hub of artistic expression in Boulder. 
9. Hopping on a bike (easily rented from one of the many bike shops throughout town or public BCycle stations) and seeing the sights like a local.
10. More tech startups than you can shake a stick at — and the culture to go along with it (think artisanal coffee shops and geek-er-ific events like TedX Boulder).
11. Ducking into a few of the art galleries all along Pearl Street and across town and discovering amazing local talent and artists from around the world—especially during Open Studios Fall Artist Tour when artists open their studios and homes to guests.
12. Delicious bites, beautiful bouquets and locally produced foods at the Boulder Farmers Market, one of the best in the West.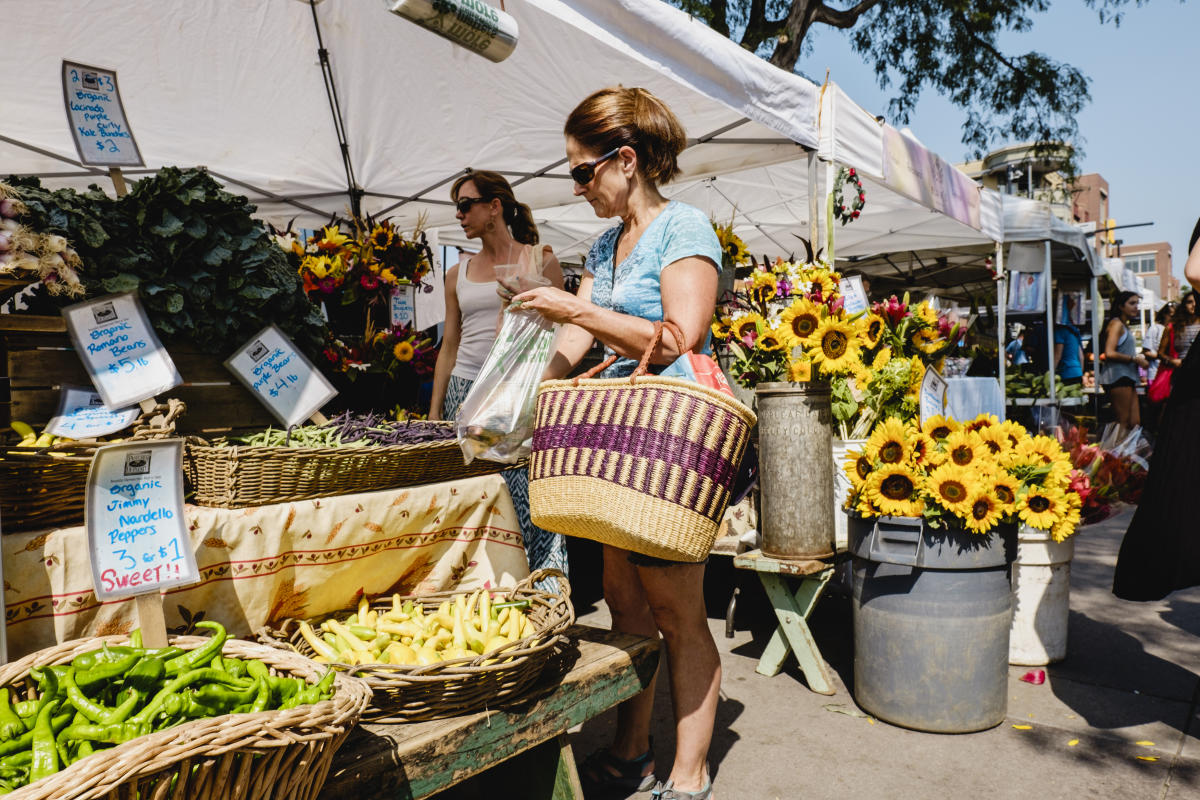 13. Free Saturday visits to the Boulder Museum of Contemporary Art (BMoCA) (a great place to drop in during a visit to the Boulder Farmers Market, which happens on BMoCA's doorstep).
14. Admiring every square inch — inside and out — of the ornate Boulder Dushanbe Teahouse, which was created in Tajikistan, given as a gift to Boulder, and shipped and assembled here. 
15.  Walking where beat poets Allen Ginsberg and Anne Waldman have walked on the campus of the Naropa Institute, one of the few major accredited Buddhist-inspired universities in North America. 
16. Enjoying a beer or a bourbon paired with a phenomenal view of the Flatirons on the rooftop of West End Tavern. 
17. Shopping big-name brands — with a big-sky view of the Flatirons — at the Twenty Ninth Street mall.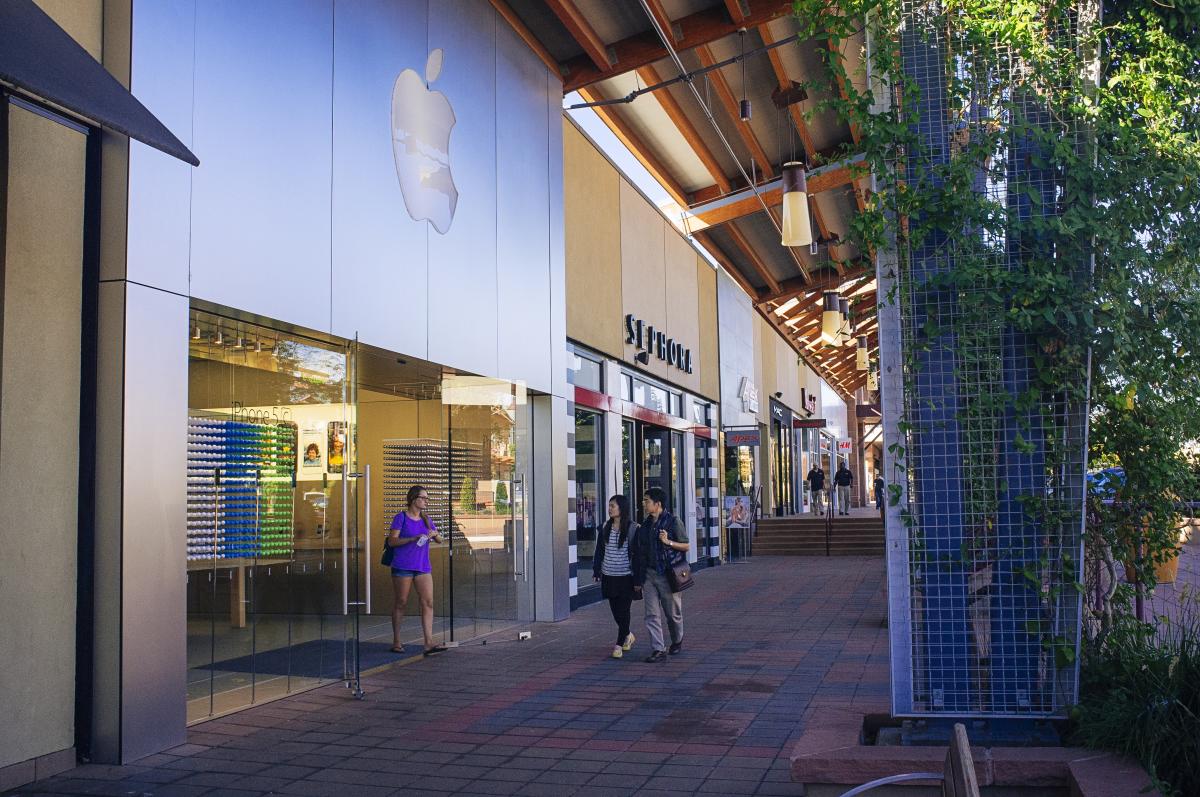 18. Taking a tour, embarking on a hike or admiring the I.M. Pei-designed architecture at the striking National Center for Atmospheric Research (NCAR).
19. Tasting flavors from around the world while taking in a top-of-the-world view at Boulder's incredible food halls, all of which have breathtaking panoramas.
20. Rediscovering the lost art of mead-making at the tucked-away Redstone Meadery. 
21. Hiking from the Chautauqua Trailhead into the Flatirons and discovering landmarks like a rock amphitheater (Amphitheater Trail), a stone living room (Wood's Quarry Trail) and scree fields (Flatirons Loop).
22. Catching a nationally known musician at the legendary and intimate Boulder Theater.
23. Enjoying an ice cream cone while taking in some of the best people-watching in the world on the Pearl Street Mall.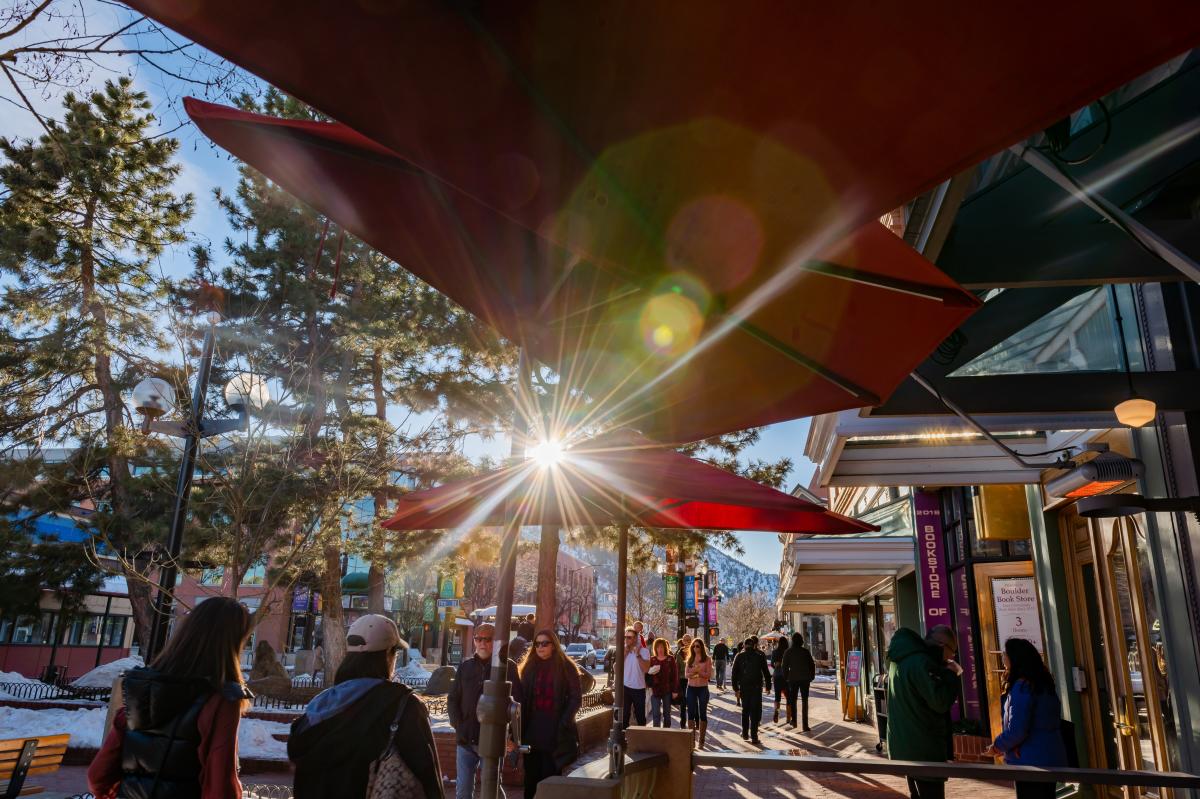 24. Having a picnic on the sprawling, grassy hillside (while the kiddos play on a model rocket ship) at Scott Carpenter Park — all with a view of the iconic Flatirons.
25. On snowy days, watching folks cross-country ski right in the middle of town at North Boulder Park.
26. Shakespeare under a starry mountain sky at the Colorado Shakespeare Festival.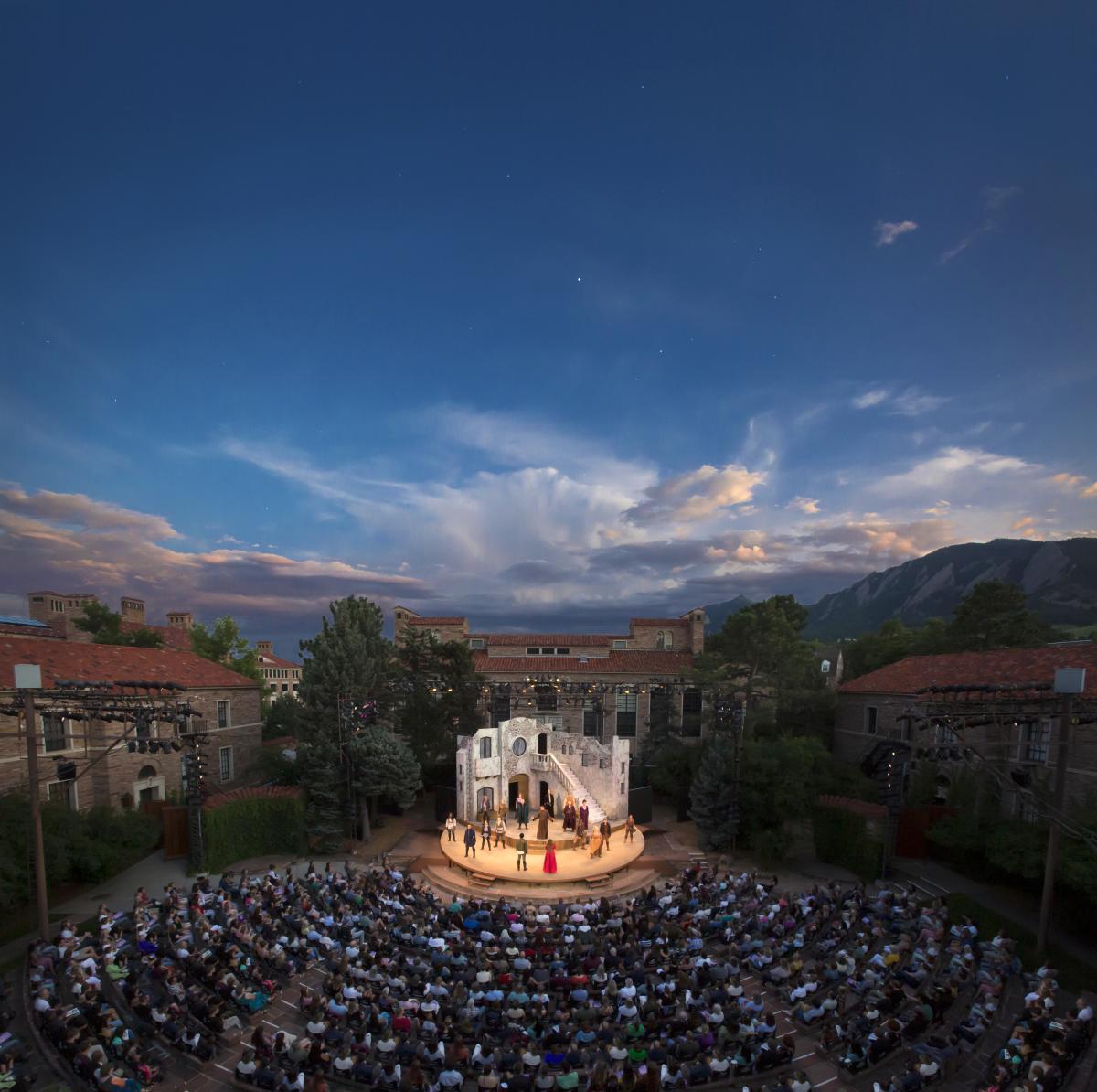 27. Live radio tapings, incredible musicians, and a do-good mission at eTown Hall.
28. Swishing, sipping and savoring local wines at local winery BookCliff Vineyards.
29. Heading to the Hill, the student-centric neighborhood adjacent to the University of Colorado, for casual eats at the graffiti-adorned Sink and great bands at the Fox Theatre. 
30. Observing (or taking part in) the spectacle that is Tube to Work Day, a cherished annual tradition in which Boulderites don their best business attire and splash into Boulder Creek to tube right through downtown.