St. Patrick's Day in Boulder
Looking for unique ways to celebrate St. Patty's Day? Why not come to Boulder and play outside, followed by some great beer on a sunny patio. Here are fresh ideas for things to do on St. Patrick's Day 2023.
World's Shortest St. Patrick's Day Parade
Sunday, March 12, 2023
A block-long celebration will take place on Sunday, March 12, at noon. The parade route is on 16th Street, between Pearl Street and Spruce Street, along the east side of The Odd Fellows Lodge (1543 Pearl St.). Watch for the Lawn Chair Brigade, a group that uses foldable seats as percussive elements in their costumed routines, plus Irish dancing, hula dancers, live music and more.
St. Patrick's Day Weekend Pub Crawl
Friday and Saturday, March 17-18, 2023
Starting at 4pm on St. Patrick's Day, various venues across the city will be participating in a pub crawl throughout St. Patrick's Day weekend in downtown Boulder. Register online for food and drink specials and special venue access.
Cooking for St. Patrick's Day
Friday, March 17, 2023
Learn how to make Irish classics, including soda bread, Irish stew and shepherd's pie with instruction from Chef Dallas at Auguste Escoffier School of Culinary Arts. Register online.
St. Patrick's Day Celebration at Boulder Social
Friday, March 17, 2023
Stop by Boulder Social from 11am-close on St. Patty's Day for free swag and food and drink specials. View the special menu and make reservations.
The Elegant Plums at Velvet Elk Lounge
Friday, March 17, 2023
Denver-based funk and rock band, The Velvet Plums, will be performing an energetic show at Velvet Elk Lounge starting at 9pm. Get tickets.
St. Paddy's Day at West End Tavern
March 18, 2023
Food and drink specials all weekend long and Irish dancers at 6:30pm on the 18th. Browse the menu.
St. Patrick's Day 5K Fun Run at Avery Brewing
Sunday, March 19, 2023
Avery Brewing Company will be making their "Irish Red Ale" in addition to hosting a 5K fun run and a post-race party with beers, an Irish breakfast burrito, entertainment and live music. Sign up here.
Sample Beer and More
Boulder has about 20 breweries, several distilleries and wineries, plus a cidery and a meadery. So yeah, there's plenty to taste here for St. Patty's Day. Here's a complete list of Boulder's libations destinations.
Hiking and Nature Walks
Go for a hike on dozens of trails including these easy nature outings. Make sure to choose one that is not crowded, even if that involves additional driving or a change of plans.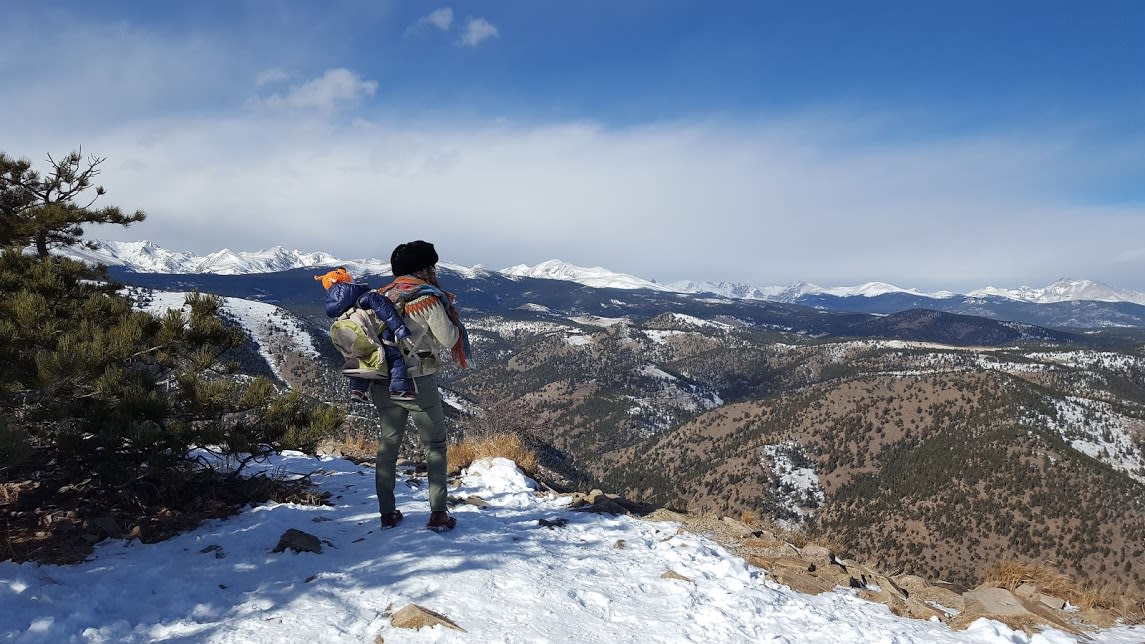 Just 20 minutes from Boulder, Eldorado Canyon State Park is open from sunrise to sunset (entry fees apply). Rocky Mountain National Park is about an hour away and is partially open. For information on how to visit, go to the RMNP website. Face coverings are required for both.

Mountain Biking 
Go mountain biking on six major trail systems. If it's snowy out, try a fat bike.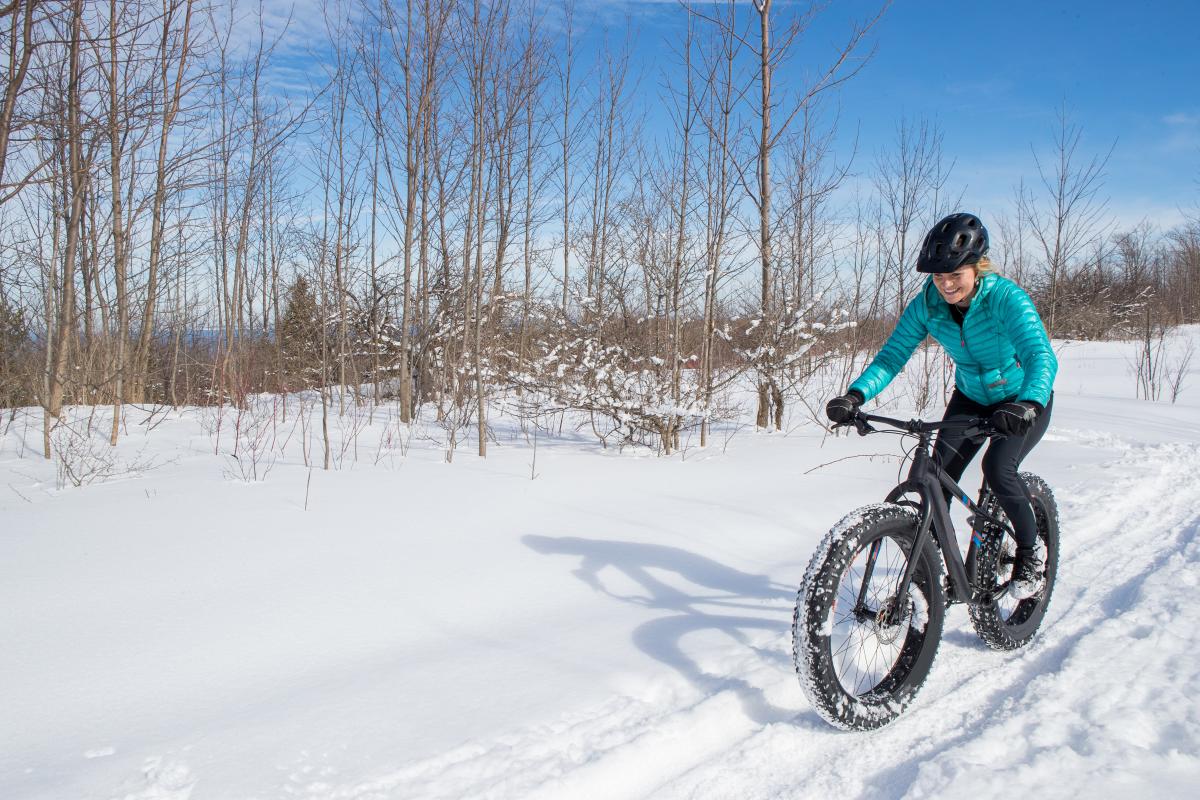 Bird-Watching
Read our bird-watching guide for where to go and what to look for. 
Mural Tour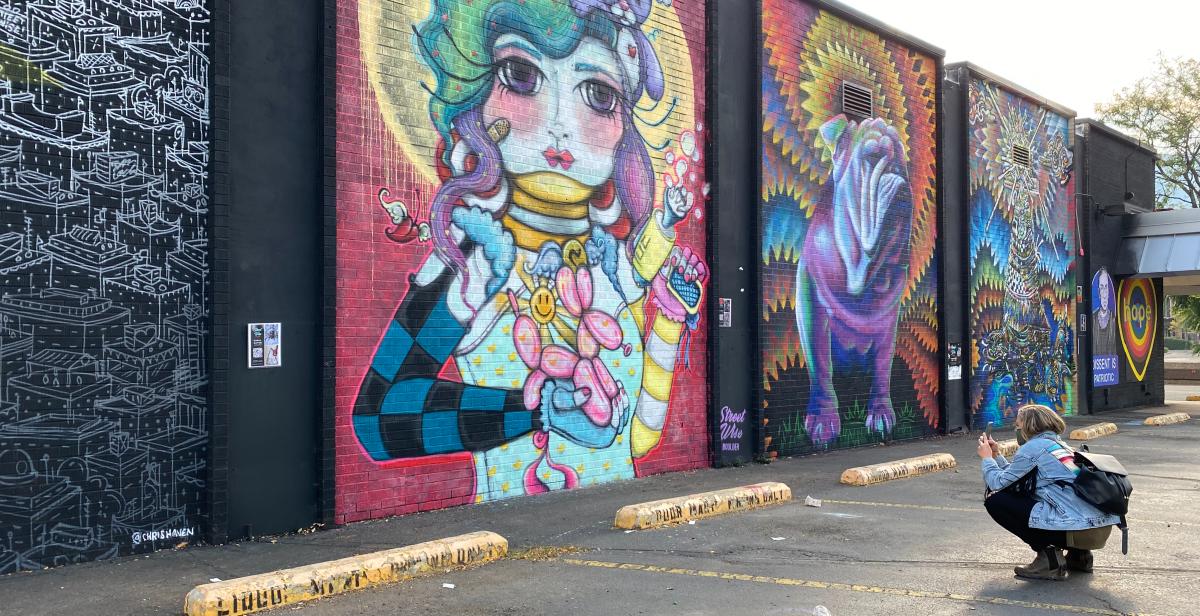 Photo Tour
Go on a self-guided photo tour of Boulder.
Art in the Park at Chautauqua
Walk or drive around Colorado Chautauqua Historic District to see 15 bear cub sculptures, each decorated by a different artist. Don't miss the new 8-foot bear installation near the Chautauqua Auditorium, too. There's even a cyber scavenger hunt you can complete at Chautauqua Park to discover the bear cubs and fascinating bits of Chautauqua history.
Play a Round of Disc Golf
Boulder has a great disc golf course with beautiful Flatirons views that could be the scene of a fun, new family activity. All you need is a frisbee and yourselves. The course is located off Valmont Road, across the street from the amazing Valmont Bike Park (another great option that even has a toddler course).