The Best Time to Visit Boulder, Colorado?
The best time to visit Boulder is arguably spring or fall, when the temperatures are in the 60s and 70s Fahrenheit (16 to 23 Celsius) and there are plenty of festivals and events happening throughout town. But rest assured, Boulder has a climate that's mild year-round and, as a lively college town, there's almost always something fun happening. Need a little help trying to time your visit? We've listed the pros and cons of each season below.
Also see our Boulder weather page for average temps, how to dress and current weather.
Pros: Thousands of tulips bloom all along Pearl Street's flower beds, greenery starts to flourish along trails and mountainsides, and temperatures are usually very pleasant.
Cons: Boulder can occasionally get a large snowfall as late as May.
Pros: There are many outdoor events, concerts and festivals in town, trees and plants are in their full glory and there's an energetic buzz to the city.
Cons: While there's no humidity to speak of, it can get up to 100°F (37°C) during the day under the high-altitude sun, and the city is at its busiest. 
Pros: The foliage around town is stunning, and the temperatures are usually just right. Students return to the University of Colorado (as does football), so there is a fresh energy in town.
Cons: We can get some snow as early as late September.
Pros: There's a peaceful, easy feeling that comes over the town, the Flatirons are frequently dusted in snow, and warm, sunny days are not uncommon in winter. Hotel prices are at their lowest. The holidays are also special, with fun traditions, lights and amazing shopping.
Cons: Landscapes are a little brown when they're not snow-dusted, and there aren't as many major events as in other seasons.
 
A Photo Guide to Boulder's Seasons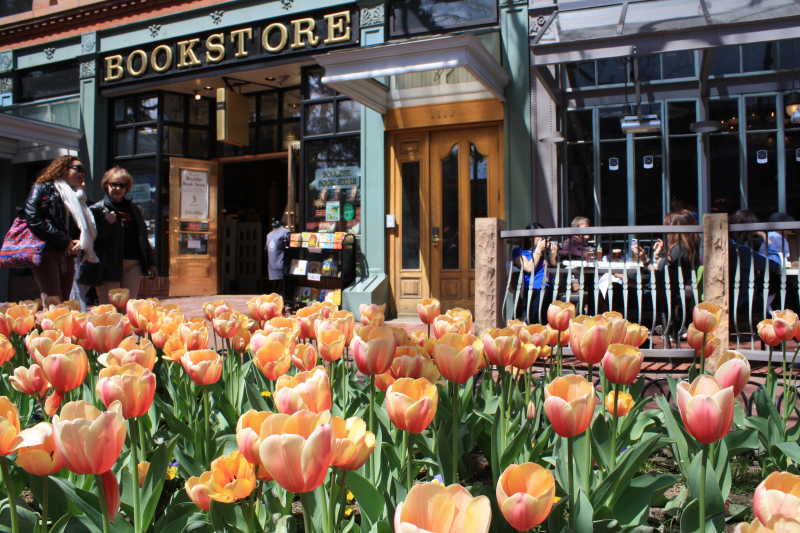 Spring
In springtime, usually in April, downtown Boulder blooms with 15,000 tulips. There are flower beds all up and down brick-paved Pearl Street. Bring your camera!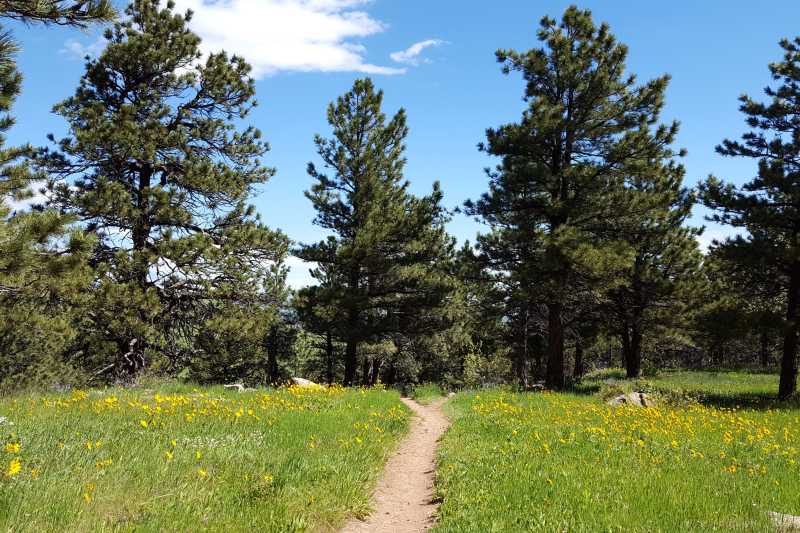 Spring
As snow melts off the Colorado mountains and runs clear and cold down to Boulder, wildflowers make their appearance in the foothills. Head out for a hike to see mountain bluebells, heart-leaved arnica, golden banners and wild irises.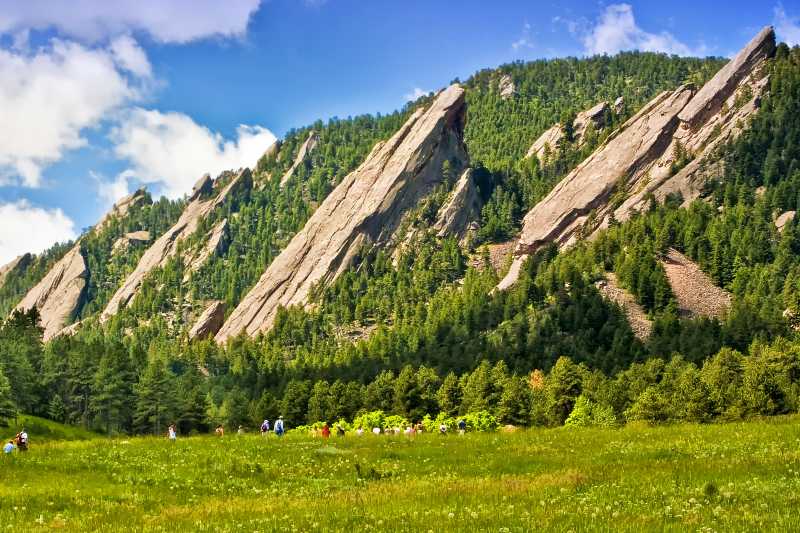 Spring
Springtime is when the Flatirons, and the Chautauqua Meadow in their foreground, are at their most emerald green (in summer, the meadow turns a golden brown). The average high in April is 63F.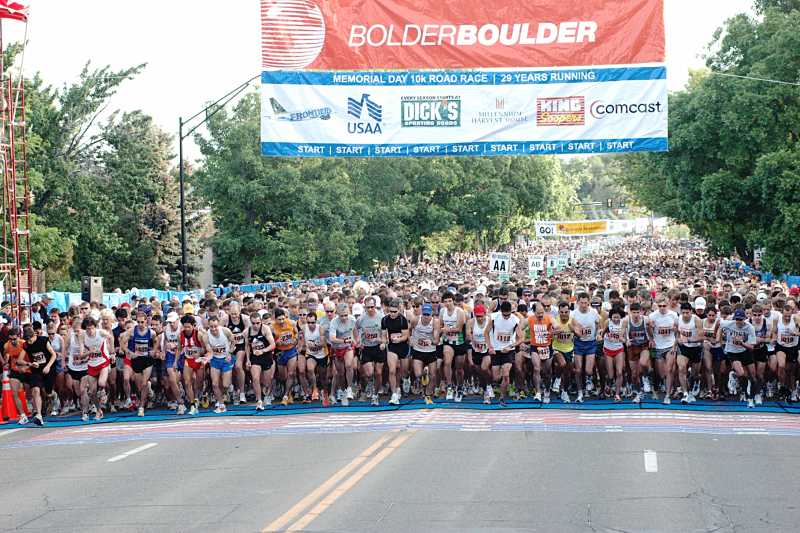 Spring
The BolderBoulder, a famous 10K footrace, is one of Boulder's spring events that draw big crowds. The event happens on Memorial Day. Join in the fun or watch from the sidelines — either way it's a kick.
Spring
The Boulder Farmers Market returns each spring on the first Saturday in April, weekly 8am-2pm. The Wednesday market starts up the first week in May, 4pm-8pm. Come for the festival atmosphere, with foods to sample, flowers to admire, live music and a food court for to-go bites that you can enjoy on the lawn of adjacent Central Park.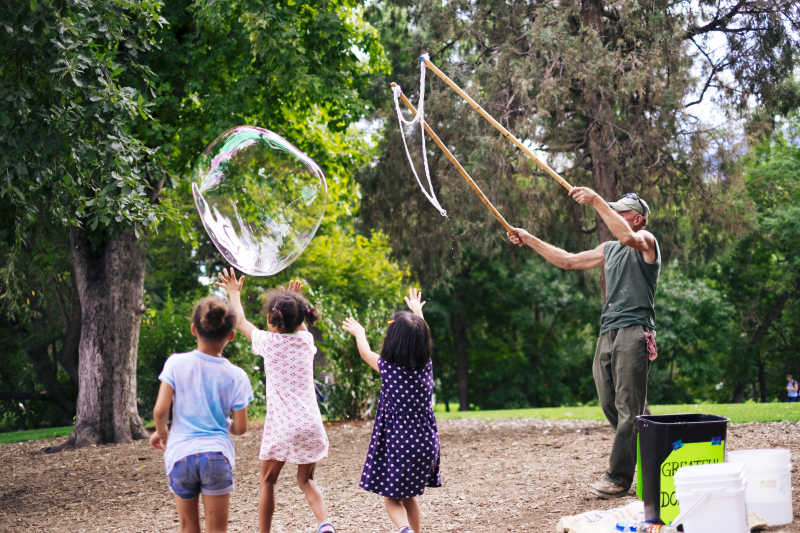 Summer
Family activities abound in the summer in Boulder. From chasing giant bubbles at the Boulder Farmers Market (shown above) to riding bikes along the Boulder Creek Bike Path.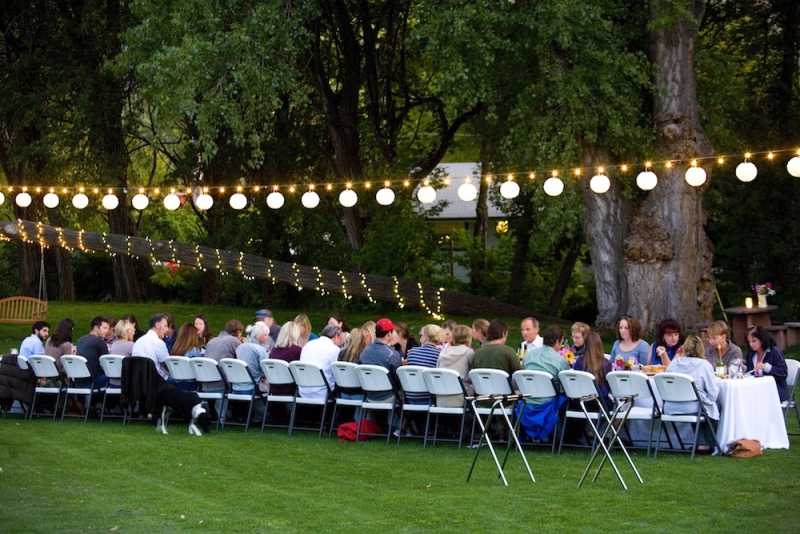 Summer
Boulder's farms are in full splendor over the summer, a great time to get tickets to a farm dinner. You can also visit farm stands, take a scenic drive, volunteer on a farm or pick your own produce.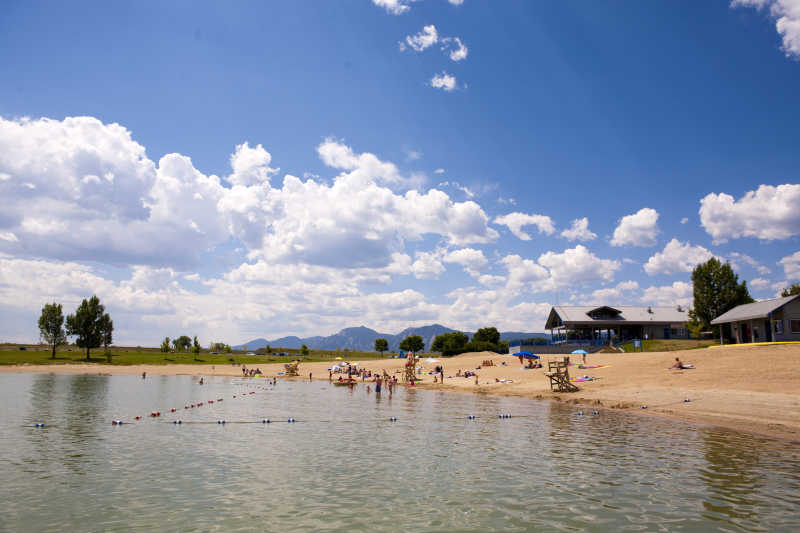 Summer
The Boulder Reservoir is Boulder's beach, perfect for cooling off, picnicking, sunbathing, stand-up paddleboarding, kayaking or renting a boat for the day.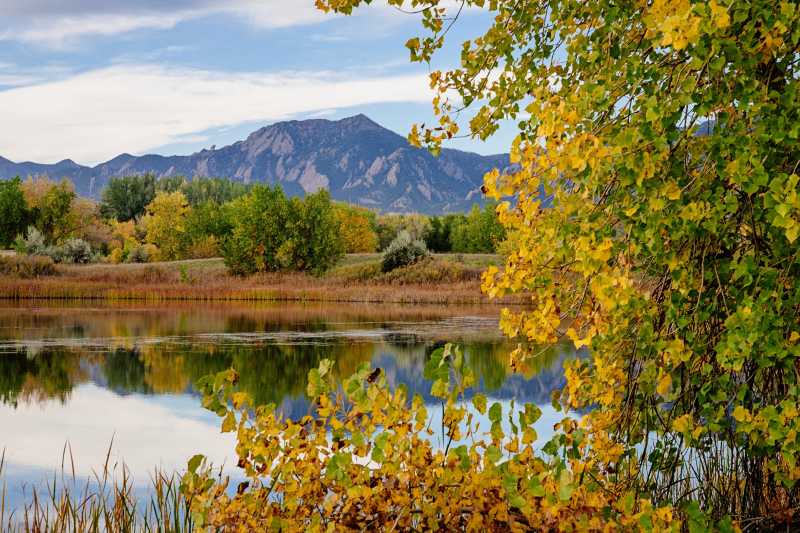 Fall
Sawhill Ponds in Boulder While it varies every year, fall foliage in Boulder tends to be at its peak from the end of September through mid-October.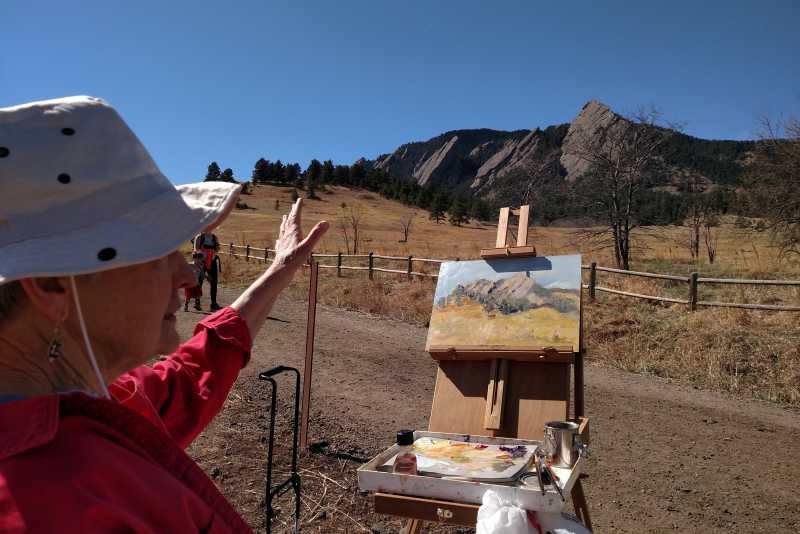 Fall
Temps can be quite warm in fall, with plenty of sunny days perfect for outdoor pursuits. The average high in October is 66 F.
Fall
Fall harvest means Boulder's chefs are serving up the best of the year's bounty. Wash it down with a hearty, Boulder-brewed porter or stout.
Fall
Autumn is the time to catch a University of Colorado's football game. The CU Buffaloes play at stunning Folsom Field. Go Buffs!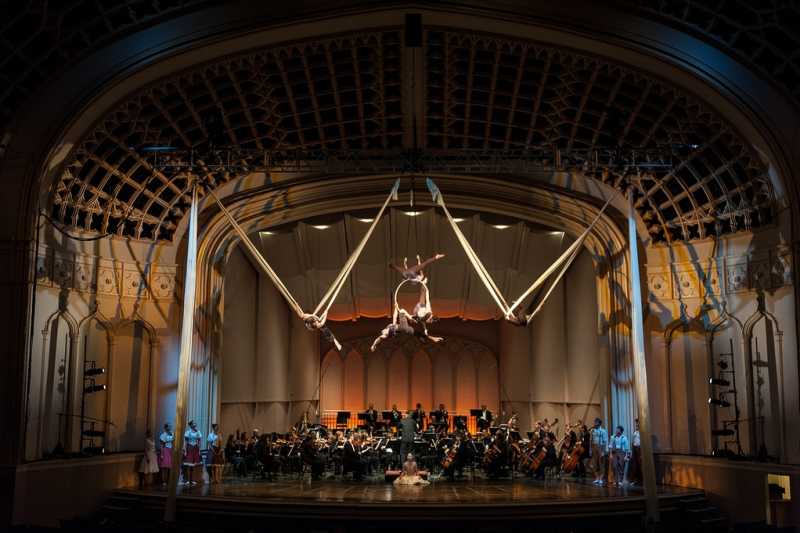 Fall
Boulder's performing arts scene ramps up in fall. Get tickets to music, dance, theater and other events, like the Boulder Philharmonic and Frequent Flyers® Productions collaboration at Macky Auditorium (shown above).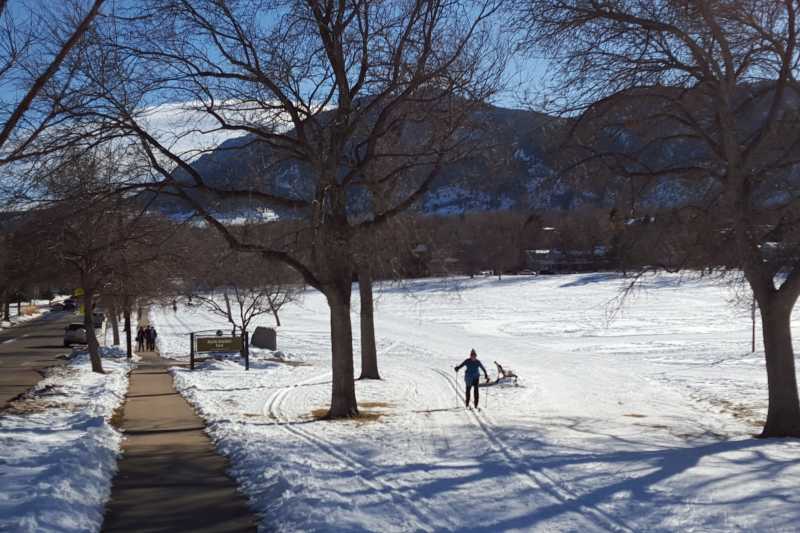 Winter
Do as the locals do: Throw on a few more layers and head out for some fresh winter air. No need to go far for recreation. You can cross-country ski right in town at North Boulder Park (shown above), hike miles of winter trails, ice skate downtown or just build a snowman out your back door.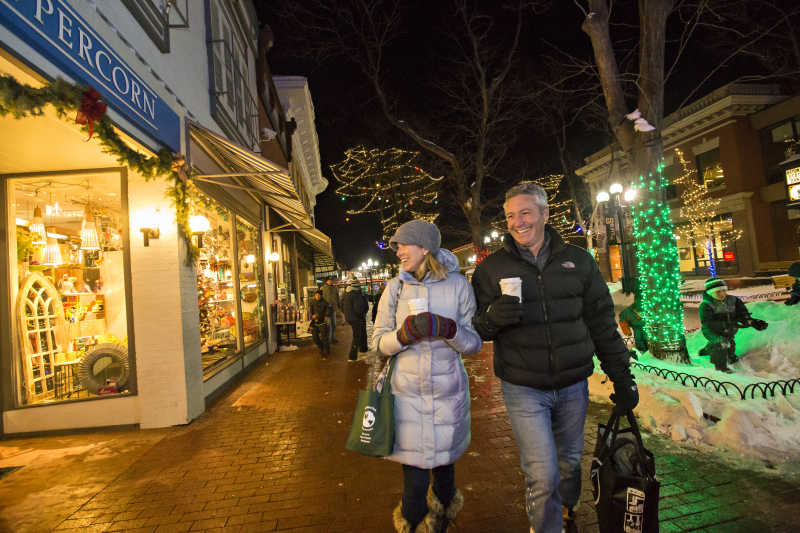 Winter
Boulder's historic Pearl Street is lit with twinkling lights and colorful window displays around the holidays. Duck into a coffee shop for a latte or hot cider, stroll the pedestrian promenade and browse indie boutiques and shops.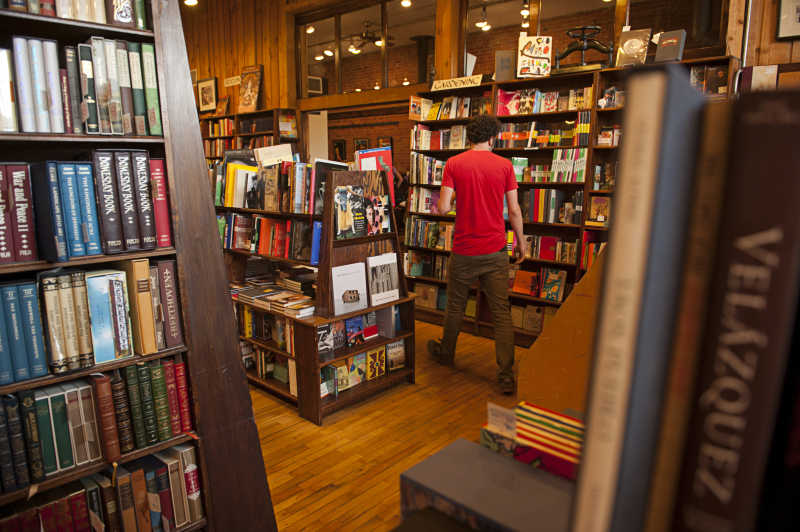 Winter
What better time to browse the stacks, warm inside Boulder's independent bookstores? Purchase a new page-turner and find a seat in the cafe — like the one attached to Trident Booksellers (shown above) — to sip coffee and read. You'll be right at home in this college town.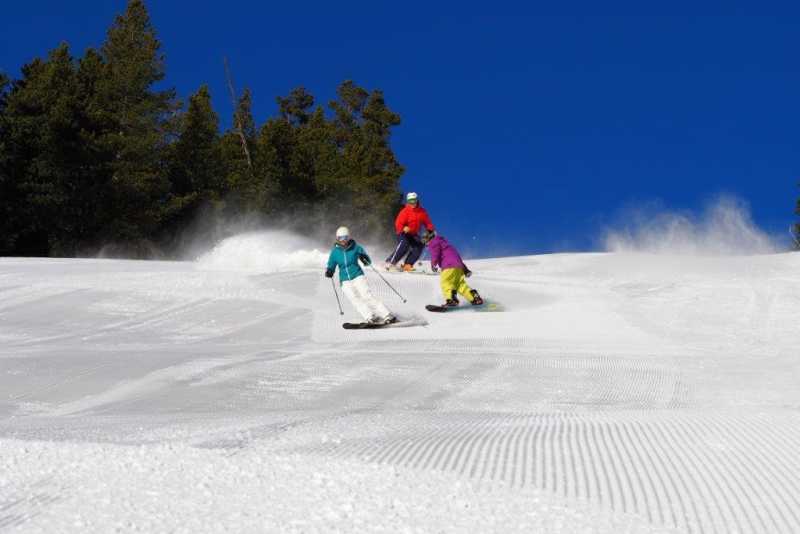 Winter
Boulder will be your perfect home base for a ski vacation. Eldora Mountain Resort is about a 35-minute drive up Boulder Canyon. When you've spent your energy on the slopes, come back for a cold craft beer, cocktails and award-winning cuisine.