6 of Boulder's Healthiest Restaurants
Whether you're in the middle of a program like Whole 30, the Conscious Cleanse or an elimination diet — or are simply being mindful of what you eat — you can dine out at plenty of places in Boulder. In fact, we're a town of health nuts, and clean eating is a lifestyle for many of us. Here's where to nourish mind, body and soul with fresh, healthy cuisine in Boulder.
Thrive
This all-raw, all-gluten-free, all-vegan, all-organic restaurant really walks the talk. Everything at Thrive, which is located a few blocks from downtown, is prepared to order using fresh ingredients that are chock full of unaltered enzymes and nutrients. The dishes are bursting with flavor, and there's personality to spare here: live-edge wood countertops are embedded with crystals and decks of tarot cards invite you to explore your destiny while you wait.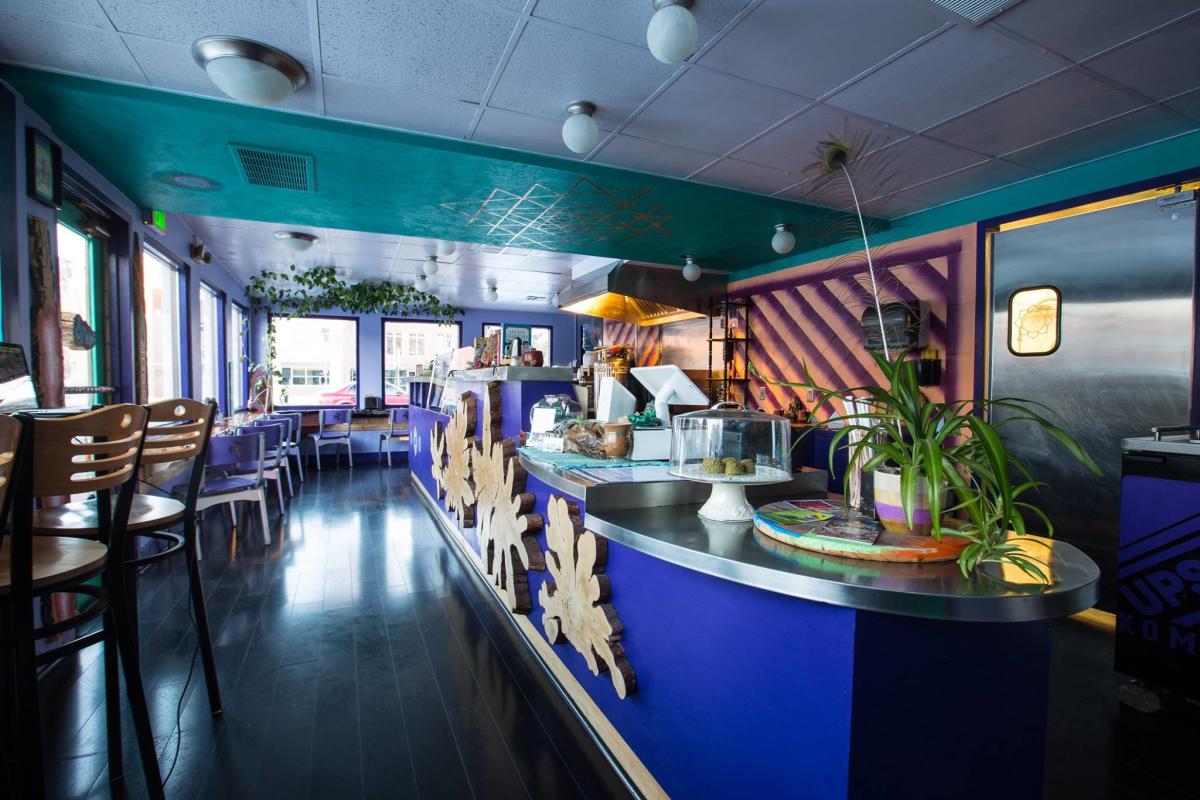 Flower Child
This spacious, bright and bustling café serves healthy food made fun and delicious. Flower Child has options for vegetarian, vegan, paleo and gluten-free folks that are as tasty as they are beautiful. The crushed avocado toast has our hearts, as do their nutritious bowls, like the Forbidden Rice bowl with black pearl rice, red japonica, veggies and toasted sesame seeds. If you're coming for lunch, arrive early to beat the rush. (And if you're coming straight from yoga, there's a yoga mat "parking" basket by the front door.)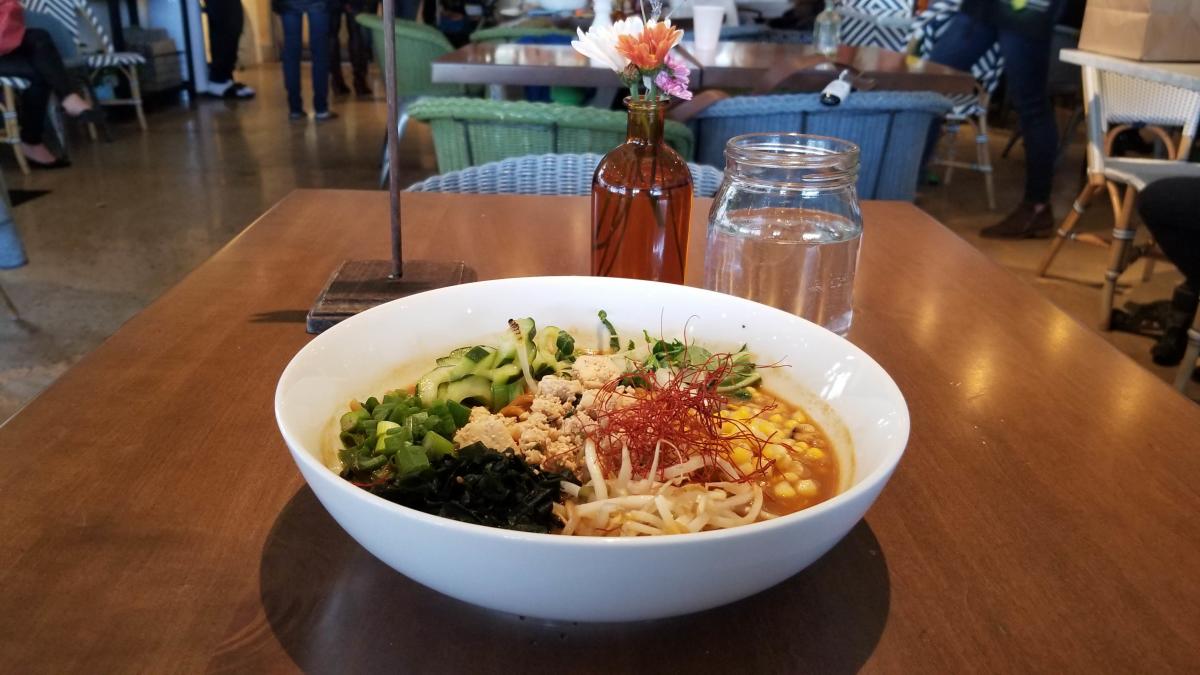 Whole Sol Blend Bar
Cold-pressed juices and smoothie bowls are just the start at Whole Sol's sleek Twenty Ninth Street Mall quick-bite stop. Their 100-percent-organic menu also features warm bowls, like the Tofu Scramble or the Primal with two eggs, avocado and hemp pesto topped with truffle hot sauce. Hearty toasts are piled high with unique toppings like beets and hazelnuts. And you'll want to finish it off with a sweet-but-guilt-free bite of vegan cookie dough. 
Leaf Vegetarian Restaurant
Fresh, local and organic ingredients are so key to this restaurant's ethos that it led the owners of Leaf to create their own urban farmstead in neighboring Lafayette. You can expect a rotating selection of high-quality seasonal produce, herbs and free-range eggs in these colorful dishes. Their menu is capped off with an enviro-friendly wine list and full-octane cocktails.
Modern Market Eatery
Modern Market Eatery is a locally grown fast-casual joint that has a rabid following because they make it easy to eat consciously. An informative menu at the order counter is packed with tons of hearty but healthy choices, and your receipt will even break down the calories, fat, carbs and protein values of what you ordered. The chicken, pork and steak dishes get rave reviews, and salads, grain bowls, and brick-oven pizzas are also scrumptious.
Wonder
Wanting just a quick pick-me-up? Stop in this all-organic, cold-pressed juice and nut-milk shop on Pearl Street to quench your thirst. Wonder also serves smoothies, lemonades, toasts, coffee, kombucha, immunity shots, bone broth tonics and small bites. The bright, airy interior (with countless laptops aglow on two-top tables) will give you coastal vibes, but the ultra-healthy focus couldn't be more Boulder.