Famous Women of Boulder
Boulder, from yesteryear to present day, has always been teeming with powerhouse women. See our curated collection of some remarkable women with deep ties to the city. Then draw inspiration from their feats and walk in their shoes as you explore activities related to their legacies in Boulder.
Martha Maxwell (1831-1881)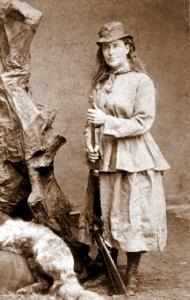 Martha Maxwell was a Colorado naturalist and the mother of modern taxidermy. Martha opened the Rocky Mountain Museum in Boulder to display specimens she'd hunted and preserved. Although it eventually closed after moving locations, her hundreds of preservations displaying her own taxidermy techniques in their natural habitats carried on in a display at the Centennial International Exhibition of 1876, the first World's Fair in the U.S. Her work influenced taxidermy and Field Museum of Natural History diorama creator Carl Akeley. 
Live Her Legacy: Maxwell's "bloomer suit" (an outfit she preferred for her outdoor lifestyle) is part of the archives at the Museum of Boulder and is occasionally part of their exhibitions. Stop by the museum to learn more about Boulder during Maxwell's era. 
Hannah Connell Barker (1844-1918)
A civic leader, business and pioneer woman, Hannah Barker was an early philanthropist during a time when women's opinions weren't often recognized. Barker was one of Boulder's first school teachers, on the board of directors at the Boulder Bank and there isn't much in Boulder's early development that Barker didn't play a role in. She helped establish Columbia Cemetery, was a supporter of the Colorado Chautauqua and was involved with Boulder's first reading rooms, which eventually became the town's public library.
Live Her Legacy: Admire Barker's home at 800 Arapahoe Avenue, which Historic Boulder recently helped lovingly restore.
Theodosia Ammons (1861-1907)
Theodosia Ammons was an American suffragist and a historic trailblazer. She was the first female dean at what is now Colorado State University, president of the Colorado Equal Suffrage Association, founding principal of Chautauqua's School of Domestic Science and director of the Colorado Chautauqua's original continuing education school for teachers. In the spring of 2023, Ammons will be inducted into the Colorado Women's Hall of Fame.
Live Her Legacy: Wander along the peaceful cottages of Chautauqua, where, in 1900, Ammons designed a secondary home, Gwenthean Cottage, on the grounds. Enjoy the Flatiron views and stop into the Ranger Cottage for an ice cream cone or a cup of coffee.
Gwenthean Cottage, 1973, Boulder Historical Society/Museum of Boulder
Jean Wirt Sherwood (1846-1938)
In 1904, women's rights activist Jean Sherwood came to Boulder to lecture at the Colorado Chautauqua, which was part of a broader Chautauqua movement of family retreats across the country, often offering lectures, concerts, arts, and outdoor activities. Invigorated by the beautiful setting, she returned (at age 65) to establish the Bluebird Cottage to serve as a vacation haven for single working women from Chicago. Another Bluebird Lodge was later established in Gold Hill near Boulder. Sherwood was also active in the Colorado Chautauqua Association and organized the Boulder Art Association and Artists Guild. 
Live Her Legacy: Take a stroll by Bluebird Cottage at 1215 Baseline Road, or attend a lecture series at the Colorado Chautauqua, with a huge variety of topics, ranging from Peruvian archaeology to the sport of slacklining.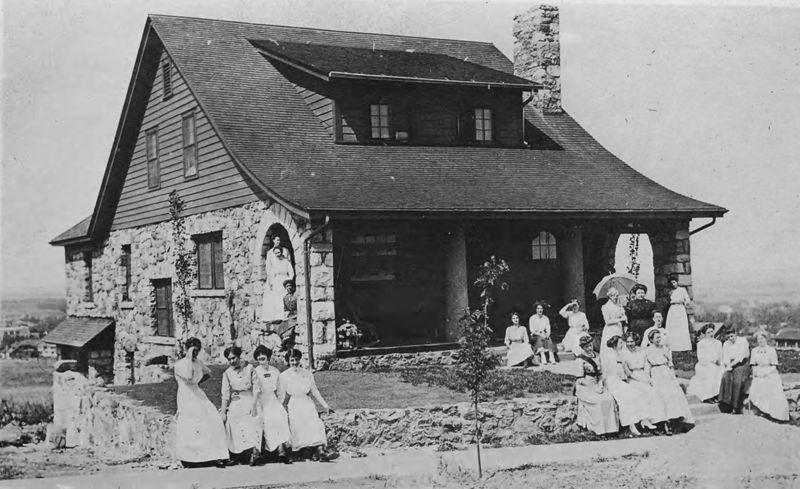 Clara Savory (1846-1923)
Clara Savory was a temperance librarian. What the heck is that, you ask? Well, as a prominent member of the local branch of the Women's Christian Temperance Movement, Savory pioneered the idea of substituting reading for drinking, or "booze to books," in Boulder. She helped provide a reading room at Spruce and Broadway, where folks could socialize, read and discuss ideas — sans alcohol. She opened Boulder's first library in 1907, after petitioning and winning a grant from Andrew Carnegie, and served as its librarian for 19 years. 
Live Her Legacy: Visit Savoy's library, now known as Carnegie Library for Local History, which houses a wonderful collection of Boulder historical photos and documents.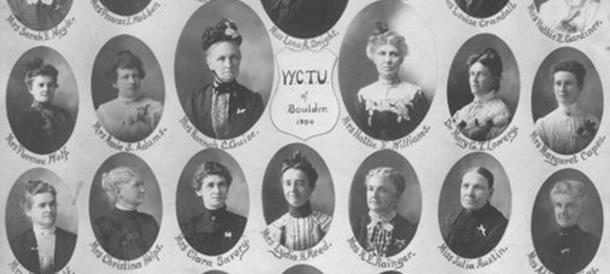 Mary Rippon (1850-1935)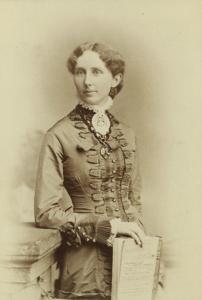 In 1878, Mary Rippon arrived on campus at the newly founded University of Colorado in Boulder to teach grammar, French, German and mathematics. She was the first woman to land a faculty position at the university and is speculated to be the first woman to teach men at any state university. She was eventually promoted to chair of the Department of Germanic Languages and Literature and effectively served as a dean of the women students, providing them with guidance, educational and sometimes even financial support. When she was 37, she took a student 12 years her junior as her lover. They had a child together, a fact that, along with the relationship, was kept a secret from the community to protect Rippon's career.
Live Her Legacy: Attend the Colorado Shakespeare Festival under the stars in the vine-covered Mary Rippon Theatre on CU campus.
Florence Molloy (1879-1951) and Mabel Macleay (1883-1950)
Two widows from Syracuse, New York, Florence Molloy, and Mabel Macleay, moved to Boulder after World War I and opened a taxi business, which they ran out of the Hotel Boulderado. They were the area's first female taxi drivers, offering rides around town or scenic tours in the mountains. Unfortunately, the two were eventually run out of town by male competitors, but they didn't let that stop them. The dynamic duo opened M&M Ranch (now Colorado Mountain Ranch) in the nearby town of Gold Hill. 
Live Their Legacy: Sip on a cocktail at Hotel Boulderado's License No. 1, so named because it was granted Boulder's first liquor license. Then stop upstairs in the hotel to take in the spectacular stained-glass ceiling above the mezzanine.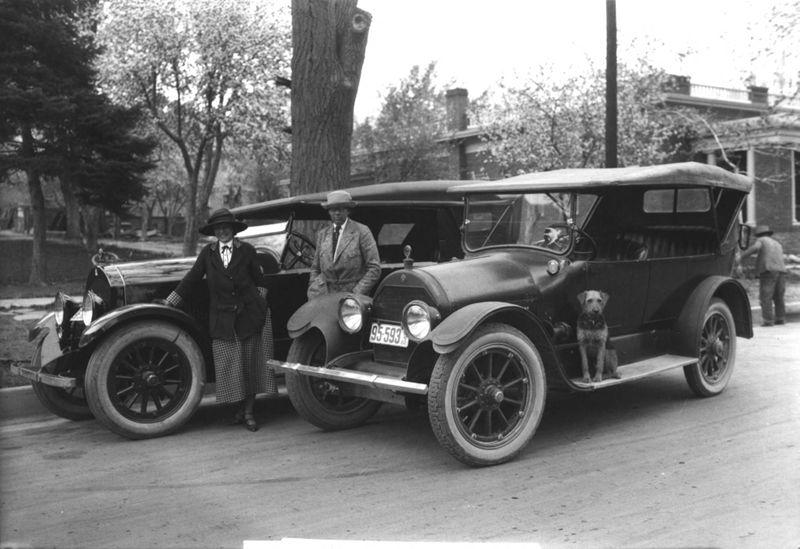 Muriel Sibell Wolle (1898-1977)
Muriel Sibell Wolle graduated from the New York School of Fine and Applied Arts (today's Parsons School of Design) with a degree in costume design and advertising. She taught at the University of Colorado Boulder and served as department chair for nearly two decades. She became nationally renowned for her illustrations of mountain mining camps and ghost towns of Colorado and the West. After her passing, the University of Colorado Board of Regents named the fine arts building in her honor. While that structure has since been replaced, her mark remains on CU's art program. 
Live Her Legacy: Visit the CU Art Museum on campus or see what's showing at the Muriel Sibell Wolle Art Gallery at St. Aidan's Episcopal Church (they host a new artist every two months). 
Eve Drewelowe (1899-1988)
In the mid-1920s, artist Eve Drewelowe moved to Boulder, where she taught art classes and became a charter member of the Boulder Artists Guild. During her remarkable six-decade career span, with a fondness for Western landscapes, she produced more than a thousand works of art in various mediums: oil, watercolor, pen and ink, and other media in styles. She exhibited in Denver and New York. She was also an early feminist, insisting on keeping her maiden name and decrying the role of the housewife as "slave."
Live Her Legacy: Get creative at Tinker Art Studio, where you have access to art supplies galore during "paint nights" and special workshops.
Ruth Wright (1928-)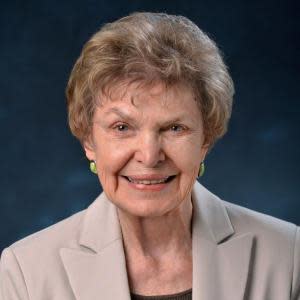 Using her legal education as a springboard to other interests, Ruth Wright has spent her career as a public servant, environmentalist, and historian. She's been called the "mother of Boulder's greenbelt" and in the 60s helped win voter approval for a sales tax to purchase and preserve open space — making Boulder the first city in the nation to tax itself for the purpose of land preservation. She also wrote a legal paper that resulted in Boulder limiting the building height to 55 feet in Boulder to preserve views and historic buildings.
Live Her Legacy: Hike up to the Flatirons from Chautauqua Trailhead, a stunning area that was a key reason Boulder crafted its open space preservation measures.
Judy Collins (1939-)
Judy Collins grew up in Denver playing classical piano under Dr. Antonia Brico, a conductor, and pianist who devoted her life to fighting prejudice against women in the orchestral world. Later, Collins traded in the keys for a second-hand guitar, following in the footsteps of her father. Her first professional gig came at age 20 when she won an audition for a job at Michael's Pub in Boulder, earning $100 a week plus pizza and beer. She went on to create three dozen albums and won a Grammy for her recording of Joni Mitchell's "Both Sides, Now."
Live Her Legacy: Catch a live show at the Boulder Theater, Fox Theatre or eTown Hall, all which see national touring acts come through regularly.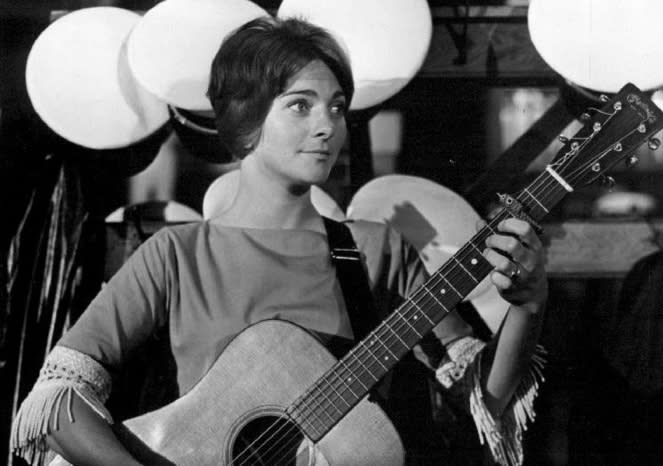 Judy Collins performing on the television program Hootenanny in 1963, ©ABC Television.
Ava Hamilton (1947-)
Longtime Boulderite and Arapaho filmmaker Ava Hamilton produced and directed the award-winning "Everything Has a Spirit," which debuted at Sundance in 1994. She also wrote produced and directed "Indians for Indians" for PBS and has been instrumental in establishing Indigenous Peoples Day in Boulder, which takes place every October. 
Live Her Legacy: Attend Indigenous Peoples Day for traditional dancing and foods, and take in the large mural "Uncounted" by artist Lmnopi on the side of the Dairy Arts Center. The work calls attention to the high numbers of missing and murdered indigenous women.
Hazel Miller (1954-)
When Hazel Miller lets a note tear through the air, you'll be knocked over (and reminded of Aretha Franklin or Fontella Bass). A staple in the local concert series circuit, Miller is known for her blues, jazz, gospel, pop and soul tunes. Since moving to Colorado over 20 years ago, she's become a driving force in the music scene, touring with big names, recording with bands such as Big Head Todd and the Monsters, and headlining at Red Rocks Amphitheater. 
Live Her Legacy: Come catch a live outdoor concert in the summertime. There are several series to choose from, and the Hazel Miller & The Collective often participates in downtown's weekly Bands on the Bricks (Wednesday evenings in summer).
Susan Solomon (1956-)
An atmospheric chemist ahead of her time, Susan Solomon provided conclusive evidence, while working at Boulder's National Oceanic and Atmospheric Administration (NOAA), that CFCs were deteriorating the protective ozone layer of the earth's upper atmosphere. A recipient of the Blue Planet Prize, Solomon also shared the 2007 Nobel Peace Prize, awarded to the Intergovernmental Panel on Climate Change and former Vice President Al Gore.
Live Her Legacy: Take a free tour of NOAA, offered every Tuesday at 1 pm. You'll be able to watch weather scientists at work and see fascinating, interactive projections on an enormous globe in a darkened theater. Tours are currently suspended due to Covid-19.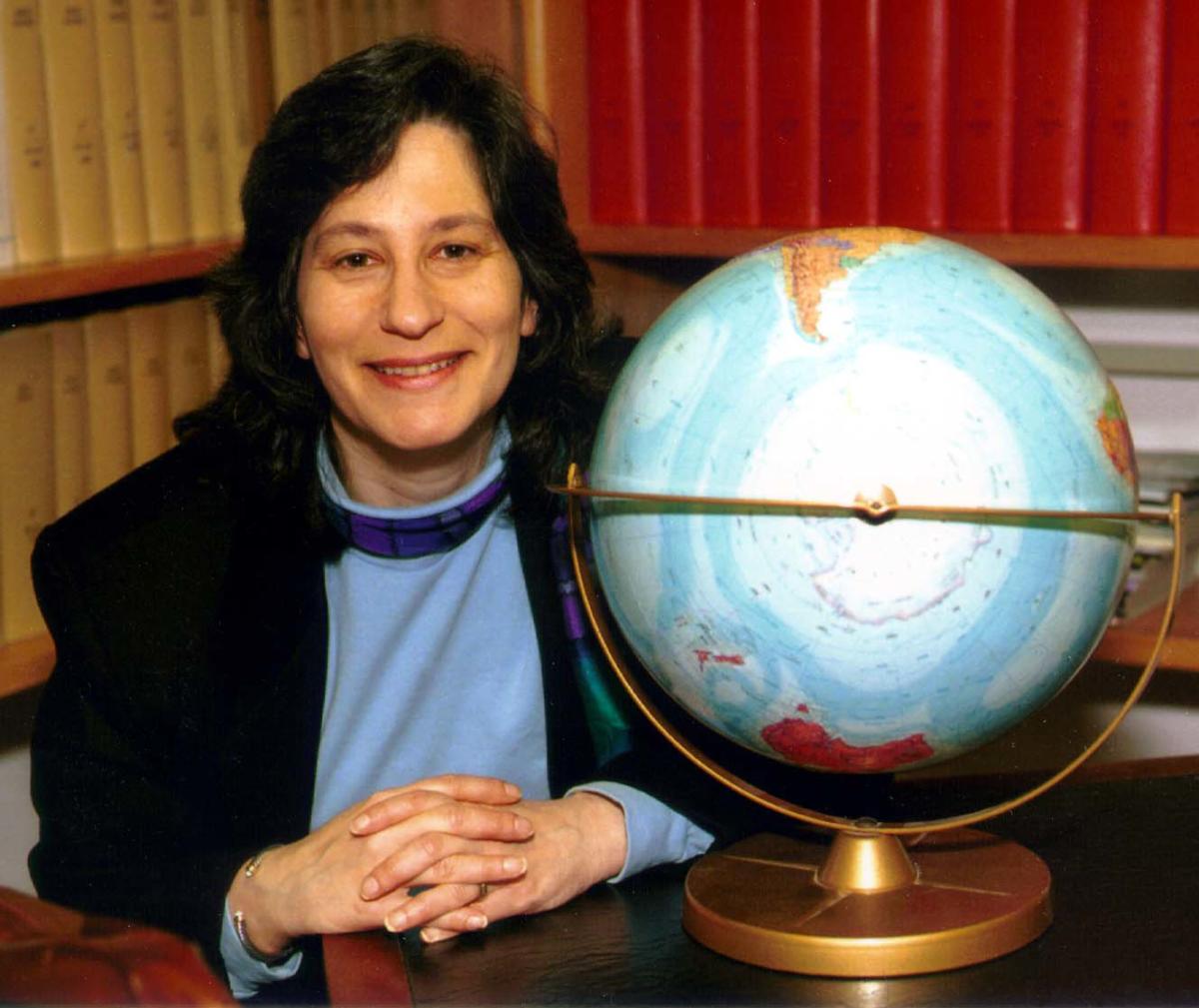 ©NOAA
Lynn Hill (1961-)
An epic climber, Lynn Hill redefined what's possible in the realm of rock climbing with her first free ascent of the infamous The Nose on El Capitan in Yosemite Valley, California. This feat remained unrepeated for more than 10 years after her first ascent. Hill is one of the world's best-known climbers and shaped the world of women's rock climbing.
Live Her Legacy: Visit Eldorado Canyon, a world-famous rock climbing destination, to watch some greats climb first-hand. or take a rock-climbing course yourself at Colorado Mountain School, where you'll head outside for a full day of "on-the-rock" climbing instruction.
Kalpana Chawla (1962-2003)
Kalpana Chawla was the first Indian-American female astronaut, and the first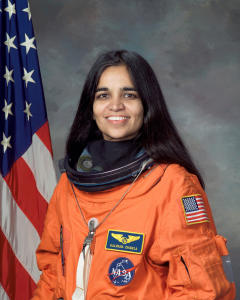 woman of Indian origin to explore space. She attended the University of Colorado to receive her Ph.D. in aerospace engineering. She worked with NASA, researching vertical/short takeoff and landing concepts. In 1997, she flew on the Space Shuttle Columbia. She later gave her life on the ill-fated 2003 Columbia mission. CU Boulder renamed a former award in her honor: The Kalpana Chawla Awards celebrate outstanding career achievement within 15 years of graduation. 
Live Her Legacy: Gaze at a star show at Fiske Planetarium, which boasts one of the highest resolution projections systems between Chicago and the West Coast.
Kalpana Chawla, American astronaut ©NASA
Ann Cooper 
A trailblazer in school lunch reform, and known as the Renegade Lunch Lady, Chef Ann Cooper is an internationally renowned educator, chef, public speaker and advocate of healthy food for all children. She headed up the lunch program at Boulder's public schools for years and formed the Chef Ann Foundation in 2009, which is a non-profit organization dedicated to helping schools ensure every child has access to healthy, fresh food.  
Live Her Legacy: Attend a farm dinner or shop the farm stand at Ollin Farms, which also happens to supply fresh produce to the Boulder Valley School District. 
Emma Coburn (1990-), Jenny Simpson (1986-),  Shalaya Kipp (1990-), Val Constien (1996-)
Half of the U.S. Olympians in the history of the women's steeplechase, which became an Olympic event in 2008, were students at CU Boulder: Emma Coburn, Jenny Simpson, Shalaya Kipp and Val Constien. Both Coburn, who happens to be a Boulder native, and Simpson have medaled. 
Live Their Legacy: Get out for some fresh air and run the Boulder Reservoir Loop, where gorgeous mountain views will keep your motivation up.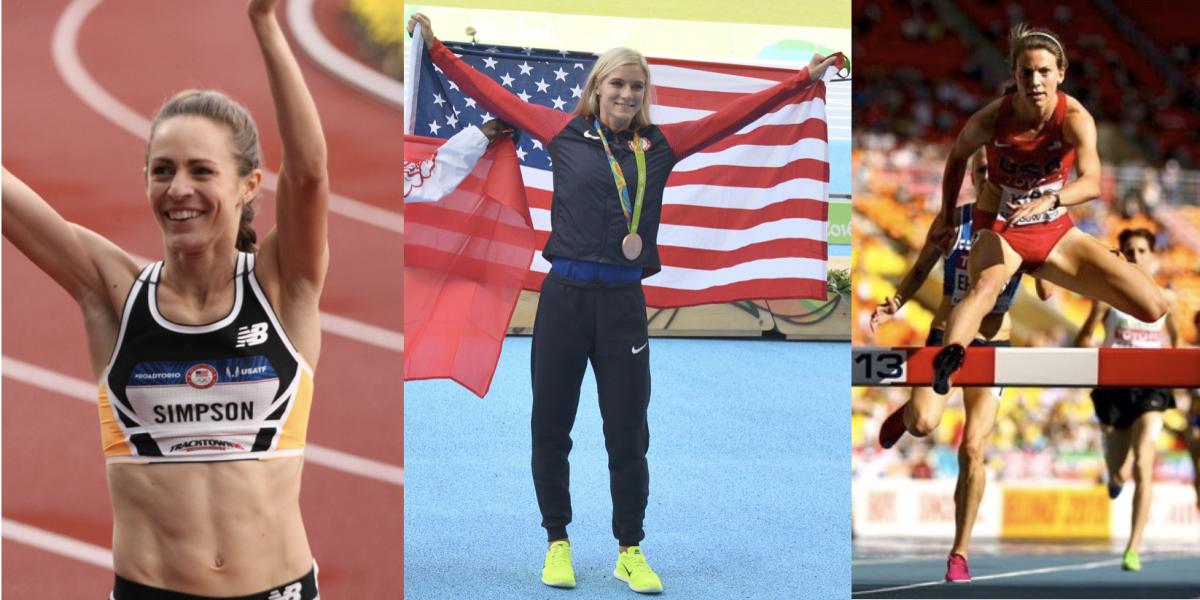 Sasha DiGiulian (1992-)
This gravity-defying rock climber was the first American woman to climb a route graded 9a and the first woman to free climb a challenging route on the north face of Eiger, a mountain in the Alps. Check out the footage at minute 5:40 in the video below (and hold onto your seat!). Fun fact: DiGiulian also designed the first approved rock-climbing emoji.  
Live Her Legacy: Boulder Rock Club has a Women's Intro to Climbing class taught by women for women. 
Brooke Raboutou
Sport climbing was a new Olympic sport in 2020, and Boulder's own Brooke Raboutou was there to compete for its debut in Tokyo, placing fifth overall. She grew up climbing in Boulder's gyms, with world-champion rock-climbers for parents, and at age 9, became the youngest female to climb a 5.13d route.
Live Her Legacy: Find one of Boulder's indoor climbing gyms to drop in for an open climb or sign up for a class.
More Famous Names
Here are a few additional notable names you might recognize from the entertainment industry: Jessica Biel, of "7th Heaven" TV series and Hollywood fame, grew up in Boulder; Nancy Norton, the first woman to win the Boston Comedy Festival (2018), is a Boulderite; and comedian Nikki Glaser got her start as a stand-up comedian at CU Boulder.