Mother's Day Weekend in Boulder
Impress Mom by being completely prepared (gasp!) for Mother's Day this year — with a weekend full of fun activities she'll love. We've got your guide to the best Mother's Day brunches in Boulder and events to make sure the whole family has a great day (or entire weekend) in Boulder.
El Corazon at Boulder Symphony
Friday, May 6, 2022, 7:30-9pm
Join the Symphony with the greatest dances from all over the Americas, including danzons and tangos, to salsas and rumbas. Featured are the sultry ballets of Manuel de Falla and Alberto Ginastera, The Three-Cornered Hat and Estancia. The Symphony brings to life the sensuality, joy, and nostalgia of Arturo Marquez's Danzon No. 2.
Listen To Your Mother at Boulder Theater
Saturday, May 7, 2022, 7:30pm
Listen To Your Mother is the live stage show that gives Mother's Day a microphone. Featuring local writers reading their original compositions about motherhood—having a mother, being a mother, not having/being a mother—each show takes the audience on a well-crafted journey filled with humor, poignant moments, and lots of nods of recognition.
Boulder Farmers Market
Saturday, May 7, 2022, 8am-2pm
Named the No. 1 Farmers' Market in the country by readers of USA Today, the Boulder Farmers' Market is a fun place to start a Saturday. Established in 1986 by a handful of local farmers looking to sell farm-fresh produce directly to the public, the market is now the largest in Colorado. It is a growers-only market, and shoppers can enjoy seasonal produce, eggs, cheeses, meats, herbs, flowers, wines and gourmet food products. Plus, the market enjoys a lovely setting next to shady Central Park at the doorsteps of the Boulder Museum of Contemporary Art (BMoCA) and the Boulder Dushanbe Teahouse. Every Saturday 8am-2pm (April-November) and Wednesdays 4-8pm (May-October).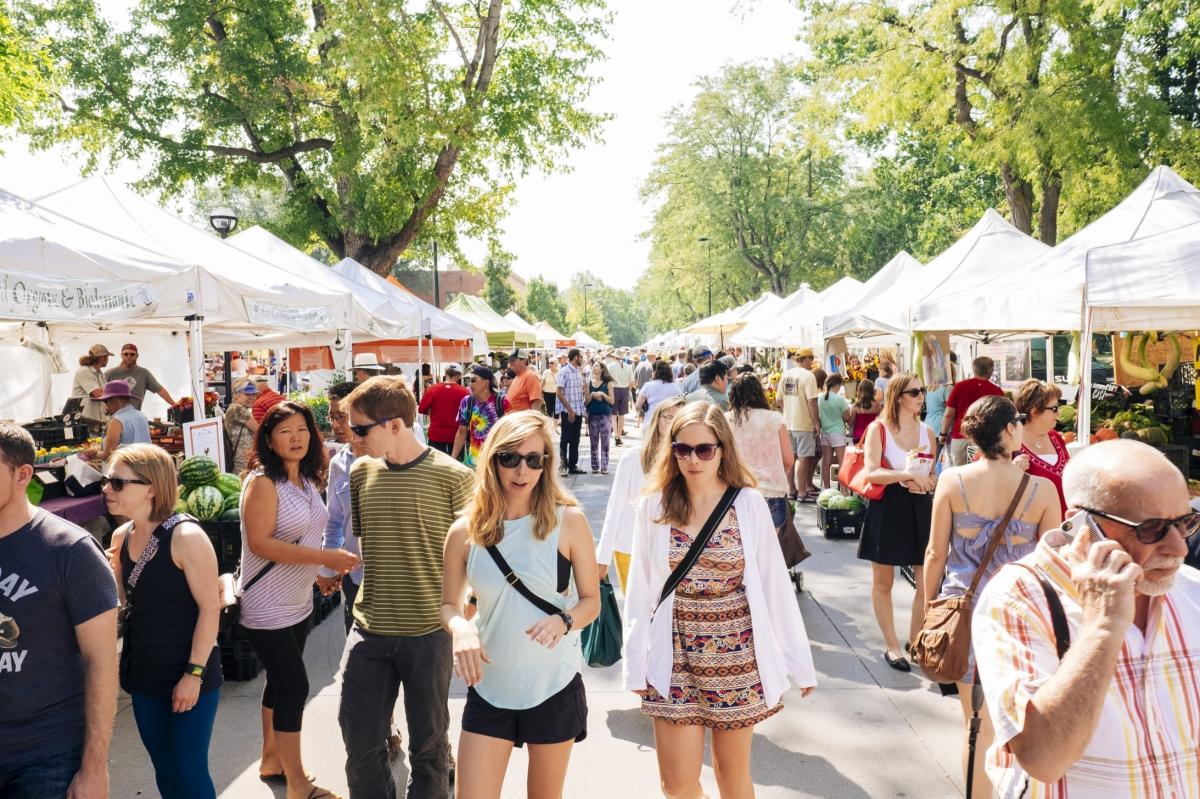 Kentucky Derby Party at St Julien Hotel & Spa
Saturday, May 7, 2022, 1-5pm
Treat mom to a fun day of dress-up and celebrating the races! Enjoy live entertainment by the Bonnie & Taylor Sims Band, mint juleps, a special derby menu, a derby hat competition and more.
Clay Family Class
Sunday, May 8, 2022, 11:30am-1pm
Boulder Pottery Lab welcomes the whole family to join in on a Mother's Day clay project. Learn new clay skills and build your own cookie plate, which will be fired and ready for pick-up two weeks later.
Afternoon Tea at Boulder Dushanbe Teahouse
Sunday, May 8, 2022, 3-5pm
Let mom be pampered for an afternoon and indulge in the Teahouse's freshly baked confections and world-class tea selections at their English Style Afternoon Tea.
Live Acoustic Music at Avanti
Sunday, May 8, 2022, 3-6pm
Sit back and relax with free music and all-day happy hour during Sunday Sessions at Avanti, featuring local live acoustic acts.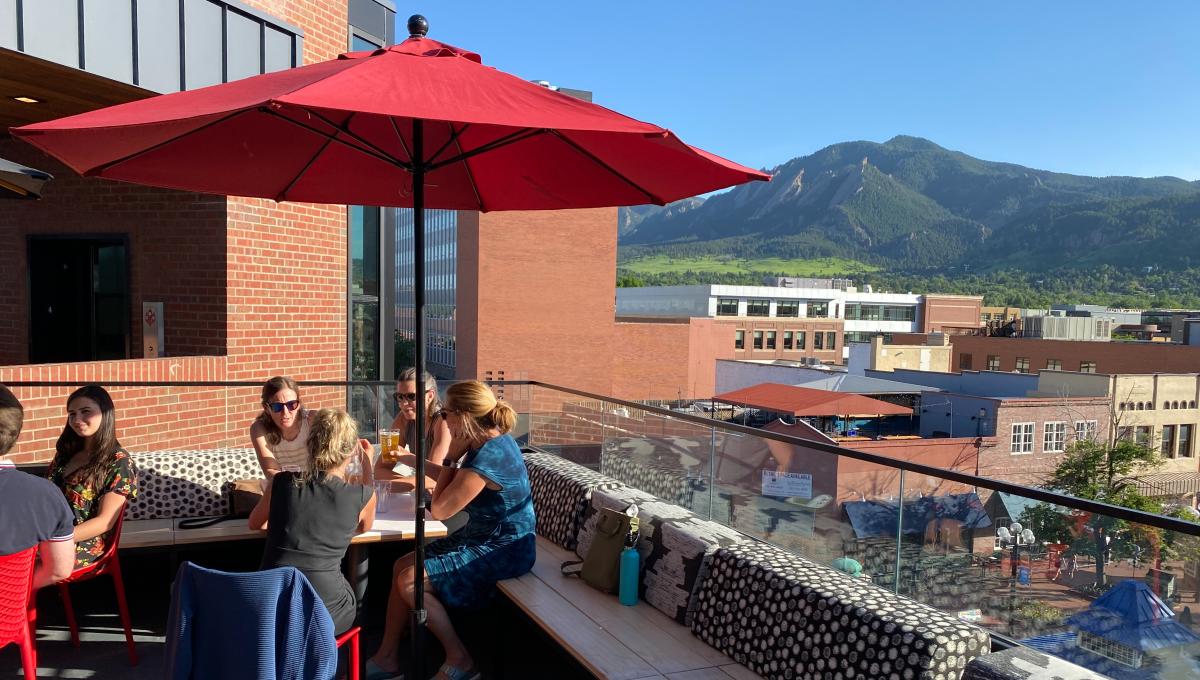 An Evening with Nellie McKay
Sunday, May 8, 2022, 7-9:30pm
Performing at eTown Hall in downtown Boulder, Nellie McKay is a singer-songwriter known for her distinctive mix of vintage jazz vocals and cabaret pop, with occasional dashes of rock and hip hop.
Womb Celebration at Yoga Pearl
Sunday, May 8, 2022, 12-2pm
Open to all, this two-hour womb celebration and co-regulation class will feature movement, meditation, journaling prompts and experiential anatomy of the pelvic bowl and pelvic floor.
Live Music at The Corner Bar
Sunday, May 8, 2022, 2-5pm
Indulge in delicious Boulder favorites and enjoy live music from local artists at The Corner Bar this Mother's Day.
Tulip Time on Pearl Street
Downtown Boulder's brick-paved Pearl Street Mall is filled with flowerbeds that bloom with upwards of 15,000 tulips in springtime — and right now is the peak time to see them. Bring a camera and make a day of it with Pearl Street's amazing shopping and dining.

E-bike Tours
Pedego Bikes in Boulder is open and providing tours to small groups. If you've never tried an e-bike, you're in for a treat. You'll feel like a superhero zooming up hills with the greatest of ease. This tour takes you through historic downtown and up to the foot of the Flatirons. With nubby, fat tires, you can do these tours in most weather. Find more bike tours.

Shopping
Head to historic downtown Pearl Street or the Twenty Ninth Street shopping center for epic, open-air shopping.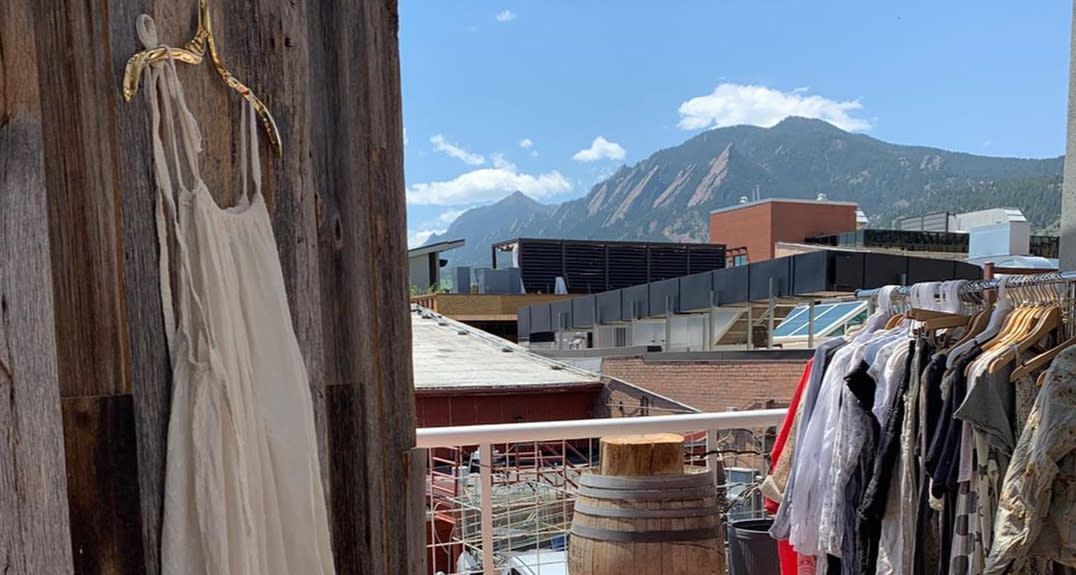 Wildflower Hikes
It's a great time of year to see some early wildflowers like pasque flowers and spring beauties. Here's a guide to Boulder's wildflowers and which trails to find them on.

Art Walks
Some of Boulder's best public art is included on this easy, downtown walking tour, every step of which is detailed here. And you'll find plenty of spots to stop for beverages and snacks along the way. Boulder's collection of 90+ murals is worth exploring, too. There are also 19 alley doors painted by artists throughout downtown Boulder.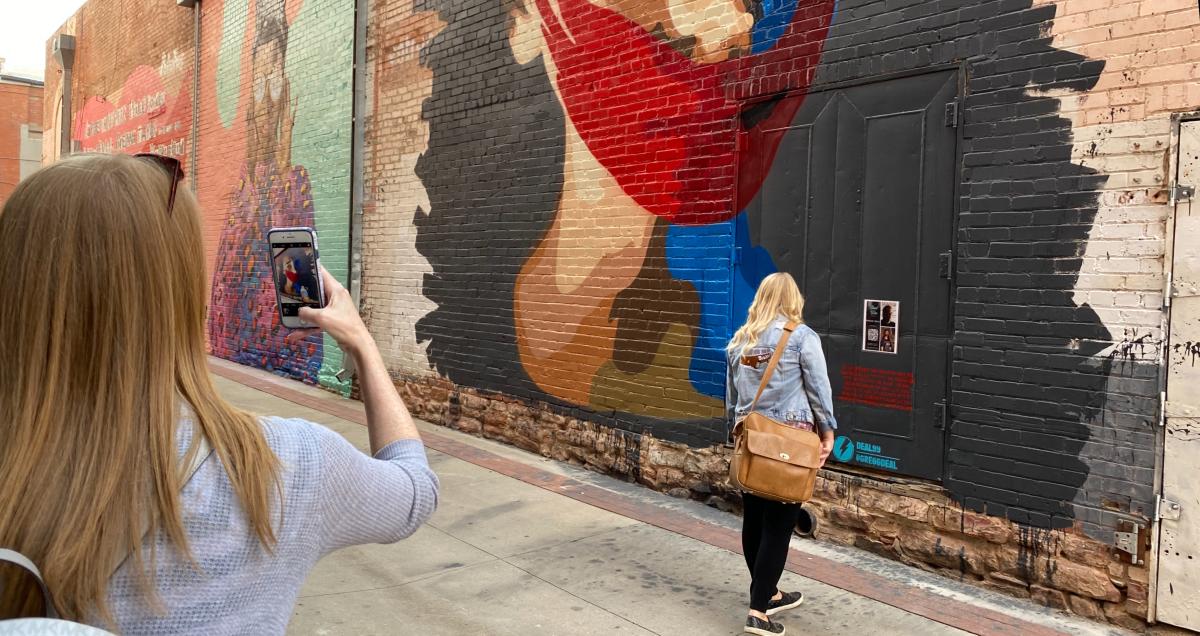 Mother's Day Brunch Options
The following Boulder restaurants are offering brunch on Mother's Day. It's recommended you call the restaurants for reservations.
Ash'Kara
Contemporary Israeli restaurant brunch with indoor and outdoor seating.
Boulder Dushanbe Teahouse
A feast for the belly as well as the eyes in this spectacular venue.
The Buff
A longtime local favorite with fluffy pancakes and cocktails.
Centro Mexican Kitchen
Innovative Mexican cuisine with a great patio.
Chautauqua Dining Hall
A classic brunch spot with a wraparound porch at the foot of the Flatirons.
Corrida
Brunch will feature an a la carte menu with classic beverages.
The Greenbriar Inn
A special setting offering a decadent buffet featuring chef-carved prime rib, leg of lamb, oysters on the half shell, shrimp, eggs benedict, quiches, assorted salads, charcuterie and much more. Reservations required.
Foolish Craig's
A popular brunch spot on Pearl for the moms who want to let loose with a wide selection of breakfast cocktails.
Frank's Chophouse
Classic brunch entrees, cocktails and sides at a charming spot downtown.
Frasca Food & Wine
Dine upscale for Frasca's annual Mother's Day rosé and champagne brunch. 
Food Lab
Come celebrate with a delicious brunch and learn with Food Lab so you can re-create the meal at home. The menu will include sweet potato and spring vegetable hash with hollandaise and poached eggs, crepes with lemon curd, and roast carrot salad.
Hotel Boulderado
Mother's Day specials with three different locations to choose from: a charming brunch on Hotel Boulderado's Mezzanine, brunch or dinner at Spruce Farm & Fish, or all-day favorites at The Corner Bar.
Jax Fish House
Delicious spring brunch or dinner and bottomless mimosas for $19/person.
Jill's Restaurant & Bistro
Inside the elegant St Julien Hotel & Spa. Enjoy a special brunch with classic breakfast selections, savory carving station, chilled seafood, a decadent dessert display and bottomless mimosas, bloody Marys or sparkling wine.
Lucile's Creole Restaurant
Creole specialties offered in a charming historic house near downtown.
The Post
Delicious fare and mimosas for mom. 
River and Woods
Comfort food taken to the next level, with a leafy courtyard, too.
Roadhouse Boulder Depot
Delicious food in a welcoming space with historic significance.
Santo
Delicious New Mexican fare created by a "Top Chef" champion.
Snooze, an A.M. Eatery
A cheery and retro eatery, perfect for moms with a sweet tooth (Pineapple Upside Down Pancakes, anyone?).
Spruce Farm & Fish
A gourmet brunch selection in this historic spot.
Walnut Cafe
A sunny local spot with homemade cinnamon rolls and tasty breakfast burritos.
West End Tavern
A rooftop patio, three-course meal and optional flower arrangement from a local florist.
Zeal
Health-conscious meals with a twist.