Boulder's Best Bars
for You
Where to start an epic night out in a university town that loves to reward a day on the trails with a frosty beverage or two? There are more options than we could possibly cover here. But if you start by picking your poison below, you'll be well on your way to an evening full of after-dark adventures in Boulder.
For Classy Cocktails
Slip into a sleek booth at The Bitter Bar, where cocktails are taken seriously and lighting is low. Snuggle into a corner of the speakeasy-inspired License No. 1, downstairs from the historic Hotel Boulderado. Or let the expert mixologists at SALT conjure something up for you and your companions (you'll also want to share their famous dark chocolate caramel salt tart). The cocktail game is strong at Boulder's two upscale food halls, Avanti F&B and Rosetta Hall, which also happen to have exceptionally gorgeous rooftop patios.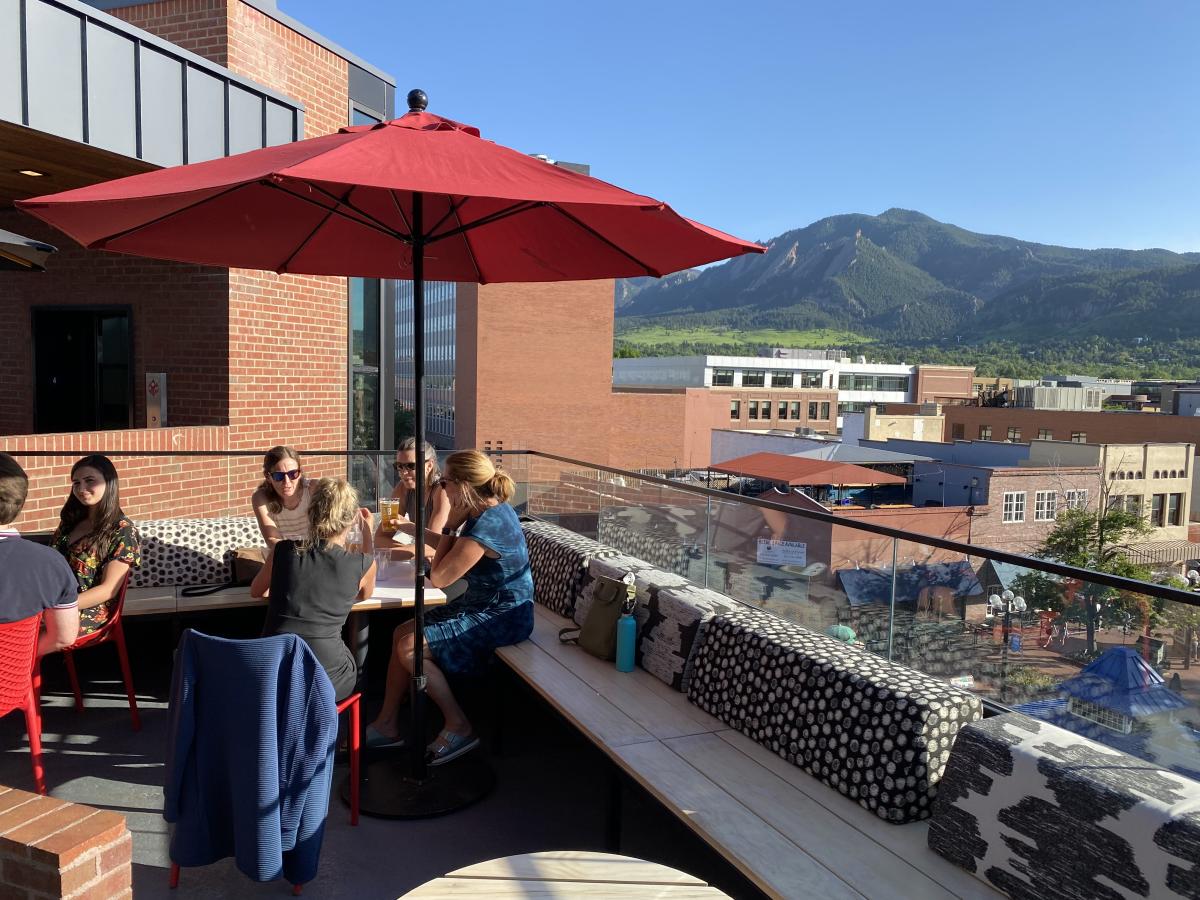 For Sports Fans
Bluff Street Bar & Billards has pool tables, giant screens and classic sports-bar eats. If cycling is your sport of choice, head to The Tune Up at Full Cycle bike shop, where they have 16 beers on tap, epic bike gear for sale until 6pm, live music every Friday, sports games broadcasts and Tour de France watch parties.
For Dancing
"Is there anywhere to go dancing in Boulder?" you may wonder. Press Play rattles and clinks with 25 vintage arcade games, pinball machines and a giant Jenga, but it's all drowned out by DJs spinning dance beats on Friday and Saturday nights. Across town is DV8 Distillery, a queer bar with a lineup of raves, dancing, drag shows and more after dark.
For Dark and Dive-y
Cheap drinks, a basement location, dart boards, free billiards and Christmas lights on the ceiling — Sundown Saloon is a dive bar in the very best sense. Outback Saloon has true dive cred, too, and is a bit off the beaten path north of downtown in a strip mall. Or head down to the Pearl Street Pub and Cellar where pool tables and a jukebox (and a buffalo head on the wall is kissed by those celebrating their 21st birthdays).
For the College Crowd
At The Sink, which was named one of the 150 Best Bars in America, you'll go for the nostalgic graffiti that decorates every inch of this place and stay for the great beer and scrumptious pizza pies. Circus-like décor hanging from the ceilings, walk-up bars, great burgers and an easy-going crowd make the Dark Horse a longtime CU favorite. Or opt for Half Fast Subs on the Hill: choose a sub sandwich from the huge menu and pitcher of their powerful and potent Strong Island, and you'll be set to lounge on their patio for hours.

For Beer Lovers
Too. Many. Choices. But we'll give you three to start. West End Tavern is renowned for its downtown rooftop, a great happy hour and 25 craft beers that change daily. Or go straight to the source by taking a tour at the impressive Avery Brewing Company operations in the Gunbarrel area — and plan to spend some time at the tasting room sipping fresh brews. Another of Boulder's nearly 20 local breweries is Sanitas Brewing, with a great, super-chill patio. Go to our Breweries page for many, many more.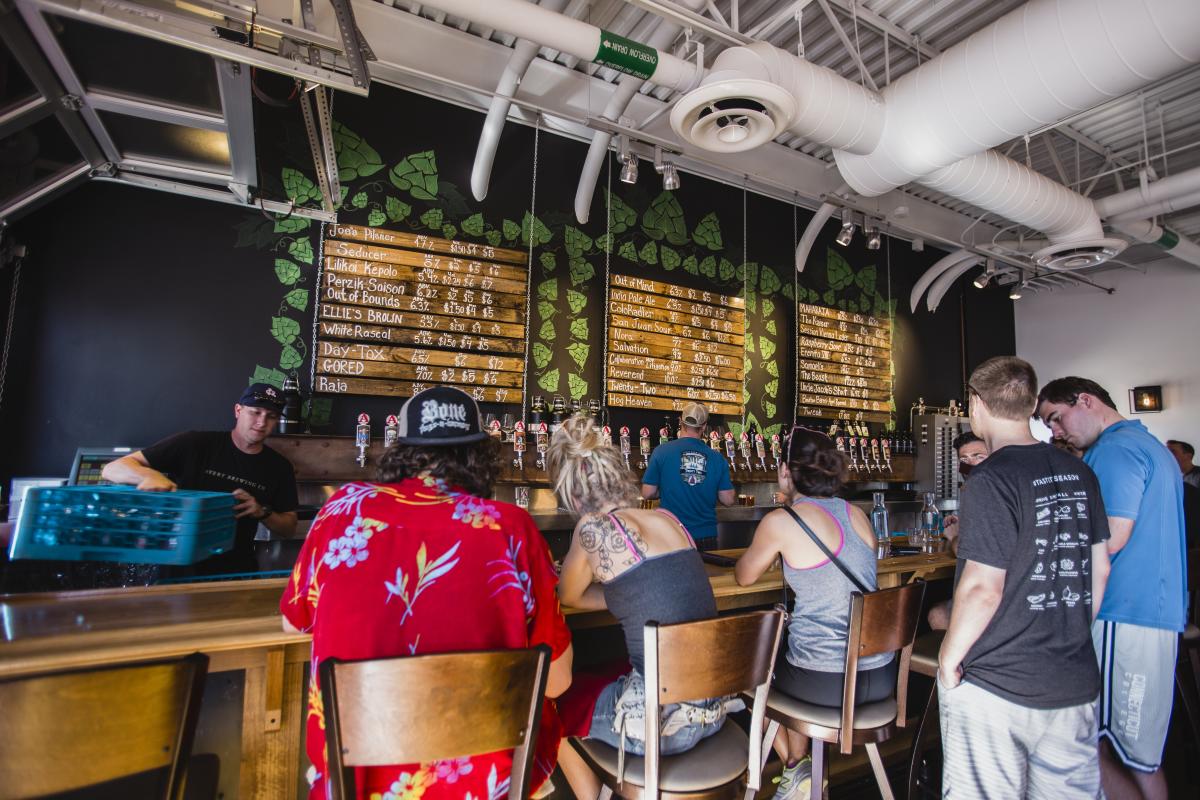 For Foodies
Put yourself in the hands of the farm-to-table mixologists at Oak at Fourteenth; yum-out on inventive tacos and mojitos at Centro; or go for late-night gourmet bites and divine craft cocktails at Bramble & Hare.