Eldorado Canyon State Park and Coal Creek Canyon Scenic Drive
Total Drive Time: 2 hours, 15 minutes
It's just a 20-minute drive to Eldorado Canyon State Park from Boulder — take Hwy. 93 south to Eldorado Springs Drive. Once in the park (entry fees apply), set off on a hiking trail through sandstone cliffs or along South Boulder Creek to find your perfect picnic spot among the pine trees and golden rock walls. "Eldo," as it is known to locals is a rock climbing mecca, so keep your eye out for climbers, or arrange a climbing lesson!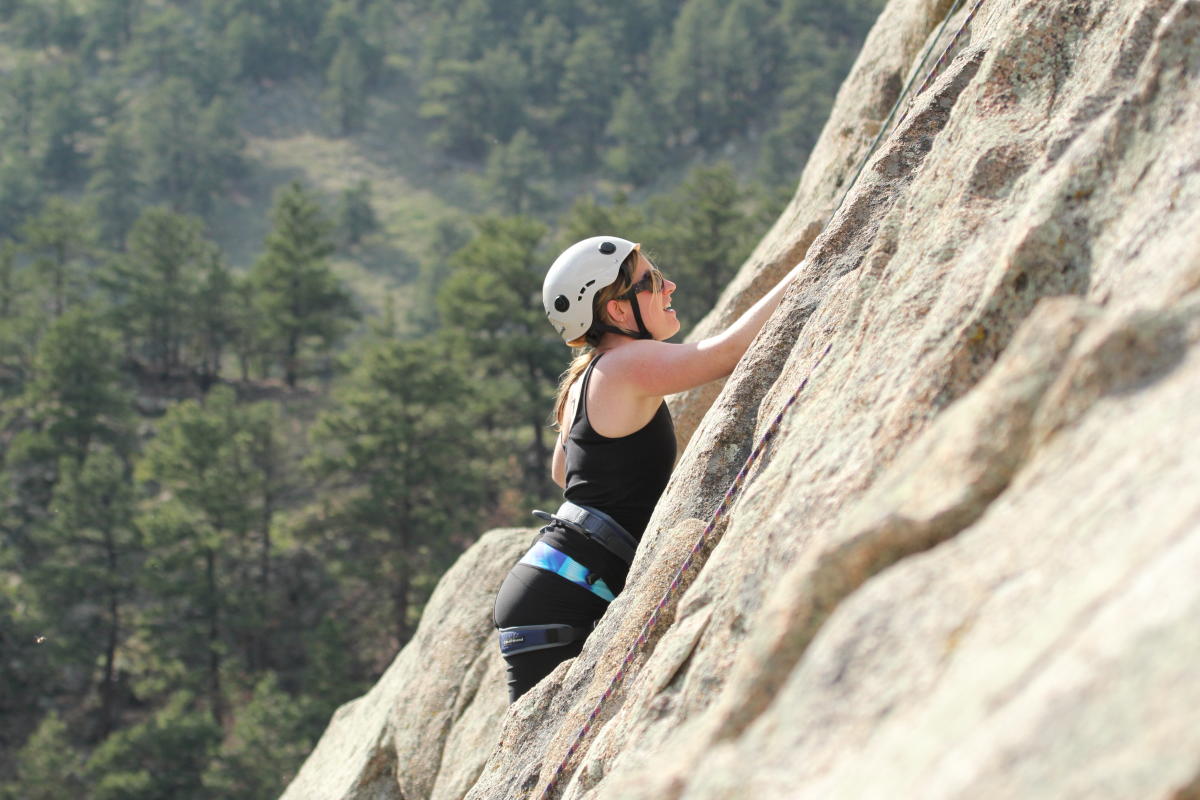 Once you're finished exploring the park, backtrack east on Hwy. 170 to exit the park, then continue on Hwy. 93 again and turn west up beautiful Coal Creek Canyon (Hwy. 72).
Return to Boulder via Gross Dam Road and famously scenic Flagstaff Road. This will take you at least a couple of hours, depending on how often you stop to explore.
Along the way, you may want to fish at Gross Reservoir, try the popular hiking and biking trails at Walker Ranch Loop, hike or picnic at Realization Point, or stop at Sunrise Amphitheater or Panorama Point on Flagstaff Mountain, both of which overlook all of Boulder.