Sledding in Boulder
When there's a fresh coating of powder on the ground, bundle up the family and go gleefully gliding down one of these sledding hills in Boulder. Need a sled? Pick one up at McGuckin Hardware, Target or REI. 
Top Spots to Sled 
1505 30th St., Boulder
Boulder's "playground with the rocket ship" is named after astronaut Scott Carpenter, a former Boulder resident. Right next to the playground is a perfect sledding hill — a steep dip gives you just enough speed to ride it out over a long, flat section that's far from any traffic. Shlepping back up the hill is made easier by the epic Flatirons views.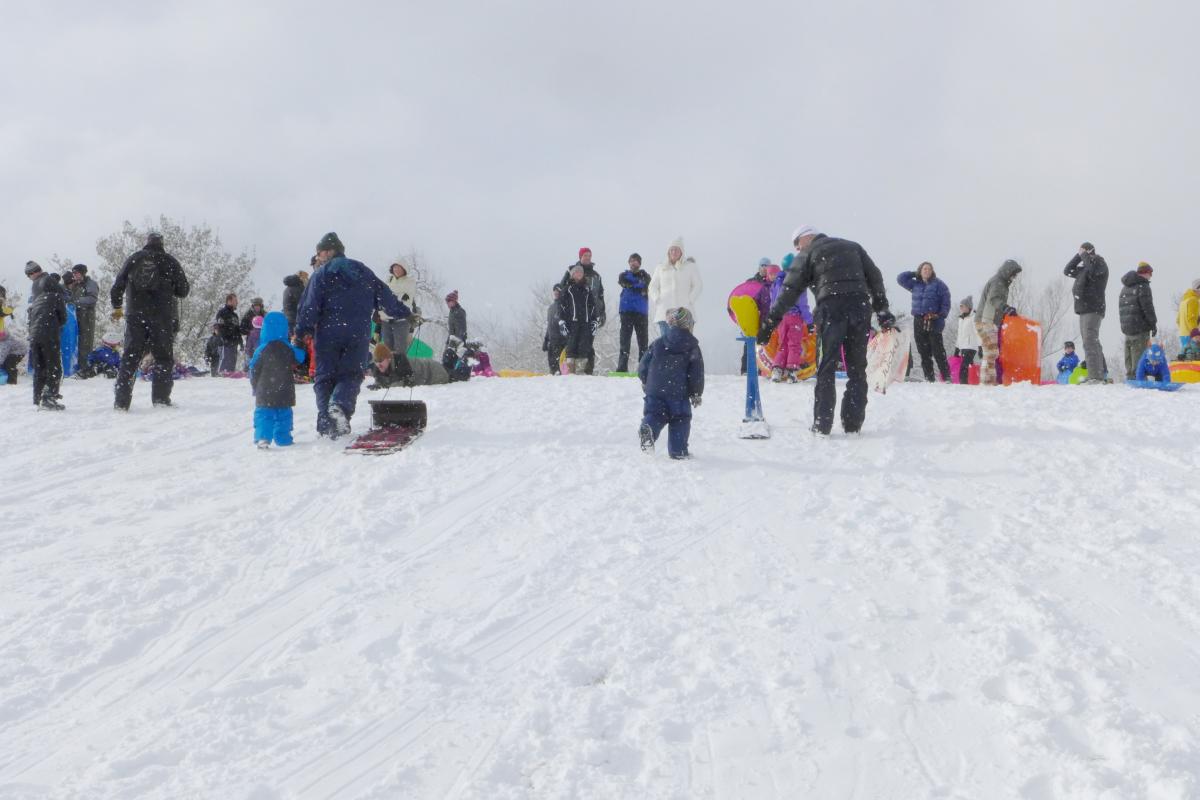 Baseline and Kinnikinic Rd. Boulder
Sled at the foot of the iconic Flatirons! Be sure to stay in the designated sledding area, near the Ski Jump Trail (stop by the Ranger Cottage in the parking lot for directions). This has been a tradition for decades. In fact, there's some fun history here: It used to be the site of the Mesa Ski area off and on from 1949 to 1963. Folks were towed up the hill by a World War II Dodge truck engine. There are no lifts or tow ropes in operation today, so be prepared to hike a little.
1360 Gillaspie Dr, Boulder
Near Fairview High School and with gorgeous vistas of Viele Lake and the Flatirons, Harlow Platts Community Park has a smooth, moderately steep slope popular with residents of the surrounding South Boulder neighborhood.
800 Cherry Ave., Boulder
The large bowl formed by two opposite hills in Foothills Community Park (near 6th and Locust) makes for excellent sledding terrain in the North Boulder neighborhood.
1301 High Street, Boulder
On weekends, when school is not in session, the hill behind the middle school offers a relatively short drop and a long, flat landing. The slope levels out into the practice field and is on the north side of the building, making the snow less likely to melt quickly. 
Stick To Trails
Stay on deep snow cover and existing tracks whenever possible to avoid damaging underlying plants.
Post-Sledding Hot Chocolate Spots
Here's where to take your rosy-cheeked gang to warm up after a day out on the snow.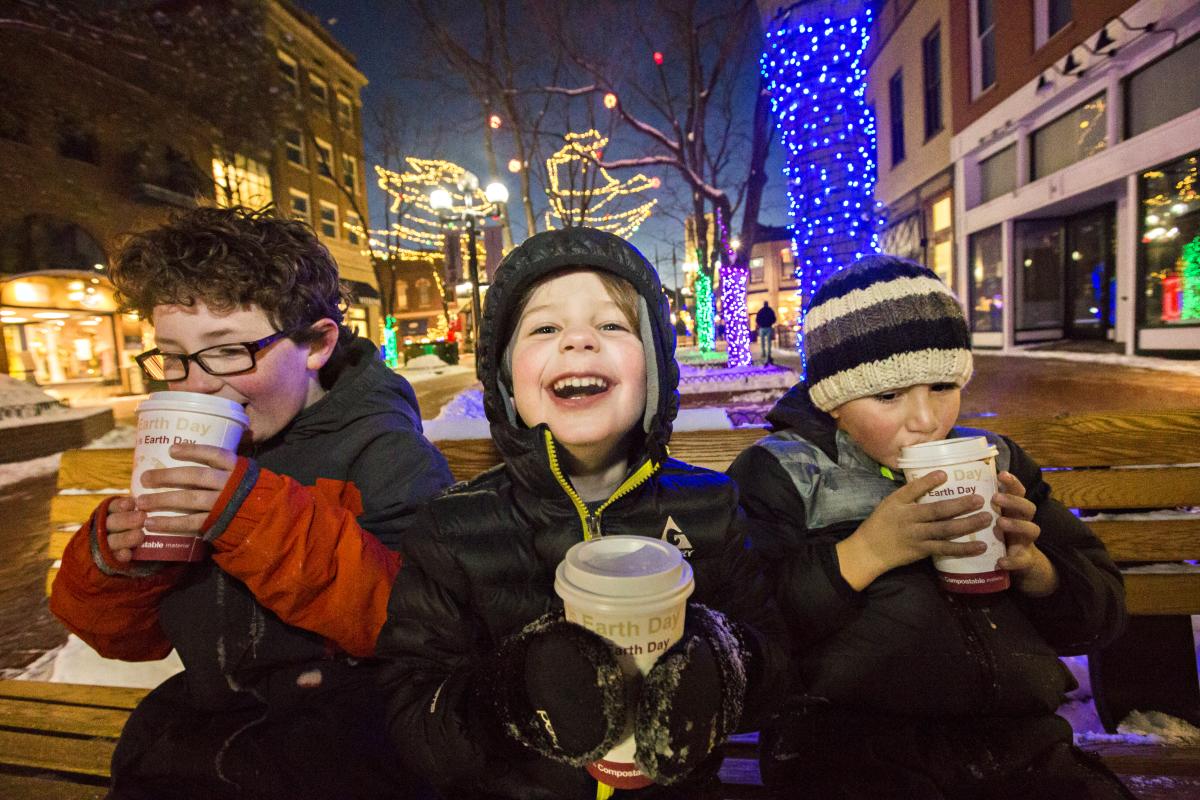 Piece, Love and Chocolate You can't beat this chocolate shop's handcrafted hot cocoa and sipping chocolate (a thicker, stronger, smaller cup of warm liquid chocolate).
Gelato Boy These folks know their chocolate, having whipped up countless batches of fresh gelato. Here, you can order your hot chocolate with a scoop of ice cream in it (heaven!). Or have yours with fresh whipped cream from a local dairy.
OZO Coffee This locally adored coffee roaster has 20 varieties of mocha lattes that can be ordered sans espresso — from the Grasshopper (with dark chocolate and mint) to the Island (dark chocolate with coconut and macadamia nut flavoring).   
Boxcar Coffee For a decadent hot chocolate, Boxcar uses pure Valrhona chocolate, giving it a smooth, rich flavor with a tiny bit of a bite. No whip cream or marshmallows available (or needed).