Boulder Spas for Finding Bliss
Nothing feels better after a Boulder hike, ride, climb or day of sightseeing than a few hours rejuvenating at a day spa. And in a town that's passionate about health, wellness and holistic care, Boulder's spas are adept at delivering total relaxation, with some of the best massages, facials, body treatments and mani-pedis anywhere. Below is just a small sampling of spas in Boulder who will pamper you to a new level of bliss.
Spa at St. Julien
It's easy to see why the Spa at St. Julien holds the title for best day spa in the "Best of Boulder County" awards. Located inside a luxury hotel, it's a complete sanctuary from the outside world and is home to the area's most talented massage therapists and aestheticians. Everything from the towels to the spa sandals is top-notch, and hand-made spa treatments include fresh herbs from the on-site garden. Arrive early for your appointment and stay late to make the most of your complimentary access to the steam room, sauna, hot tub, pool, patio (with Flatirons views) and lounge — stocked with complimentary tea, snacks and magazines.
Try This: The Mountain Mojito, a sugar-scrub treatment that's infused with fresh mint, followed by an aromatherapy massage and a fresh mojito cocktail to top it all off.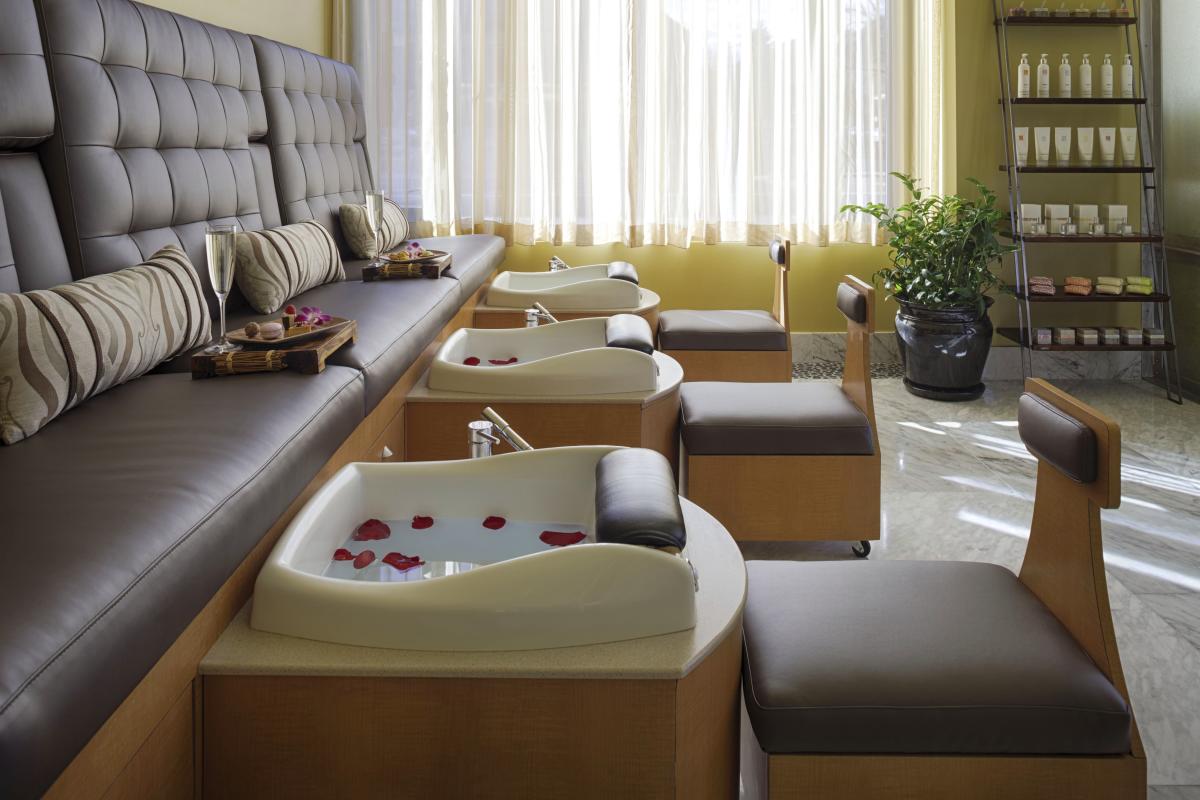 Dragontree
Step off busy Pearl Street and into this peaceful haven for truly mind-melting massages, facials, acupuncture treatments and footbaths. Draped in deep reds, blues and greens and twinkling with Moroccan-style lanterns, Dragontree's otherworldly aesthetic carries you away instantly. The foot baths are held in the spa's Sangha Room, a relaxing community space with throne-like seating; patrons are often surprised at how extensive the footbath service is for the low price.
Try This: The Dragontree Massage Package starts with an aromatherapy foot bath. Then you'll be covered in warm fennel packs while you enjoy an aromatherapy steam treatment. The final step is a one-hour full-body Swedish massage and a hot towel cleanse. Ahhhh.
Spavia
Affordable luxury. That's the promise of Spavia, a calming space perched above the Twenty Ninth Street shopping center, which has stunning mountain views. The massage therapists here are known for their ability to personalize the experience so that you get just the right level of pressure and attention to all the right spots. A full range of body, skincare and beauty treatments round out the offerings at this local favorite.
Try This: Hand-carved salt stones turn a typical hot stone massage into a therapeutic experience, restoring balance to your body while nourishing depleted muscles.
Tru Skincare
Tru Skincare has a convenient, downtown location right on Pearl Street and a fiercely loyal following, thanks to owner Cynthia Sass's talent for hydrating facials, plus peels, waxing, tinting and makeup application. She spent more than two decades as a makeup artist on both coasts and now brings her knowledge of skincare to a homey spot right in the heart of Boulder.
Try This: If you're noticing a little dryness because of Boulder's cool, dry climate, then try the Tru Bliss Facial followed by a hydrating masque, which treats skin with vitamins, nutrients and botanicals and re-infuses it with moisture.
J Lounge
The owners of J Lounge have their own organic skincare line, and they bring that knowledge into every facial, nail and body treatment at this peaceful spa and nail salon. They are perhaps best loved for their "farm to fingers" and "farm to toes" manicures and pedicures, using all-natural products.  
Try This: Time to give that back a little lovin'. The Back Facial will totally pamper this often-overlooked area, great for travelers who've been carrying backpacks around town and on hikes. Scalp and hand massage included!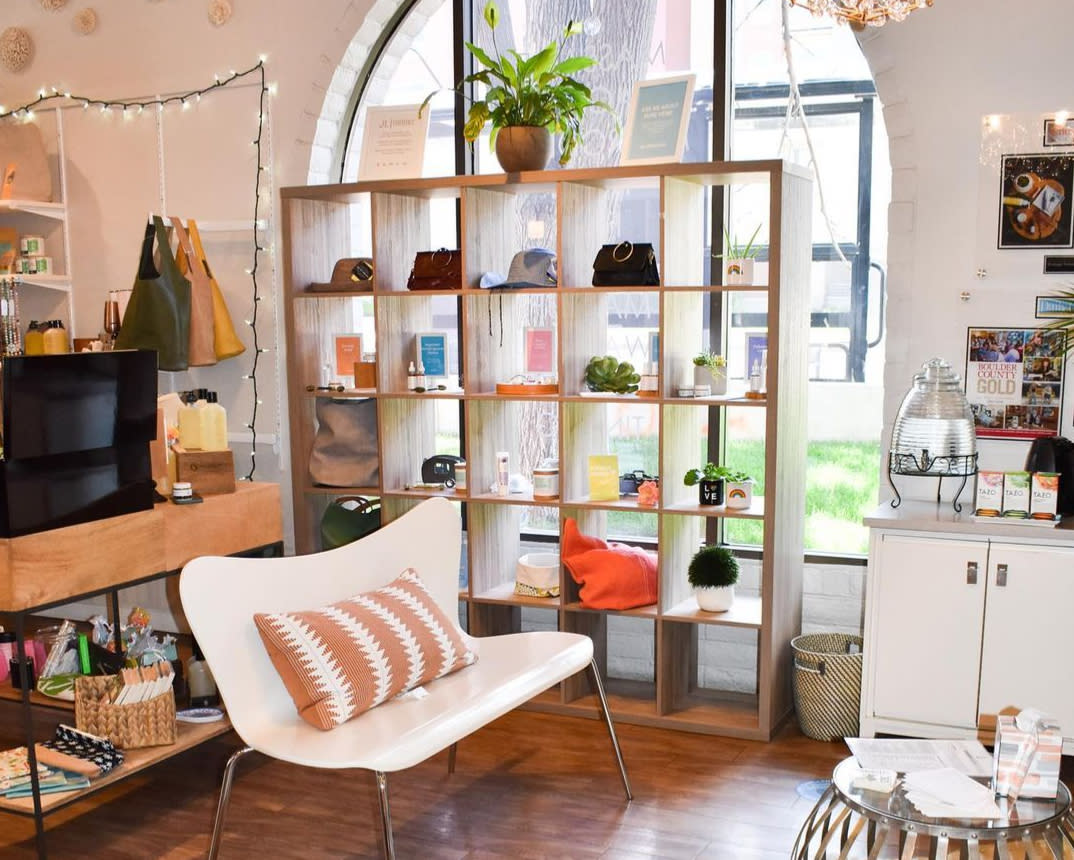 Siam Sensation
With a lead massage therapist who continues to seek advanced training in Thailand, Siam Sensation is for those who want results from their massages. You might just find that your lower-back tension, neck pain or joint stiffness disappears after a visit to Mai and her team of experts. The traditional Thai massage techniques can be a bit more rigorous than you may be used to, but customers keep streaming back for the long-term effects.
Try this: The Four Hands massage means two therapists are devoted to your relaxation, with choreographed kneading that will make you feel like royalty. Aromatherapy oil will be chosen to match your element (based on birth date). This is all about you.
Marianna's L'Esthetique Medi Spa
Located adjacent to Hotel Boulderado, Marianna's L'Esthetique Medi Spa is located downtown, with an interior that's painted with calming scenes from the Greek Islands, an homage to Marianna's homeland. A go-to for regular patrons who count on Marianna's ability to refresh and create more youthful-looking appearance — through advanced skincare techniques, facials, sculpting, whitening and waxing — the spa is also renowned for its full-body massages, wraps and relaxation treatments.   
Try This: The spa's unique AquaTherapy menu includes the Thalassa Algae Bath, infused with algae from the Brittany Coast, containing nourishing minerals and antioxidants to smooth, revitalize and help flush toxins.