Thrift Shops in Boulder
Maybe it's because Boulder is a college town or maybe it's the community's eco-ethics, but for some reason, Boulder has an unusually large number of thrift stores, second-hand shops, consignment galleries and vintage boutiques all over town. If you love the thrill of the hunt (and bargain discoveries), start with these shops below — a sampling of Boulder's best thrift shops.
Fashion
Common Threads Boulder
There are secondhand stores and then there is Common Threads — filled to capacity with cut-rate deals on pre-owned designer clothing and shoes. Shop alongside Boulder's most stylish set, and enjoy the thrill of the hunt for that prized Isabelle Marant blouse, Free People dress or a pair of Frye boots with your name all over them.   
Rags Consignment
With a fresh stock of 250 items hitting the sales floor every day, the variety alone is a big draw at Rags. Clothes are neatly organized by color and size, with brands ranging from Ann Taylor to Prada. Want something high end? Look for the rack with the wooden hangers. Searching for extra savings? Try their new Warehouse location, which offers an additional 10% off and is just a few blocks away.
Pig + Pearl Secondhand
It's the unexpected (and super cheap) finds at Pig + Pearl that draw a loyal following. With long rows of clothing racks, plus knick-knacks, furniture and things you didn't know you needed, there's always a score waiting here. Plus, your purchase helps to support local shelters and food banks.
Heady Bauer
The bold, eclectic, throwback looks at Heady Bauer are the perfect source for your next showstopping, conversation-starting wardrobe piece.  
Apocalypse
Shop Apocalypse's hip mix of high-end brands and more affordable trendy items — including an excellent footwear selection — and then stop next door for Boxcar Coffee. 
Outdoor Gear
Boulder Sports Recycler
Boulder Sports Recycler is a longtime favorite of Boulder's outdoor-loving gear heads. You'll find top-rated bikes, kayaks, ski and snowboarding equipment, climbing apparatus and camping gear — all ready for a second round of adventures with you. In the extensive apparel section, you'll find Prana, Patagonia, North Face, Mountain Hardware and many other brand names gently used and deeply discounted.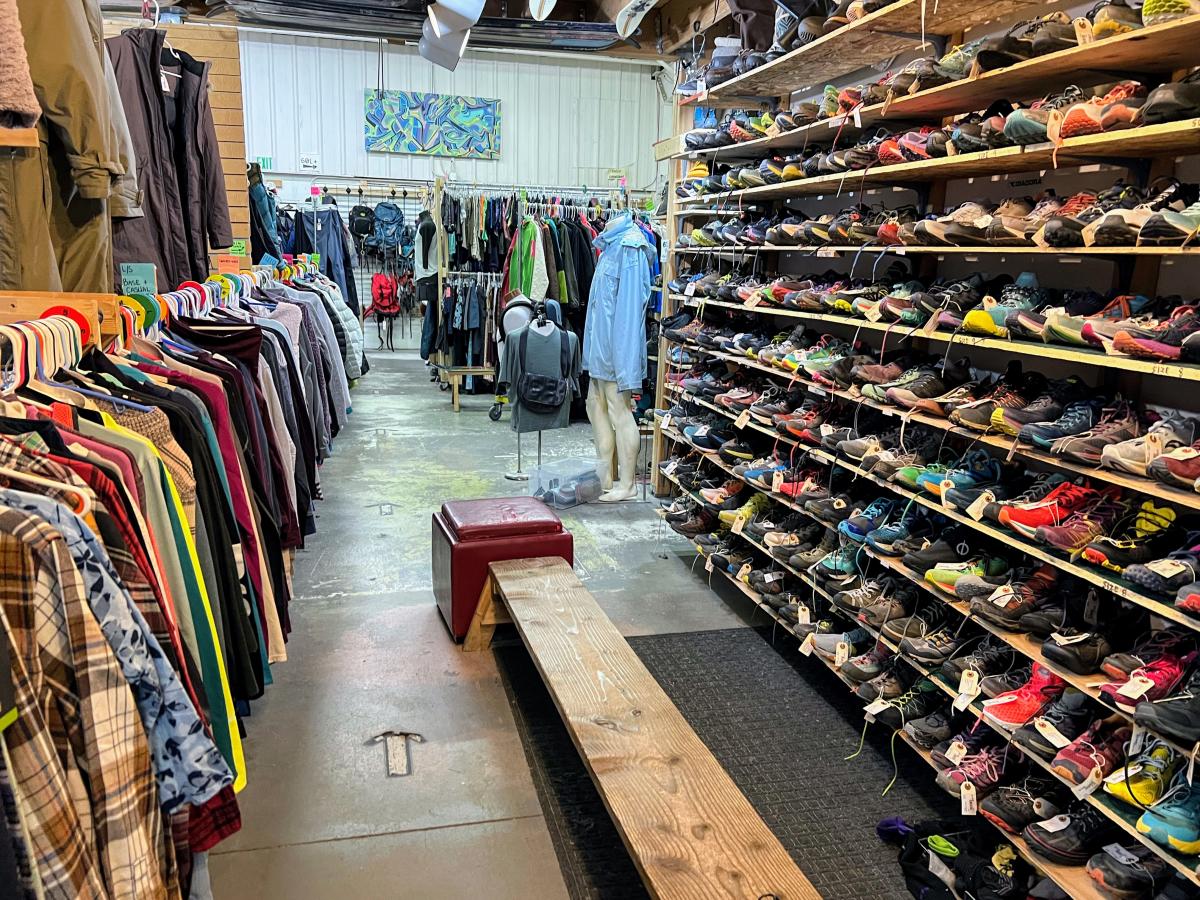 Community Cycles
Community Cycles is a local non-profit that supports bicycle-based transportation. They run a used gear shop, with an always-fresh selection of bikes, accessories, and parts. Be aware that they have limited hours (Tuesdays, Thursdays, Fridays, Saturdays or Sundays noon-6pm).
Play It Again Sports
Whether you're on the hunt for a pair of ice skates for a casual twirl around the rink or are an avid cyclist looking for big brands at lower prices, Play It Again is worth a stop to check out the latest selection. With a South Boulder location that lures local sports and adventure enthusiasts to buy, sell and trade their latest gear, there's always fresh stock.
Home Goods
Greenwood Thrift Shop and Consignment Gallery 
Greenwood stands out with a unique and well-selected range of clothing, furniture and housewares. Downstairs you'll find an assortment of clothes and accessories. Upstairs are where the real gems are, among a fabulous collection of jewelry and gorgeous furnishing ranging from upscale items to one-of-a-kind pieces.
Goodwill
Boulder's cast asides are ripe for the picking at this Goodwill, which we've often heard described as one of the best around.  
The Amazing Garage Sale
If mid-mod furniture calls to you, know that The Amazing Garage Sales' NoBo (North Boulder) shop delivers an expert collection of pristine pieces.
Art Parts Creative Reuse Center
When local artists and crafters have leftover supplies, they donate them to Art Parts! Then the staff meticulously organizes the goods into clever displays — bowls of buttons, jars full of skeleton keys, stacks of beautiful papers, bolts of silk and thousands of other doodads. You're sure to find inspiration for your next creative project.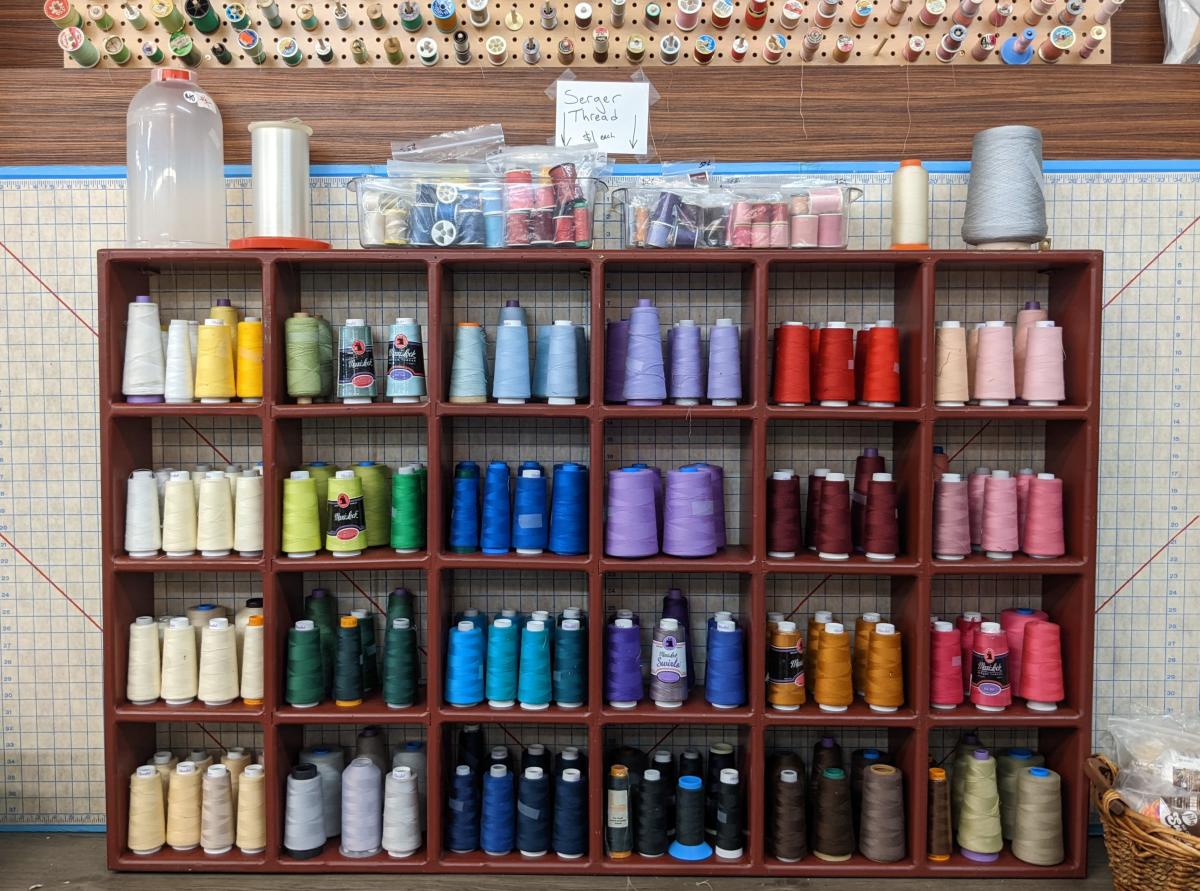 Mapleton Hill Rummage Sale
More than 60 homes participate in this annual community garage sale in a beautiful historic district a couple of blocks from downtown Boulder.