Totally Boulder Beverages
Boulder's got its own slant on all things food and drink, and the town's homegrown brews, cocktails, spirits and wines below are no exception. With a focus on health, adventure and a love for the outdoors, you'll feel like a local by trying these quintessentially Boulder beverages.
Low- and No-Alcohol Drinks
A little buzz, no headache. These low- and no-alcohol bevies are just the ticket for weekend warriors and adventure seekers who like to be up and at 'em early.
• If you need to unwind, The Root Kava Bar is the place to do it. The kava plant — part of the pepper family — has been cultivated for thousands of years in the South Pacific and is said to reduce stress and ease anxiety while increasing mental focus and aiding muscle recovery. Grab a traditional kava drink, made from ground-up kava root, or explore the rest of the menu, which offers kombucha, fruit tonics, ginger beer, tea, herbal and regular coffee, and house-made vegan Mexican hot chocolate.
• You'll be hard-pressed to find a more fun place to grab a (non-alcoholic) drink in Boulder than Jungle. Fruity flavors, playful glasses and a relaxed environment make this spot an excellent place to unwind. The fact that they offer Seedlip, a non-alcoholic spirit, as a flavorful substitute for alcohol in any mixed drink, is the cherry on top of this alcohol-free old fashioned.
• Oak at Fourteenth has an entire low-alcohol beverage section on its menu. When asked about the selection, co-owner Bryan Dayton noted that the restaurant has so many athletes come through that it's important to have a range of beverages that they feel good about.
• The Tune Up Taproom & Espresso Bar has several non-alcoholic beers on their menu as well as a 2% grapefruit shandy, plus all sorts of coffee and tea drinks. Hang with fellow cyclists at happy hour or trivia night for some fun without sacrificing before tomorrow's workout.
• The north Boulder taproom of BOCO Cider offers a blueberry lemonade "Rev Kombucha" and Rocky Mountain Soda Company root beer on their tasting menu. All of BOCO's drinks are free of gluten and added sulfites. To health!
• At Tonic Alchemy Lounge, you can't help but be transported to another, much more chill universe. Sip on crystal flower chakra elixirs, flavored water kefir (a probiotic beverage), Ish's Brew (a honey-based, kombucha-like drink), or an herbal cocktail. Add a puff of flavored oxygen to the mix for an extra lift.
• What happens when you brew iced tea like you would beer? The folks at Hoplark wanted to find out and stumbled upon a tasty alternative to beer with their sparkling HopTea. Find it at most local grocery stores. 
• Downtown's favorite tea shop, Ku Cha, now has ready-to-drink canned ice teas and kombuchas. They're available at local retailers like Dedalus Wine Shop & Market and Lolita's and in their own store. They also have flowering infusions and boba...if that's more your cup of tea.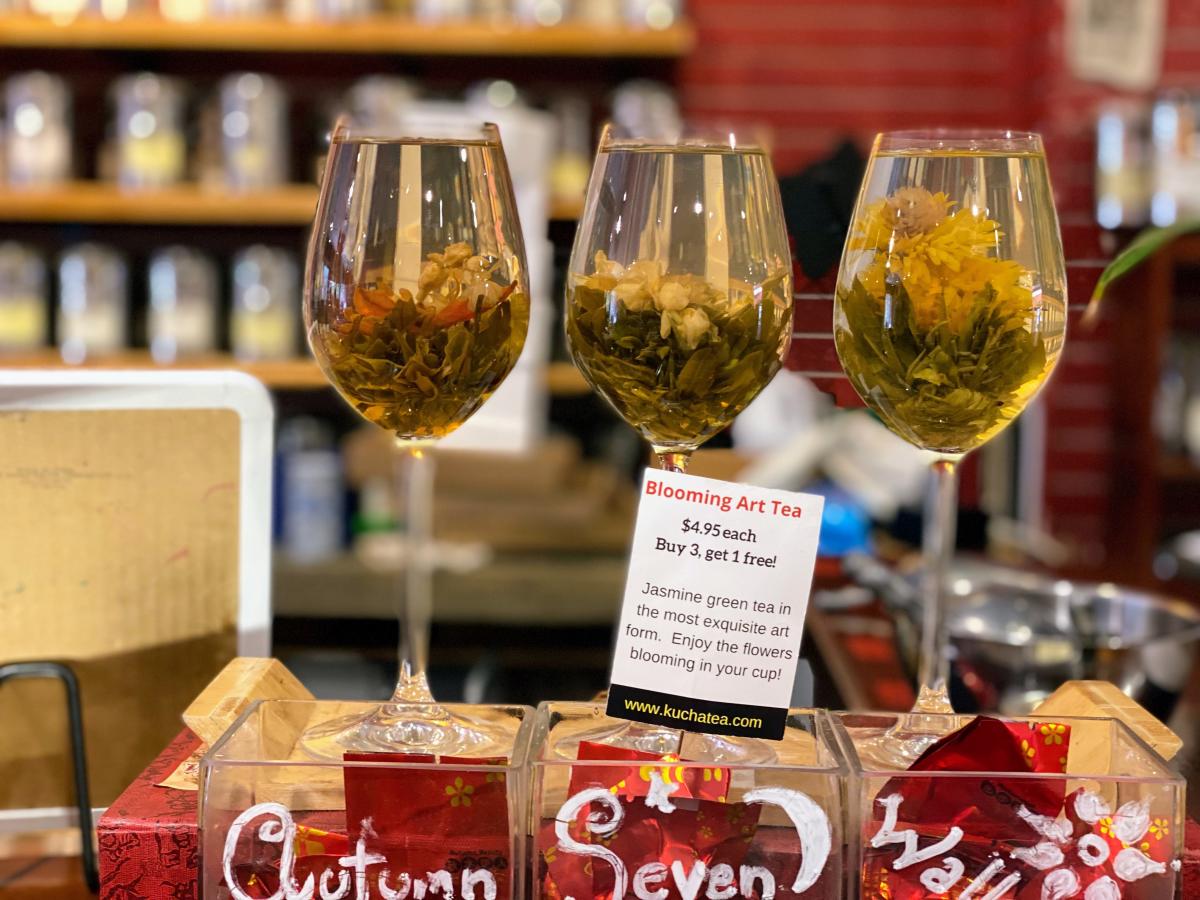 • The kombucha brewers at Boulder's Rowdy Mermaid have recently launched a line of adaptogenic-infused kombuchas, providing mushroom-boosting immunity without the earthy taste. If you're not feeling so adventurous, you can enjoy a regular kombucha, which has all the refreshing fizziness of a beer, with just a teensy trace of alcohol. Try it at restaurants and grocers around town, or visit the tasting room at the Rayback Collective.
What is kombucha anyway?
Pronounced kawm-boo-chah, it is simply fermented tea that's full of probiotics, beneficial yeast and enzymes. It's effervescent, cold, light (often under 50 calories a serving), a bit tangy and refreshing. Boulder is home to several kombucha companies. Be brave and try it!
Ancient Libations
Some of Boulder's most interesting drinks have a historical slant to them — fitting for a studious university town. 
• Avery Brewing has a resident "beer archaeologist," Travis Rupp (who also teaches archaeology and ancient history at the University of Colorado Boulder). Rupp studies the beginnings of beer in the ancient world and uses his findings as inspiration to create new brews at Avery. You can try Nestor's Cup (brewed with six-row barley, einkorn wheat, acorn flour, figs, and elderberries) at the tap room in Boulder.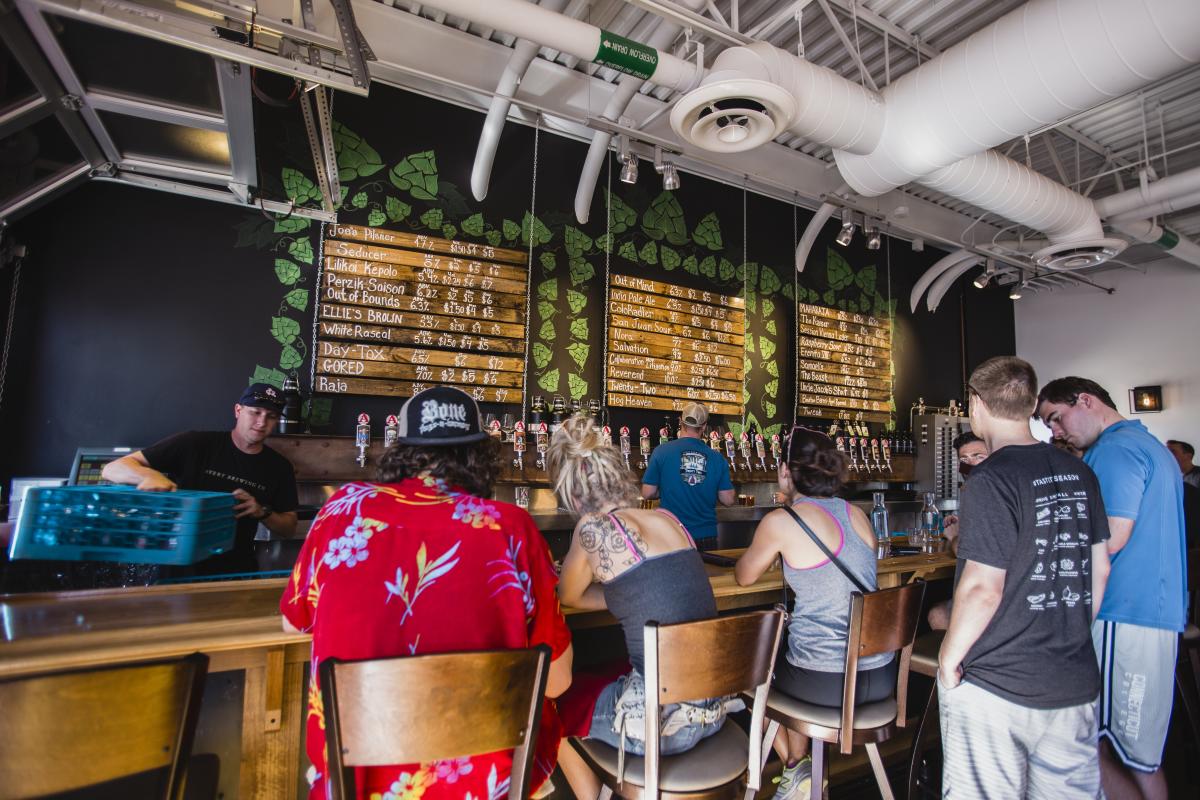 • Mead, a drink made from fermented honey, is likely one of the world's oldest alcoholic beverages, with evidence linking its consumption back to ancient Africa, Europe, Asia and Greece. Boulder's Redstone Meadery brilliantly carries on the tradition with varietals like Red Raspberry Mountain Honey Wine, Sunshine Nectar and Nector of the Hops. Stop by their tasting room to try them.
True-to-Boulder Brews
Most Boulder craft breweries give a nod to their hometown in one creative way or another. The following beers are particularly representative of Boulder's beer- and outdoor-loving lifestyle.
• The name and label of Avery Brewing's Out of Bounds Stout (picturing a skier tackling extreme terrain) reflect this brew's intense flavor: bold and full-bodied. 
• A blonde ale blended with Berry Black kombucha from Boulder's own Upstart, the Boulder Shandy by Twisted Pine Brewing is a refreshing twist on this classic sipper.
• Asher Brewing Co.'s Tree Hugger Organic Amber is true to Boulder's environmental, good-for-you ethics — but with a sinfully good flavor.
• Sanitas Brewing shares a name with one of the town's most beloved hiking trails, a thigh-burning climb that summits Mt. Sanitas. The Everyday Mountain Lager is the perfect, refreshing reward after such a hike.
• Boulderites came early to the gluten-free party, and now there are two hard cideries for folks who want a brewery-like experience that's naturally gluten-free. Try BOCO Cider's Pearfect cider or Locust Cider and Brewing Co's Hibiscus cider.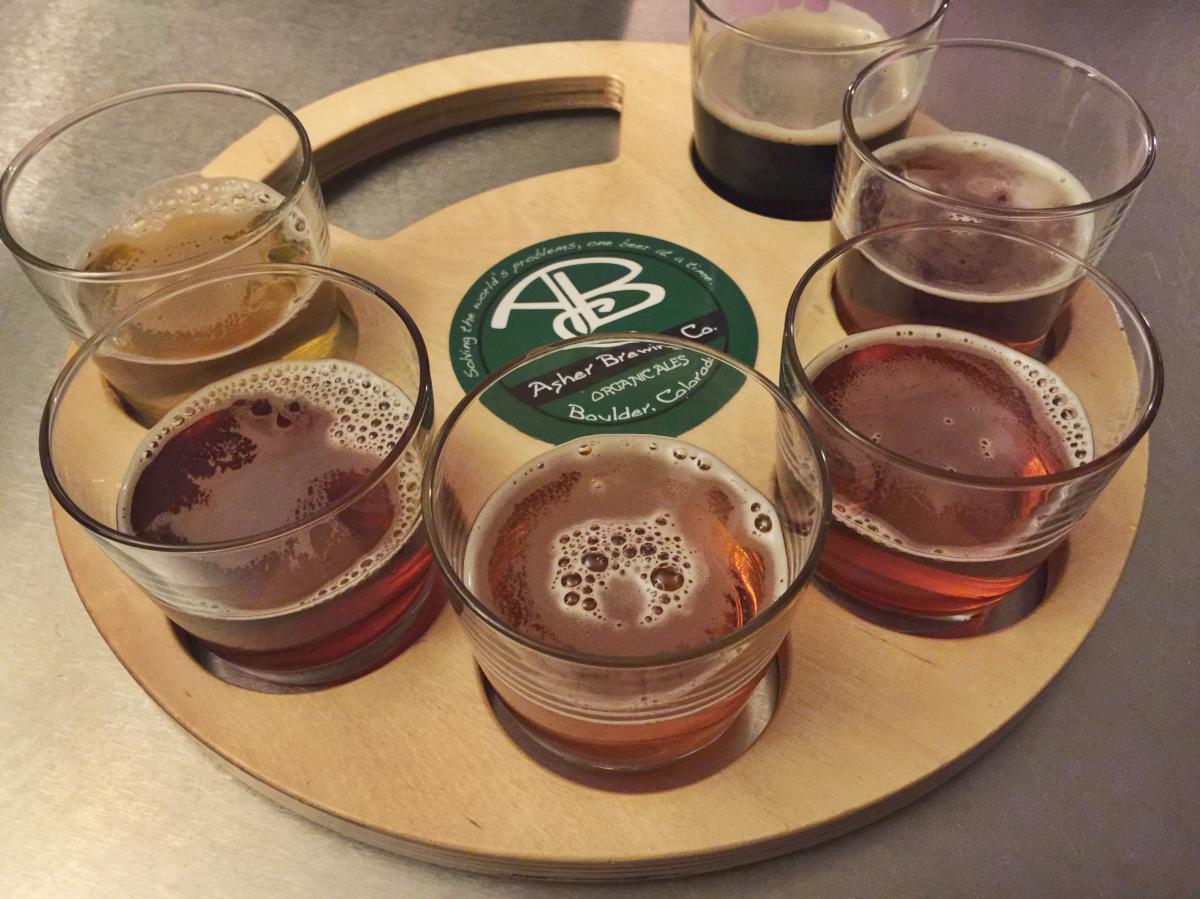 Spirits with the Soul of Boulder
Toiling away at the stills, this town's distillers seem to have plenty of time to think up novel ways to bottle Boulder's unique culture and flavor, too.
• J&L Distillery's Sno Vodka: Made from Rocky Mountain snowmelt and sweet Louisiana sugarcane, the design of this bottle makes it a great Colorado souvenir.
• DV8 Distillery's DV8 Vodka: Made from pure Colorado spring water, this vodka is refreshing and sip-able.
• Boulder Spirits by Vapor Distillery's Bottled in Bond Ginskey: Named one of the "Top 8 Gins in the World" by Forbes Magazine, this gin is aged the same way as their whiskey, in oak barrels for a minimum of four years.
• Hogback Distillery's Colorado Twister whiskey is one of their more approachable, from a distillery that only makes whiskey (and does it oh so well).
Wild for Wines
Visit two wineries in Boulder and taste some delicious vintages, including many from grown-in-Colorado grapes: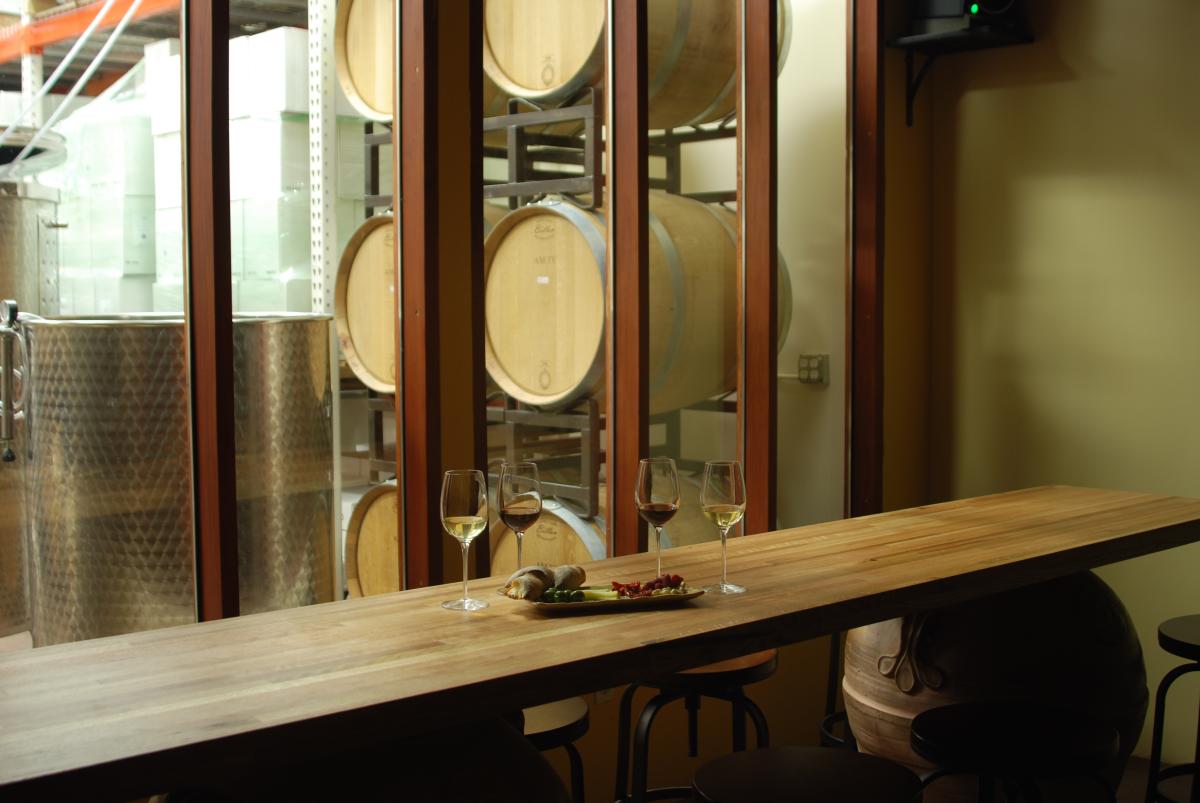 • At BookCliff Vineyards, go behind the scenes (complete with a virtual tour of their Colorado vineyard) and taste several award-winning wines.
• Vinnie Fera Wine brings some of the best grapes in the country to Boulder and transforms them into highly sippable premium pinot noirs and chardonnays.