A Public Art Walking Tour
Boulder boasts one of America's most vibrant arts communities — and that includes its iconic outdoor art. This easy, scenic walking tour will take you on a leisurely stroll down Pearl Street in a pleasant loop that should take about an hour, depending on how long you stop to admire the artwork.
A. Buffalo
The Buffalo is an important symbol to Boulderites, as Ralphie the buffalo is the adored mascot of the University of Colorado. This one on Pearl Street gets her fair share of hugs and selfies daily. 
Artist: Stephan LeBlanc
Pearl St. and 11th St.
B. "Hearts on a Swing" 
She's the darling of Pearl Street, and you'll often see that someone has placed a flower in her right hand.
Artist: George Lundeen
Broadway and Pearl St.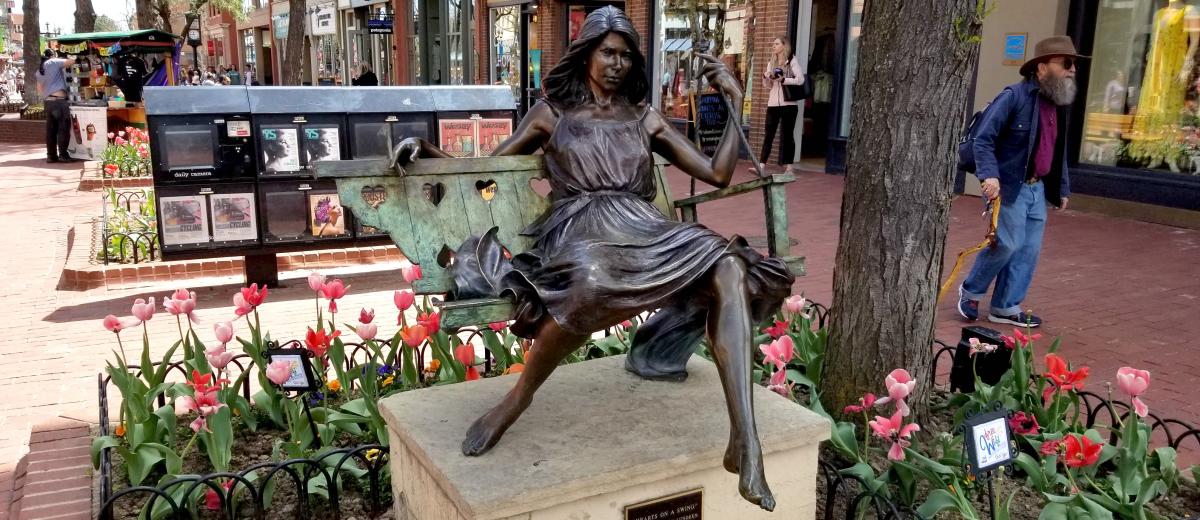 C. Boulder County Courthouse Courtyard
It's easy to whisk by this courtyard and only notice the distinctive courthouse building and fountain, but there are several sculptures and statues here to admire, too.
"Messenger of the Skies," Joellen Domenico
"Arapahoe Tribute," Steven Weitzman and Tara Brice
"Miner Memorial," WR Vielehr, CK Vielehr and J Holmes
Other installations also on display.
Pearl St. and 13th St.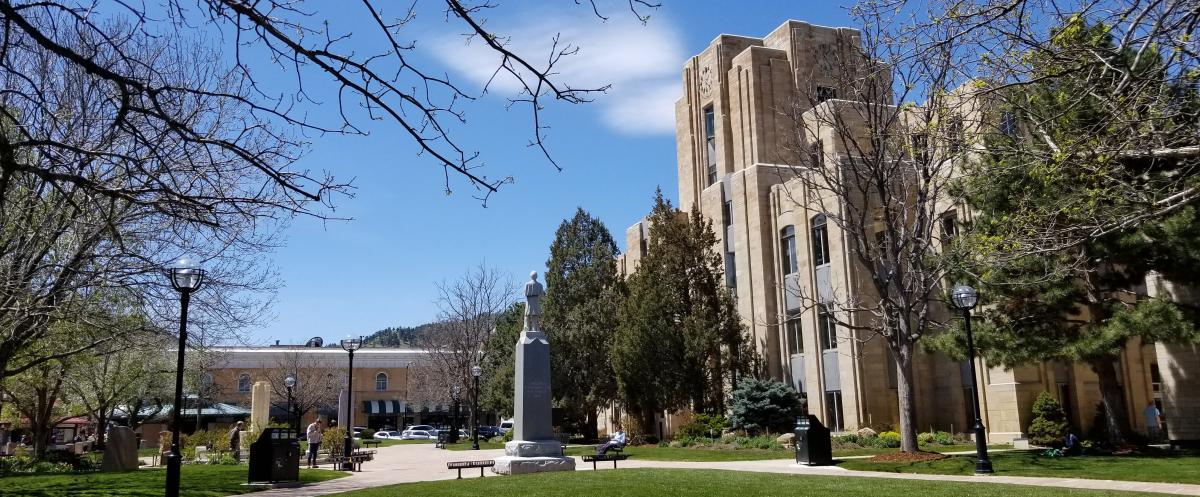 D. Animal Sculptures
Kiddos cannot resist these climbable creatures — nor should they! This area is designed for children to engage with the sculptures.
Pearl St. and 14th St.

E. Bear Hugs
Mama and her two cubs are a recent addition to Pearl Street, and they are much loved by passersby.
Artist: Scy Caroselli
Pearl St. and 15th St.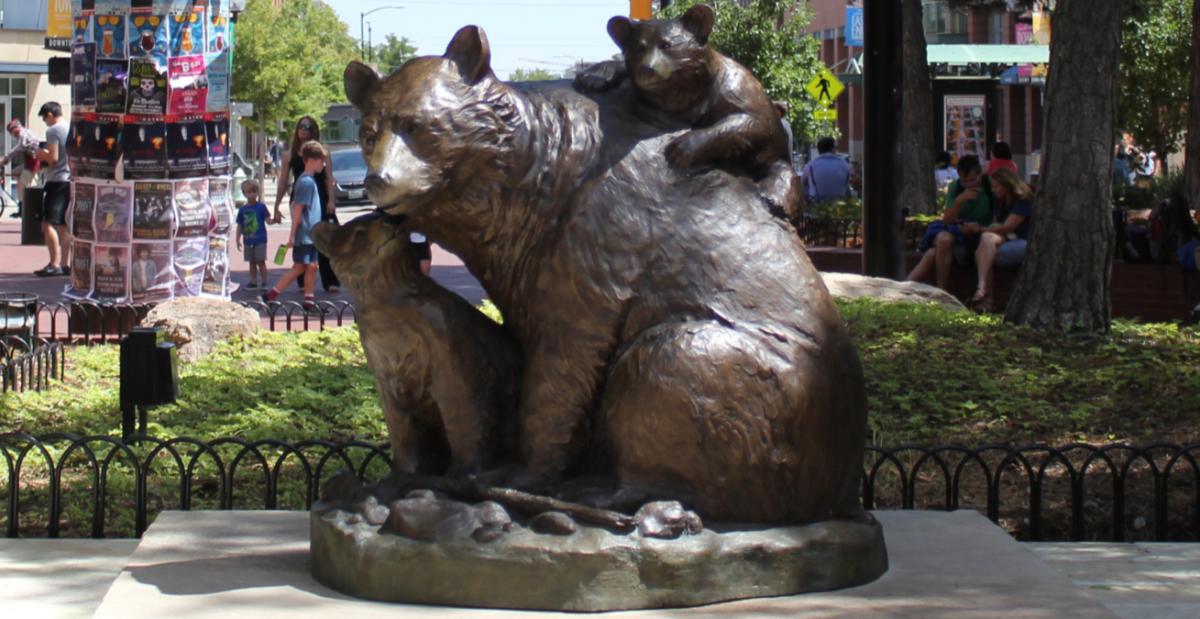 F. Boulder Dushanbe Teahouse
This extraordinary teahouse was a gift from Boulder's sister city in Tajikistan. Read all about the teahouse here. 
Artists: Manon Khaidarov, Mirpulat Mirakhmatov, Victor Zabolotnikov, Kodir Rakhimov and Ivan Milashevich
13th St. between Canyon Blvd. and Arapahoe Ave.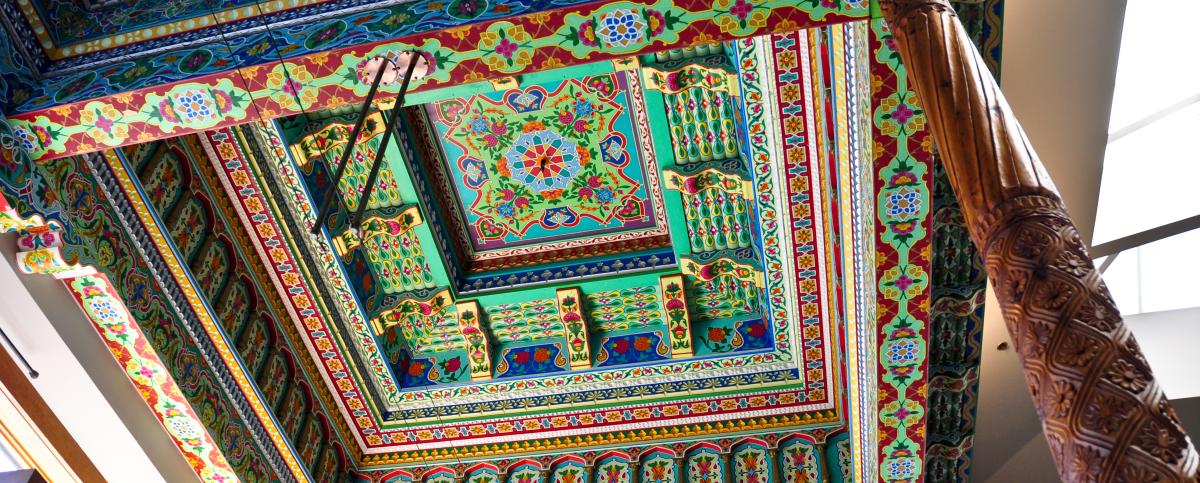 Photo: Kent Kanouse/Flickr Creative Commons
F. Boulder Museum of Contemporary Art (BMoCA) Entrance
There's almost always an eye-catching and thought-provoking installation outside BMoCA. And admission to the museum is just $2, so make time to pop inside, too.
Rotating Works (pictured: "El movimiento sigue," a sculpture by Los Seis de Boulder Sculpture Project and Jasmine Baetz)
13th St. between Canyon Blvd. and Arapahoe Ave.
G. "Migration"
This wall near the Boulder Farmers' Market has been splashed with color in this collaboration between a local artist and elementary school students.
Rafael López and University Hill Elementary Students
13th St. and Arapahoe Ave.
H. "55 Degrees"
"55 Degrees" is a sculptural reference to Boulder's iconic Flatirons. The angled, planar steel sculptures are oriented to match both the north-south orientation of the Flatirons and their 55-degree angle from horizontal. Three large-scale rectangular sculptures create openings, windows or gateways to frame experiences around the Civic Area.
Artist: Adam Kuby
Outside Boulder Public Library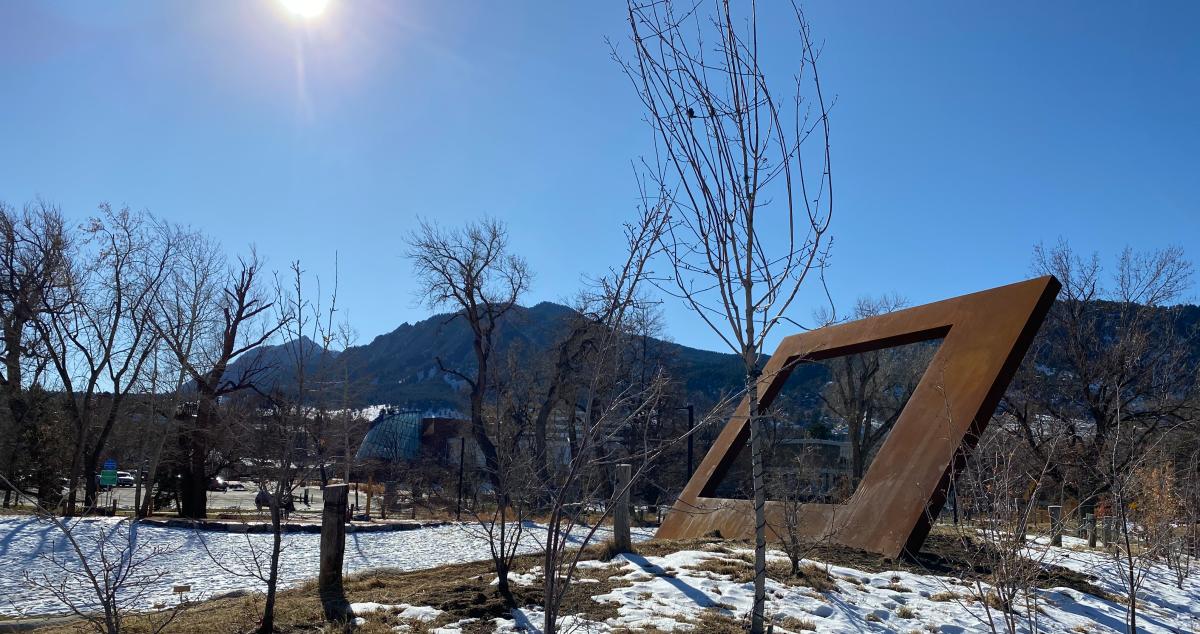 I. Penfield Tate II Mural
Penfield Tate II was Boulder's first (and so far only) Black mayor and a champion of LGBTQ rights.
Artist: Detour
Boulder Public Library (Facing Boulder Canyon Dr.)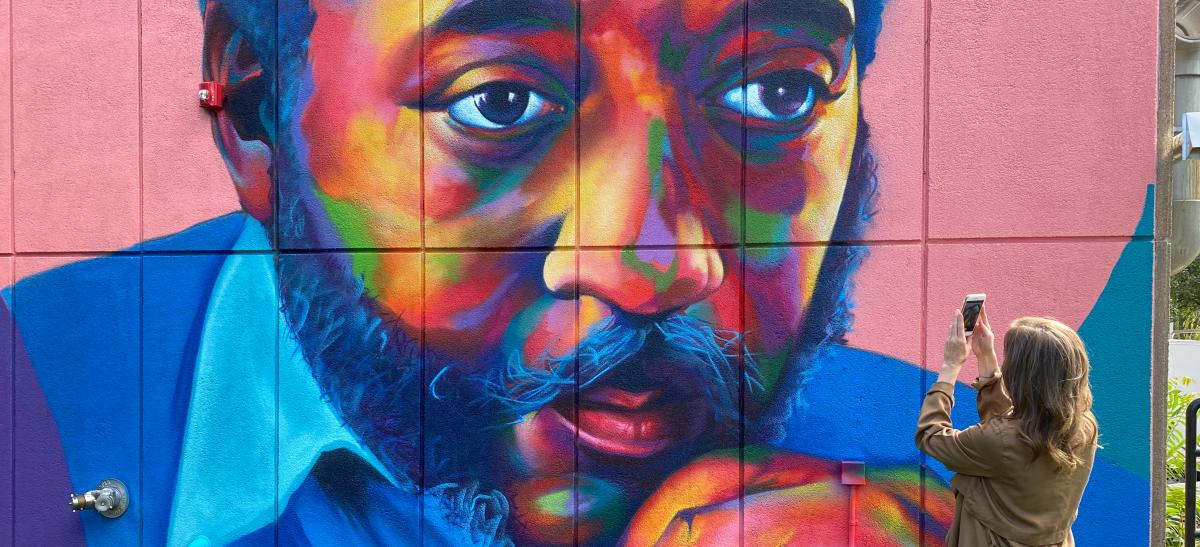 Discover More
There's public art around every corner in Boulder, and the Boulder County Arts Alliance has most of them cataloged on bouldercountyarts.org.