Spring Break in Boulder
Get excited! It's time to plan a sunny spring break, with fresh mountain air, outdoor fun, good food and a few urban adventures, too. Come to Boulder and spend a week hiking the famous Flatirons, shopping Pearl Street, dining at the newest eateries and exploring this confluence of city and nature that truly comes alive in the season of renewal.
"It is spring again. The earth is like a child that knows poems by heart."― Rainer Maria Rilke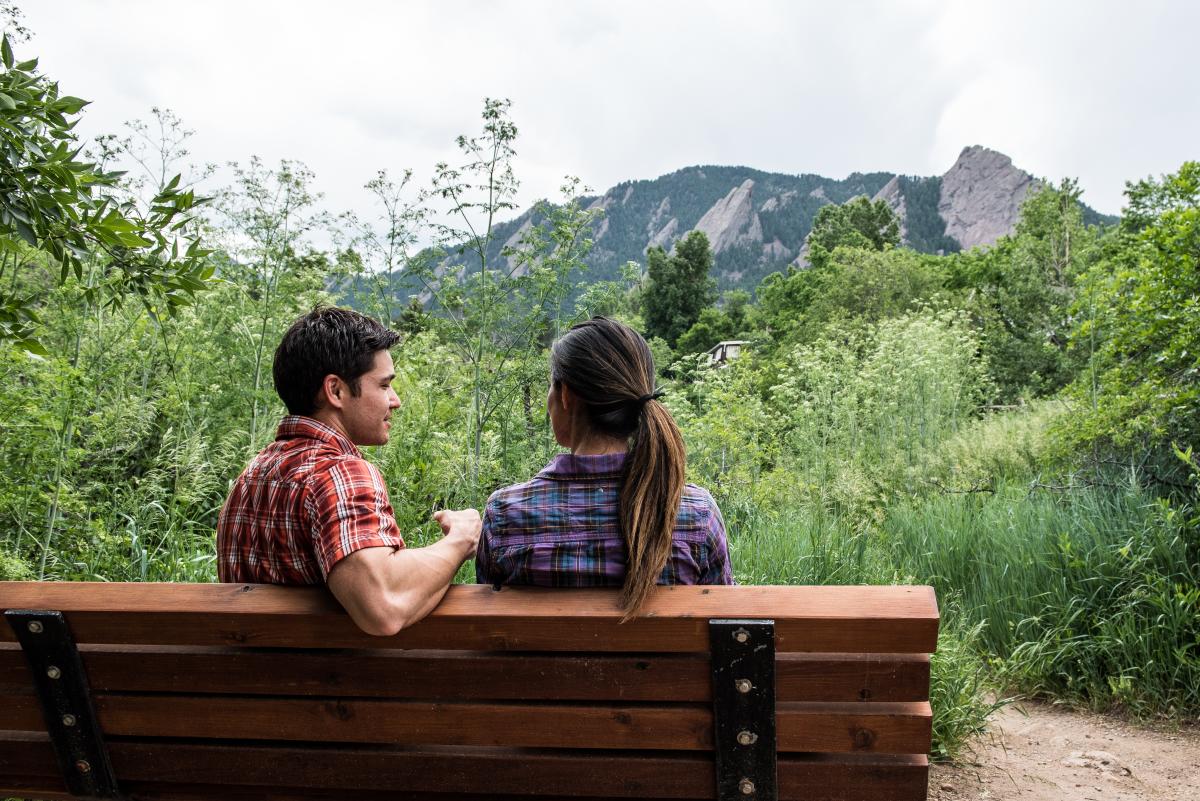 Things to Do on Spring Break
Stroll Pearl Street 
Downtown Boulder's brick-paved Pearl Street is the heart and soul of Boulder and is lined with shops and cafes. Street performers put on shows up and down Pearl. In spring, dozens of flowerbeds bloom with some 15,000 tulips. The timing of the buds' opening is, of course, up to Mother Nature, but you will often see the tulips begin to pop up in early April, with the blossoms peaking in mid to late April.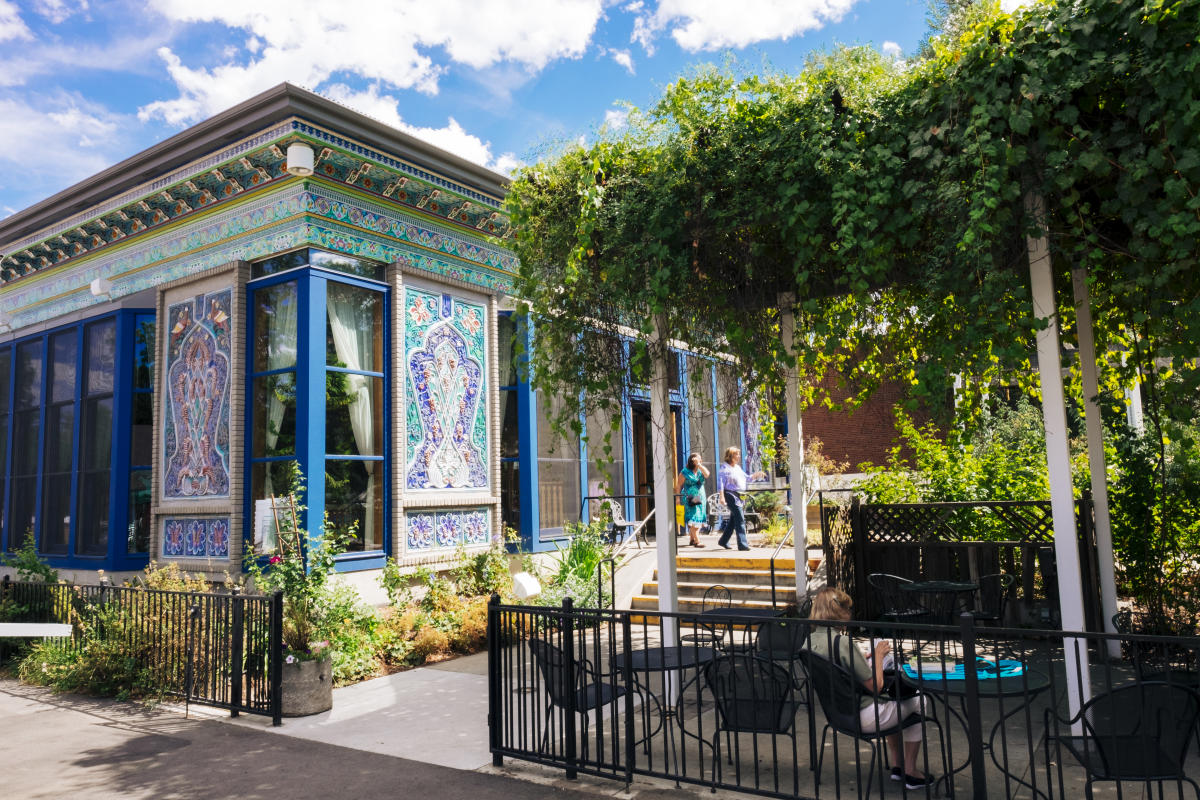 Boulder Dushanbe Teahouse
A fragrant cup of floral tea under a canopy of exquisite carvings and painted motifs is a spring treat that awaits at Boulder Dushanbe Teahouse. This one-of-a-kind Persian teahouse was an artisan-crafted gift to Boulder from our sister city in Tajikistan. 
Local's Tip Get a bottle of the house-made spiced chai to take home with you! It's a favorite local drink and will be a warm reminder of your visit to Boulder.
Go on a Wildflower Identification Hike
In early spring, you'll start to see pasque flowers and spring beauties, with larkspur and chiming bells emerging by mid-spring. We've compiled the best wildflower hikes here, with an identification guide so you'll know what to keep an eye out for.

Ride E-Bikes
See more of Boulder from a bike when you take an e-bike tour or rent an e-bike. From murals to breweries to historical site tours, there's an e-bike tour that will spark your interest. We've got a guide to where to ride, rent and book, plus what you need to know.
Boulder Farmers' Market
Sample, shop, meet local farmers, smell the flowers, hear live music, sit creek-side and eat great food. The Boulder Farmers' Market has a festival-like atmosphere along the Boulder Creek and happens on the doorsteps of the Boulder Dushanbe Teahouse and Boulder Museum of Contemporary Art (BMoCA).
Go Birdwatching
Spring migration brings some incredible avian species and waterfowl to the Boulder area, which has several natural areas beloved by bird-watchers. Get all the details on our birdwatching page.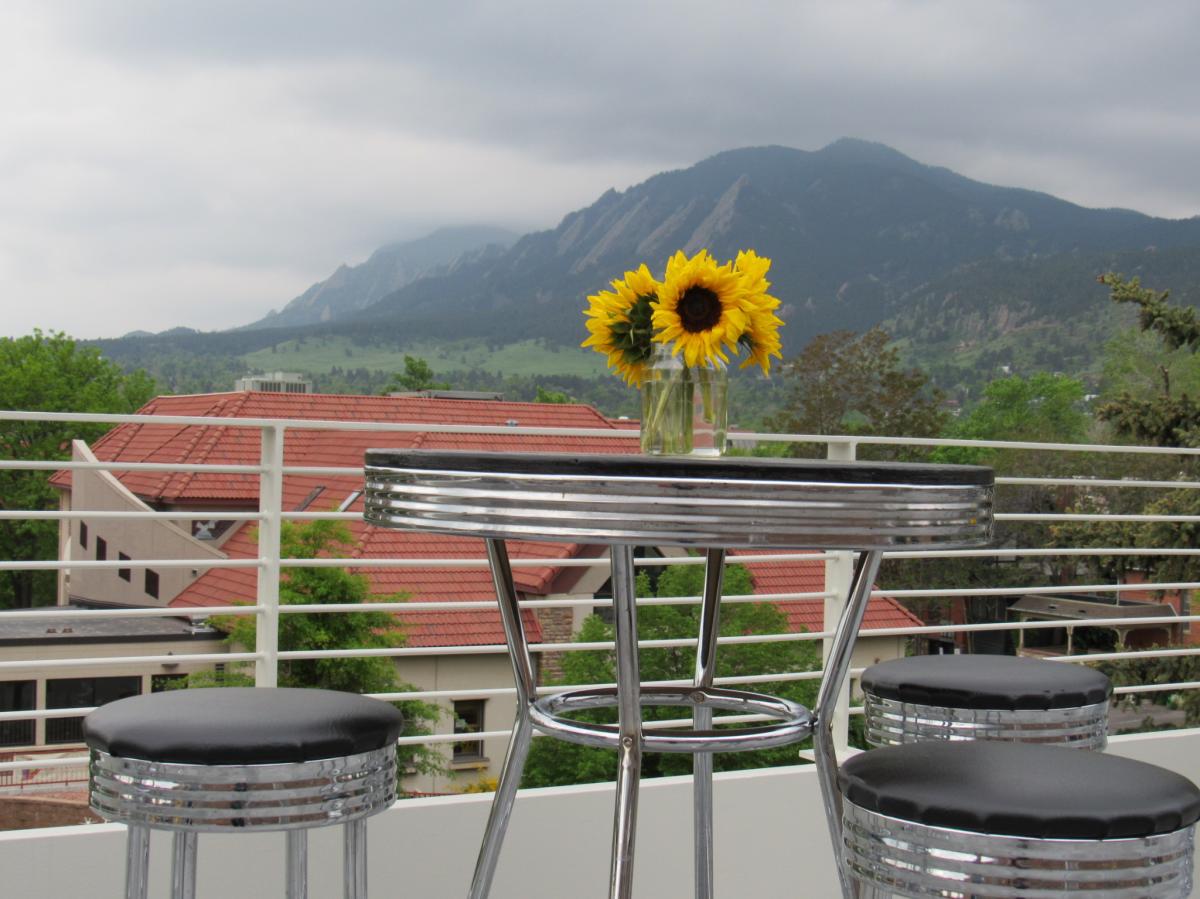 Spring Break Eats & Drinks
Spring dining surely means patio time, fresh salads, something bright and bubbly to drink and something sweet to celebrate the changing of the seasons.
Head to the rooftop at Rosetta Hall or Avanti F&B, two Boulder food halls where you can pick from a variety of world cuisines and then enjoy it al fresco with unparalleled mountain views.
Try a fresh salad from Chop 5, Sweetgreen, Flower Child, The Kitchen, Thrive Fresh Thymes, Zeal, Leaf or a number of other salad-forward dining spots in Boulder. 
Try a full-strength craft cocktail at Japango, a low-alcohol sipper at Oak or an alcohol-free spirit at tiki bar Jungle.
Keep things light for dessert with a scoop of Gelato Boy's spring-perfect strawberry gelato, a berry tarte from Shamane's Bakery, or a Loralyn shortbread raspberry cookie bar from Spruce Confections.
Events to Attend
In March and April, several favorite local events happen throughout town. For planning purposes, it's helpful to know that the University of Colorado Boulder and Boulder Valley School District spring breaks are typically the third full week of March.
Boulder International Film Festival
Early March
Films and filmmakers from around the world come to Boulder for a four-day celebration of the art of cinema.
Boulder Jewish Film Festival
Mid-March
This intimate film festival explores the human experience through film and provides audiences with insight into the Jewish experience.
Boulder Arts Week
Late March-early April
This annual citywide celebration of arts presents an innovative lineup of dance, theater, performing arts, gallery installations, talks, workshops and more for 
Tulip Fairy & Elf Festival
Early April
Downtown Boulder's annual awakening of the tulips, where little ones dress up like fairies and elves. 
Conference on World Affairs at the University of Colorado
Early April
One hundred experts on a huge variety of topics are brought in from around the world to participate in 200 panels, discussions, plenaries, concerts and events — all free and open to the public. 
Taste of Pearl
Mid April
Explore Boulder's culinary arts scene and celebrate Colorado's distinctive wines while strolling Downtown Boulder's vibrant galleries and shops.
BolderBoulder 10k Road Race
Memorial Day
One of the largest and most highly acclaimed 10Ks in the world, with runners, joggers, walkers and spectators of all ages — many in costume — and a bash at the finish line in Folsom Field stadium.