10 Places to Hang Out with Boulder Artists
Get inspired by the creative company at these artsy Boulder hangouts.
1. For Coffee, Music and Conversation
On West Pearl Street, Laughing Goat is always alive with cool cats meeting to talk shop and sip espresso, and they feature local live music every night of the week. 
2. For Inspiration
Inspiration is all around in Boulder, where nature is almost always just minutes — or steps — away. Head to the Chautauqua Trailhead, muse for many painters because of its view of the iconic Flatirons.
3. For Live Tunes
The art deco exterior of the historic Boulder Theater is as inspiring as the acts that take the stage — from soft-spoken folk musicians to full-on rock-n-roll acts, this live venue teems with artistic fervor several nights a week.
4. For Creative Gadgets
The Apple Store is undeniably a key source of technological must-haves for local designers, artists and creative coders. Stop in to chat with experts, and enjoy the priceless view from the outdoor promenade at Twenty Ninth Street shopping mall.
5. For Stellar Supplies
You never know what you might find at Art Parts Creative Reuse Center, where you'll find a fascinating variety of new and gently used art, craft, and creative materials from local industries and individuals. In this unique second-hand art supply store, you'll be among artists browsing for just the right glass bead or finding, home-decor nuts picking up frames and fabrics, and families just browsing for artistic inspiration.
6. For Collaboration
Madelife is a local arts incubator with an innovative space just off Pearl Street. The 6000-square-foot store, gallery, black-box theater, sound studio and workspace is the ultimate in local collaboration and arts support.
7. For Local Gifts and Sips
R Gallery and Art Bar is filled with original paintings, jewelry, woodwork, photography, sculptures, prints, cards as well as rotating fine art exhibitions — all featuring local artists. After browsing you can step into their adjacent Art Bar to grab a cocktail, glass of wine or beer. You might even catch an artist talk if you pop in on a Saturday evening.
8. For Surprises
While North Boulder is a burgeoning residential and dining district, you might not suspect, at first glance, that it's an arts hub, too. That's why you should come experience NoBo Art District First Fridays, when the district hosts an art walk and opens its doors for visitors to see inside studios and galleries.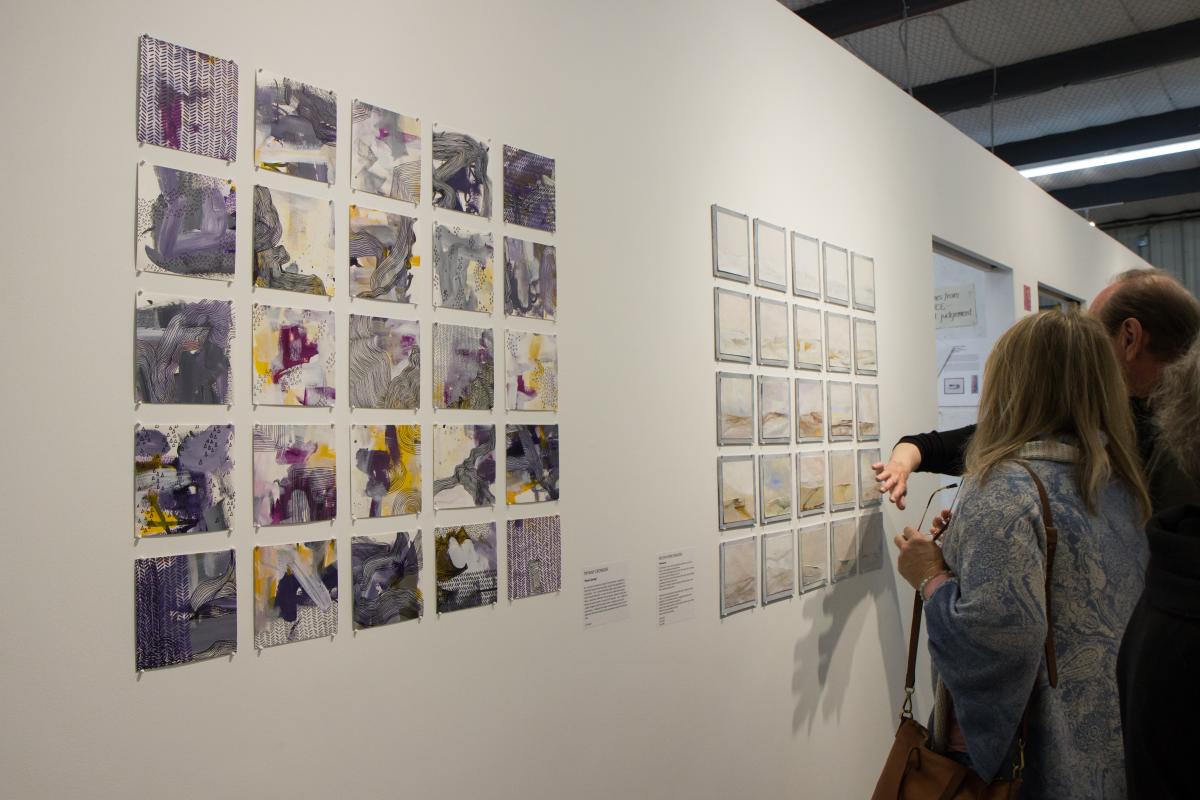 9. For Beautiful Beads
Just gazing in the sun-drenched windows of Nomad Beads is dazzling sight. Strands and strands of colorful beads catch the light, and inside you'll find an unparalleled selection of findings, charms and supplies.
10. For Perfect Papers
While the front of Two Hands Paperie is devoted to beautifully packaged notecards and journals, the back room is where artists go for the finest bookbinding, paper-making and paper arts supplies.