Hands-On Classes and Workshops in Boulder
Are you a vacationer who can't wait to jump in to experience life like a local? Does the thought of hopping on a tour bus bore you to tears? Then a do-it-yourself class might be a great addition to your Boulder vacation plans. Whether you enjoy eating what you create, want to be one with nature or you're artsy or outdoorsy, these are some great options for hands-on experiences when you visit Boulder. Be sure to plan ahead, because many classes are capped to provide a personalized experience and class slots can fill up fast. 
Sticky Fingers and Pleasing Palates
Most people want a vacation that includes staying out of the kitchen, but when everything is taken care of, including the dishes, we say, "Where can we sign up?" The culinary hub at the Food Lab (pictured below) welcomes all levels of chefs (everyone from those who don't know how to boil rice all the way up to culinary connoisseurs) to their hands-on three-hour classes in a chic spot on Pearl Street. Sur La Table's class list serves up recipes and techniques such as Italian cooking secrets, how to create amazing confections and even how to wield a kitchen knife for maximum efficiency.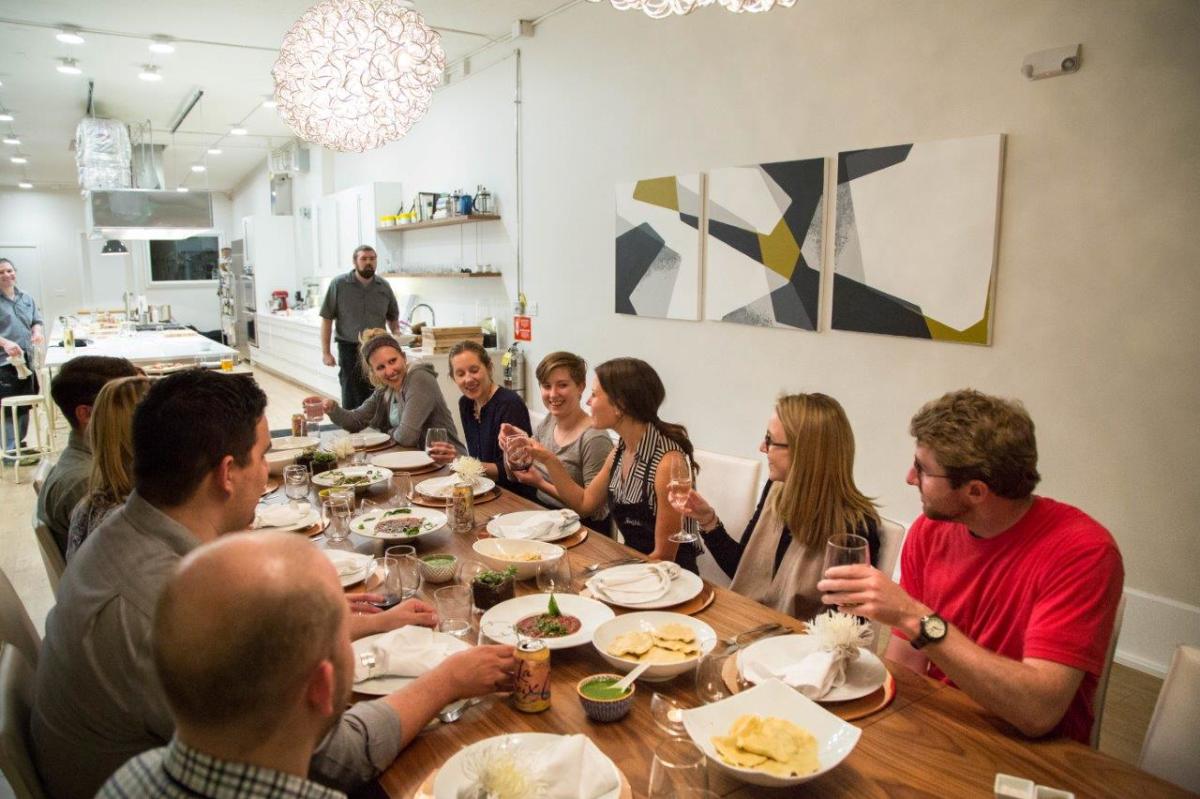 Chocolate and coffee? Yes, please! Piece, Love & Chocolate feeds your love of all things chocolate and helps you learn the nuances of baking and making pastries with it. Classes include how to make truffles, chocolate eclairs, sauces and more. Before or after your class perk up with a classic espresso drink or indulge in European hot sipping chocolate, a "Molten Jolt" of bittersweet chocolate melted into a shot of espresso or other decadent (and caffeinated) treats.
Back to Nature
At the organic farmstead Three Leaf Farm (pictured below), you will walk along the fruit trees, gardens, herbs and chickens that supply the Martinelli family's six Boulder-area restaurants. Sign up for their herbalist classes or workshops on how to make jam, bone broth, fermented foods and more. Over at Growing Gardens, a non-profit organization that builds community through urban agriculture, budding (and buzzing) beekeepers learn all they need for an entire season of beekeeping. Don't miss Growing Gardens' goat dairy, which offers private tours.
There's no question that Boulder is an outdoorsy town, so it follows there are countless options for adventure lessons, clinics and classes. Learn rock climbing, kayaking, fly fishing, mountain biking and more, through outfitters available in our Outdoor Recreation section.
Artsy Crafters and Makers
Free from the stressors of your daily life, your creative muse might get into full swing when you're in Boulder. Consider a creative retreat with The Makerie, where you will craft something super stylish, or sign up for a paper arts class at Two Hands Paperie and you could take home a painting or visual journal as a memento from your trip.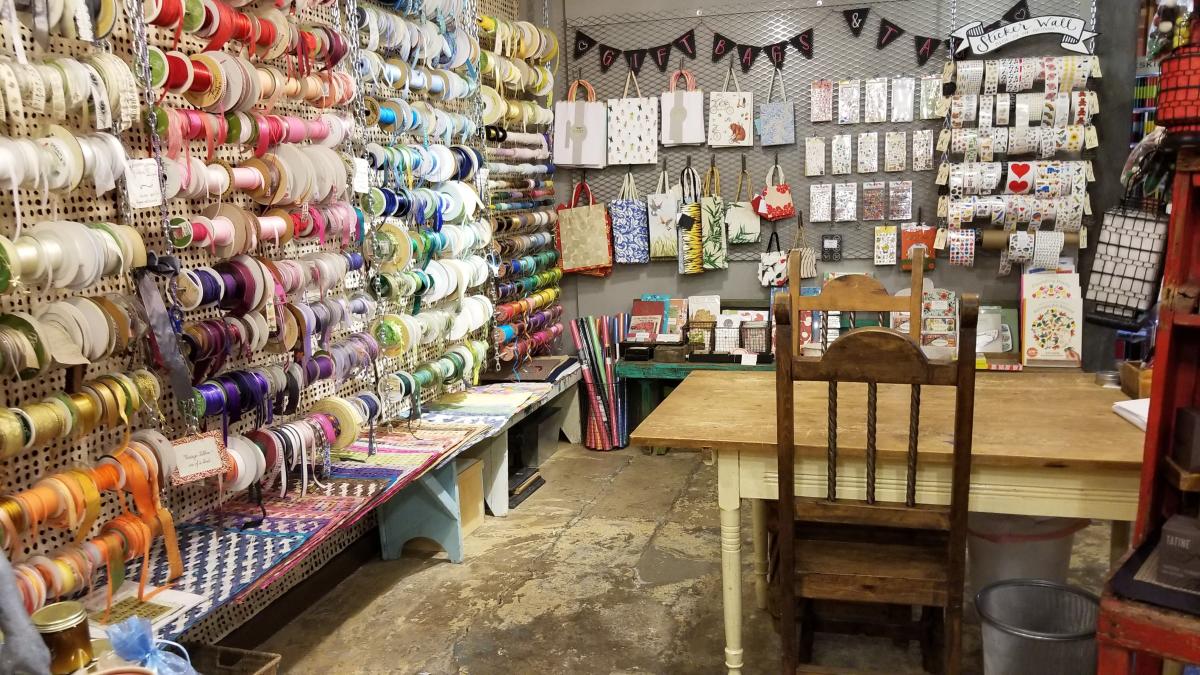 At Nomad Beads you'll be given all the materials and instruction you need to make necklaces, bracelets, earrings and more from their dazzling stock of beads and findings.
Pop into Bohemia (pictured below) for a variety of adult art classes, like hand-building pottery and crafting gratitude flags from found fabrics. Another creative way to spend an afternoon in Boulder is at the Color Me Mine paint-it-yourself ceramic studio. They are open for walk-ins daily (you might want to call or double-check their website for updates), and shipping is available if you must leave town before your creation is done curing. 
How about a one-of-a-kind perfume to commemorate your trip? It can happen at DSH Perfumes' scent design studio, which invites you to select one to three scents to be mixed into a product: Eau de Toilette, Eau de Parfum spray, pure oil essence, organic body lotion, body wash or bath-body-massage oil. And you get to name your own creation. (Is that Eau de Flatirons you're wearing?)
Boulder Public Library's Maker Space, otherwise known as BLDG 61, is an all-ages public workshop that is dedicated to hands-only learning and making. Along with a 3D printer and other toys, this space offers a variety of classes and workshops year-round. 
No matter what hands-on Boulder class you decide on, you will head home with new experiences, knowledge and memories that will last a lifetime.