How to Get to Boulder, Colorado
Boulder is a 45-minute drive from Denver International Airport — only 15 minutes longer than the drive from downtown Denver — along an easy stretch of Highway 36.
As your meeting attendees make their way into Boulder, cresting the hill known as Davidson Mesa and looking down into the Boulder Valley, you may hear a few gasps. It's a breathtaking view of the city spread out before you, cradled by the red sandstone and pine-dotted foothills and with glimpses of the white-capped Rocky Mountains beyond.
With a little planning, the pleasure of arriving to Boulder can be easily continued as you transport your group around this well-laid-out city. Below are some tips for arriving to Boulder and getting around once you're here.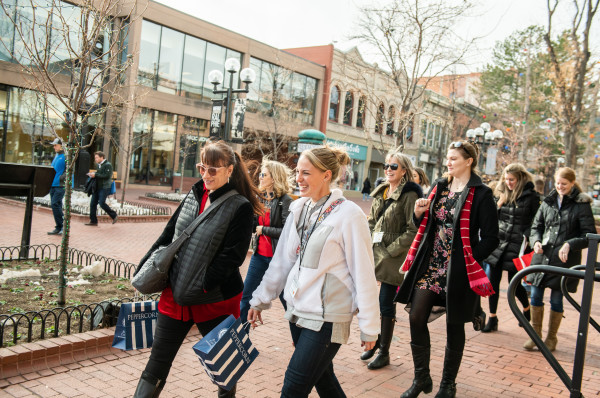 Let us connect you to the right venues, conference hotels and service providers to make your event shine!

Contact Us

Angela "Fig" Wirkler, CMP

Director of Group Sales

Lindsey Rohrbaugh

Group Sales Manager

Natalie Cutter

Group Sales Manager