Boulder Golf
Yes, you can get your golf on in Boulder! While we're perhaps better known for our hiking and biking trails, rock climbing areas, kayaking runs, and other mountain-y sports, Boulder has a beautiful golf course you can spend some time on during your vacation. 
In addition, Boulder has a passionate and world-renowned disc golf community, making it a fun and scenic place to try this highly addictive sport. We've included information about where to play below. And if you're just looking for a fun, low-key game of putt-putt, we've got you covered for that, too.
This well-kept, 18-hole municipal golf course is a low-pressure place to spend an afternoon outside, soaking up gorgeous mountain views. It's been around since 1938, serving Boulder's golfers with its mostly gentle terrain, though a few doglegs and longer holes keep even advanced players interested. A number of lakes, streams, and towering trees create a pretty spot to take a few swings — and to challenge yourself along the way.
 
Amenities
9-hole or 18-hole pricing
Electric carts, hand carts, and rental clubs on site
On-site dining and beverage cart service
Practice driving range, chipping areas and putting greens

Golf Lessons
The Flatirons Golf Course offers private 30- and 60-minute lessons for adults and junior players. Learn more here.
Snacks On-Site
In the pro shop you can find sandwiches, wraps and hot dogs as well as various snacks and non-alcoholic beverages.
Mini Golf in Boulder
Gateway Park Fun Center is a good old-fashioned putt-putt course and arcade with opportunities for golfers with their mini-golf course and driving range. The kids can ride go-karts and play pinball while the grownups hit the driving range!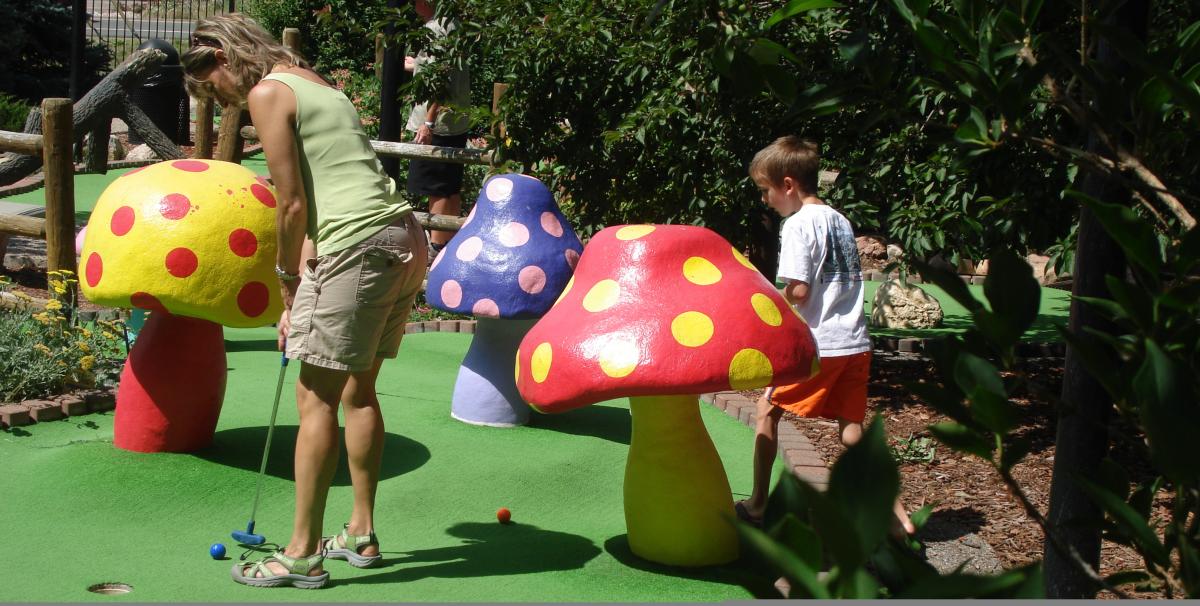 Disc Golf Courses
If you love to golf on vacation, you might also love disc golf. If we're being honest, Boulder is probably better known for its excellent disc golf courses and thriving community. Come try it!