Father's Day Weekend in Boulder
Looking for ways to celebrate the dad in your life? Come to Boulder, where you'll have trails to hike, great food to taste and fun events to attend together. Here are a few ideas for the weekend of June 19-20, 2021 in Boulder.
Father's Day Hiking
Take Dad on a refreshing hike in Boulder's foothills — or send him out for some time alone on the trails. Here are several options. 

An Evening with The Good Kind at Boulder Theater
Saturday, June 19, 2021, 8pm
Gather the family (tickets are sold in tables of four or eight) and head to Boulder Theater for an energetic local group that plays originals and covers from bands like The Beatles, The Rolling Stones, Talking Heads and more.
Boulder Creek Festival – Summer Sundays Marketplace
Sunday, June 20, 2021, 10am-4pm
Walk along Boulder Creek from 9th to 14th St. between Canyon Blvd. and Arapahoe Ave. to shop handcrafted goods, listen to live music and enjoy local tasty fare.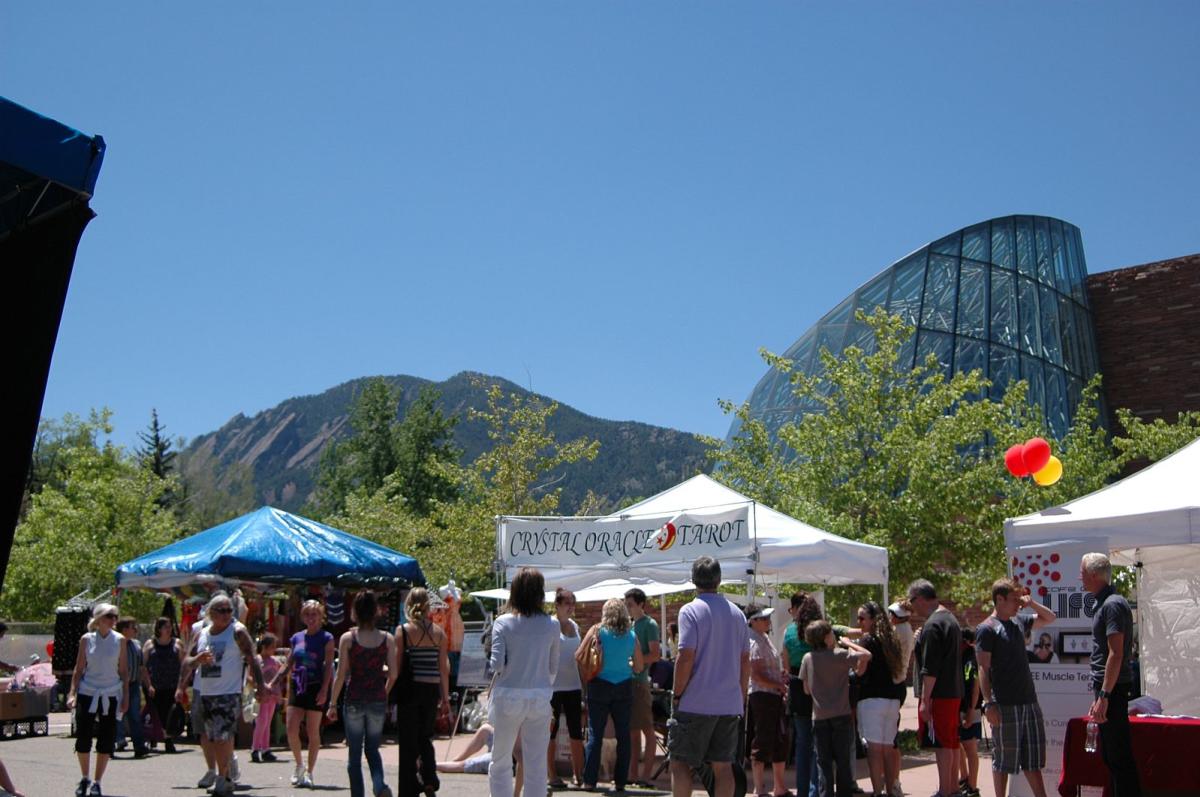 Father's Day Brunch Cooking Class at Food Lab
Sunday, June 20, 2021, 10am
Calling all foodie fathers! Celebrate the day with this fun and modern brunch class at Food Lab, where you'll learn how to make vanilla maple syrup, potato waffles with prosciutto and a perfectly poached egg, and other delicious dishes.
'Forever Plaid' at BDT Stage
Sunday, June 20, 2021, 12pm
Enjoy an entree, dessert and drinks at BDT Stage while laughing along with this much-loved musical featuring nostalgic pop hits from the '50s.
George Nelson and the Band at Frank's Chop House
Sunday, June 20, 2021, 4-8pm
Treat Dad to a soulful night out with steak, seafood, and cocktails at Frank's Chop House while being serenaded by George Nelson, who's performed with and opened for the likes of Ray Charles and Les McCann.
Boulder Farmers Market
Saturday, June 19, 2020, 8am-2pm
Named one of the 10 Best Farmers Markets in the U.S. by USA Today, the Boulder Farmers Market is a fun place to start a Saturday. Established in 1986 by a handful of local farmers looking to sell farm-fresh produce directly to the public, the market is now the largest in Colorado. It is a growers-only market, and shoppers can enjoy seasonal produce, eggs, cheeses, meats, herbs, flowers, wines and gourmet food products. Plus, the market enjoys a lovely setting next to shady Central Park and the Boulder Creek, at the doorstep of the Boulder Dushanbe Teahouse.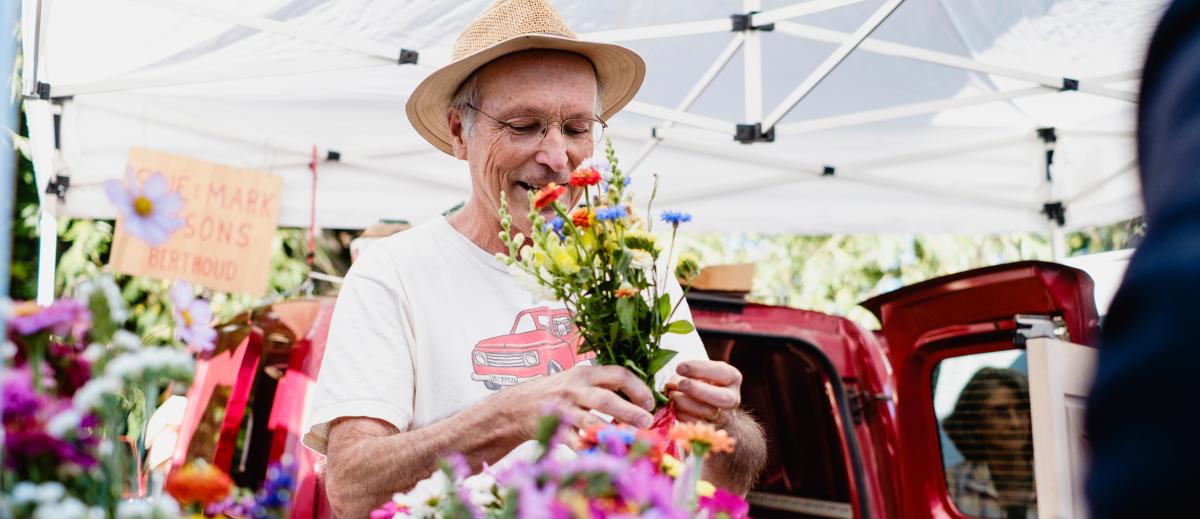 Brunch and Lunch for Dads
Treat dad to a special brunch or lunch at a Boulder restaurant on Father's Day. We recommend you call ahead for a reservation. 
Ado's Kitchen & Bar
Relaxed international bites with $5 Bloody Marys and mimosas.
Avanti F & B Boulder
Modern food hall with global cuisine.
Boulder Dushanbe Teahouse
Colorful and ornate hand-built teahouse serving global fare.
The Buff Restaurant
Popular all-American brunch spot with vegan options.
Chautauqua Dining Hall
Fresh bistro in a historic building near the Flatirons.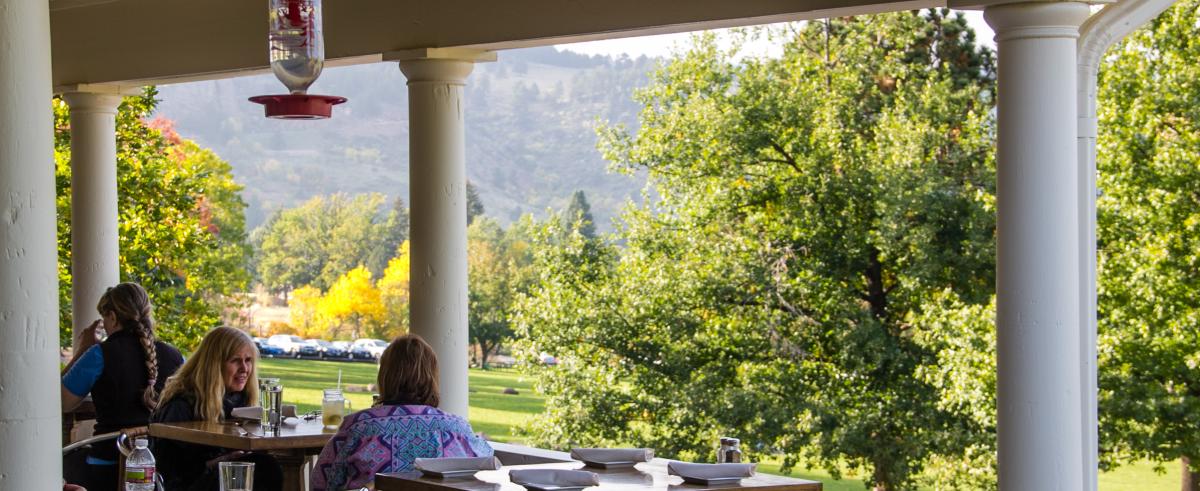 The Corner Bar
Quick bites and cocktails inside Hotel Boulderado.
Foolish Craig's Cafe
Crêpes and casual fare, featured on Diners, Drive-Ins, and Dives.
Le French Café
Authentic French pastries, breads, coffees, and more.
Gunbarrel Brewing Company
Craft brews in a lively beer garden with games and food trucks.
Leaf
Vegetarian, farm-to-table cuisine and breakfast cocktails.
Lucile's Creole Cafe
Cajun and Creole favorites for breakfast and brunch.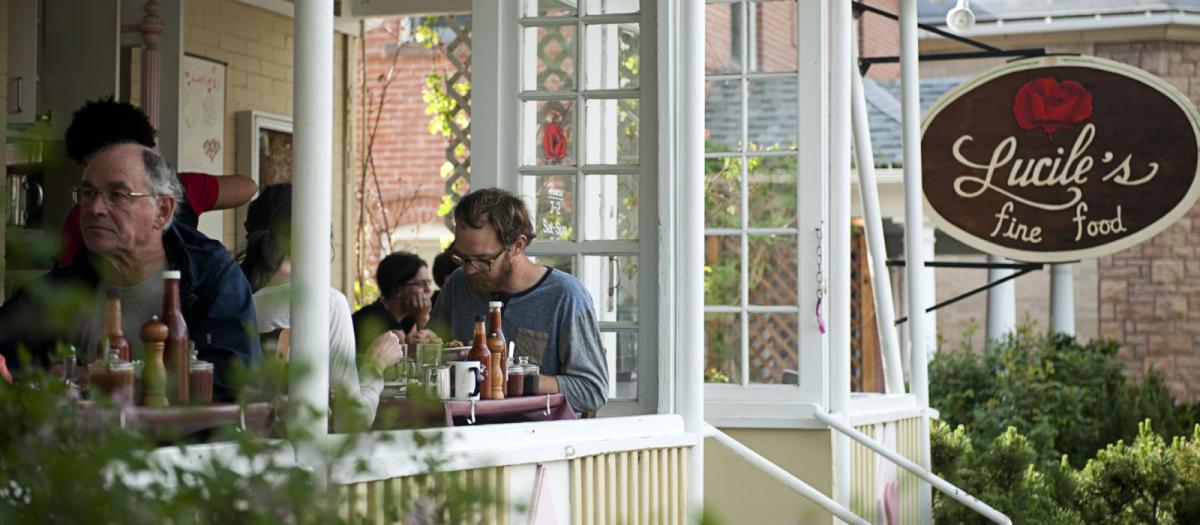 The Post Chicken & Beer
Fried chicken, comfort food and a rotating beer selection.
River and Woods
Comfort food in a charming cottage with a backyard.
Snooze, an A.M. Eatery
Vibrant, hip brunch spot on the Pearl Street Mall.
South Side Walnut Cafe
Hearty brunch and lunch with a family vibe.
Southern Sun Pub & Brewery
Large patio with tasty brews and kids menus.
Spruce Farm & Fish
Classy brunch in Hotel Boulderado with local and organic eats.
Village Coffee Shop
Family-owned diner with large portions and famous pancakes.