Father's Day Weekend in Boulder
Looking for ways to celebrate the dad in your life? Come to Boulder, where you'll have trails to hike, great food to taste and fun events to attend together. Here are a few ideas for the weekend of June 17-18, 2023 in Boulder. Check back soon; events will be added as they are announced.
Events on Father's Day Weekend
12th Annual 1940s WWII Era Ball
Saturday, June 17, 2023, 4pm
Dad will love stepping back in time for a magical night out in the '40s at the Boulder Airport. Activities include swing dancing, tours of WWII planes, air shows, a drive-in movie, dance contests and more, all against a scenic backdrop with movie-set lights and props.
Colorado Shakespeare Festival
Saturday, June 17 and Sunday, June 18, 2023
Much Ado About Nothing will be performed in the historic Mary Rippon Outdoor Theatre and in the indoor University Theatre on the University of Colorado's campus over Father's Day Weekend.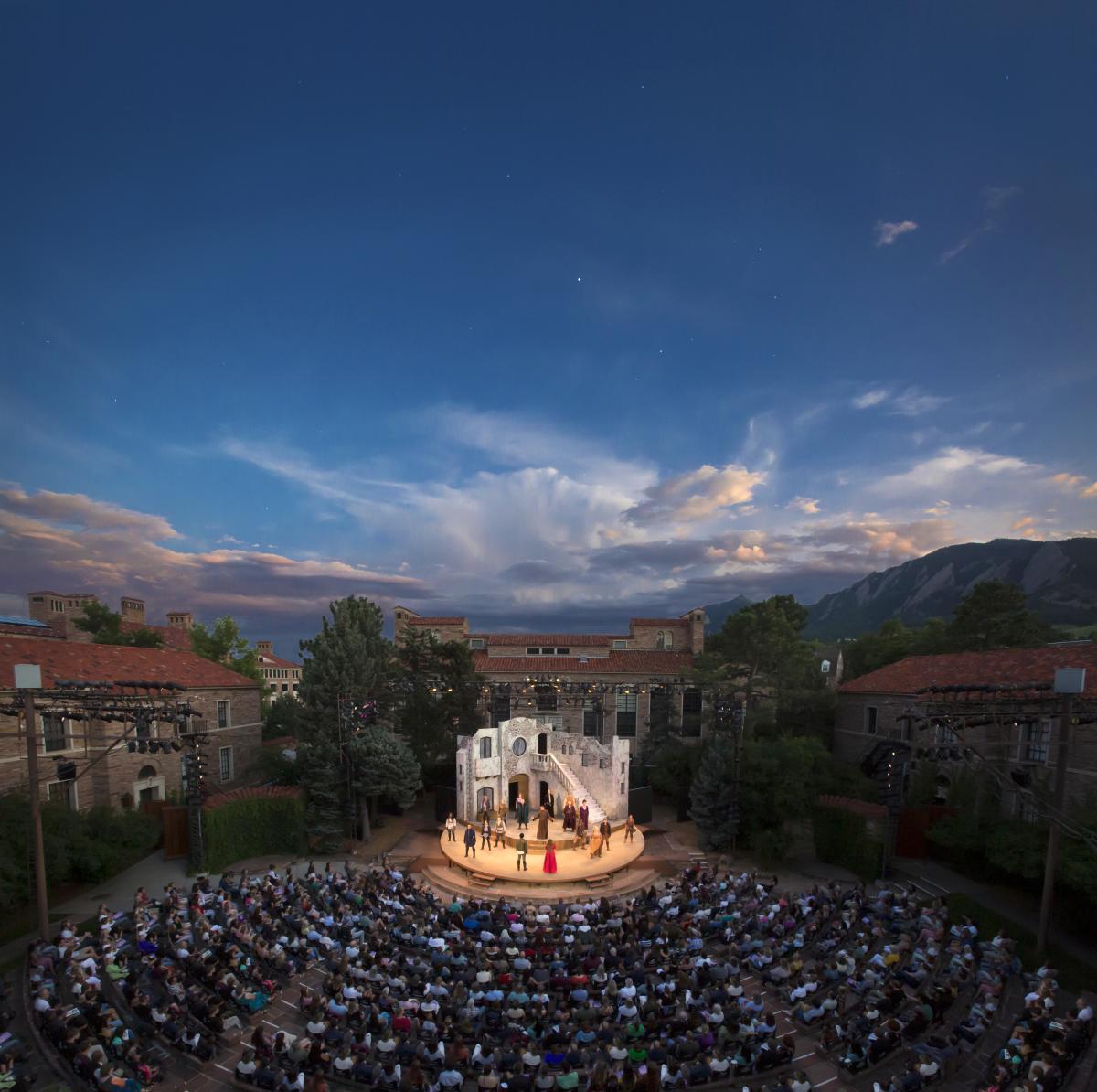 The Cultural Caravan's June Festival
Saturday, June 17 and Sunday, June 18, 2023
The final two days of this community festival feature local artists, culminating in a grand finale at 3pm at Canyon Theater in Boulder Public Library.
The Sound of Music at BDT Stage
Saturday, June 17 and Sunday, June 18, 2023
Enjoy an entree, dessert and drinks at BDT Stage while taking in a performance of this Broadway classic.
eTown Presents: Black Opry Revue
Sunday, June 18, 2023, 7pm
Black Opry is a home for Black artists and Black fans of country, blues, folk, and Americana music. Discover, support and enjoy the Black artists that make magic in this space.
Father's Day Cookout at the School of Culinary Arts
Sunday, June 18, 2023, 10:45am-2pm
Bring your loved one into Auguste Escoffier School of Culinary Arts on Father's Day to prepare a delicious cook-out meal with Chef Dallas. Discover grilling techniques for an easy and delicious BBQ chicken and potato salad that's sure to wow.
Colorado Glass Works Father's Day Workshop
Sunday, June 18, 2023, 11:30am
Celebrate Dad with a fun mountain-themed stained-glass workshop. All tools and materials for two will be provided in this 1.5-hour class. Register online.
Father's Day Brunch Class at Food Lab
Sunday, June 18, 2023, 10am-1pm
Cook up a fresh and modern brunch at Food Lab's Father's Day Brunch workshop. You'll learn how to make potato waffles, vanilla maple syrup and a perfect poached egg (among two other dishes). Don't forget the best part — eating your creations!
Anya Hinkle featuring Billy Cardine
Sunday, June 18, 2023, 4pm
Celebrate Father's Day at Roots Music Project in Boulder with folk and bluegrass artist Anya Hinkle, featuring Billy Cardine and special guests. 
Woodburned Father's Day Keychain Class
Sunday, June 18, 2023, 2pm
Here's a great idea for little ones who might want to get crafty in their gift-giving on Father's Day. Michael's is offering a free wood-burned keychain workshop from 2-4pm at their location on 30th Street.
Boulder Comedy Show
Sunday, June 18, 2023, 7pm
For the dads who appreciate a good laugh, head to Rayback Collective to witness some of today's best working comics. The Boulder Comedy Show's headliners have been seen on Netflix, Comedy Central, HBO, Showtime, MTV and pretty much everything in between.
Boulder Farmers Market
Saturday, June 17, 2023, 8am-2pm
The Boulder Farmers Market is a fun place to start a Saturday. Established in 1986 by a handful of local farmers looking to sell farm-fresh produce directly to the public, the market is now the largest in Colorado. It is a growers-only market, and shoppers can enjoy seasonal produce, eggs, cheeses, meats, herbs, flowers, wines and gourmet food products. Plus, the market enjoys a lovely setting next to shady Central Park and Boulder Creek, at the doorstep of the Boulder Dushanbe Teahouse.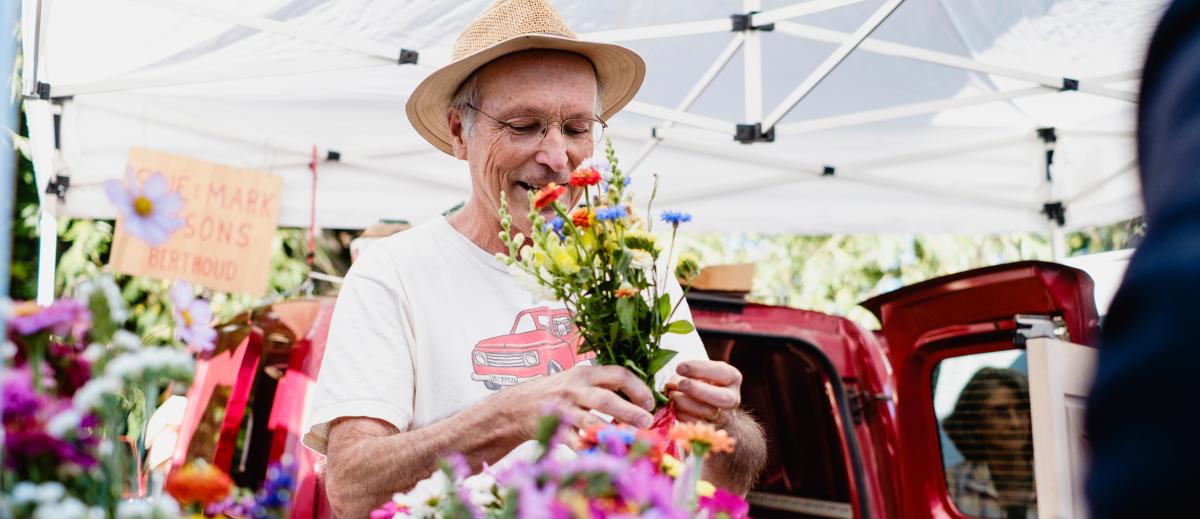 Brunch and Lunch for Dads
Treat dad to a special brunch or lunch at a Boulder restaurant on Father's Day. We recommend you call ahead for a reservation. 
Ado's Kitchen & Bar
Relaxed international bites with $5 Bloody Marys and mimosas.
Avanti F & B Boulder
Modern food hall with global cuisine.
Boulder Dushanbe Teahouse
Colorful and ornate hand-built teahouse serving global fare.
The Buff Restaurant
Popular all-American brunch spot with vegan options.
Chautauqua Dining Hall
Fresh bistro in a historic building near the Flatirons.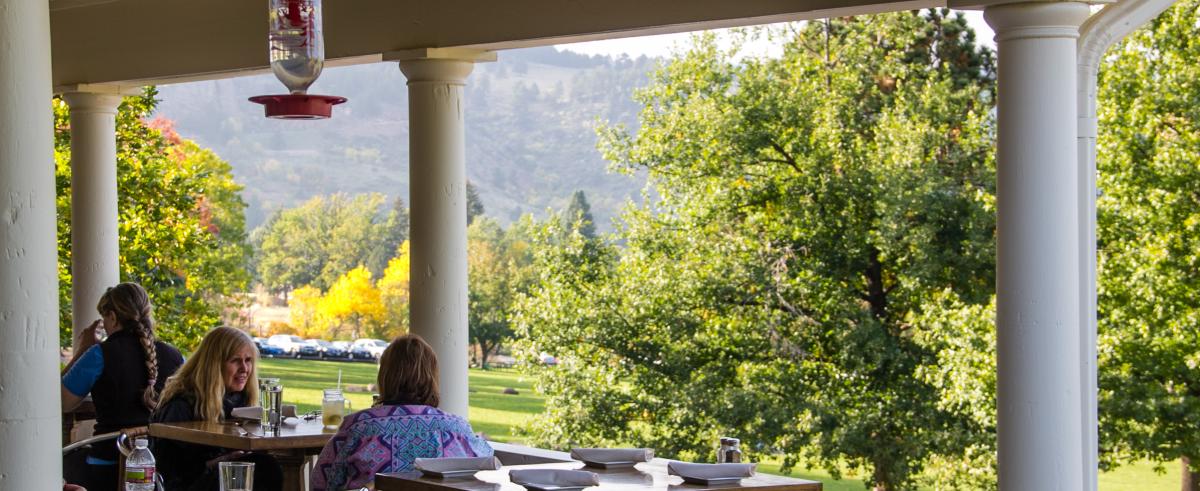 The Corner Bar
Quick bites and cocktails inside Hotel Boulderado.
Foolish Craig's Cafe
Crêpes and casual fare, featured on Diners, Drive-Ins, and Dives.
Le French Café
Authentic French pastries, breads, coffees, and more.
Leaf
Vegetarian, farm-to-table cuisine and breakfast cocktails.
Lucile's Creole Cafe
Cajun and Creole favorites for breakfast and brunch.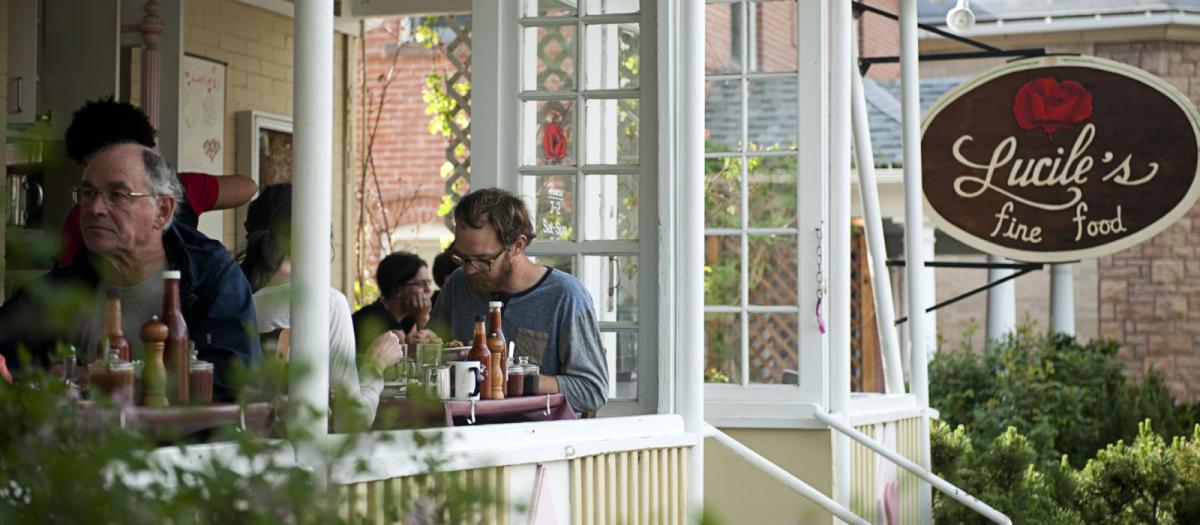 The Post Chicken & Beer
Fried chicken, comfort food and a rotating beer selection.
River and Woods
Comfort food in a charming cottage with a backyard.
Snooze, an A.M. Eatery
Vibrant, hip brunch spot on the Pearl Street Mall.
South Side Walnut Cafe
Hearty brunch and lunch with a family vibe.
Southern Sun Pub & Brewery
Large patio with tasty brews and kids menus.
Spruce Farm & Fish
Classy brunch in Hotel Boulderado with local and organic eats.
Village Coffee Shop
Family-owned diner with large portions and famous pancakes.
Father's Day Hiking
Take Dad on a refreshing hike in Boulder's foothills — or send him out for some time alone on the trails. Here are several options.