9 Secrets About Boulder, Colorado
Think you know everything about Boulder? Test your insider knowledge and discover a few hidden gems.
1. An old plumbing supply store is the coolest hangout in Boulder.
Wildly popular with locals but still relatively undiscovered by visitors (thanks to its slightly off-the-beaten-path location), the Rayback Collective is Boulder's first food truck park. The reclaimed Rayback Plumbing building provides year-round indoor seating in a funky, industrial-feeling space. Outdoor seating is always available, too, as are gourmet bites from a roundup of favorite food trucks and 30 or so beers, cider and wines from the bar.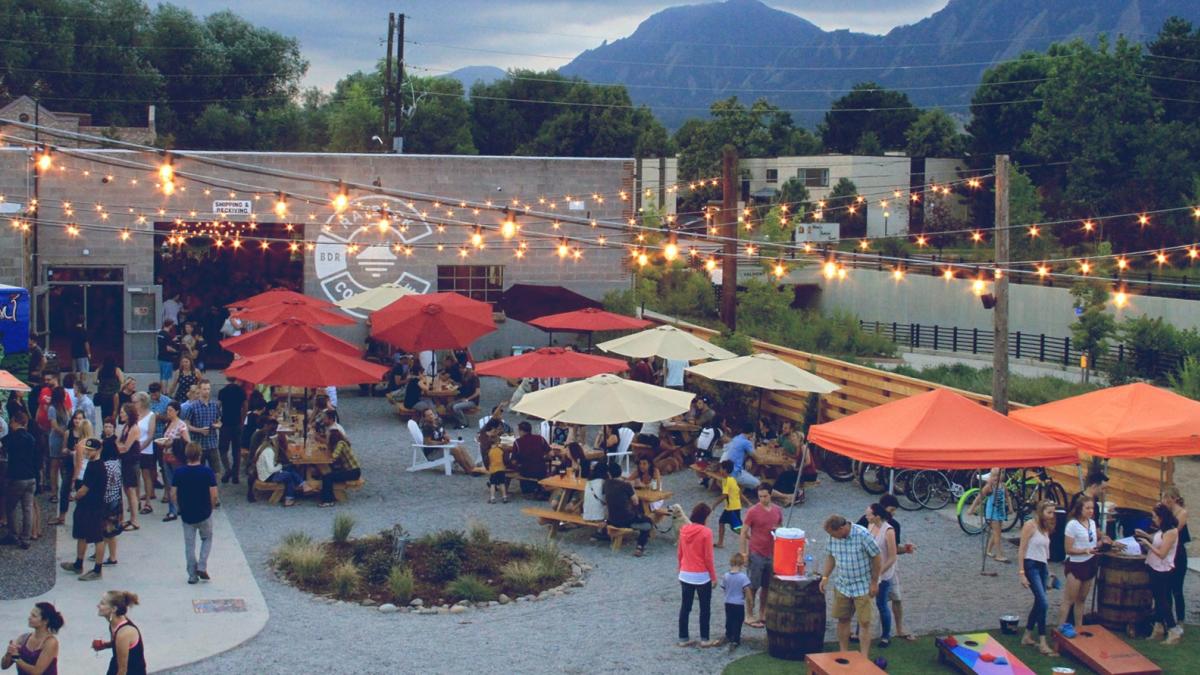 2. Love notes are hidden in plain sight.
One of the sweetest places in town is Piece, Love & Chocolate, a local chocolatier that is packed wall-to-wall with handmade truffles, cakes, candies and sipping chocolate. Pick out a few melty bites and grab a seat at the shop's only booth. Now look at the brick wall right next to you and you'll see tiny, folded-up notes tucked into crevices. Scribble a wish, thought or love note of your own and add to it. Another local chocolate-maker, Chocolove, prints a love poem on the wrapper of every chocolate bar it produces, too. You'll find Chocolove at just about any grocery store in town.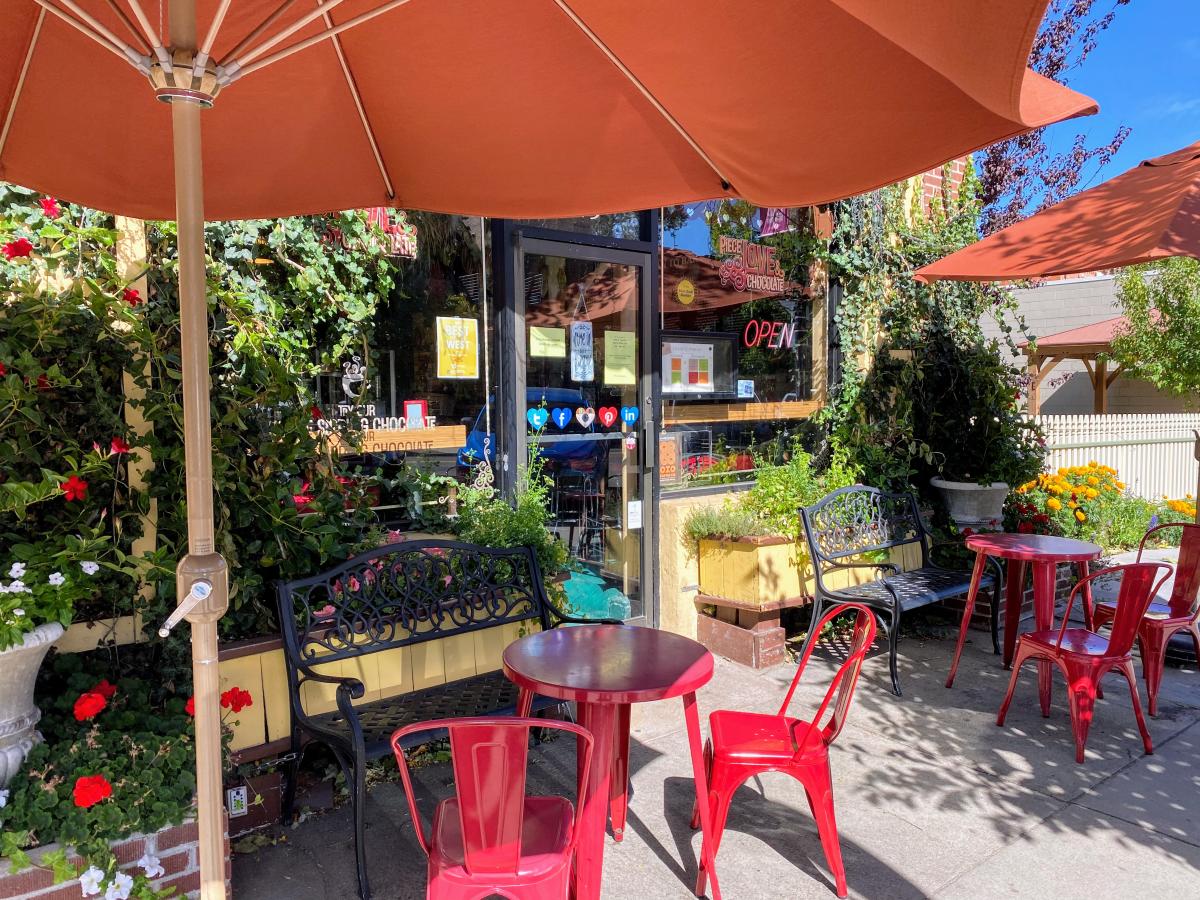 3. We have a mystery artist.
Keep an eye out for inquisitive cats peering out alleyways, old phone booths, and electrical boxes. These friendly felines are the creation of the enigmatic street artist who signs his works, "SMiLE." His paintings also include iconic figures such as Jack Kerouac, Allen Ginsberg, Kurt Cobain, Van Gogh and the Dalai Lama. We're estimating there are a few dozen around town. Here's a hint: if you're getting a latte at Boxcar Coffee, you're getting hotter.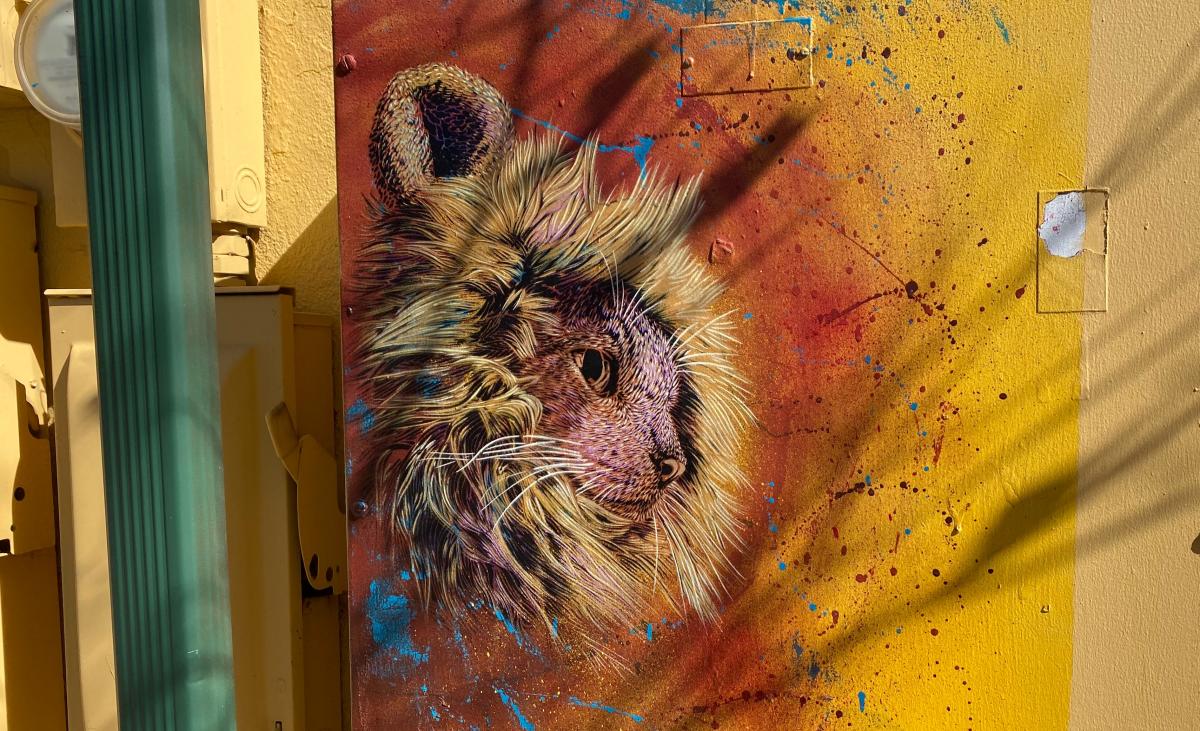 4. Boulder has its own Red Rocks.
About a five-minute walk from downtown Boulder is the trailhead at The Peoples' Crossing (formerly "Settlers Park"). Here, the relatively gentle, short Red Rocks Trail winds up into otherworldly, ochre-colored sandstone outcroppings that mimic those of its much more famous cousin: the legendary Red Rocks Amphitheatre in Morrison, Colorado. While there's no live music in Boulder's Red Rocks (unless you bring your own instrument!), the views are superb and it's an excellent spot to drape yourself over a sun-warmed boulder or enjoy a picnic.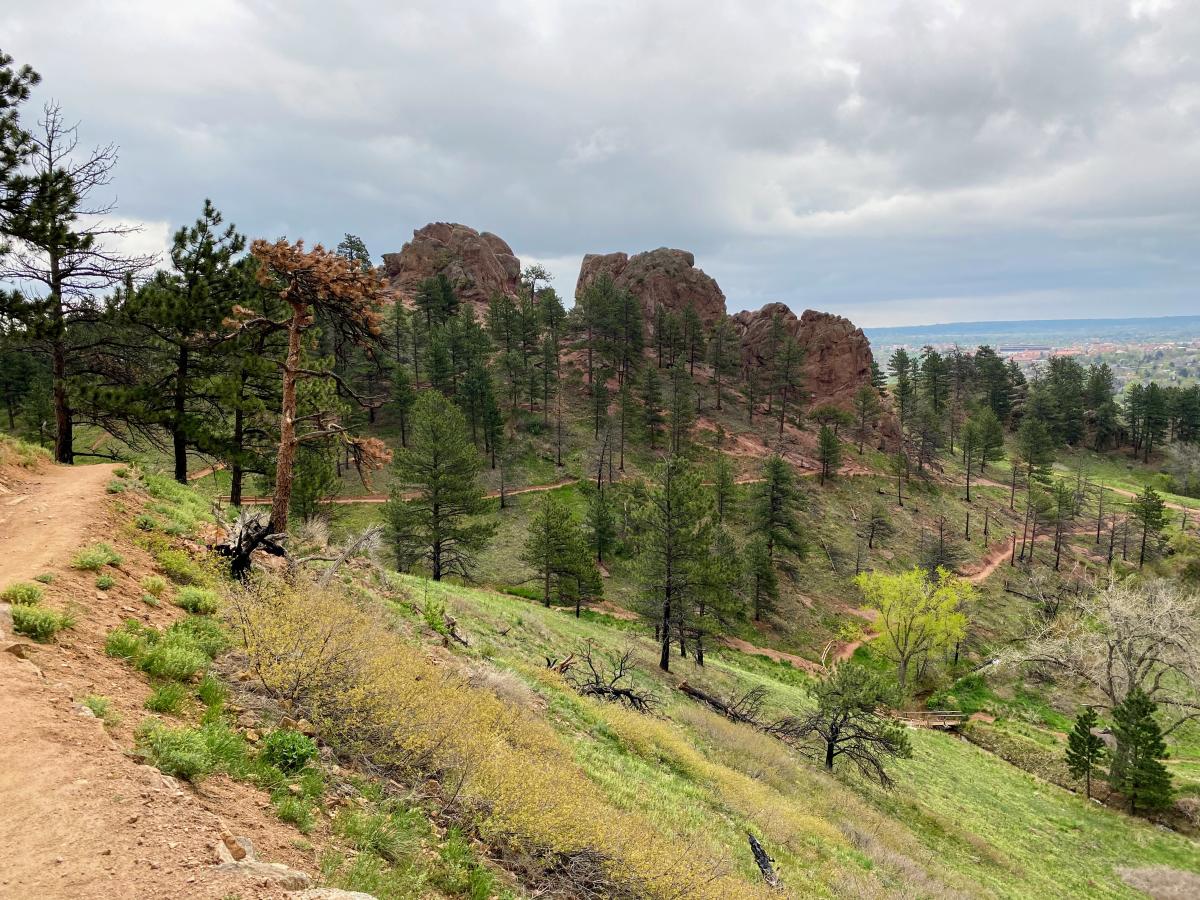 5. Treasure chests are hidden on Pearl Street.
Classic Facets is a longtime favorite on Pearl Street, with gleaming cases of high-end vintage jewelry — much of it rare and priced accordingly. However, if you ask politely, they'll let you paw through a stash of drawers in the back of the shop, plainly labeled "blue bracelets," "green earrings," "pink necklaces," and so on. They contain piles of baubles for a steal.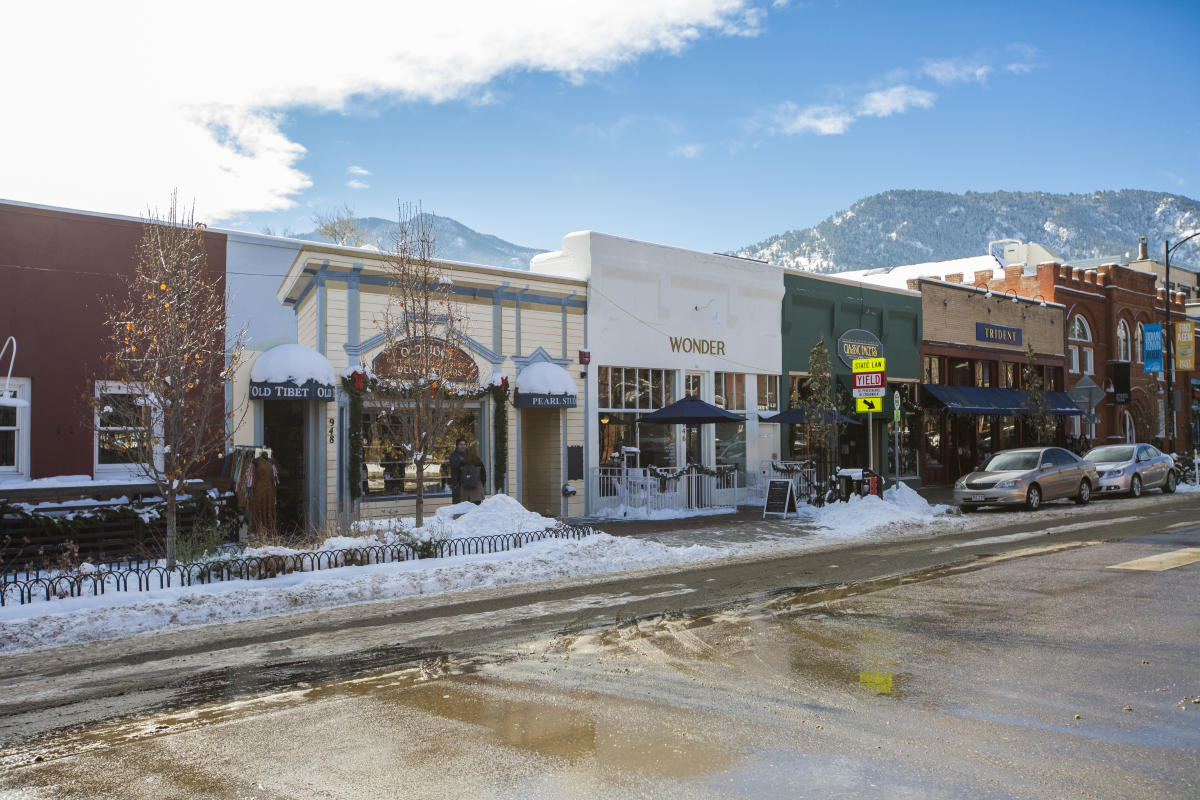 6. Boulder has a bat cave.
And it's guarded by a big, bad, iron bat gate. It's at the end of the Mallory Cave trail, which leaves from the National Center for Atmospheric Research (NCAR) parking lot. The rock cave is gated to protect a rare species of bat from coming into contact with white-nose fungus, which is deadly to bats. In fact, a seasonal buffer around the cave means the final climb to the cave is closed April 1-Oct. 1 each year. The hike is on the steeper side, so prepare for a workout, but the views make it worth it. To the bat cave!
7. Boulder's favorite yak can tell your fortune.
In the lobby of Sherpa Restaurant, a fortune-telling yak awaits the drop of your coin — think the Zoltar arcade machine in the movie "Big" (but instead of a prophet, it's a...yak). Inside the restaurant, you'll find tributes to famous sherpas who've climbed Mt. Everest and a menagerie of Nepalese artifacts. Sherpa's was created by Nepali native Pemba Sherpa as a place for mountain climbers to meet up, plan expeditions and tell adventure stories around the hearty, delicious food. The expansive patio is one of the best in town.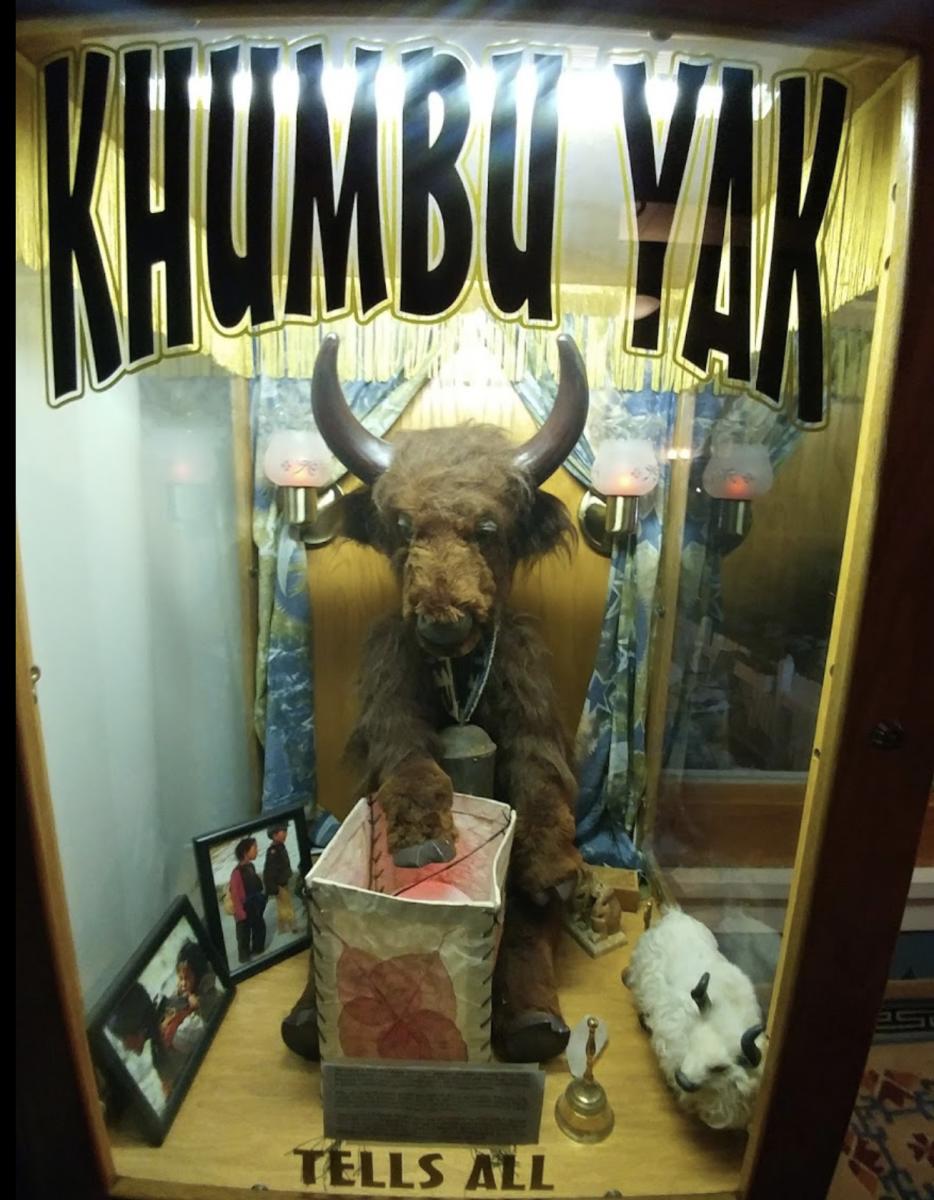 8. You can eat at a restaurant named after a real-life cannibal.
Somebody at the University of Colorado had a wicked sense of humor when they named the main grill in the University Memorial Center the Alferd Packer Restaurant and Grill. Alferd Packer was part of a gold prospecting expedition that headed into the Colorado mountains mid-winter (mistake #1). The party became stranded and Packer later confessed to having survived the ordeal by consuming the flesh of some of his companions. The legend of old Alferd is well known in Colorado and was even made into a musical ("Cannibal! The Musical") by "South Park" co-creator Trey Parker while he was a student at CU. Despite the cafeteria's name, the food is great — but if you're squeamish, maybe visit during "plant-forward Thursdays."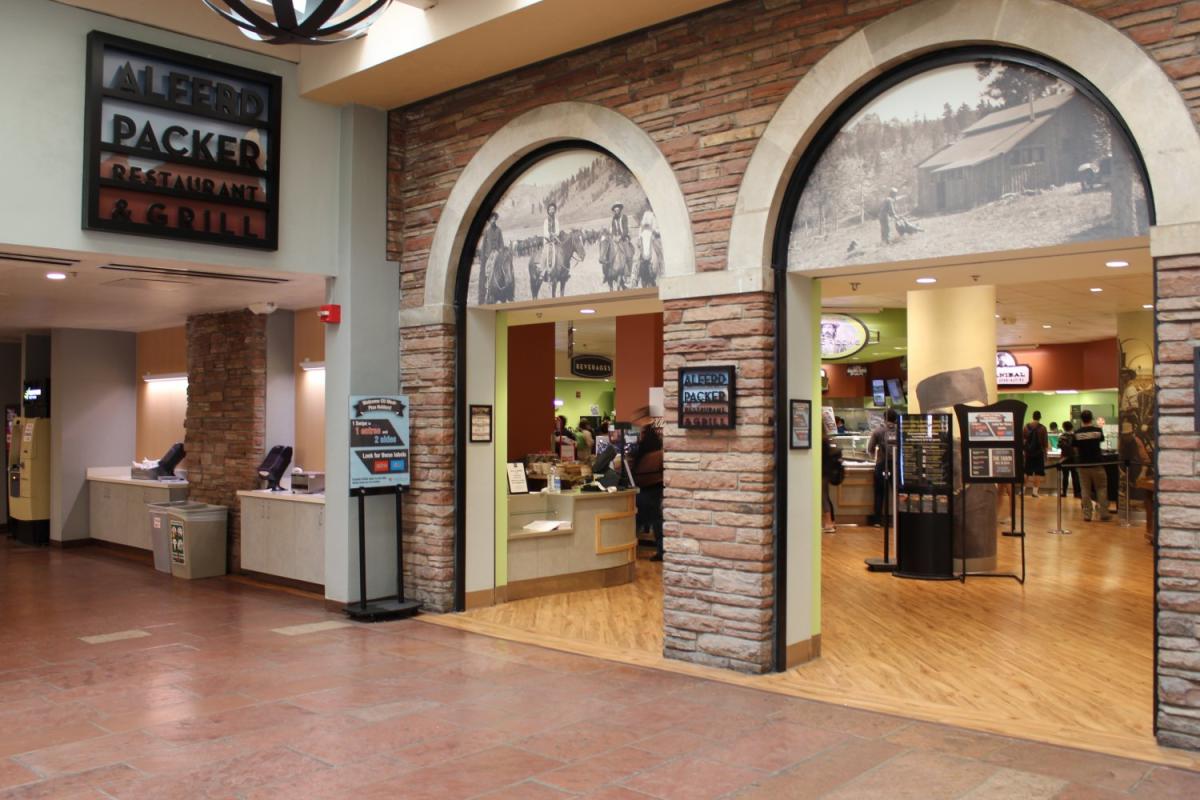 9. Locals have constructed a tiny Stonehenge.
This miniature ode to the mysterious standing stones in England is found on the west side of 9th St. between Aurora and Cascade (in someone's front yard, so please be respectful and do not trespass). You'll be close to the fabulous coffee and eats at Alpine Modern, so be sure to make a stop there. Preferred soundtrack for this outing? Spinal Tap, naturally.