VW Mobile Visitor Buses
Our little orange bus, Delilah, or her purple pal, Moonbeam, would love to make an appearance at your next Boulder meeting, conference or event. Reserve one of the vintage Visit Boulder Buses and we'll cruise one of these cuties on over to your event, stocked with visitor information and equipped with a photo booth.
Visitor Information Booth
Once Delilah or Moonbeam arrive at your meeting or event location, we'll share visitor information with your attendees and their families by providing one hour of on-site service. Our Bus Ambassadors are equipped with print brochures and resources, as well as local insight about activities and locations off the beaten path.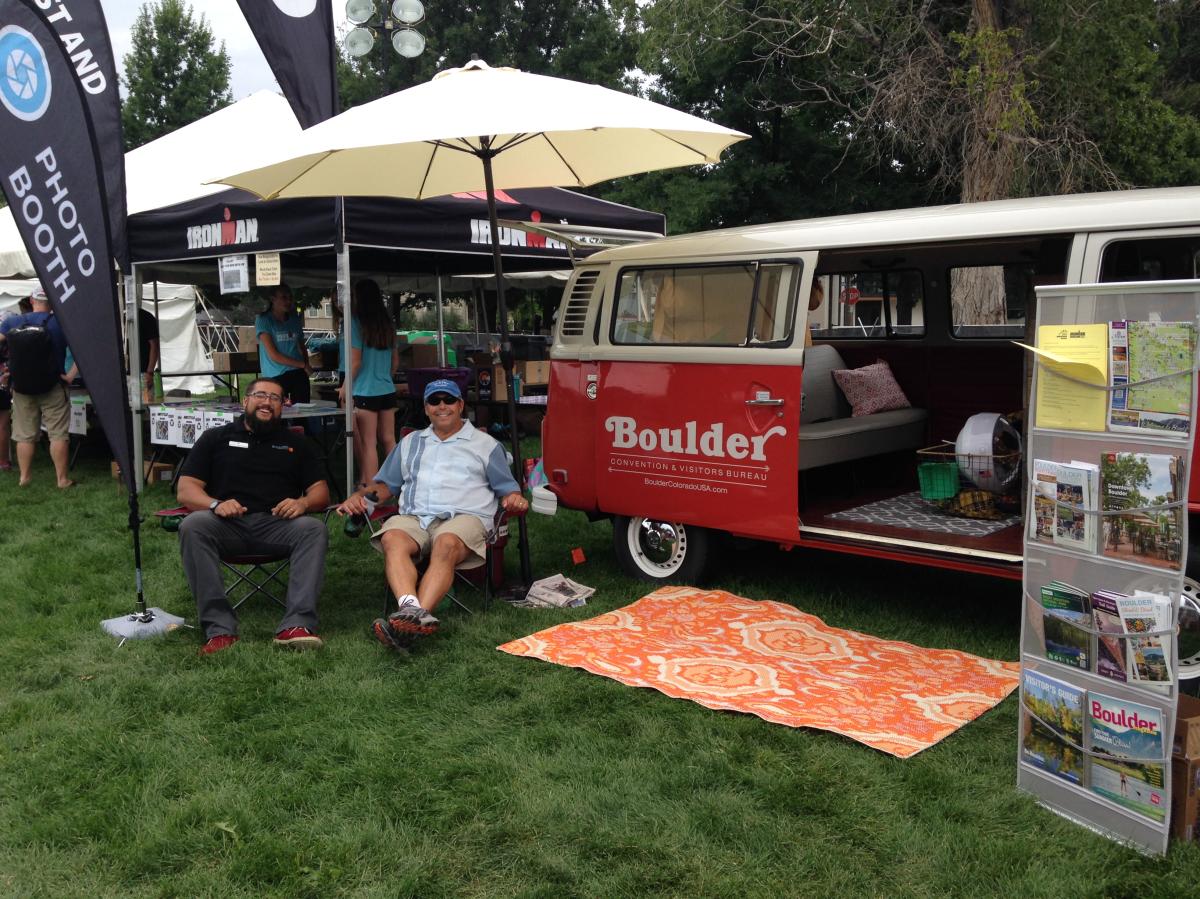 Photo Booth
Delilah is also equipped with an onboard photo booth, complete with props and hats. Memories are made here! We want your guests to have something to remind them of the great time they had in Boulder. You can even brand the photo-strip printout by adding your organization's logo.
How to Reserve Delilah or Moonbeam
Groups are required to submit a request through our Group Sales office at groupsales@bouldercvb.com. Delilah and Moonbeam are busy little buses, so please know their schedules are subject to availability. 

Contact Us

Emiliano Lake-Herrera

Director of Visitor Experience & Community Partnerships