Day Trips from Boulder
Wondering what adventures await just outside Boulder? Fortunately, the city is located right where the mountains meet the plains, making it perfectly positioned for side trips to both mountain and city destinations within a short drive. Cute mountain towns with shopping streets, dramatic alpine landscapes and some of Colorado's top experiences are nearby. Below you'll find some ideas, along with drive times and public transportation options, where feasible.
Accessibility Info

Rocky Mountain National Park has many accessible facilities for visitors, including visitor centers, scenic overlooks, self-guided trails, campgrounds, picnic areas and a backcountry campsite. The Park also offers rugged three-wheeled, all-terrain wheelchairs, which can be reserved at no cost. Learn more about all accessibility options.

Photo credit Sonja Wilkinson
Guided Trips to Rocky Mountain National Park
1626 Wazee St

(720) 583-0654
Operated By: Aspire Tours Disconnect for a few hours in the beautiful Rocky Mountains. Breathe in fresh mountain air and explore low trafficked areas with stunning views. Take your time, sit on a rock and look out into the vast mountain range in solitude. Enjoy driving along…
2344 Pearl Street

(303) 494-1375
Operated By: Front Range Anglers Front Range Anglers is committed to providing you with the best Colorado fly fishing guides and guided fly fishing experience possible. They have assembled one of the most professional and top notch guide teams in Boulder and on the front range…
Drive time: 40 minutes
This iconic music venue is set inside stunning sandstone outcroppings that formed 280 million years ago. Red Rocks Park & Amphitheatre is located inside a park owned by the city of Denver, which means you can come here anytime during open hours to climb the amphitheater steps, hike a network of trails or visit the Colorado Music Hall of Fame. Of course, the ultimate way to experience Red Rocks is at a live concert.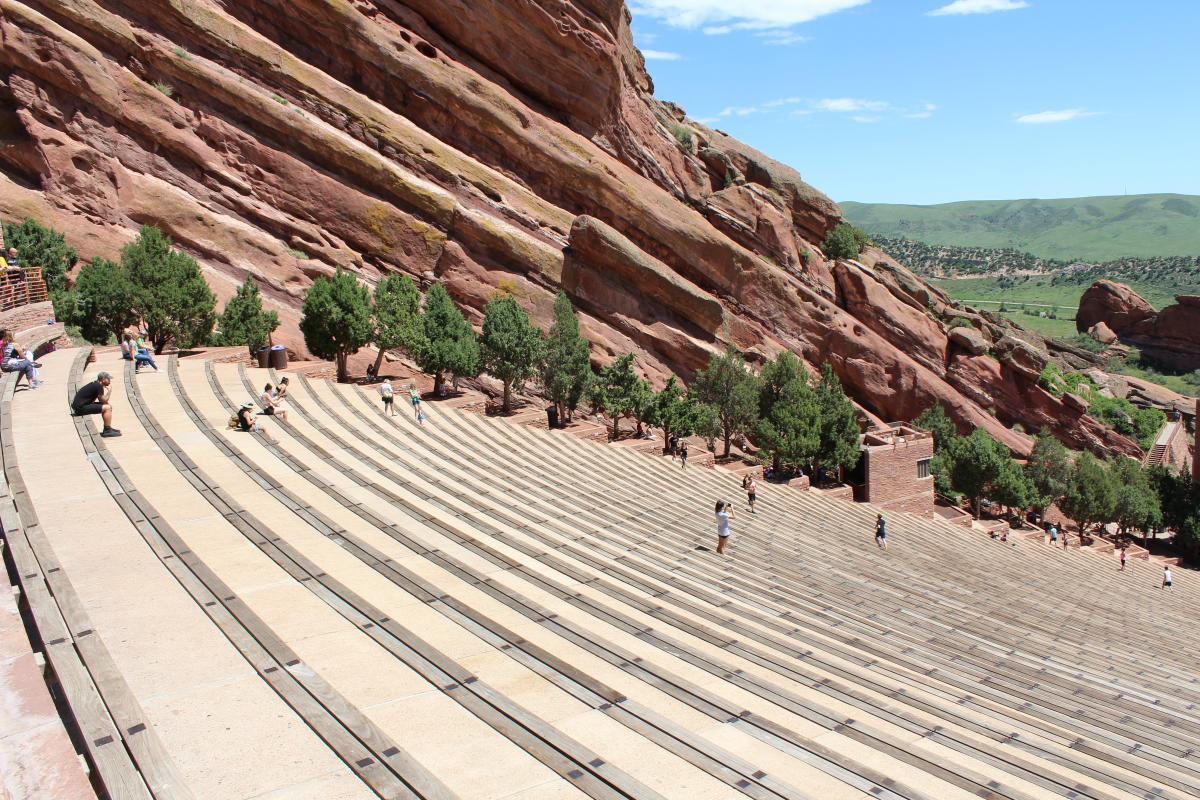 Photo: Sarbjit Bahga - Wikimedia Commons, Own work, CC BY-SA 4.0
Drive time: 1 hour 
Explore the otherworldly landscape of this state park south of Denver that's something of a hidden gem. At Roxborough State Park, you can hike among the slanting ochre sandstone formations, watch for wildlife and spot wildflowers alongside the tails.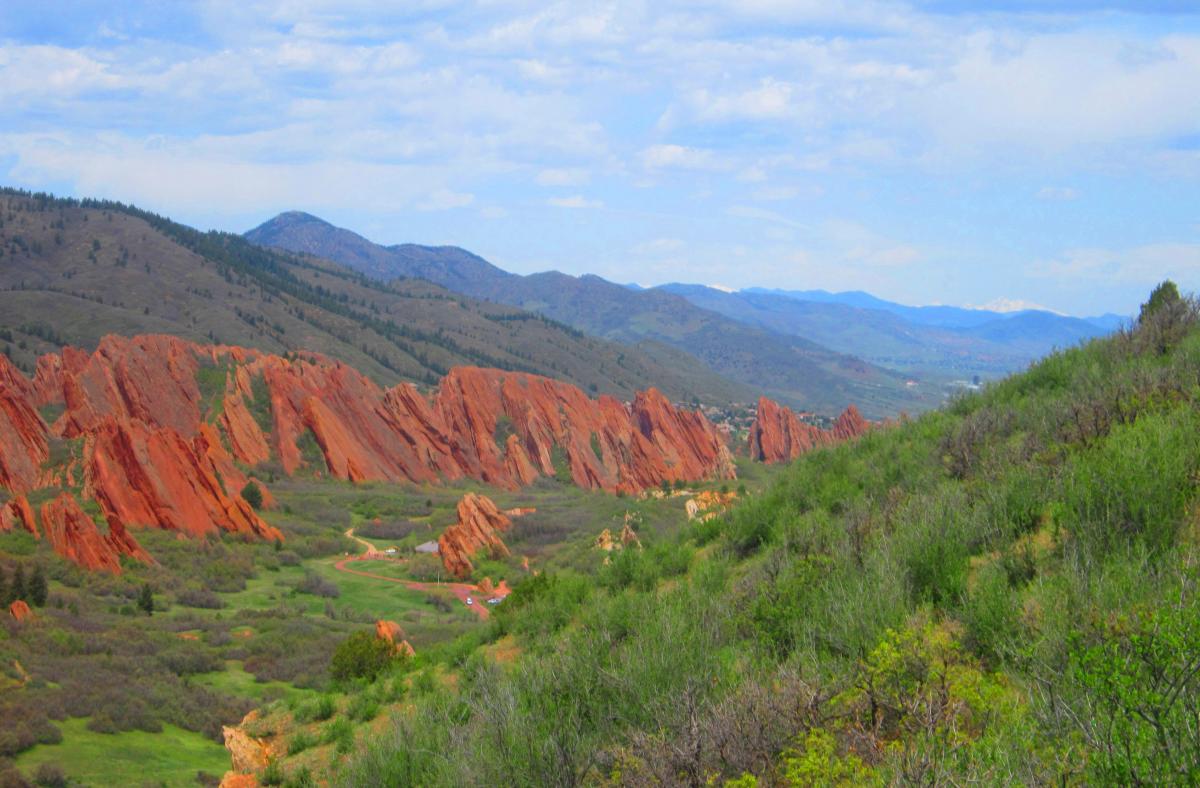 Photo: Hogs555 - Wikimedia Commons, Own work, CC BY-SA 3.0
Drive time: 20 minutes 
Eldorado Canyon State Park was known as a getaway resort for well-to-dos in the first half of the 20th century. In fact, the Eisenhowers visited as newlyweds. Dazzled by the geology and natural beauty, guests continue to make the pilgrimage today, but as day hikers, climbers, picnickers and bikers. Read more about "Eldo" in our guide.
Please note: Timed-entry reservations are required in Eldorado Canyon State Park on weekends and holidays from May 15-Sept 15.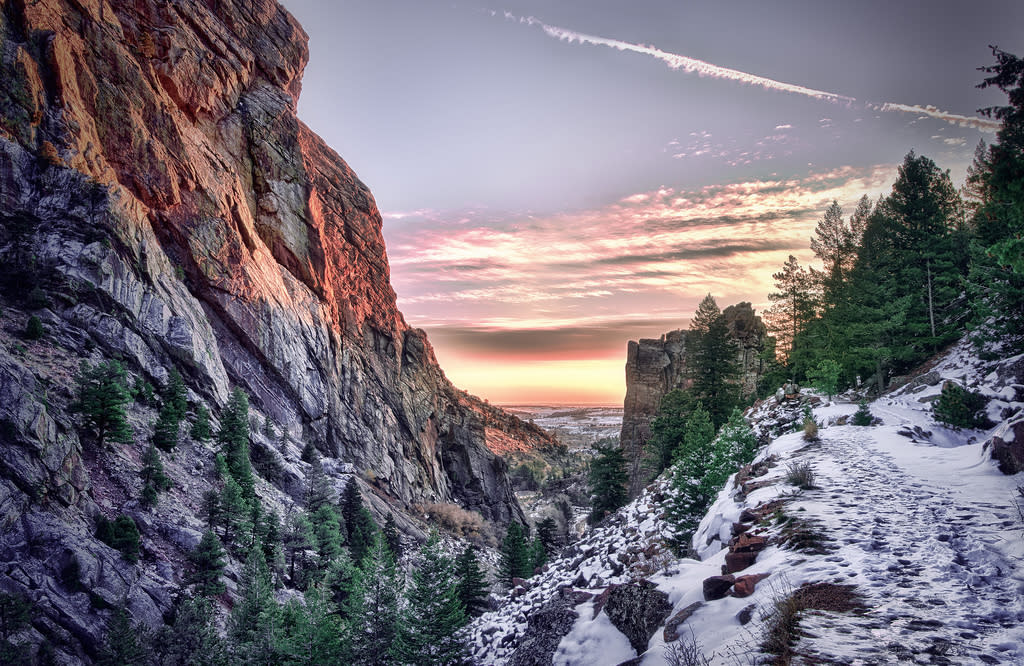 Photo: Flickr Creative Commons/Max and Dee Bernt
Drive time: 40 minutes 
Golden Gate Canyon State Park is easily accessible from Boulder yet it feels like a remote, high-mountain escape. Its 12,000 acres are filled with aspen trees, granite boulders, tall grasses and fields of wildflowers, and the landscape is as inspiring as it is unique to the area. Read more in our guide.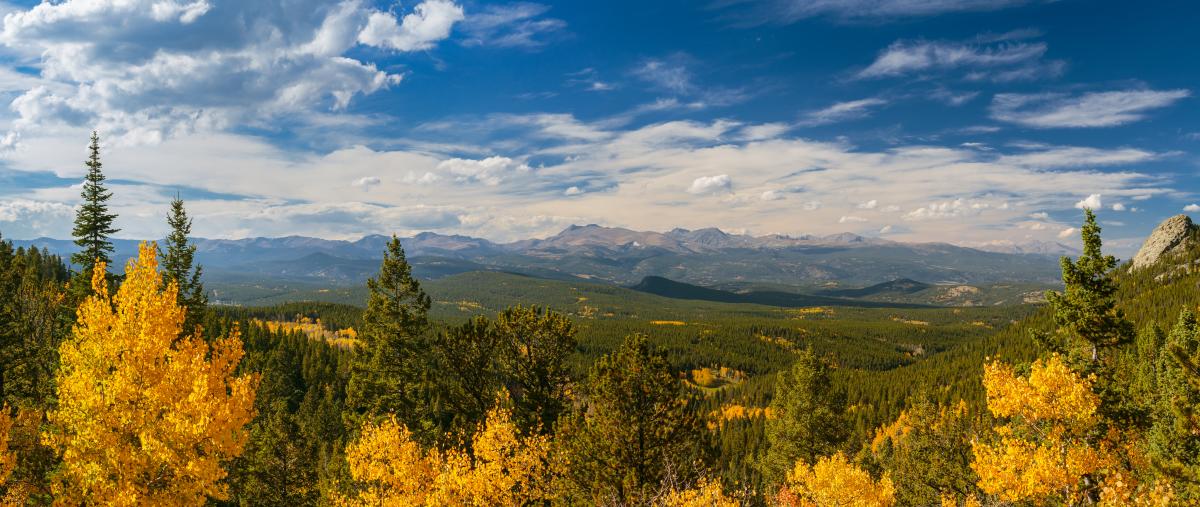 Drive time: 55 minutes
This extraordinary rescue organization has saved over 1,000 mistreated animals from all over the world (including 39 tigers rescued from the facility associated with the show "Tiger King") and given them new life in sprawling habitats on Colorado eastern plains. At the Wild Animal Sanctuary, an elevated walkway cleverly lets you observe lions, tigers, bears, leopards, wolves and other majestic creatures without invading their space. It's a truly transformative experience.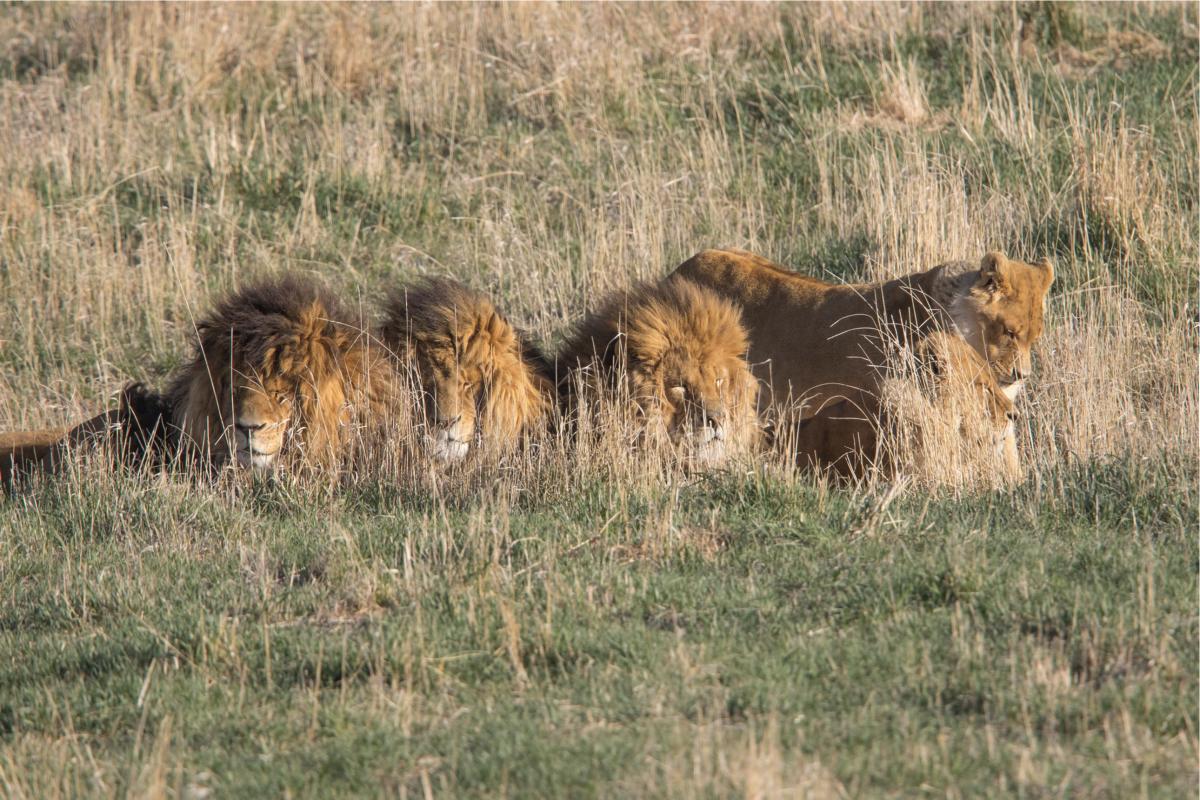 Photo: Wild Animal Sanctuary
Drive time: 35 minutes 
The superb programming at the Denver Art Museum makes it worth a special trip. You're bound to encounter a worthwhile touring or exclusive exhibition, and the permanent collection is excellent, as well. The DAM's Hamilton Building is itself is striking for its unconventional angles and shapes, designed by Daniel Libeskind. Kids love this museum, with interactive activities on every floor, in nearly every corner, and an incredible workshop space loaded with creative activities relating to the current exhibitions.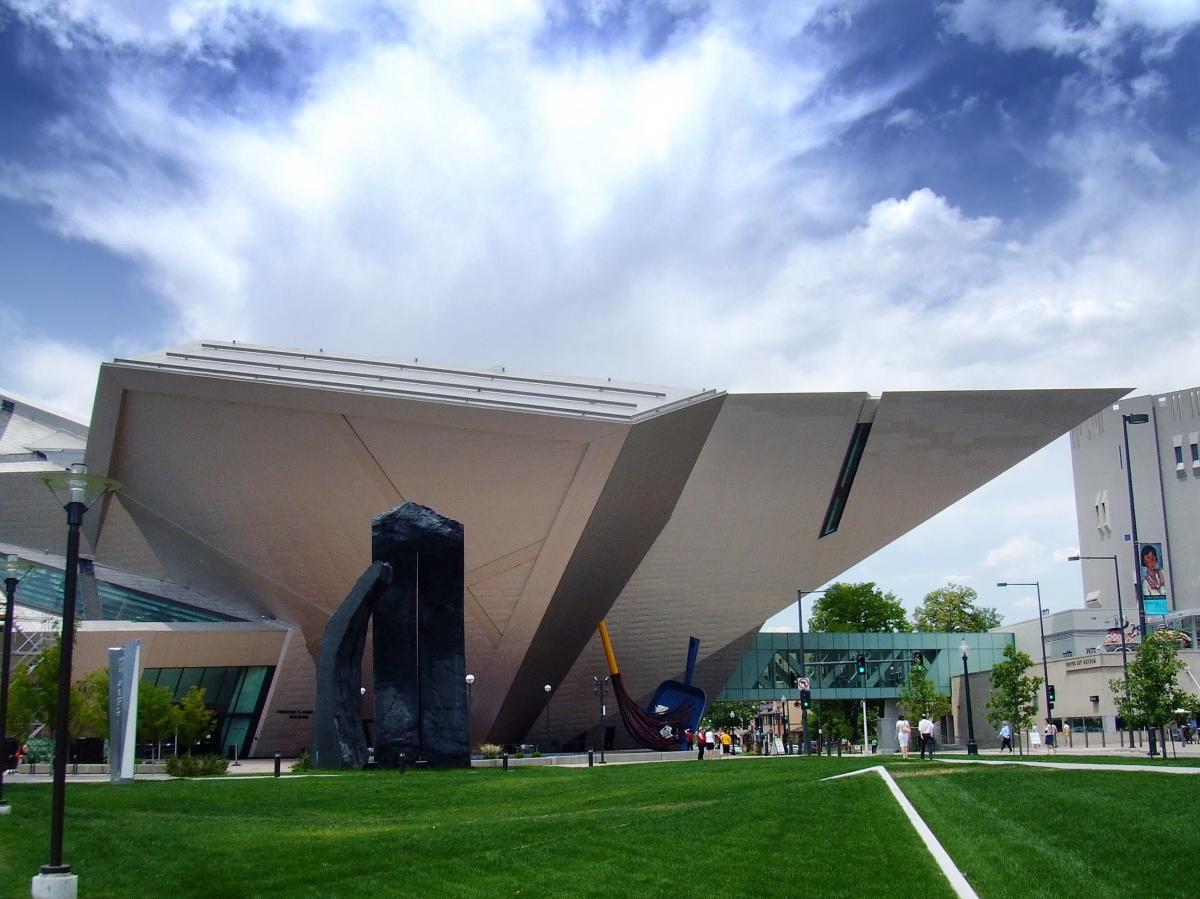 Photo: Ray Tsang from Irvine, USA - Denver Art Museum, Wikimedia Commons, CC BY-SA 2.0
Drive time: 35 minutes
Alternative transportation: Take the FF1 bus from the RTD station at Walnut and 14th St. This will take you directly to Union Station. 
This 1914 Beaux Arts train station in downtown Denver is still in operation as a transit center and has been lovingly transformed into a culinary and shopping hot spot, as well. It's a bustling hub of activity where you'll find a handful of top-tier restaurants, coffee shops, bars and boutiques, plus a weekend farmers' market. Be sure to enjoy a French 75 or another classic cocktail beneath the glowing sign of the Terminal Bar.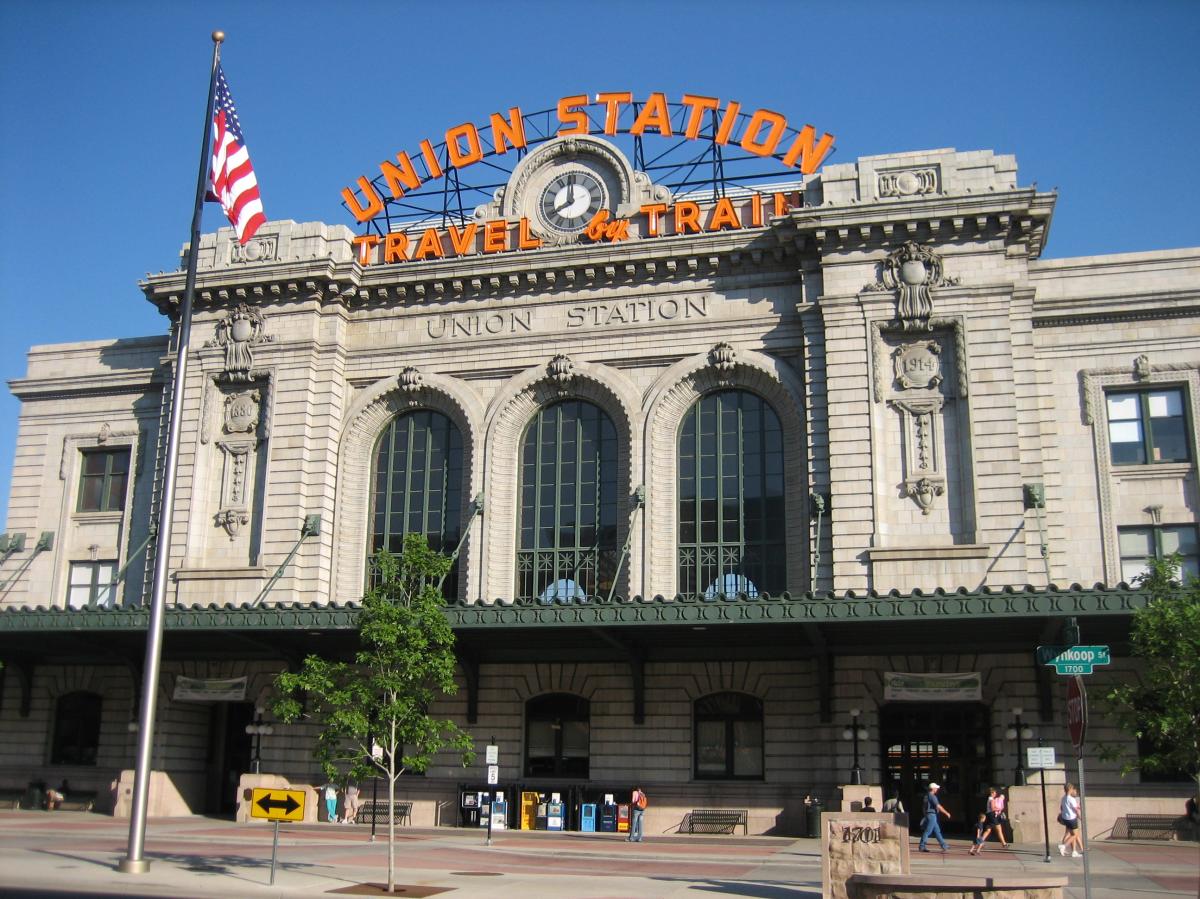 Drive time: 20 minutes
Watch as hundreds of butterflies flit from plant to plant in the balmy Wings of the Tropics exhibit at the Butterfly Pavilion. You'll also find lots of interactive exhibits for kids, a chance to hold a live tarantula, a busy beehive and a sea creature touch station.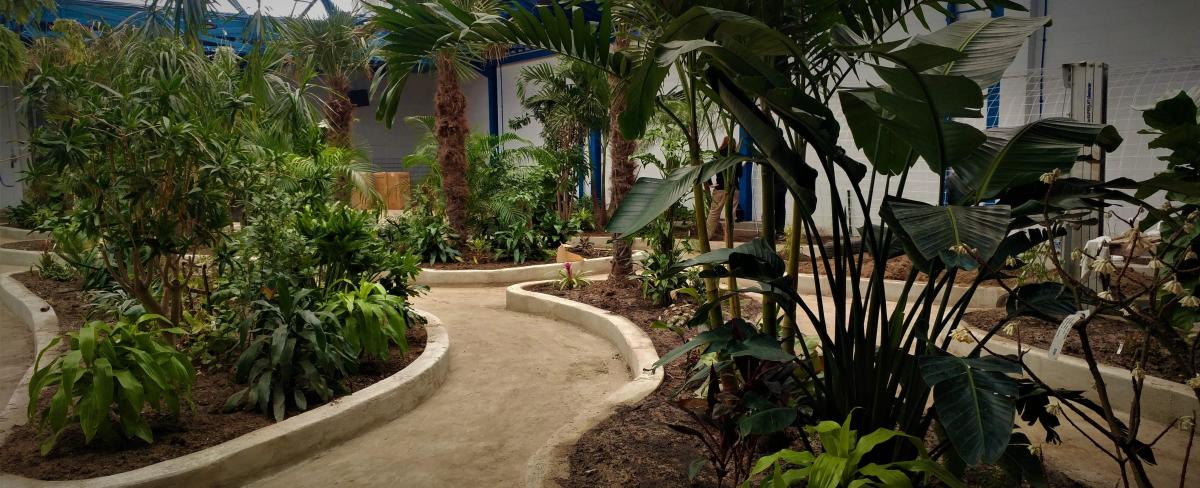 Photo: Insectarium and Butterfly Pavilion - Wikimedia Commons, Own work, CC BY-SA 4.0
Towns & Cities 
Drive time: 30 minutes
As Colorado's capital city, Denver is chock full of urban adventure, from hot dining and music scenes to big-name attractions.  
3 Things to Do: 
Stand at exactly one mile above sea level when you visit the 15th step of the Colorado State Capitol.
Visit acres of amazing flowers and plants at Denver Botanic Gardens, one of the top five in the country.
See a Rockies baseball game at Coors Field or a Broncos football game at Mile High Stadium.
Bite to eat: Linger has phenomenal food and drinks — and the most incredible rooftop with views of downtown.
Drive time: 50 minutes 
This charming tourist destination is the gateway to Rocky Mountain National Park and has a bustling downtown lined with fudge and ice cream parlors, souvenir shops and spectacular views. Learn more about Estes Park.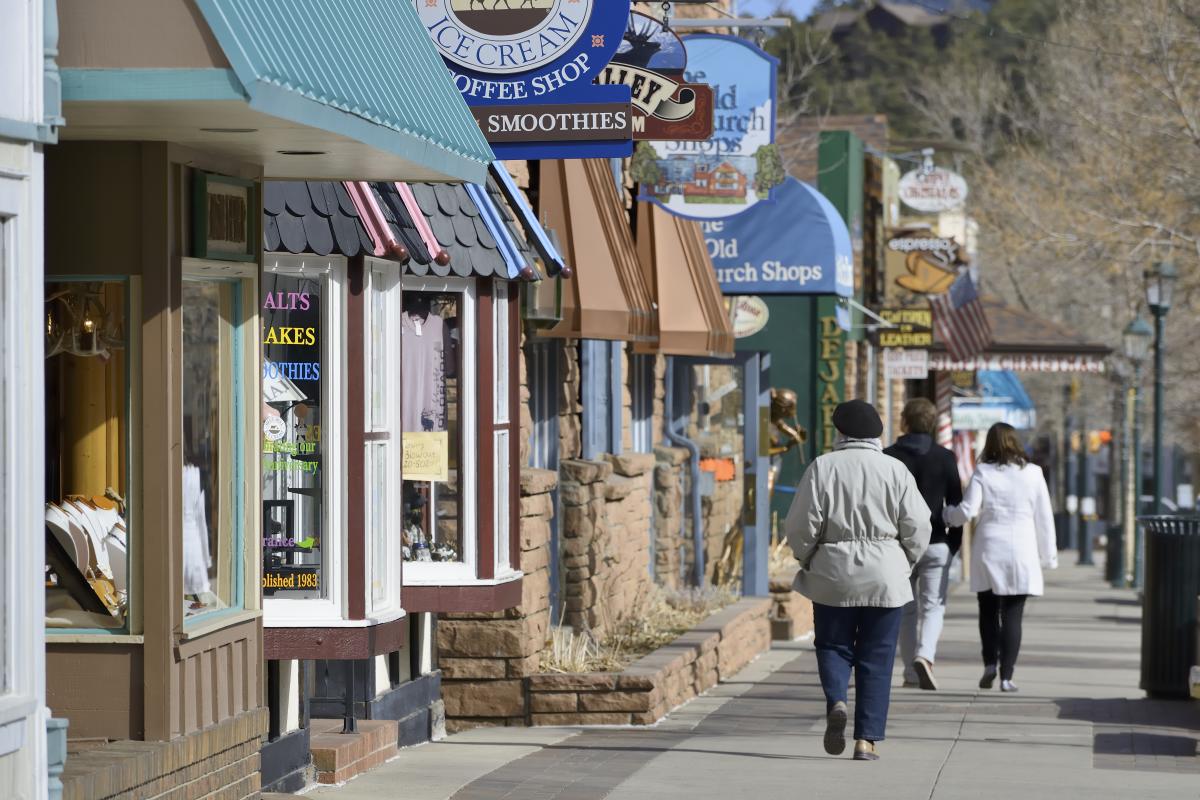 3 Things to Do: 
Shop Elkhorn Avenue and stop for some ice cream or saltwater taffy.
Visit the grand and historic Stanley Hotel, which has a bar with Colorado's largest selection of whiskeys, and ghost tours by reservation.
Have a picnic on the shores of Lake Estes.
Bite to eat: Discover true farm-to-table cuisine at Bird & Jim.
Drive time: 30 minutes 
Alternative transportation: RTD's bus NB1 leaves from 14th and Walnut in Downtown Boulder  
This tiny mountain town set on the banks of Barker Meadow Reservoir hosts the annual Frozen Dead Guy Days and is close to hiking and scenic drives on the Peak to Peak Scenic Byway. Learn more about Nederland.
3 Things to Do:
Ride the wonderfully whimsical, hand-carved Carousel of Happiness for two bucks 
Stop for hot chocolate and mini donuts in an old train car at The Train Cars Coffee and Yogurt Company
In winter, ski at Eldora ski resort or in warmer months, hike at Caribou Ranch Open Space 
Bite to eat: Get a piping-hot pizza pie at Crosscut Pizzeria and Taphouse.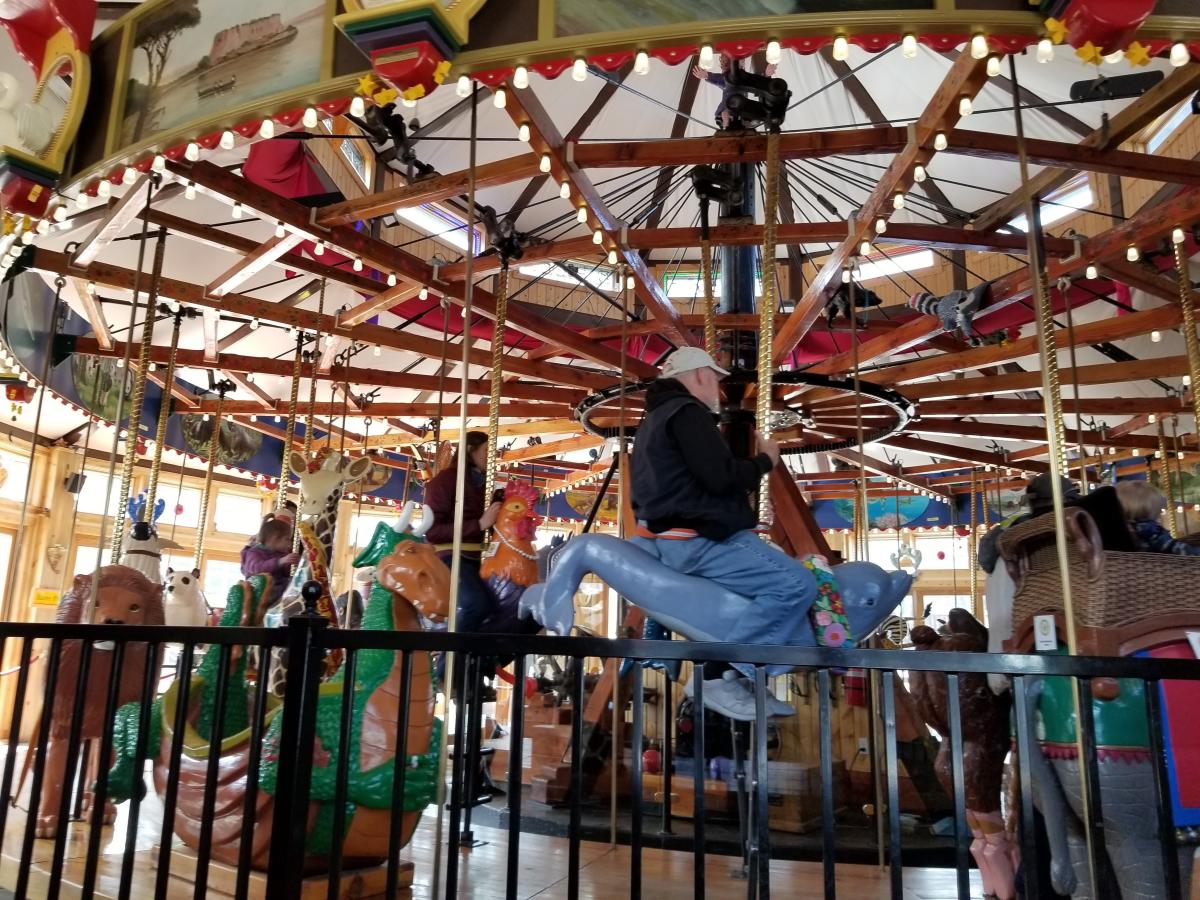 Drive time: 20 minutes 
Alternative transportation: The DASH bus travels back and forth along South Boulder Road to Louisville and Lafayette all day. 
Boulder is surrounded by "L Towns," and Lafayette and Louisville are the two directly east of the city on South Boulder Road. Their adorable little downtowns are worth a visit for a slice of small-town Americana. 
3 Things to Do: 
Louisville's Main Street has lots of patio dining, while Lafayette's South Public Road is lined with cute boutiques, antique shops and eateries.  
Take a spin on the path around scenic Waneka Lake, which reflects gorgeous mountain views, Keep an eye out for lots of bird species; Lafayette is Colorado's first designated Bird City USA. 
Kiddos adore the interactive WOW! Museum while grownups can sample beer at nearby Odd13 Brewing. 
Bite to eat: Take in a spectacular, hilltop view with a cider slushie in hand at Acreage cidery and restaurant in Lafayette.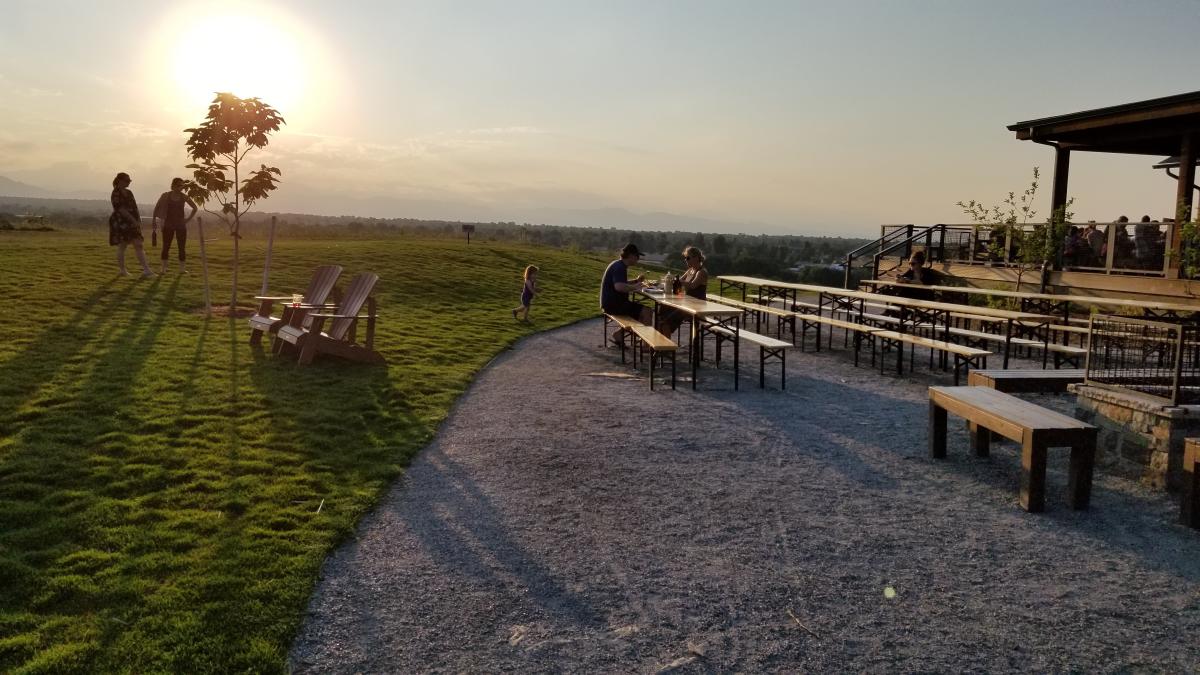 Drive time: 25 minutes
Alternative transportation: RTD's BOLT bus will take you right into Longmont from the downtown Boulder station at 14th and Walnut 
Surrounded by farmland and with distant views of Longs Peak, Longmont is an up-and-coming community of some 96,000 residents, with lots of breweries and eateries to try. 
3 Things to Do: 
Shop some 350 kinds of cheese at Cheese Importers, and peruse two stories imported soaps, linens, books, stationery, gifts and more. 
Sample beers at about a dozen breweries throughout Longmont, including longtime favorite Left Hand Brewing. 
The Boulder County Farm Trail comes out this way, with lots of homegrown farms welcoming visitors, such as picturesque YA YA Farm and Orchard and kid-favorite Sunflower Farm. 
Bite to eat: Try the dish du jour at Babette's Pizza and Pane, followed by some gems from their bakery.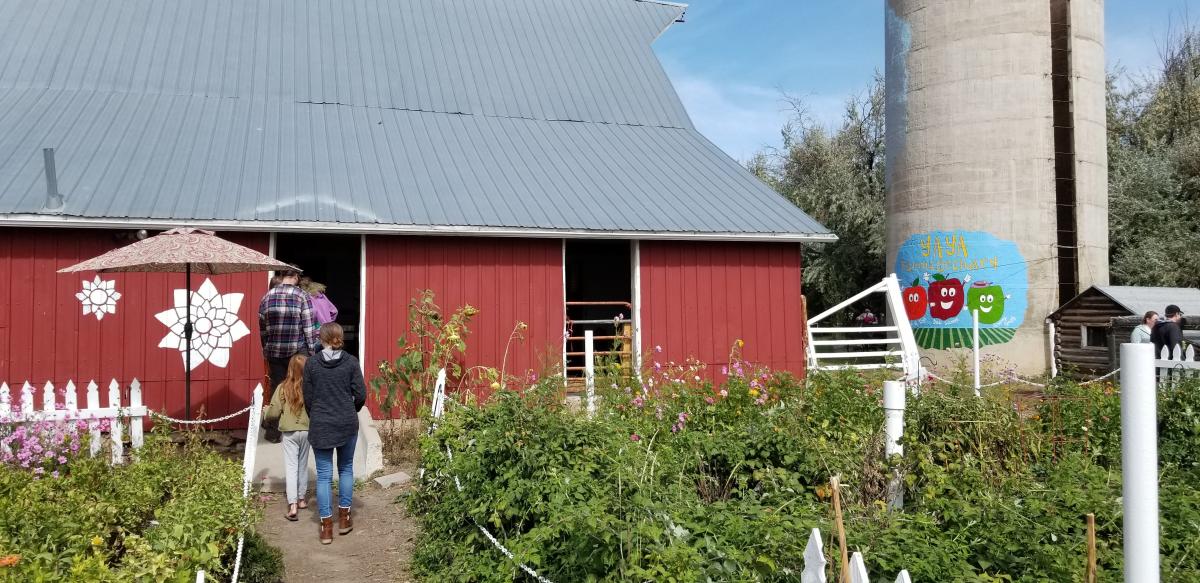 Drive time: 45 minutes 
This little town with a big arts reputation is where to go for some fresh perspectives. Learn more about Loveland.  
3 Things to Do: 
See over 475 pieces of public art on display around the city, including at Benson Sculpture Garden and Chapungu Sculpture Park. 
Shop in historic downtown Loveland.
Go hiking on the Devil's Backbone Nature Trail. 
Bite to eat: Be comforted with a brothy bowl of steaming ramen at Bowl Izakaya. 

Photo: By Montanabw - Wikimedia Commons, Own work, CC BY-SA 4.0
Drive time: 25 minutes 
A small community at the base of the Rocky Mountains, Lyons is a quiet escape to small-town living surrounded by piney foothills. 
Alternative transportation: The Lyons Flyer runs a few times a day, Monday-Friday, between Broadway and Regent Dr. in Boulder and downtown Lyons.
3 Things to Do:
Go tubing on the North St. Vrain River from Lavern M. Johnson Park. 
Discover a mountain biking mecca at Hall Ranch's beautiful trails. 
Taste small-batch spirits at Spirit Hound Distillers. 
Bite to eat: Order up a plate of fried avocado tacos at locally loved Mojo Taqueria.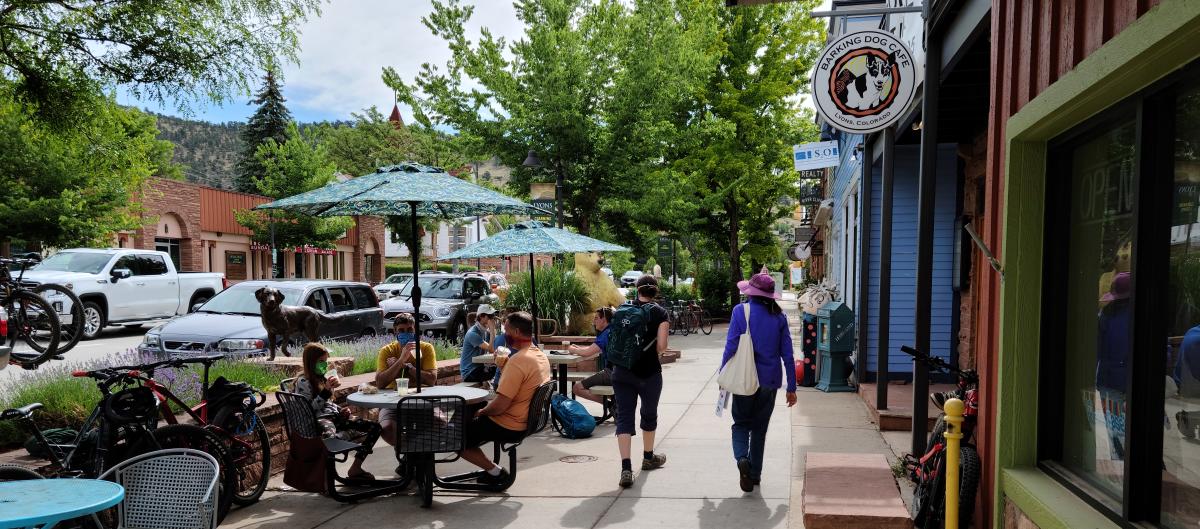 Drive time: 55 minutes 
A relatively short drive puts you into a high-alpine environment, with thick forests and high-altitude views. Learn more about Evergreen.
3 Things to Do:
Downtown Evergreen is lined with cute little boutiques, galleries and shops with some great bargains to be found. 
Try stand-up paddleboarding at Evergreen Lake, located right in town. In winter, the lake offers some of the best ice skating in the state. 
Go for a hike through peaceful meadows, aspen groves and pine forests at Alderfer/Three Sisters Park. 
Bite to eat: Tuck into a burger at the rustic, timber-beamed Murphy's Mountain Grill.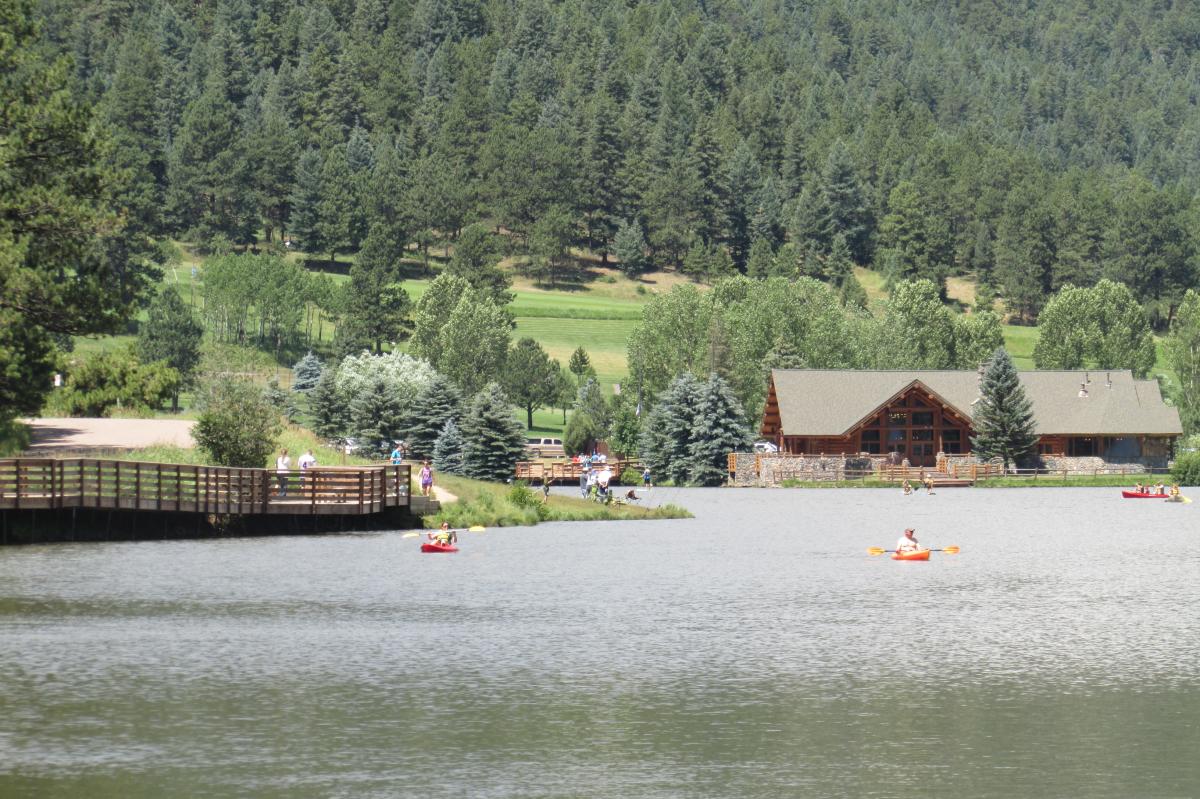 Photo: By Chris Light - Wikimedia Commons, Own work, CC BY-SA 4.0
Drive time: 30 minutes  
A gold-rush town all grown up, Golden has a unique Western-flavored culture and a prized location surrounded by rugged mesas and outdoor recreation. 
3 Things to Do:
Grab a coffee to go and stroll historic downtown Golden and snap a pic under the "Howdy Folks! Welcome to Golden" sign. 
Delve into Colorado history at the Buffalo Bill Museum or Colorado Railroad Museum. 
See behind the scenes at a mega-brewery on the Coors Brewery Tour. 
Bite to eat: For food that is (almost) too beautiful to eat, try Abejas.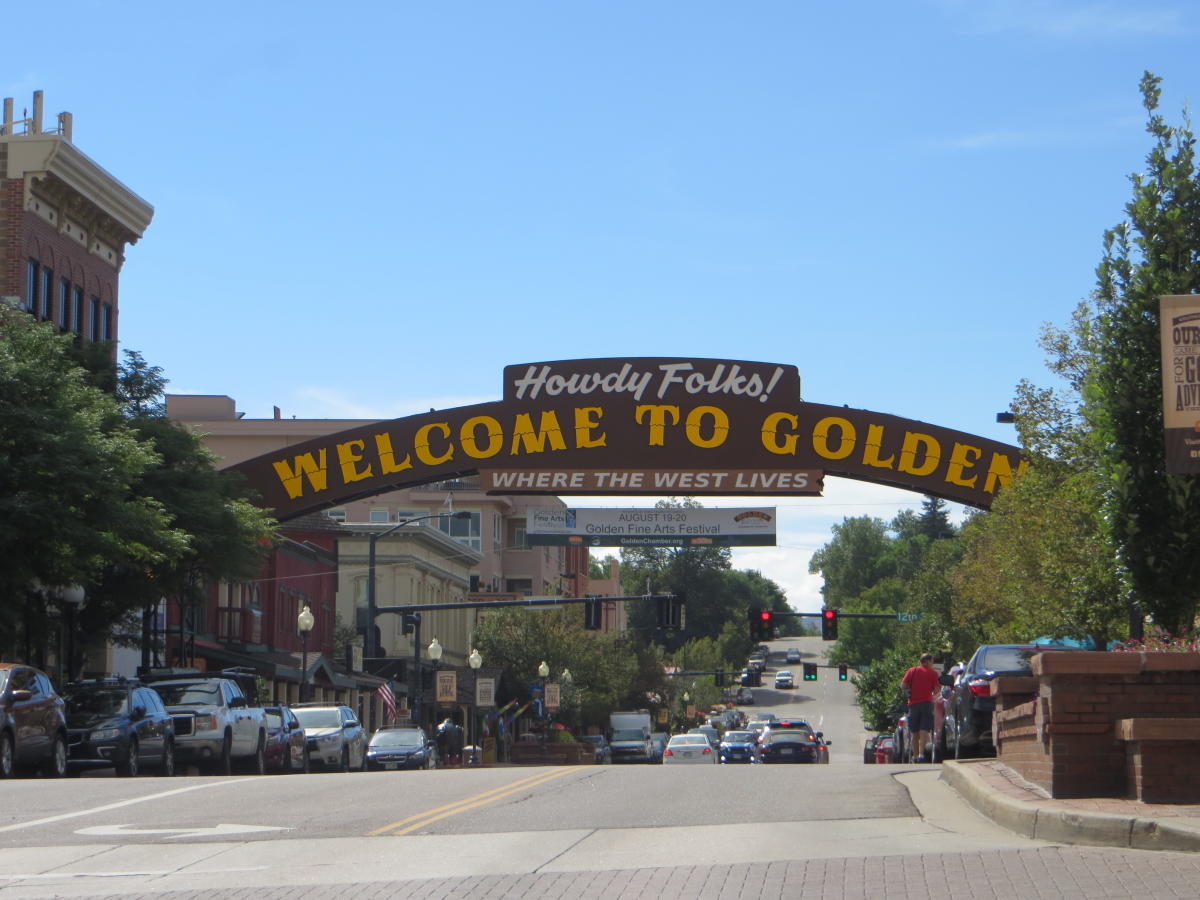 A Little Bit Farther Afield 
If you're willing to spend just a little more time in the car, consider these additional day-trip getaways from Boulder: