A Romantic Weekend in Boulder
While some might chide that the ideal date for two Boulderites is a triathlon training session, the truth is, this town loves its traditional romantic outings as much as the next. There are plenty of options for fun (and yes, adventure), whether you're coming to Boulder for Valentine's Day, planning a romantic getaway together or just looking for Boulder date ideas.
Consider this weekend itinerary full of ideas for romantic things to do in Boulder.
Traveling single (or solo)? See our Self-Care Weekend page for how to plan a relaxing escape and reconnect with numero uno.
Ideas for Day One
Take a Stroll on Pearl Street 
There is just something romantic about holding hands, walking west between the historic buildings that flank Pearl Street, gazing at the Flatirons and stopping to watch street performers or to duck into a shop. In the evening, Pearl Street takes on a European feel, with folks out strolling, stopping to chat with each other, eating ice cream, sipping coffee on a patio or making their way to dinner. 
Stargaze at Fiske Planetarium
The University of Colorado's Fiske Planetarium features a state-of-the-art projection system that will sweep you away into another galaxy. Recline in the darkened theater and be dazzled by the immersive images of outer space. Opt for a Stars and Lasers Galactic Odyssey or Bella Gaia (Beautiful Earth) showing, or come for a Liquid Sky laser show set to Pink Floyd, the Beatles or Gorillaz.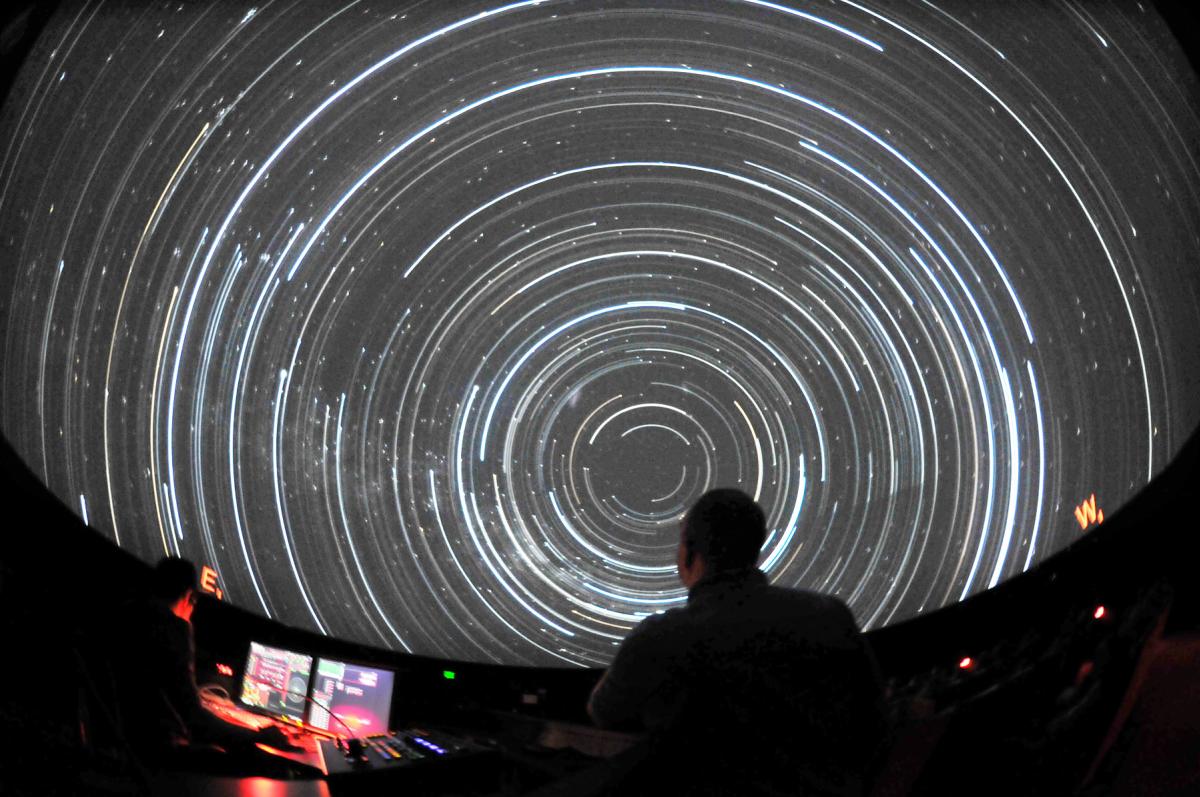 Rent Bikes and Cruise Around Town
Check out a BCycle e-bike from one of the public stations or rent bikes from University Bicycles. Next, visit Lolita's Market & Deli, across the street, to pack up some picnic provisions. Then enjoy a leisurely ride right through the heart of town along Boulder's many bikeways and multi-use paths, stopping for a picnic along the way in one of the city's immaculate parks. Scott Carpenter Park makes an excellent stopover, with a grassy hilltop and views of the Flatirons.
Indulge at Piece, Love and Chocolate
Four words: floor-to-ceiling chocolate. At Piece, Love and Chocolate (where, we might point out, "love" is even in the name), choose from every conceivable flavor and shape of truffle, plus cakes, candies or hot cocoa.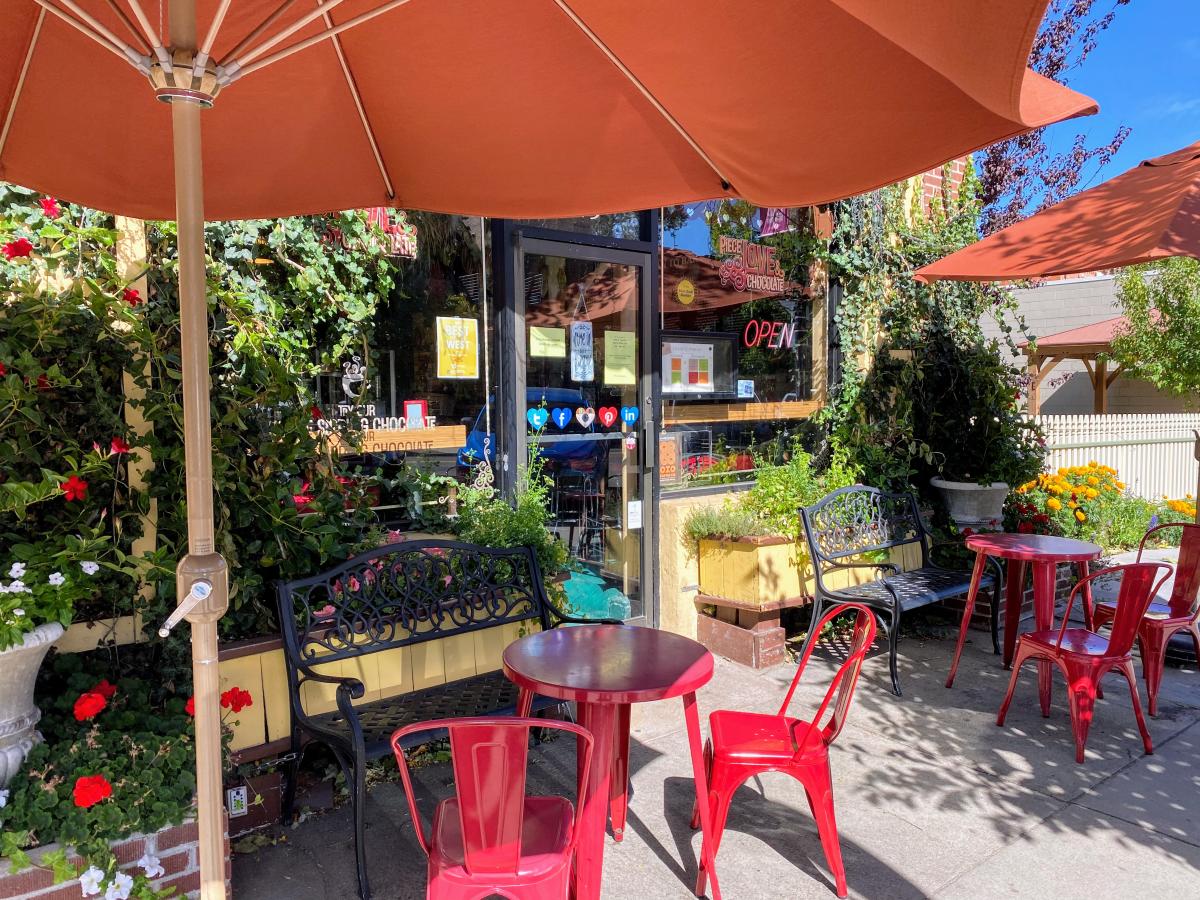 Get Above It All at Panorama Point
Wind your way up the hairpin turns on Flagstaff Road and pull over at Panorama Point for a breathtaking view of Boulder below: the red tile rooftops of the University of Colorado, tree-lined Pearl Street, the Boulder Reservoir and sprawling farmland beyond. After dusk, city lights twinkle and cars light up the highway from Denver.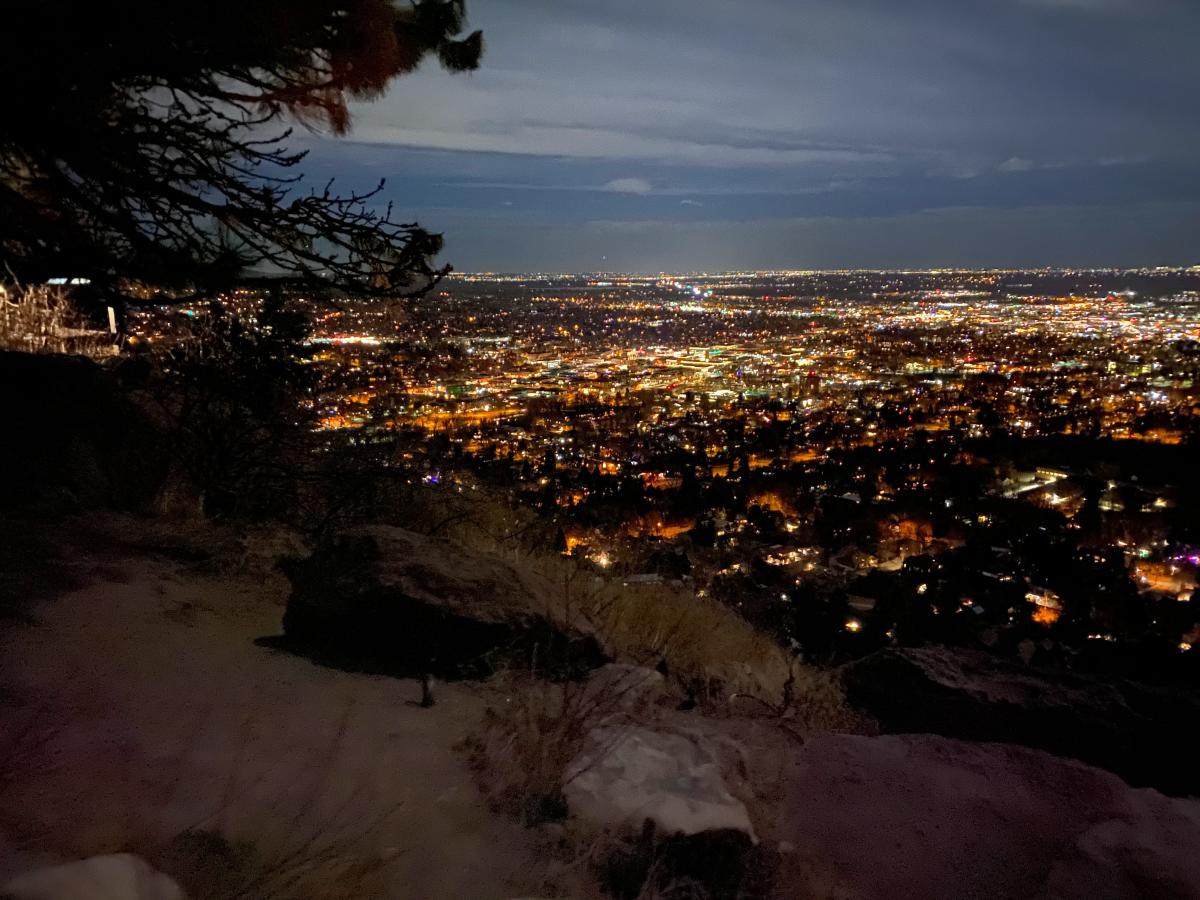 Dine Around with Local Table Tours
Together, you'll love delving into Boulder's foodie philosophies or cocktail scene while on Local Table Tours' A Taste of Downtown Boulder tour. The friendly and knowledgeable guides make it entertaining, plus the food and drinks are some of the most delish in Boulder.
Ideas for Day Two
See Sunrise Like Never Before
At the summit of Flagstaff Mountain is the unique, east-facing stone Sunrise Amphitheater. It's a popular location for weddings because of its gorgeous views stretching across the Boulder Valley to the Eastern Plains. Drag yourselves up before sunrise (trust us on this one), take a seat and watch nature put on a magnificent show as a new day dawns. Flagstaff Summit Road is open seasonally from May 1 to Oct. 30, but during the winter months, you can park at Realization Point and walk uphill to the amphitheater (it's a 0.8 mile walk). 
Tree-Hugger Tip
When the sun warms Boulder's ubiquitous ponderosa pines, their bark can give off wonderful aromas. Some think it smells like cinnamon, while others think it resembles ice cream or chocolate.
Have Breakfast to a Soundtrack
On Sunday mornings from 10am to noon in the spring, summer and fall, Spruce Confections' charming courtyard on West Pearl Street is filled with the sounds of gypsy jazz (call ahead to confirm). Order a freshly baked croissant and a latte and join the live band on the patio to feel as if you've been transported to Paris.  
Stage an Escape
There's nothing like a little teamwork to get you on the same page. The Boulder Escape Room experience challenges guests to solve real-time, interactive puzzles in order to escape from a locked room. Clever themes, inventive storylines and hidden clues make this a blast.
Be the Couple That Cooks Together
Take a peek at Food Lab's ever-changing schedule of cooking courses. Held in a sleek, modern kitchen space right on Pearl Street, Food Lab's classes regularly include couples-friendly sessions like "Date Night in Rome" and "An Evening in Bordeaux."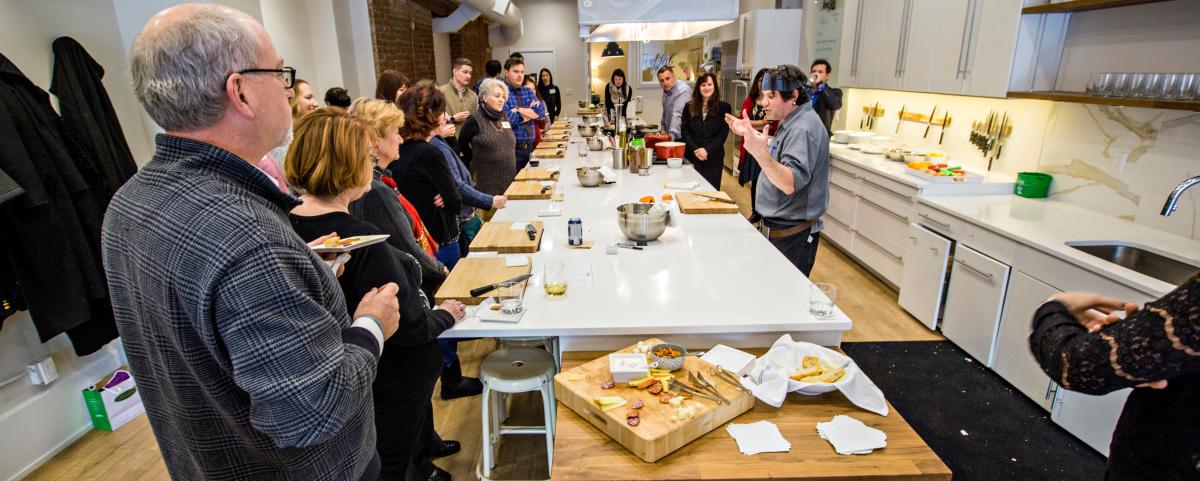 Steal Away to a Speakeasy 
Duck into License No. 1 (downstairs at the historic Hotel Boulderado) for some gypsy jazz and Prohibition-era drinks. Or find a cozy corner at the Bitter Bar, with a hip West Pearl location and award-winning craft cocktails. 
See a Film at Boedecker Cinema
How about a groundbreaking art-house film to ignite passionate conversation? Boedecker Cinema (fondly referred to by fans as "the Boe"), has a screening nearly every night of the week, sometimes accompanied by expert-led "talkbacks" following the show. It's located in the Dairy Arts Center, a hub for theater, dance and musical performances. Stop to browse the Dairy's lovely galleries, featuring the works of local artists.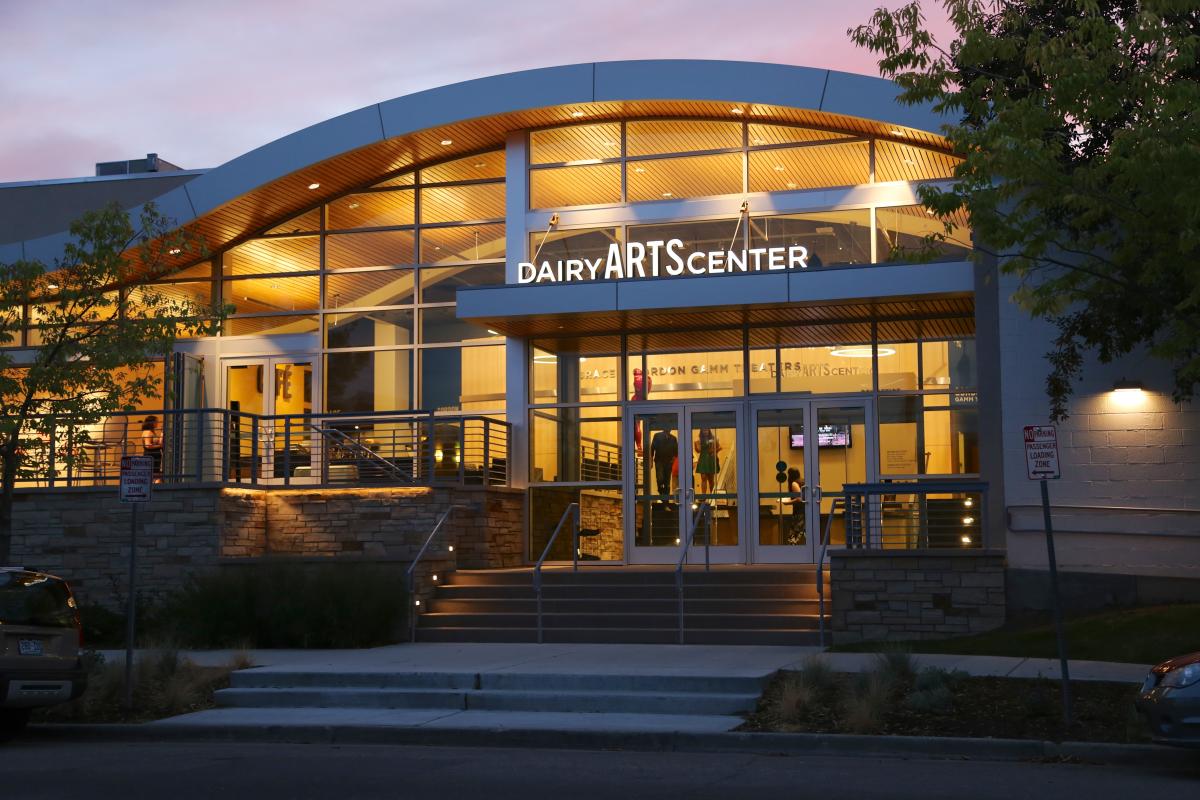 Go on a Nighttime Guided Hike
Boulder's Open Space and Mountain Parks regularly offer night hikes through Boulder's stunning surrounding wilderness, with a naturalist as your guide. These are fun and fascinating, on themes that include stargazing, astronomy or the full moon — plus you'll have to huddle close for warmth!
10 Romantic Restaurants
Boulder has a number of romantic eateries. In fact, two of the country's most romantic restaurants are in Boulder.