Boulder's Top Chef Hosea Rosenberg
Boulder's lucky to be home to "Top Chef" Season 5 champion Hosea Rosenberg, whose restaurant, Blackbelly, is earning high praise from critics and locals alike. And whose newest venture, Santo, is a delicious take on the cuisine of Northern New Mexico.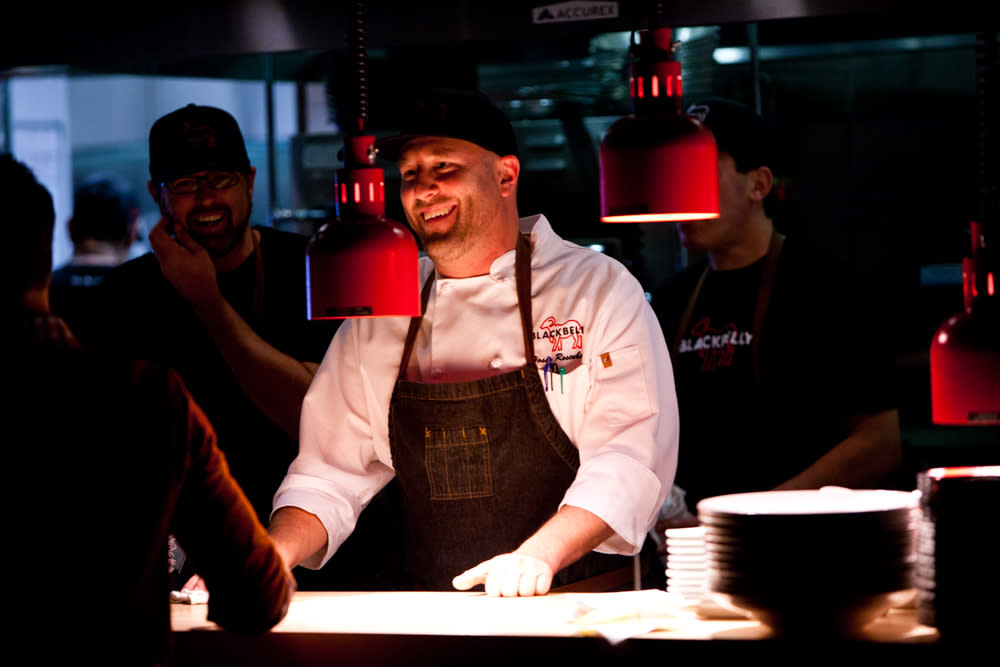 My Perfect Day in Boulder
Wake up to my beautiful wife, little girl and dog.
Take the short walk down to Spruce Confections where we enjoy a little coffee, some treats and catching up with the neighbors.
Grab a red and green chile breakfast burrito from Blackbelly. If it's summer, I'd head to the mountains for a hike or work in the garden. Or if it's a more mellow day, I would go fly fishing and lie about how big the fish were. In winter, I'd opt for some skiing. 
Once back in town, regroup with the family unit and head to Sanitas Brewing for some beer and tacos. Unless, of course, there is a show at Denver's Red Rocks Park and Amphitheatre — in which case we go rock out.
Get home, sip on some Laws whiskey, and cuddle on the couch to whatever show we are digging at the time.
About Hosea
Hailing from Taos, New Mexico, Rosenberg's culinary path began while earning a degree in engineering physics at the University of Colorado. He worked at restaurants to help pay for college but quickly identified the work as his life's passion, moving rapidly through the kitchen ranks. After studying under established chefs such as Wolfgang Puck, Kevin Taylor and Dave Query, Hosea landed his first chef position at Boulder's Dandelion Restaurant in 2001. Subsequently, he spent six years working for The Big Red F Group, ultimately as executive chef of Jax Fish House in Boulder. His competitive work ethic and the experience he gained in these positions pushed Rosenberg to achieve national culinary fame when he won Bravo TV's "Top Chef, Season 5" in 2009.
By 2011, Rosenberg launched his own culinary business: Blackbelly, first as a catering company with a food truck and farm, which evolved into a full-service, brick-and-mortar restaurant in 2014. Its immediate popularity prompted Rosenberg to take over the space next door to open Blackbelly Market. The shop became Boulder's only whole-animal artisanal butcher shop, also licensed to produce and sell cured meats. In its first year, Blackbelly was named one of 5280 Magazine's Best New Restaurants, and every year since, it has been recognized as one of their top 25 restaurants in Denver/Boulder. In November 2017, Rosenberg's second restaurant concept, Santo, opened to critical acclaim. A tribute to his Taos, New Mexico, roots; here, he serves a modern twist on classical northern New Mexican fare, applying a local approach to sourcing meats and produce in Colorado. 
To date, Rosenberg has achieved numerous accolades, including Best Chef of Denver International Wine Festival and Guest Chef at the James Beard House. He was also recognized by the U.S. Small Business Administration as a business owner "inspiring the entrepreneurial spirit of the nation."
 
Q&A with Hosea
1. Where do you find culinary inspiration?
I find inspiration in all sorts of places: in my own kitchen with my chefs, reading magazines, reading books, at the farmers market and eating out at great restaurants. You never know when something is going to strike you.
2. How do you think Top Chef changed you as a chef?
"Top Chef" changed the entire trajectory of my career. While I was on the show, I realized just how much one person can do when they're pushed to the limit. But since being on the show it has opened up so many doors that I may not have otherwise been open to me. Like, meeting some of the best chefs in the world, traveling all over the world, and exposing myself to new and exciting food. I couldn't have had this kind of opportunity without it. 
3. Why does Boulder seem to be a draw for chefs?
I would say Boulder is a draw for a lot of young cooks, more so than a lot of seasoned chefs. I do think we have access to the most amazing produce and livestock you can find. It's something accomplished chefs in larger cities don't have access to locally. Plus, the lifestyle in Boulder and Colorado, in general, is hard to compete with.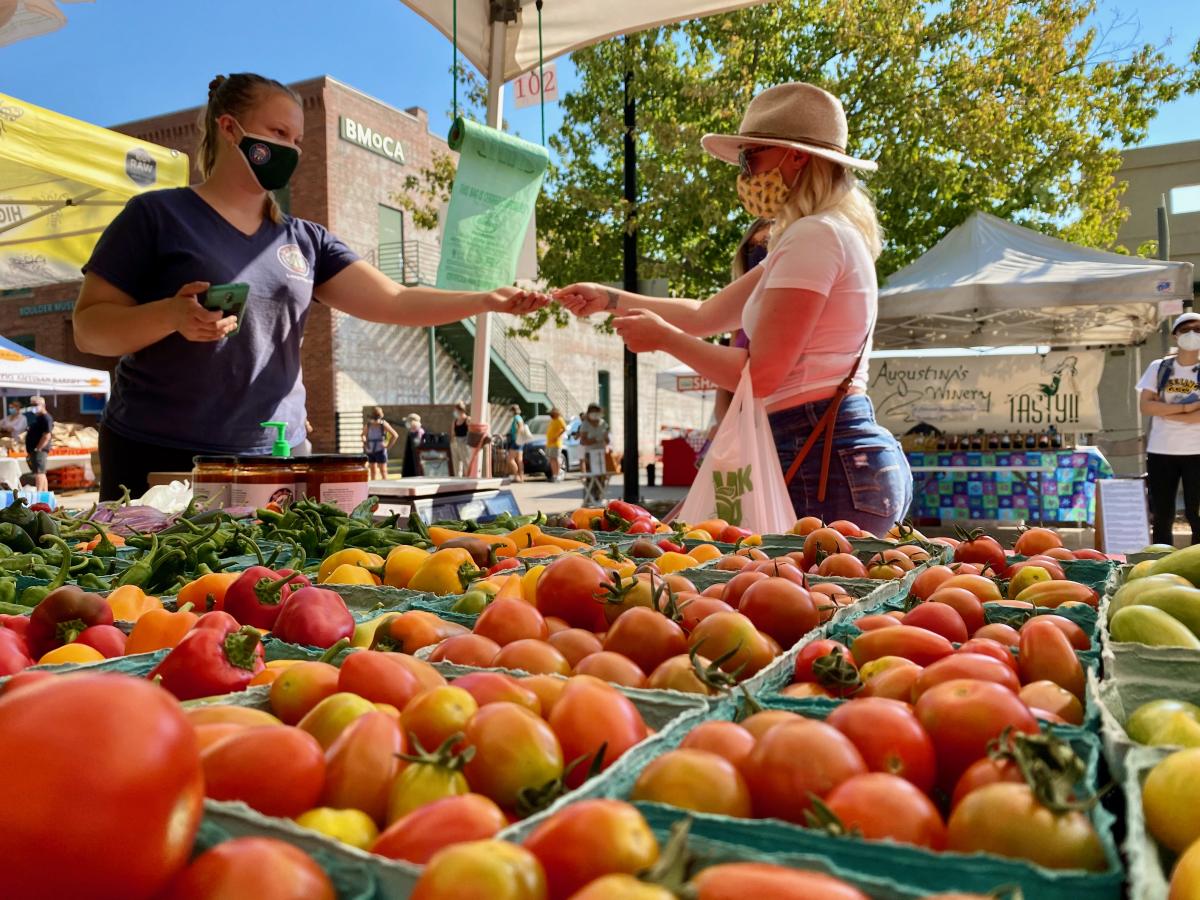 4. Where do you and your wife like to go for date night?
Anywhere alone with my wife is my favorite place to be. We don't get a lot of nights off anymore with our new baby, but when we do, we try to go out to a new place each time and just enjoy each other's company. There's so many great new restaurants in Denver and Boulder that we always seem to have a new experience wherever we go when we have a date night.
5. What's a secret you can tell us about your time on "Top Chef"?
We had one day off from filming in six weeks, and the crew brought us movies on VHS. We all pulled our mattresses into the living room to watch.
Also, Glad was a sponsor so there was an over abundance of trash bags in the stew room where we got stuck for hours after challenges. So we did things like stretch out bags to form a tennis court and net using sautée pans as rackets, and we made a bed out of bags too. 
Quick Bites with Hosea
Top 3 favorite breakfast spots in Boulder: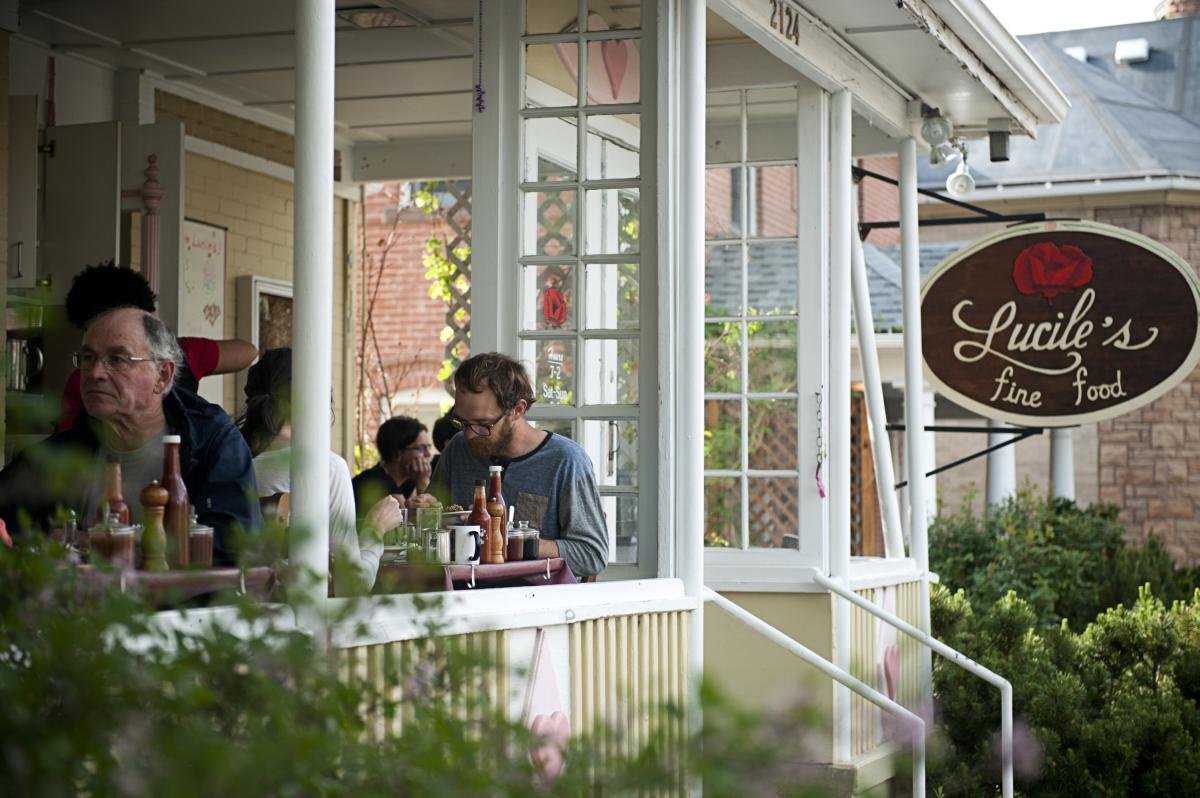 Favorite hole-in-the-wall or little-known spot to eat: 
Your favorite farm-sourced ingredients to cook this season: 
All the varieties of winter squash