Your Bucket List for Fall in Boulder
All it takes is a barely detectable bite to the morning air or a yellow leaf sighting before you know it's time to start planning some scenic autumn outings. We've prepped a checklist for you so you don't miss a thing during this quickly fleeting season in Colorado.  
✓ Go for a Fall Hike
The crunch of leaves underfoot and that wonderfully earthy fall scent make hiking Boulder's prairies, foothills and mountain trails a delight in autumn. For an easy jaunt, try McClintock Trail. A gentle trail with the good fortune of being at the foot of the famous Flatirons, McClintock is a popular one for families, although anyone would enjoy it. As the cottonwoods, willows and bushes along this leafy path change color, they perfectly frame the Flatirons for a stunning autumn view. Or find more fall hikes here.
✓ Taste a Farm-Fresh Caramel Apple
Stop by YA YA Farm & Orchard for a visit to their farm store, which has baskets full of hand-picked apples, as well as apple-baked treats, apple cider, honey, caramel apples and their famous apple cider donuts. You can also feed carrots to the two of the farm's horses, catch a glimpse of some resident peacocks and take photos in front of the spectacular mountain scenery. Bring a blanket for a little fall picnic behind the farm store.
✓ Fill Your Basket at the Farmers Market 
The Boulder Farmers Market is open Saturdays 8am-2pm and Wednesdays 4pm-dusk. In fall, the market is bursting at the seams with last-of-the-season goodies — apples, gourds, Indian corn, squash, peppers, fall flowers, breads, honey and more. Bring your camera to capture all the fall colors.
✓ Pick a Pumpkin (With a View)
Many of Boulder's pumpkin patches are on the plains surrounding Boulder, which gives you a primo view of the mountains. Check out our list of Boulder County pumpkin patches.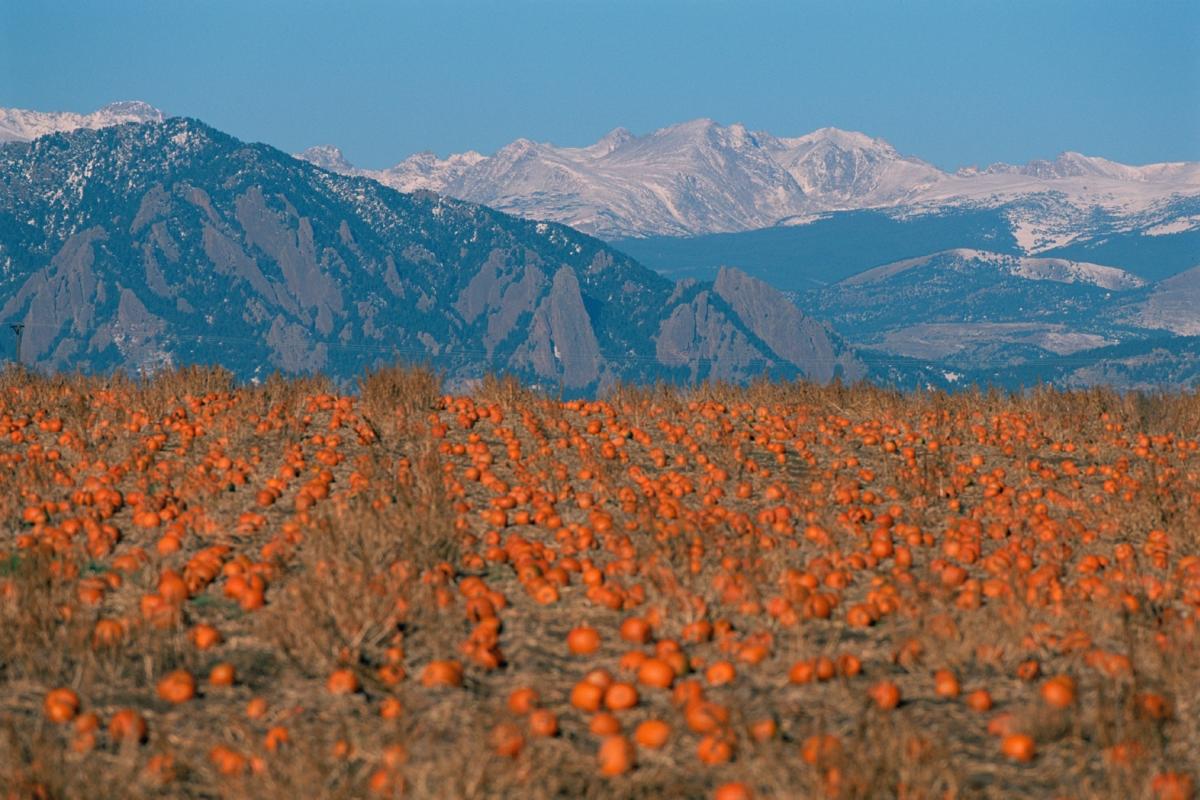 ✓ Go Leaf Peeping
Positioned where the mountains meet the plains, and with plenty of water sources for deciduous trees, Boulder is a great spot for fall foliage viewing. In mid- to late September, your best bet for a spectacular drive is the Peak to Peak Scenic Byway. In October, there will typically be plenty of dazzling golden color right in Boulder at parks like North Boulder Park or along hiking paths like the Bobolink Trail.
✓ Sample a Pumpkin Beer
Special seasonal releases are common among Boulder's craft brewers, so check the latest tap lists for gems like Avery's Rumpkin (pumpkin-infused with rum notes) or Upslope's Pumpkin Ale. It's also the perfect time for hard cider, freshly brewed at BOCO Cider.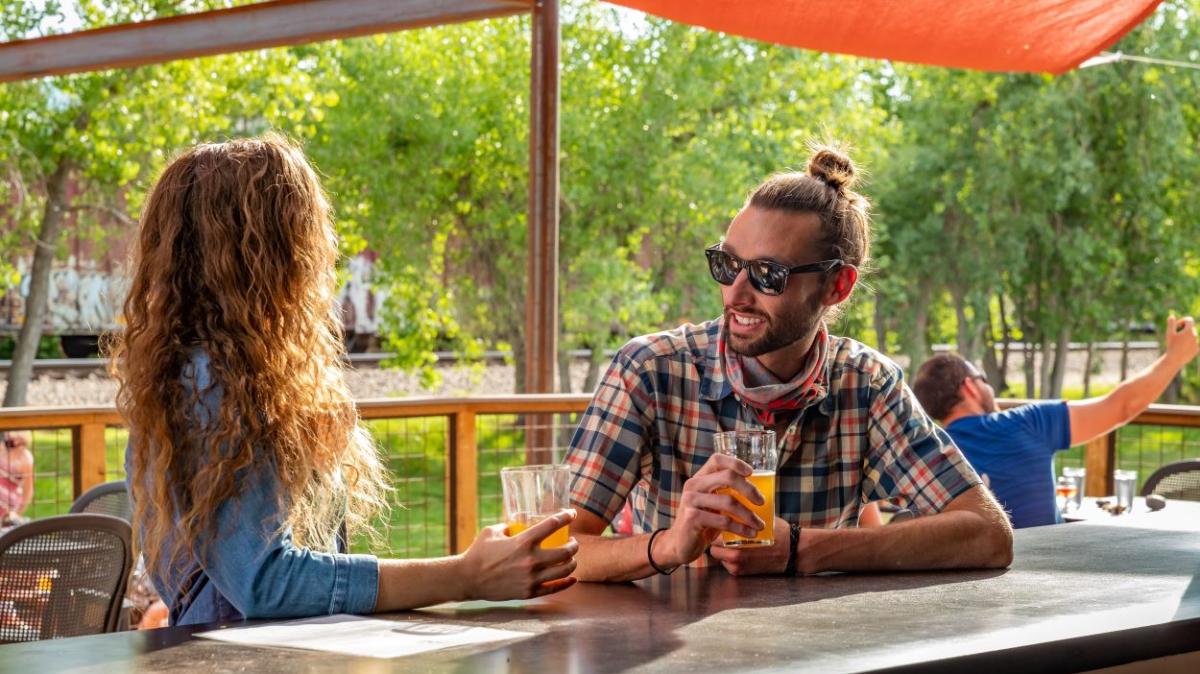 ✓ Attend a CU Football Game
What's more quintessentially fall than getting bundled up and heading to the field for a crisp night of school spirit? Better yet, make a whole day of it with some tailgating, pre-game eats, post-game brews and even a chance to see the University of Colorado's mascot, Ralphie, a live buffalo who makes an appearance at every home game. Get tickets here.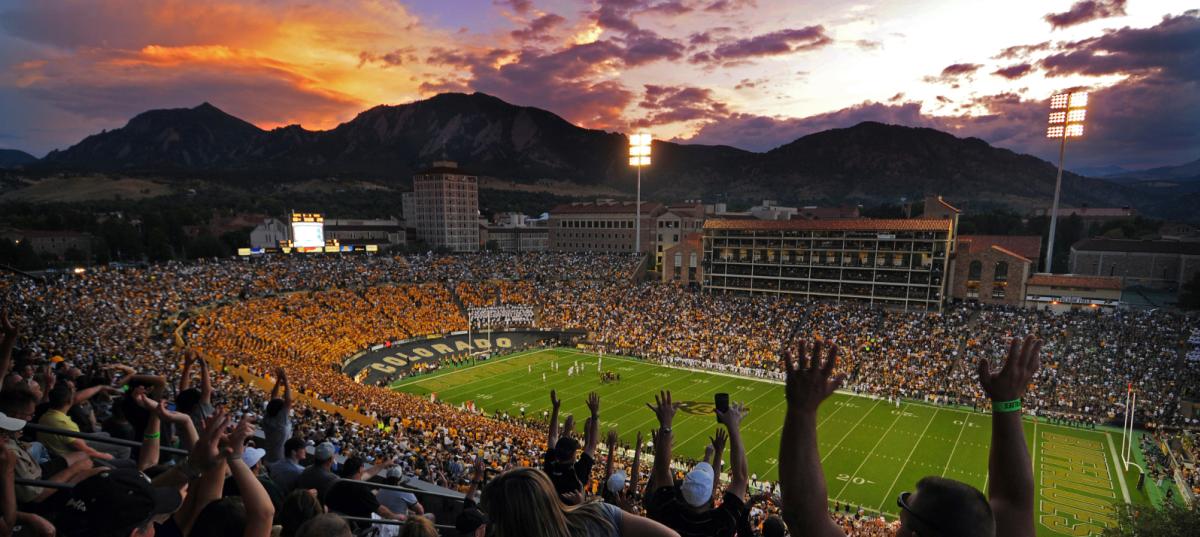 ✓ Find the Perfect Fall Sweater
Hit downtown's Pearl Street for a cozy new sweater at trendy Elison Rd, the independent labels at Mable and Moss, the Patagonia flagship or Flower Wild (among many others) or the outdoor Twenty Ninth Street shopping center, where you'll find Evereve, J. Jill, Anthropologie, J.Crew Factory and more.
✓ Stay the Night Somewhere Special
From rustic cabins and cottages to hotels with swanky lounges and roaring fireplaces, each of Boulder's hotels offers a mini escape to look forward to. Check out our full list of hotels located right in Boulder, close to the action.