Boulder's Classic Spring & Summer Festivals 
Why not plan a festivacation in Boulder? (A festivacation is when you're so excited about a festival or event that you plan a whole vacation around it!) Summer in Boulder is teeming with amazing festivals, the perfect excuse to get to this pretty town at the foot of the Rocky Mountains — and stay awhile.
Music  |  Arts & Culture  |  Sports & Movement  |  Family  |  Food
Please Confirm Events and Happenings
Please check official event websites before making plans to attend. This site may not reflect the most recent updates, as events recover from Covid-19 disruptions.
Music Festivals
April 29-30, 2023
All-star lineup in a historic theater. Ben Harper, Watchhouse (previously Mandolin Orange), Shovels & Rope, Haley Heynderickx and more headline this festival with solo, acoustic performances inside the stunning Macky Auditorium.
May 12-15, 2022
A celebration of Bach's music alongside contemporaries and later composers. Taking place in Boulder's historic First Congregational Church, wood floors and a tiered stage offer a warm and clear acoustic to experience. Throughout the four days of the event there will also be educational masterclasses and an art exhibit.
Wednesdays, June 15-August 3, 2022
Oldies to alternative and everything in between. Boulder County's premier outdoor summer concert series takes place in the heart of the city on the bricks of the one-and-only Pearl Street Mall, complete with a large outdoor beer/margarita/wine garden.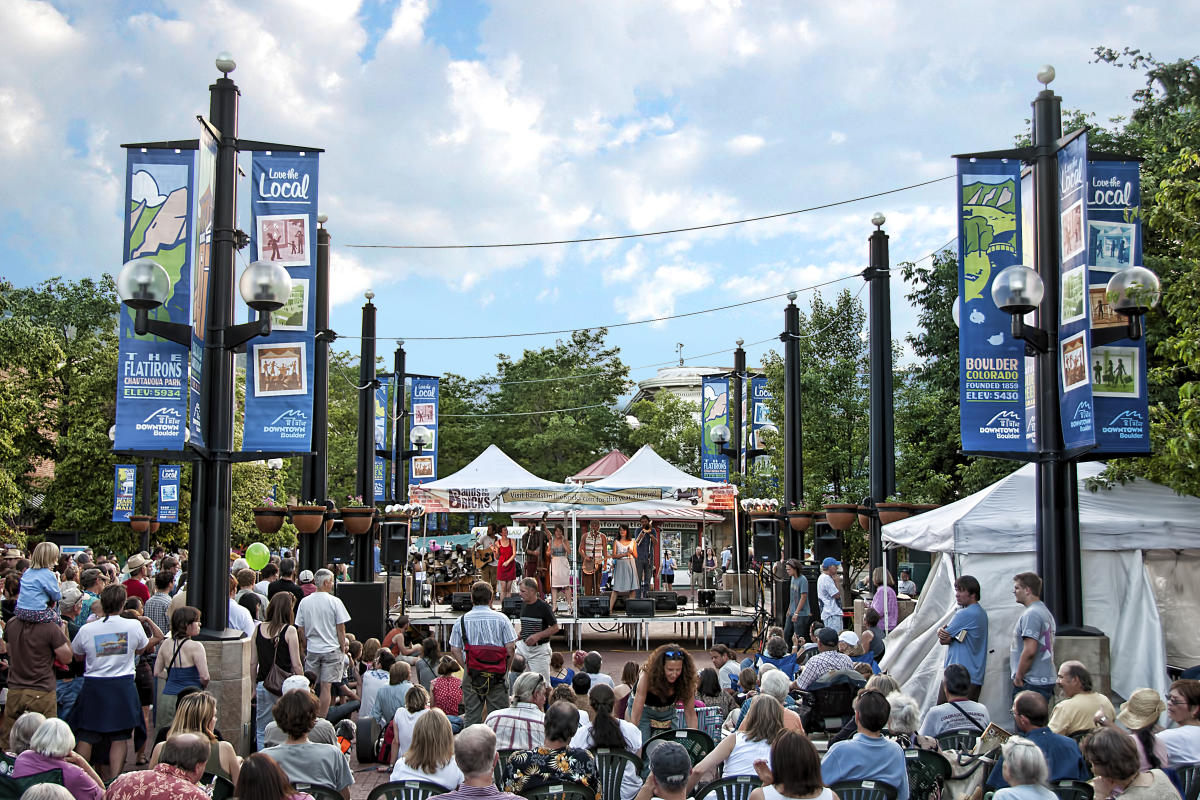 July 1-3, 2023
A fan favorite with historic roots. This summer Dead & Company (comprised of members of the Grateful Dead plus John Mayer) will return for a final series of performances at the University of Colorado's iconic Folsom Field, a venue frequented by the Grateful Dead in the 70s. Join deadheads from across the world as they gather in Boulder for three nights of unforgettable performances before the band hangs up its jams.

June 23-26, 2022
Nationally touring comics and local up-and-comers. Comedians featured on Comedy Central, Netflix and The Late Show with Stephen Colbert come together with festival winners and local comedians to create a sea of hilarity at a couple of popular Boulder venues.
June 30-August 7, 2022
Classical music greats, historic locale. This internationally acclaimed, six-week summer festival is held at the historic Chautauqua Auditorium, showcasing an orchestra of professional classical musicians from all over the world.
July-Sept. 2022
Big names, small venue. Summer brings the kickoff to Chautauqua's series featuring concerts, silent movies, theater, dance, forums, and family events — all beside the stunning Flatirons.
August 12-13, 2022
Celebrating Brazilian music, dance and culture. Boulder Samba School hosts this lively festival, one of the largest in the nation, featuring high-energy performances and educational music programs at the Boulder Bandshell.
May 17-22, 2022
Passionate musicians honoring a legend. A celebration of the great composer Gustav Mahler during a week-long festival, culminating in two orchestral performances of one of Mahler's major symphonic works.
Arts & Culture Festivals
May-September, 2022
Vibrant performances in open air. Music, dance, theater, opera, hippy bluegrass church (no joke!) and more are all happening as part of Arts in the Park at the Glenn Huntington Bandshell in Boulder's Civic Area.
6-9pm every first Friday of the month
Local artists in action. Embark on a free self-guided tour of artists' studios and creative businesses in the NoBo Art District. Stroll through the area and meet painters, sculptors, photographers and more. Be sure to check the map to see which studios are open and when.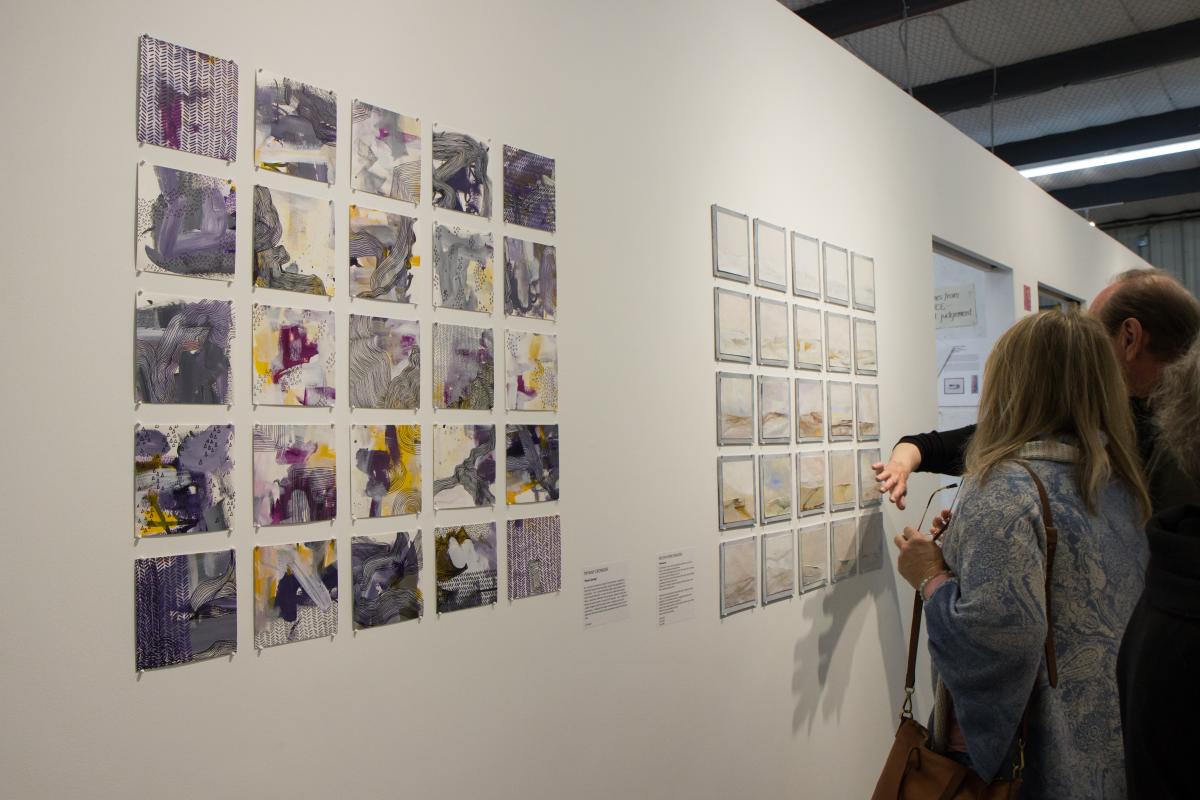 May 9-13, 2022
Fresh tech and entrepreneurial ideas. Startup Week brings innovators and the community together with 200 events throughout the free, five-day lineup.
June 3-11, 2022
Painters inspired by the outdoors. A week-long celebration welcoming artists of any skill level to make art en plein air in and around Boulder, with the opportunity to exhibit and sell their works.
June 6-12, 2022
See you at Pride? Whether you're looking for something the whole family can take part in or a more 21+ experience, there's something for everyone at Boulder County Pride Week. Sign up for teen art classes, adult networking events, music, trivia, dancing and more.
Boulder Fine Art Street Festival
July 30-31, 2022
Handmade fine art in an open-air setting. This vibrant outdoor art festival returns to Twenty Ninth Street this July, featuring local and national artists and crafters.
June 5-August 7, 2022
The bard under the stars. Each summer, several plays are performed in the historic Mary Rippon Outdoor Theatre and in the indoor University Theatre on the University of Colorado's campus.
July 14-17, 2022
Environmental awareness through storytelling. Watch documentary features, short films, Q&As and interviews online or at the Dairy Drive-In at the Dairy Arts Center.
July 15, 2022 (tentative)
Wild on the water. Boulderites don their best business attire and hit the creek in this yearly tubing tradition. The event starts at Eben G. Fine Park, but you can catch the view of the hilarious action (e.g. spectators dangling breakfast from atop bridges for tubers to grab) anywhere along the creek near downtown.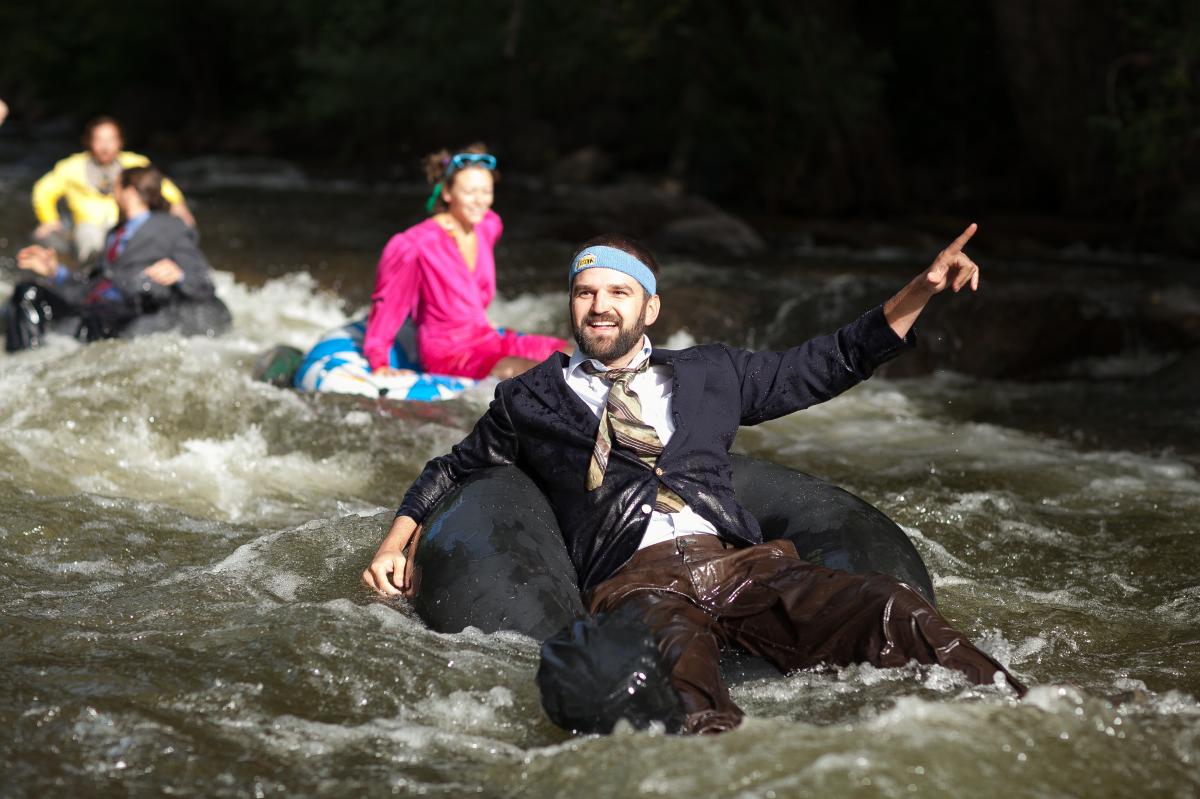 July 16-17, 2022
Preview: Friday, July 15, 2022
Creative souls on display. Tents line downtown Boulder's Pearl Street for this juried celebration of visual arts — from whimsical and modern sculptures to traditional watercolors, oil paintings and more.
Dates TBD, 2022
Highlighting Black, Indigenous and brown self-identified artists. Head to VisionQuest Brewing for one special day of local artwork, performances, giveaways and tasty treats.
Sports & Movement Events
July 31-August 12, 2022
High-flying choreography. Experience the joy of dancing in the air, for beginners through advanced aerial dancers. Two weeks of classes, lectures/demonstrations, informal discussions and performances. 
August 6, 2022
Insanely epic athletes. This "half Ironman" takes place at the Boulder Reservoir with a spectacular Rocky Mountain backdrop. The event has been an athlete favorite for over a decade and is one of the fastest IRONMAN events to sell out each year.
June 26, 2022
A race with a view. Grab a coffee and get up and at 'em as athletes from all over the region bike, run, and swim on the scenic Boulder Reservoir.
July 14-17, 2022
Yoga in a scenic setting. This celebration of yoga and music features world-class yoga instructors, live music, inspirational experiences and community building.
Family-Friendly Events
May 1, 2022
Unbearably cute kiddos in costume. The Tulip Fairy and hundreds of tiny fairies and elves wake up 15,000+ tulips with a parade and festival on Pearl Street in historic downtown.
May 28-30, 2022
Boulder's creekside family festival. Food, art, performances, bazaar, carnival rides and much more — all beside the beautiful Boulder Creek.
Food Festivals
April 28-May 1, 2022
Toast to Boulder's beverage scene. Celebrate with drink specials at several local restaurants, unique pairing and tasting opportunities and a variety of intimate events all weekend long.
May 7, 2022
Beer, music, outdoors. A free music festival with Upslope beer, food trucks, games, art and more, held at the Upslope Flatiron Park brewery.
August 6, 2022
Tacos, tequila and fun in the sun. Indulge in the tastiest tacos of Boulder, a curated list of craft breweries, eclectic tequilas, high-flying Luchadores, live bands and lots of free fun for the kiddos.
Every Saturday, April 2-Nov. 19, 2022 (8am-2pm) 
Every Wednesday, May 4-Oct. 5, 2022 (4-8pm)
Voted No. 1 in the U.S. A feast for the eyes, palate and soul — with all local producers. The market takes place outdoors amid a festival-like atmosphere on 13th Street in downtown Boulder.