Boulder's Sweetest Frozen Treats
Give in to one of Boulder's sweetest summertime pleasures — a cold-and-creamy ice cream cone, frozen yogurt, popsicle or other creative treats perfect for cooling down in summer.
Farm-to-Frozen Goodness
With locally sourced ingredients and inventive flavors, these Boulder frozen treats are fit for foodies.
Lucky's Bakehouse and Creamery is located inside a foodie-favorite gourmet market. They make their ice cream in house using local cream, with flavors ranging from classic to crazy. 
The marriage of an Italian and a Colorado native, Gelato Boy's owners decided to produce authentic, fresh gelato in Boulder. Taste the results in the mouthwatering harvest berries, limoncello or Straccia Newtella gelato.
Keep an eye out for Best One Yet's adorable vegan ice cream cart Vespa, dishing up plant-based ice cream so good that even non-vegans fall in love with it! 
Cool Classics 
Why stray from the classic ice cream shop when these Boulder choices will give everyone an ice cream-mustache smile.
Kid Approved
Free smiling-cow tattoos and a fun atmosphere make Sweet Cow a family favorite, with two Boulder locations. Little ones will love Trix Are for Kids or strawberry, while Mom and Dad might opt for OZO Coffee or candied ginger.
For those who can't resist a pile of fun toppings, try Ripple. This Boulder shop is a locally owned, all-natural take on the by-the-pound frozen yogurt joints your kids love. They have over 60 toppings, from fresh fruit to hot fudge.
With the vibe of an old-fashioned ice cream parlor, the kids will delight in the colorful interior of Sherry's Soda Shoppe as well as the sweet treats. The newest creation of the owners of Rosenberg's Bagels and Delicatessen, adults can enjoy hints of New York nostalgia, showcasing the tastes of Rosenberg's delectable pastries, while the little ones indulge in flavors like Oreo and cookie dough.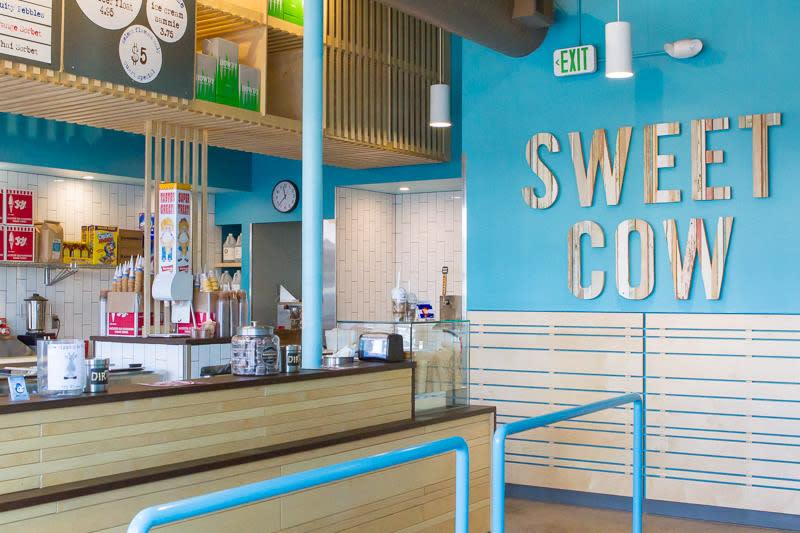 Health Kicks
Superfood infusions, all-organic ingredients and dairy-free options abound in Boulder when it comes to refreshing frozen treats.
A favorite haunt on the Hill, Rush Bowls has been serving up açaí bowls (frozen açaí fruit that's blended and topped with fruit, granola and honey) long before they were trendy. Opt for the Yoga Bowl (with hints of green tea) or the classic Beach Bowl. 
Vitality Bowls makes nutrition delish with their health-focused frozen bowls packed with superfoods like mangosteen, aronia berry, camu camu, açaí, pomegranate and more. 
Everything on the menu is 100-percent organic at Whole Sol's. Try the OG Bol, topped with banana, strawberry, chia pudding, granola and drizzled with Manuka honey or seasonal bowls like the Watermelon Basil Mojito Bol. This is next-level fresh, with everything blended fresh right before your eyes.