Last-Minute Trip Ideas for Visiting Boulder, Colorado
How to Plan It, What to Do
Need a change of scenery and a taste of something new? Boulder is one of the easiest spontaneous escapes you can make!
Get Here Fast
Boulder is centrally located in the U.S., so no matter where you're coming from in the lower 48, the flight will likely come in under 2.5 hours (probably less time than you killed on social media this week, right?). And once you land, Boulder is just 45 minutes from Denver International Airport. Rent a car and cruise right on down the highway — no mountain roads to navigate and no high altitude to contend with since Boulder is located where the plains meet the mountains. As you get close to Boulder on Hwy. 36, you'll come to the top of a hill with signs for visitor info. Stop and pick up some brochures, and snap a few pics.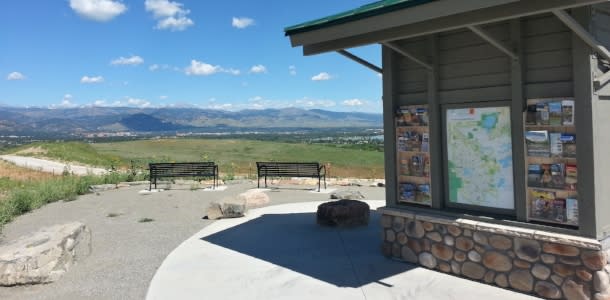 Jump Right In
Boulder is compact — just 25 square miles — and walkable. It is surrounded by wilderness and open space, and a creek runs right through town. Local life is easy to jump right into, with trails right out your hotel door, good food around every corner and great art coming out of its pores. Here are some ideas for things to see and do that won't take a lot of planning.
Easy, Fun Trip Ideas
• Pearl Street Drop your bags and head over to Pearl Street, a brick-paved, pedestrian street in historic downtown that's lined with boutiques and eateries. It is the heart and soul of Boulder, with street performers and the best people-watching any time of day.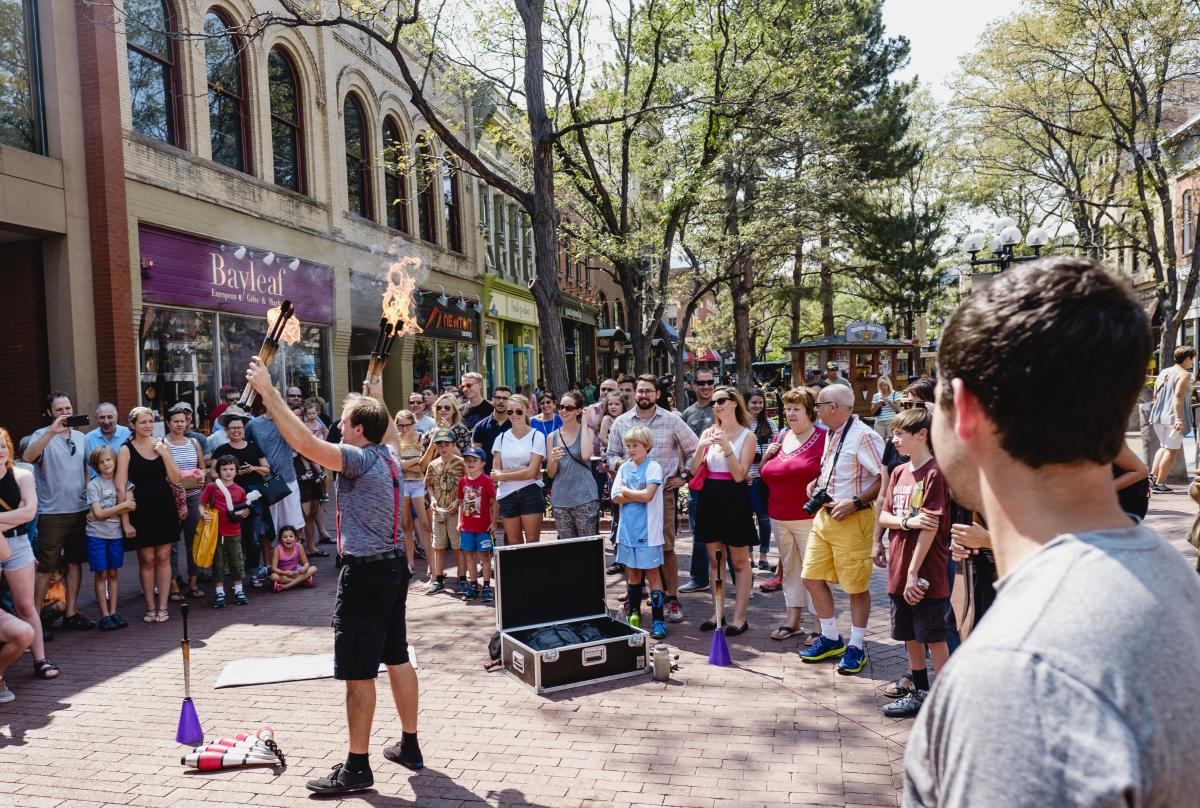 • Snack Time Nab a seat at Salt (whose patio is great even on a sunny winter day), order some exquisite fare concocted by renowned Chef Bradford Heap, then watch the crowds go by as you sip your DIY concoction and nibble on farm-to-table bites. 
• The Flatirons If there's one thing you have to do, it's snap a photo in front of the Flatirons. Boulder's most iconic landmark is the slanting sandstone mountains on the west side of town. This is a popular area for hiking, with a network of trails leaving from Chautauqua Trailhead at the foot of the Flatirons. 

• Hike Easy Go for a hike just a stone's throw from downtown. About a five-minute walk from downtown Boulder is the trailhead at The Peoples' Crossing (formerly "Settlers Park"). Embark on the short but impressive Red Rocks Trail, in which you'll climb over otherworldly, ochre-colored sandstone formations and get a view of the city below.
• Adventure Tour Have an adventurous spirit but short on planning time? Hand off all the details to the pros at Colorado Wilderness Rides and Guides, who will arrange a hiking, mountain biking, fly fishing, rock climbing, skiing, zip lining or whitewater rafting tours based out of Boulder.
• Spa Bliss Post-adventure, reward yourself with a massage at The Spa at St Julien, a luxe escape that gives you access to the St Julien Hotel's pool, lounge, steam room, sauna and patio (complete with Flatirons view).
• Dairy Arts Center Check the Dairy Arts Center schedule for the dance or theater performance du jour or for ongoing art exhibitions. There's always something happening at the Dairy, including art house films at the Boedecker Cinema.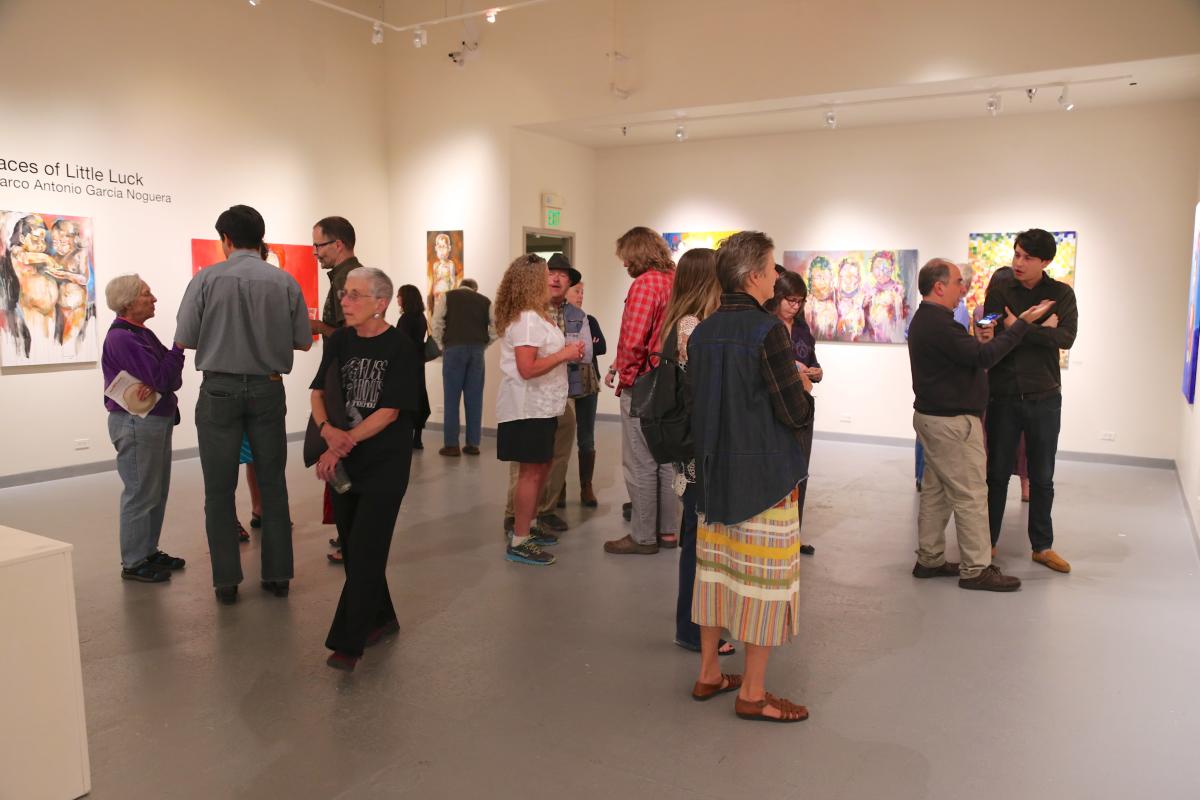 • Farmers Market Stop by the Boulder Farmers Market (Wednesdays 4pm–8pm, May–October, Saturdays 8 am–2pm, April through November), which has a festival-like atmosphere and represents locals-only growers.
• Boulder Dushanbe Teahouse Next door to the market is the Boulder Dushanbe Teahouse, a Persian teahouse that was gifted to Boulder by its sister city in Tajikistan. Sit and admire the exotic Persian carvings and décor over lunch or tea.
• Food or Drink Tour Go for a tour with Local Table Tours. Choose from chocolate-and-coffee, a taste of downtown or the cocktail tour. Their insightful guides will let you in on downtown Boulder's best-kept foodie secrets.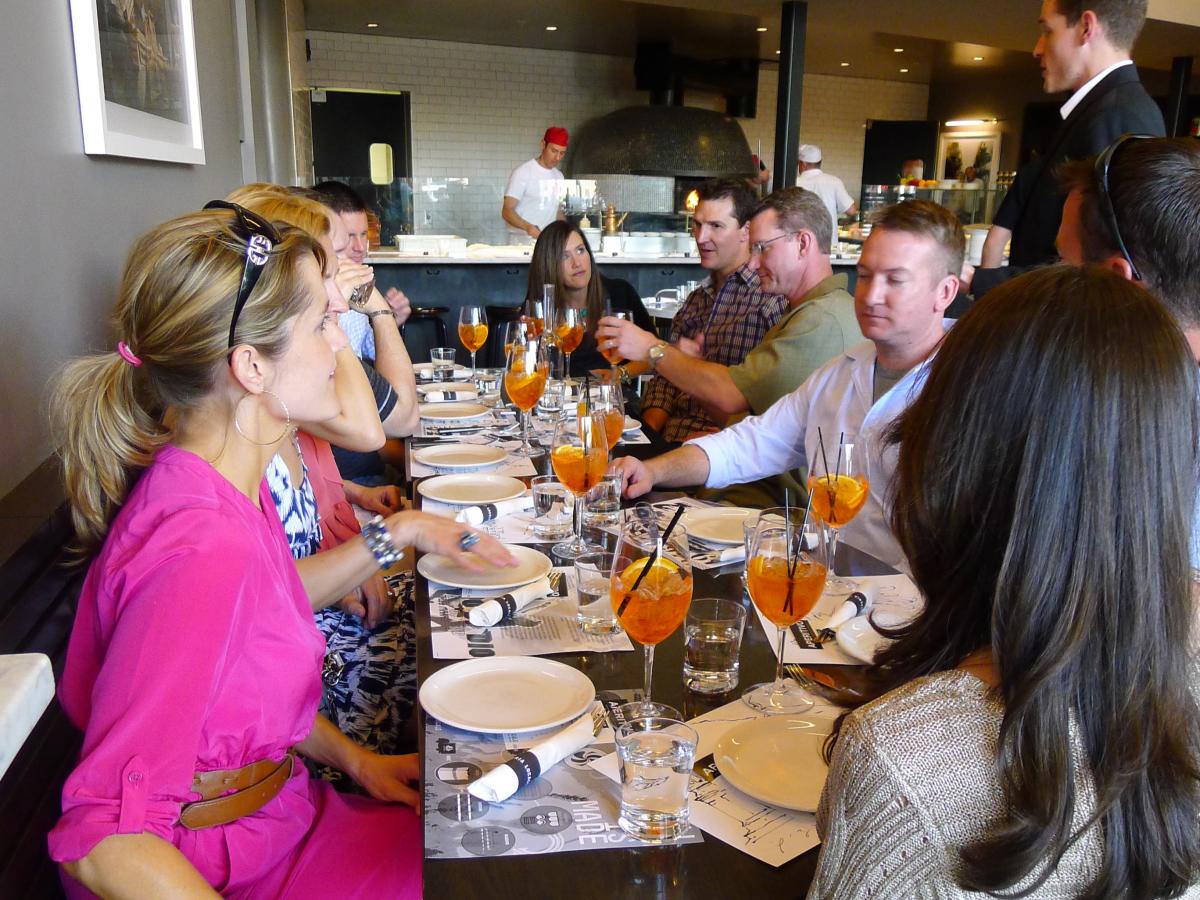 • The University of Colorado Stroll around the gorgeous campus, founded in 1867, and discover 10 things to do at CU while you're there.
• Day Trip Head up to Rocky Mountain National Park for the day. It's a little over an hour's drive and well worth it. With crystal-blue lakes, dramatic peaks rising up all around you, wildlife encounters and trickling alpine streams — it's everything you imagine the Colorado wilderness to be. If you're visiting late May through mid-October, you'll need to reserve timed-entry spot for Rocky Mountain National Park in advance.
Accessibility Info

Rocky Mountain National Park has many accessible facilities for visitors, including visitor centers, scenic overlooks, self-guided trails, campgrounds, picnic areas and a backcountry campsite. The Park also offers rugged three-wheeled, all-terrain wheelchairs, which can be reserved at no cost. Learn more about all accessibility options.

Tips for Getting Here
• Rent a Car This is probably your best bet to maximize your time. Driving from DIA to Boulder usually logs in at about 45 minutes, unless it's rush hour. If you're really hot to trot, you can usually shave some time off on E-470, a swift toll road. Most major rental car companies apply renters' tolls to the car rental agreement, but it won't be cheap at about $15 plus any additional fees from the car rental company.
• RTD Public Bus RTD buses pick up and drop-off passengers at Denver Airport Station – Gate 6. Look for Route AB/AB1 to Boulder. Ride time is 1 hour and 5 minutes and costs $10.50 one-way (you'll need to give exact change). Visit RTD-Denver.com for schedules. There's storage for your luggage and it's a pretty simple trek to downtown Boulder — just get on and ride.
• Eight Black Airport Shuttle Friendly and swift shuttle service. Eight Black will cost you $52 for the first passenger and $30 for additional passengers.
• Lyft/Uber/Taxi Great for getting out of the airport fast, but it will cost you a pretty penny — somewhere around $80-100. Rates vary, so check your app before you request a ride. Ride time will be in the 45-minute to 1-hour range.