Boulder for Chocolate Lovers
Hey, chocolate lovers! Boulder has the cure for your chocolate fever — morning, noon and night. Whether you want to build an entire chocolate itinerary and tour the town in a chocolate-infused stupor or just add a bit of creamy decadence to your day, here are the best ways to enjoy chocolate in Boulder.
Have Chocolate for Breakfast
One of the best ways to start your day is at OZO Coffee Company with a jolt of caffeine from their mocha menu (there are 21 different choices from Berry White, white chocolate with blackberry and a hint of maple, to Irish Kiss, dark chocolate with Irish cream). Or another great start to the day is a visit to Jill's Restaurant + Bistro for Sunday brunch to sample the dessert station featuring a double chocolate fountain. A third option is to grab a chocolate croissant at Le French Café, which is run by a French native and is authentically delicious.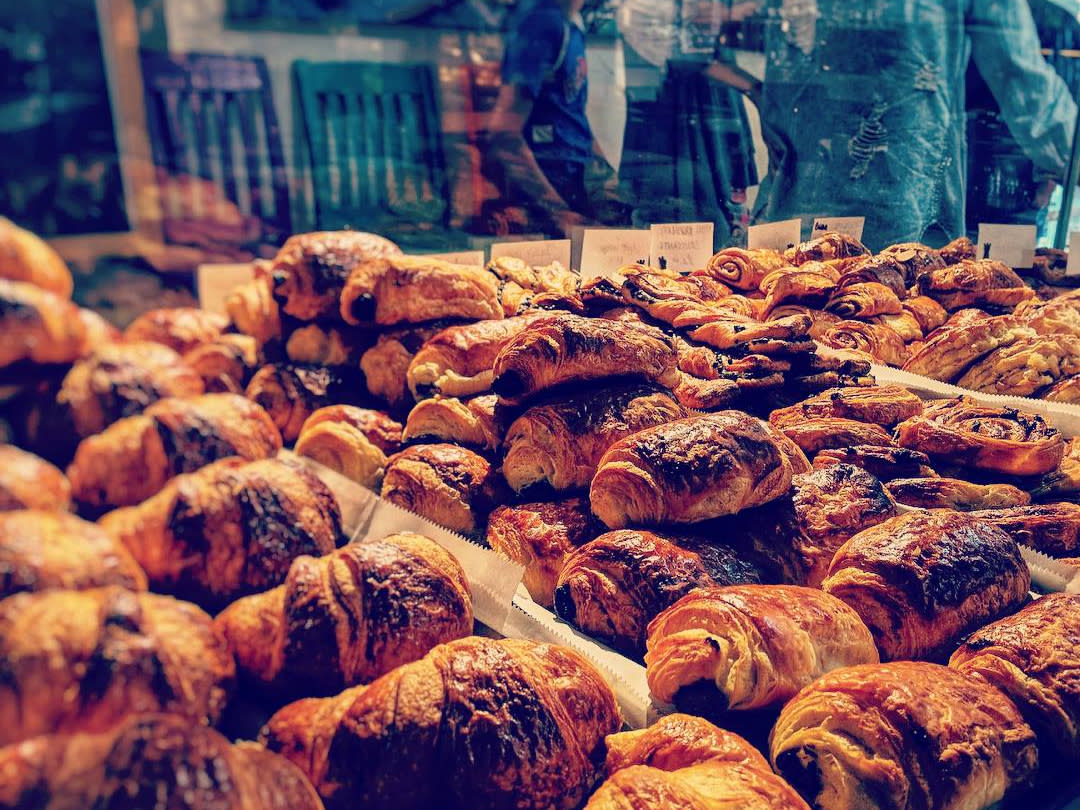 Shop and Savor
Doesn't chocolate make the perfect gift (especially to yourself)? Pop into the wonderfully whimsical Piece, Love & Chocolate for truffles galore, sipping chocolates, chocolate-enrobed pretzels, chocolate-covered marshmallows and dozens more luscious confections. When you want that special something for the person who has everything and appreciates an international or gourmet touch, head to Dedalus Wine Shop & Market and select just the right chocolate bar from more than 80 artisanal, craft and bean-to-bar American bars as well as selections from across the pond.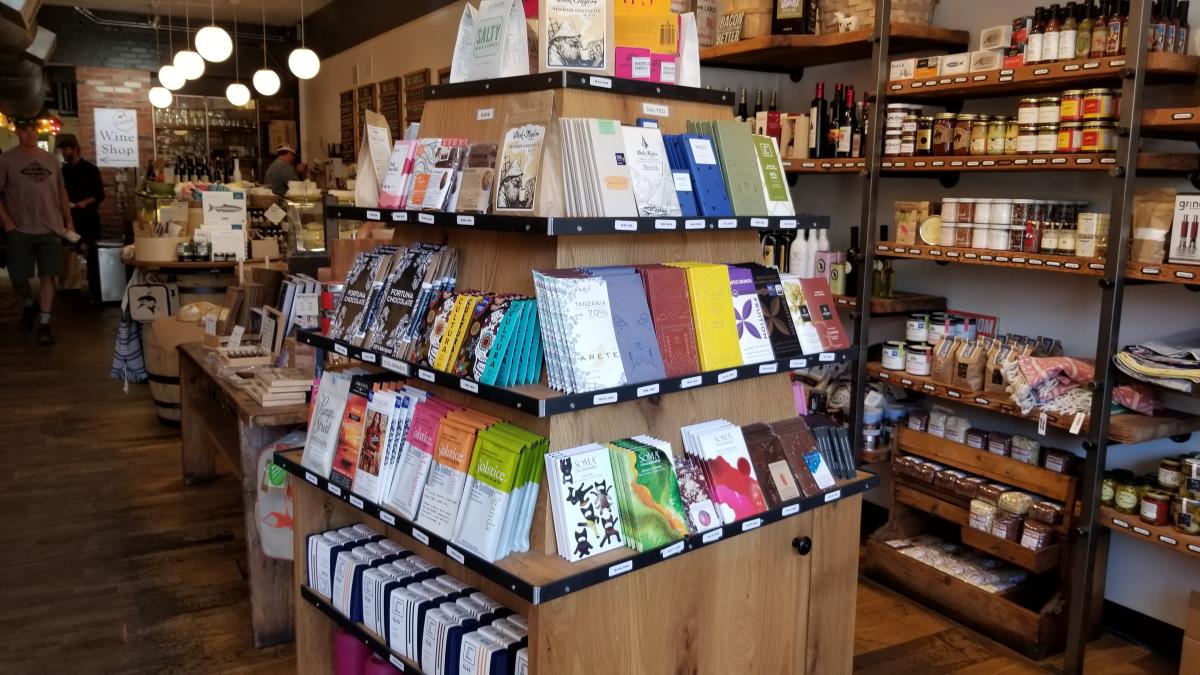 Or keep it local with a visit to "The Candy Man," a.k.a. Brandon Busch, who helms Lift Chocolate. Brandon served two combat tours in Iraq and Afghanistan and continues to serve in the Marine Corps reserves. There's no doubt you will get a lift in spirits when you visit and sample the gourmet chocolates (handmade in small batches) in this tucked-away Gunbarrel spot.
Moksha Chocolate, with a storefront in east Boulder, is an artisan farm-to-bar chocolate company known for its dreamy dark chocolate, unique inclusion bar combinations and non-dairy options such as matcha and raspberry coconut — all made from beans sourced directly from San Martin, Peru and Silk Grass, Belize.
And why not shop at the Rocky Mountain Chocolate Factory since you are, after all, at the foot of the Rockies? They feature just about anything your taste buds crave, from turtles to fudge to cocoa.
Try Chocolate-Infused Local Brews
Wine might seem like the ultimate beverage for chocolate pairing, but Boulder's breweries prove that's not always the case! Two chocolate-infused brews to try: Mountain Sun's Chocolate Dip Stout (into which brewers crush 10-pound Belgian chocolate bars) or Avery's Vanilla Bean Stout (with chocolate essences).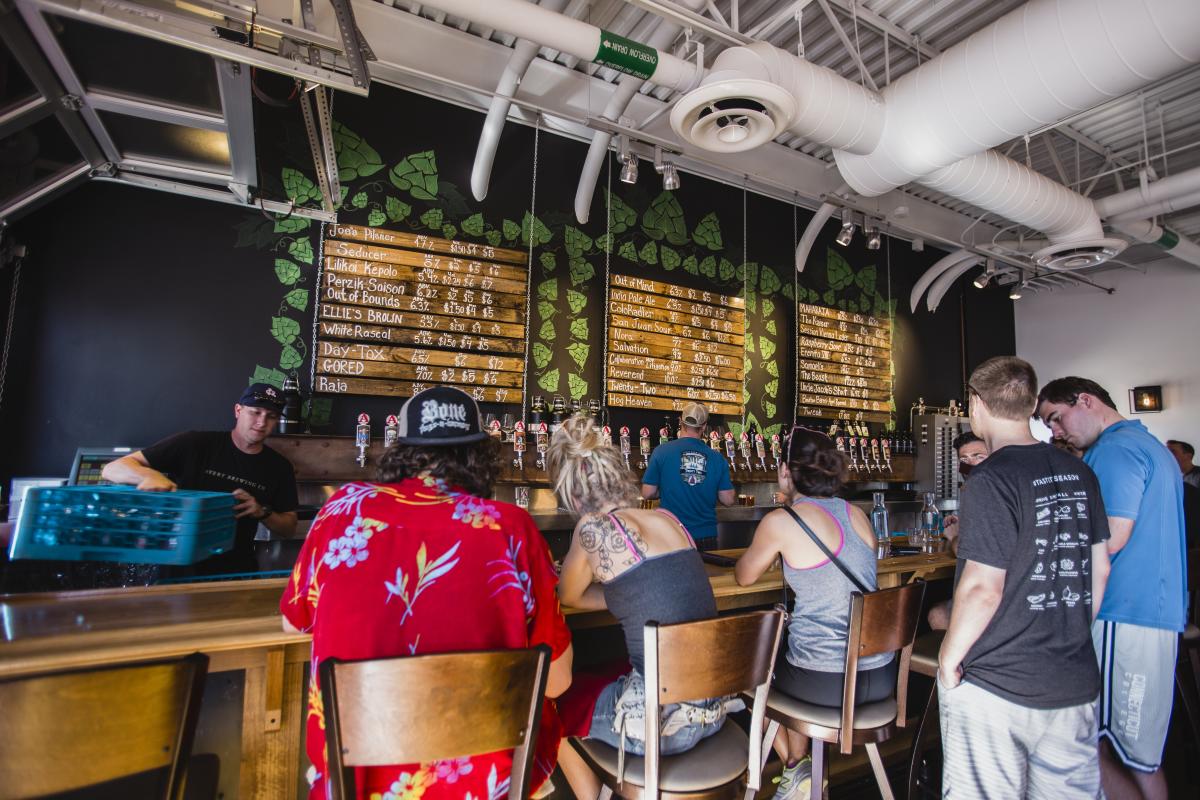 Learn the Art of Chocolate Making
When you learn how to make your own chocolate confections, you never have to be without! Every month, Piece, Love & Chocolate shares the love and learnin' of making chocolate and chocolate confections. Classes to demystify truffles, ganaches, éclairs, soufflés and macarons are all available. And, if you want to leave the chocolatiering to the experts, there are plenty of goodies to sample—we recommend any one of PLC's 50 different flavored chocolate truffles. Moksha Chocolate, in the Gunbarrel area, also offers chocolate-making classes. This farm-to-bar chocolatier focuses on ethical sourcing, which you can learn about during one of their classes. Recent sessions have included how to make your own chocolate bark, and tastings and tours.
Have Your Cake (and Eat It, Too)
At Shamane's Bake Shoppe, a dark chocolate ganache covers either a rich devil's food or chocolate sponge cake layered with chocolate mousse. Top it off with a raspberry marmalade. Is your mouth watering yet? Kim & Jake's first love was cake, and we're willing to bet it will be love at first bite for you once you try their rich and hardy gluten-free cakes. And we'd be remiss if we didn't give one more shout-out to Piece, Love & Chocolate for their incredible chocolate cakes, with fillings like pecan crunch, salted caramel or traditional chocolate frosting.
Stock Up on Local Cocoa
Step into just about any grocery store in Boulder, and you'll find a number of locally produced chocolate goodies on the shelves. Chocolove's selection of all-natural chocolate bars in more than 30 flavors are crafted using the classic techniques of Europe's chocolatiers. Every bar wrapper features a love poem inside. Nut butters might be what Justin's is known for, but it's the chocolate-covered nut butter cups that make us swoon. Free2b is a Boulder-based company that makes Sun Cups and other chocolaty treats that are free from the top 12 allergens. Those who are chocolate obsessed can even get beneficial supplements (like turmeric, melatonin and probiotics) enrobed in fair-trade milk chocolate from Good Day Chocolate, also based in Boulder. For those who desire an organic, vegan or gluten-free chocolate option, check out the brand CocoLicious available at Whole Foods and Natural Grocers. There's even a sugar-free chocolate option, made right here in Boulder by Lilly's Sweets, which you can find in most grocery stores.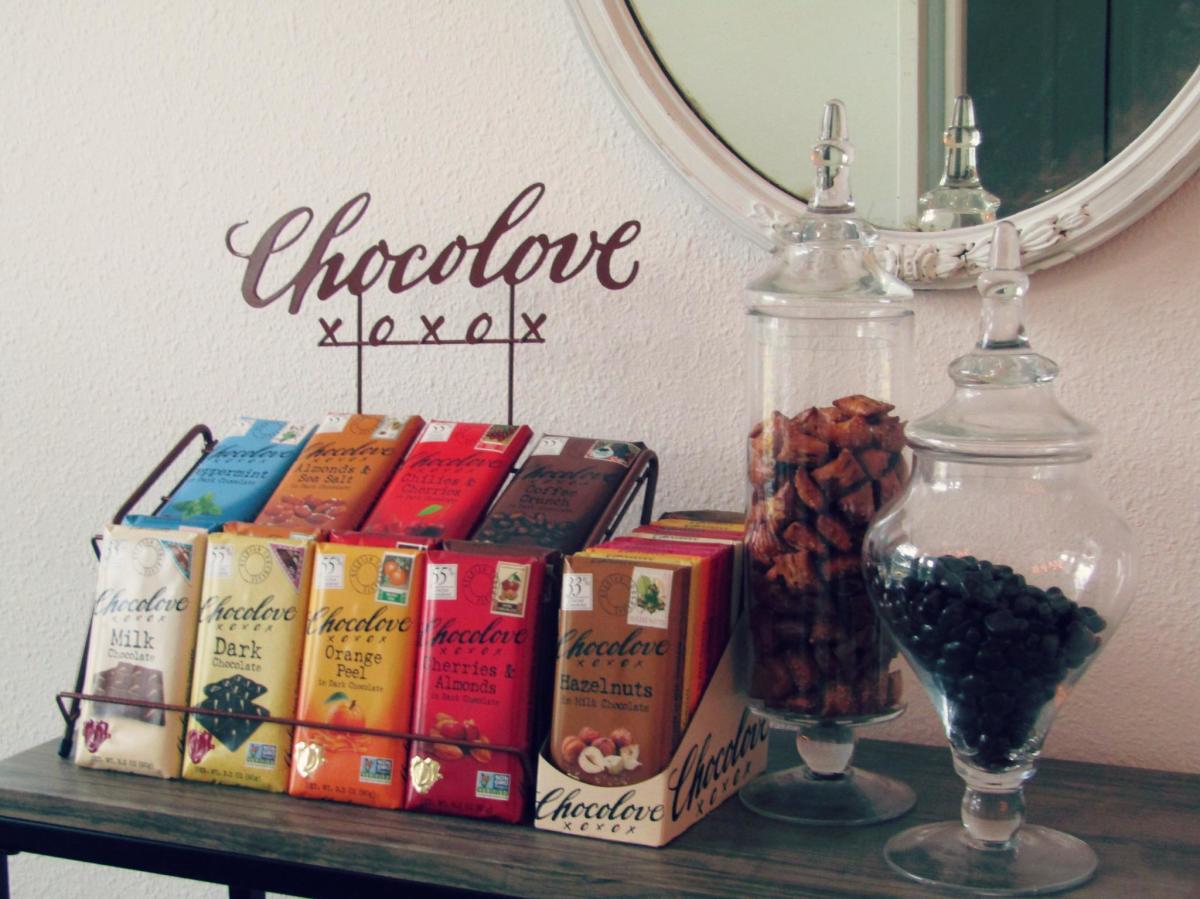 Want more? See a list of some of the best hot chocolate spots in town.