Support for Boulder Tourism Businesses
Are you a Boulder business with ties to tourism? Read on to learn a bit more about how Visit Boulder, the Boulder Convention and Visitors Bureau, is here to support you.
It's our job to help tell Boulder's story to potential visitors the world over. And oh, what stories there are to tell!
We are constantly amazed by the incredible people and businesses that make Boulder the beautiful, passionate, creative, energetic and friendly place that it is. Because of you, this town is brimming with great stories and experiences, and it's our absolute pleasure to spread the word.
The mission of Visit Boulder, the Convention and Visitors Bureau, is to provide leadership in promoting Boulder's natural environment, arts, culture, innovation, and the visitor experience to support economic vitality and our quality of life. We're funded by tax dollars, not membership dues, and all of our services are free to tourism businesses. Here are a few services that you can take advantage of:
Free Website Listings 
If you are a tourism-related business and you don't see your listing published on this site (you can simply use the search box or check under your category, such as Things to Do or Restaurants), we'd be happy to add you. Our website receives 40,000+ visits a month, so we hope you might see some referral traffic. Maybe you've found your listing and would like to change the wording a bit. Or maybe add another photo. We can help get it just the way you want. Do let us know if you'd like to change anything about your listing. That's free, too.
Free Event Listings  
Our event calendar is one of the top-visited pages on our site. If you host an event that is of interest to a visitor, please feel free to submit your event here. Events must take place within the Boulder city limits — and be of interest to a visitor — to be included.  
BookDirect 
Visitors can purchase tickets for events and activities, or book hotel rooms right here on our website while they are planning their trip. Contact us to find out if your system can sync up with BookDirect. If so, we'll add you for free.
Visitor Packages 
If you have visitor packages to promote, let us know. We also facilitate a fun, annual get-together to help tourism folks collaborate and create only-in-Boulder visitor packages. Let us know if you'd like to be on the invite list.
Partner Newsletter  
Our partner newsletter is filled with tourism-related announcements, alerts about events that may impact your business, professional development opportunities and more. If you are interested in subscribing, complete this form. 
Bringing Groups to Boulder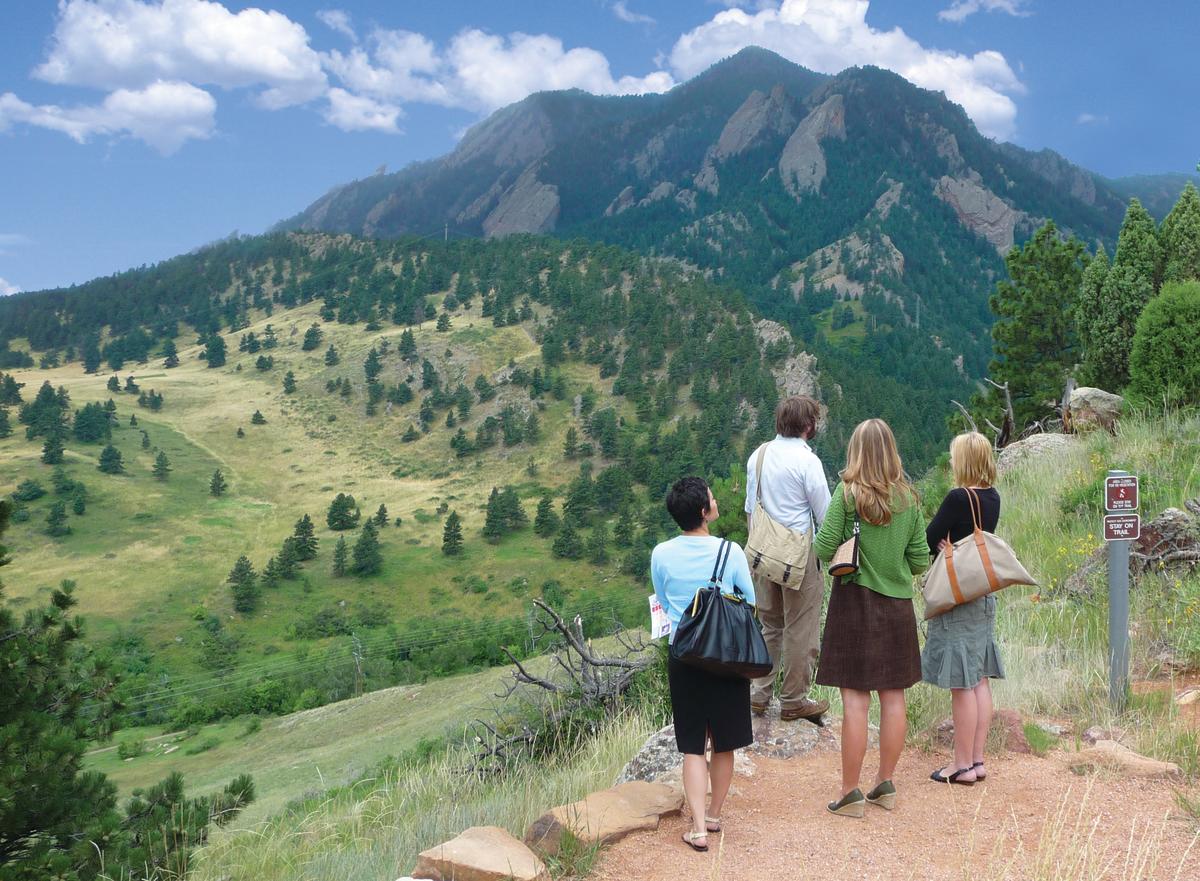 We have a team dedicated to booking conferences, meetings, sports and events in Boulder. If you have facilities or activities appropriate for groups, please check out these opportunities:
We would love it if you would keep us updated on what's new in your world. Our monthly visitor e-newsletters, web content, ongoing social media feeds (follow us on Facebook, Instagram and LinkedIn) and other PR and marketing efforts require fresh ideas all the time. While we can't promise coverage, we want to know what's going on with you.
Contact Us

Emiliano Lake-Herrera

Director of Visitor Experience & Community Partnerships