5 Reasons to Have Your Wedding in Boulder
Choosing a location for one of the most important days of your life is no small task. You want a setting that's memorable, convenient, welcoming and meaningful. Rest assured, you'll find Boulder to be all of these things. Here are just a few reasons why.
1. The Photos Will Be Incredible
You and your groom lit by the sun in front of a pine forest or the slanting red-rock faces of the Flatirons. Your flower girl skipping alongside budding tulip beds on brick-paved Pearl Street. The entire wedding party perched high on a rock formation, Boulder stretching out for miles below. There are so many settings to make your wedding photos stand out. 
2. Your Guests Will Have a Blast
Before and after your wedding, guests can hit the hiking and biking trails that are minutes (if not seconds) from their hotel doors. They can shop and watch street performers on Pearl Street. Stroll the Boulder Farmers Market. Sip tea in a magnificent, hand-carved Persian teahouse. Visit the Museum of Boulder or tour a brewery. Or just soak up the laid-back lifestyle.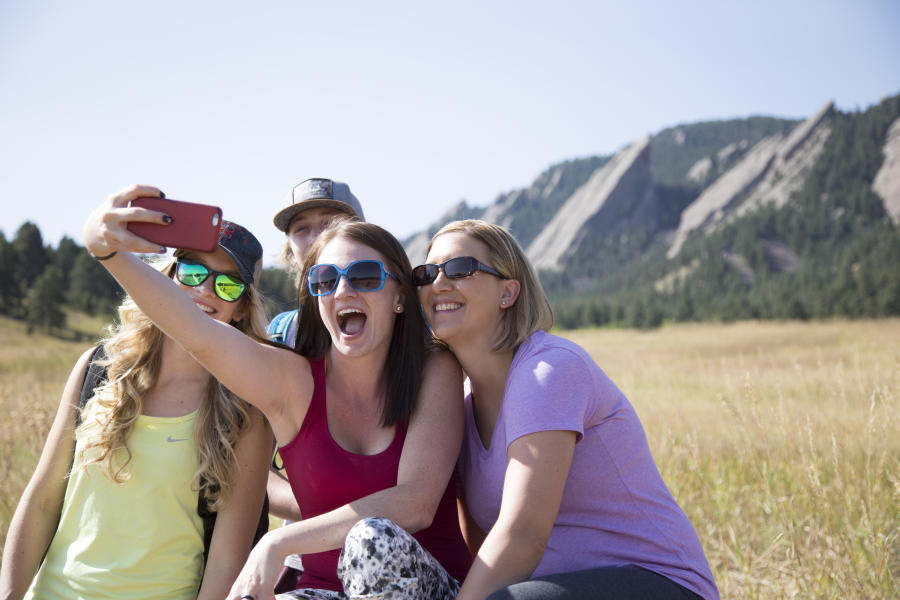 3. It's Much Lower Altitude Than Most Mountain Towns
Worried about how Grandma and Grandpa will do in the mountains? Well, Boulder is actually located exactly where the mountains meet the plains at an elevation of 5,430 feet (1,655 meters). You should still exercise caution around staying hydrated and going easy on the alcohol, but you'll get all the scenic beauty with a far lower risk of altitude sickness than high-alpine towns (often at 8,000+ feet in altitude). Skip the treacherous driving and elevation gains — yet enjoy having wilderness always within view. Boulder's weather is mild (even in winter), too!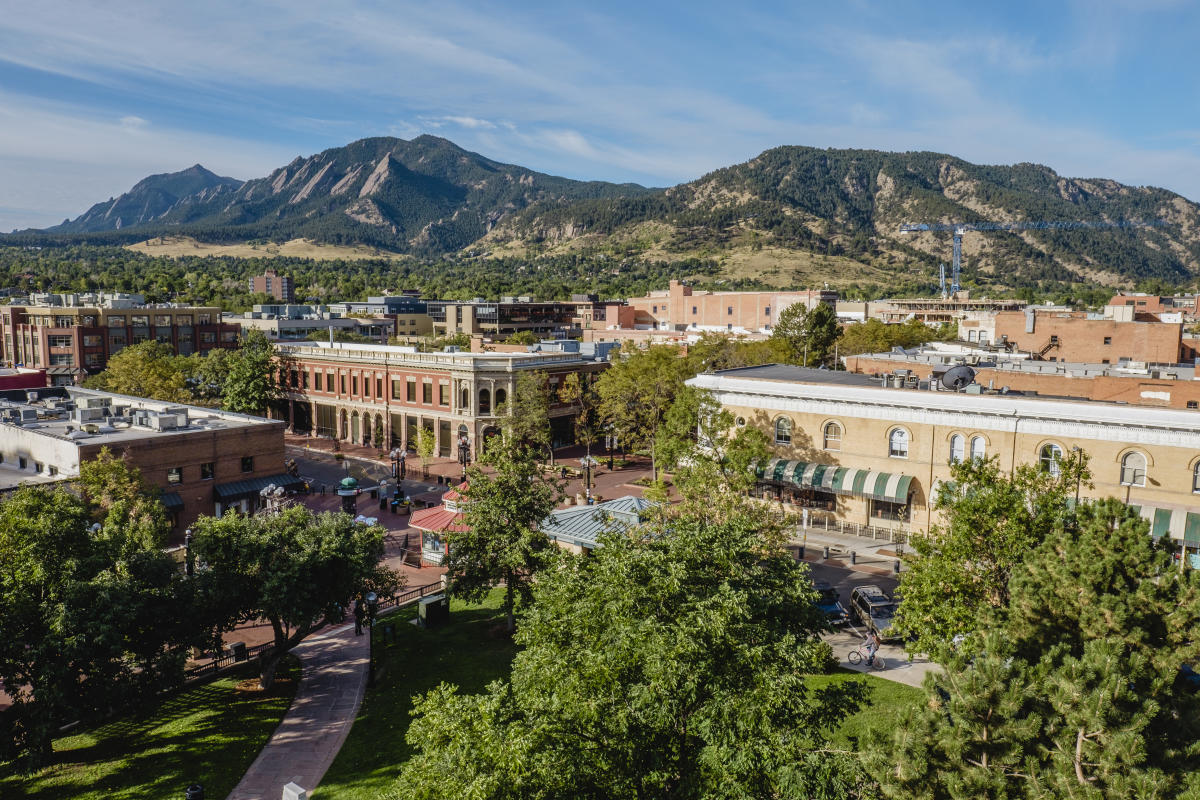 4. It's Easy-Peasy to Get Here
For guests arriving from out of town, Boulder is a 45-minute drive from Denver International Airport — only 15 minutes longer than the drive from downtown Denver — along an easy (and scenic) stretch of Highway 36.

5. Boulder Is a Super-Friendly City
Boulder was named the Happiest City in the U.S. by National Geographic, and visitors tell us that cheerful, friendly folks are one of the things they love most about Boulder. Chances are, you'll have help from some of the nicest people around when you book a venue, hire a photographer, choose a cake and order flowers. Plus, the friendly wedding experts at Visit Boulder are here to help you!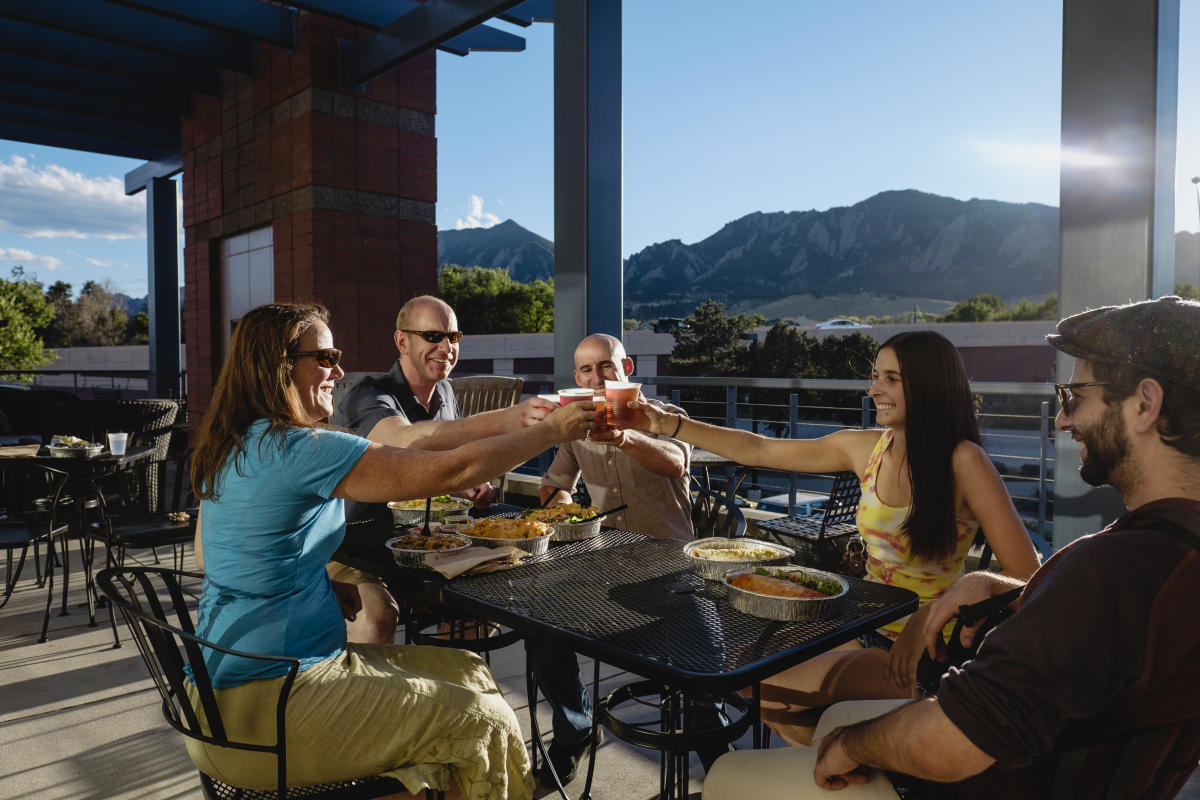 Let Us Help
Expert assistance with venue selection, hotel bookings and more is complimentary. Feel free to contact us today!
Contact Us

Angela "Fig" Wirkler, CMP

Director of Group Sales

Natalie Cutter

Group Sales Manager

Lindsey Rohrbaugh

Group Sales Manager