Winter Outdoor Activities in Boulder
There's never been a better time to get outside, and Boulder's beautiful landscape and sunny disposition make it the perfect destination to do so this winter. Come play in nature, fill your lungs with the fresh winter air they've been craving and take a break from the grind.
1. Experience the Pure Glee of Fat Biking
The giant, cushy, nubby tires on fat bikes make it possible to ride in just about any weather. And cruising down an otherwise inaccessible, snow-packed trail on a fat tire bike can make you feel like a superhero. Rent yours from Pedego or University Bicycles and head to the scenic Doudy Draw trail, or go on a half-day or full-day fat bike tour with Front Range Ride Guides.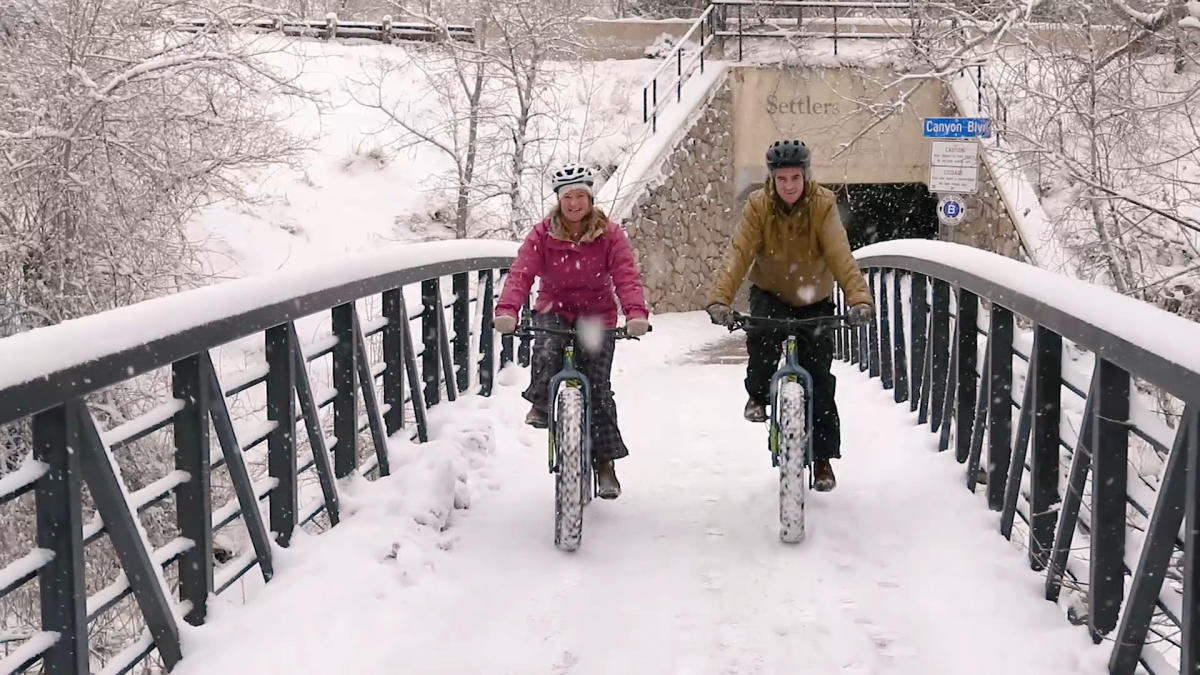 2. Discover the Magic of a Winter Hike
Boulder's trails are especially enchanting in winter. There is a stillness that comes over the landscape and fewer hikers to interrupt your thoughts. You don't need any special gear — just some boots with traction and warm layers (which you may end up peeling off under the warm Colorado sun). Here are 5 winter hikes to try out. For a gentle nature walk, try Wonderland Lake or Sawhill Ponds. Please note: Sawhill Ponds will be closed starting October 2023 for a multi-year utility project through March 2024. Learn more.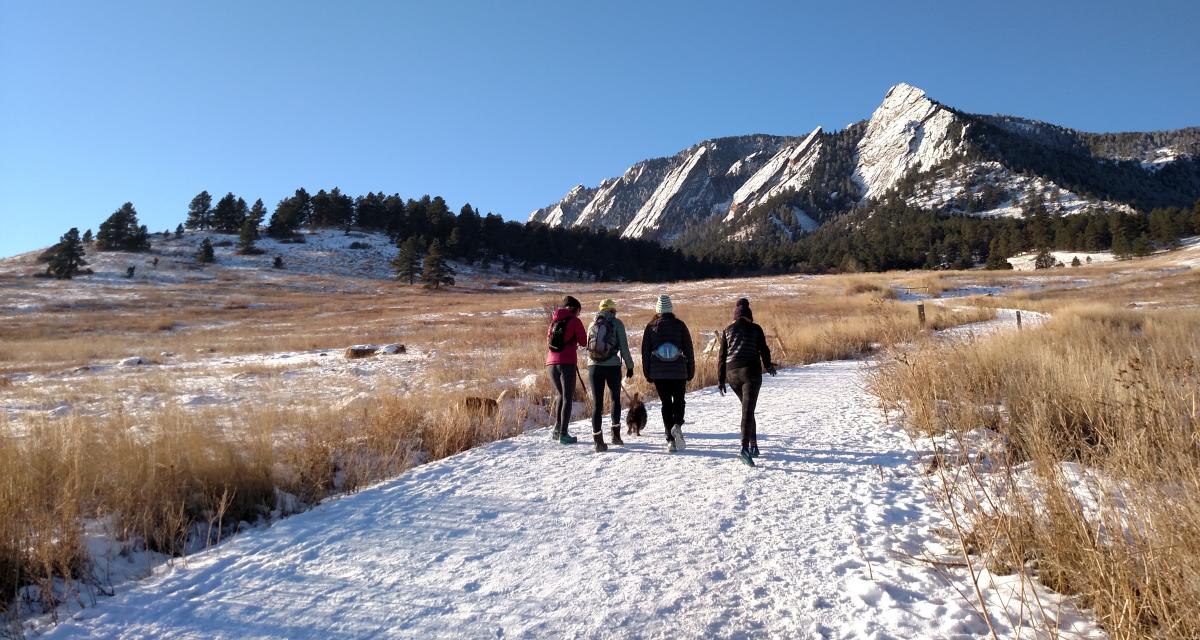 3. Get Your Heart Pumping on Snowshoes or Cross-Country Skis
There's nothing like traipsing through a quiet, snow-blanked landscape on snowshoes or cross-country skis to revive your senses in the dull of winter. Check out the stellar Nordic trails at Eldora ski resort, ski right in town at North Boulder Park, or head for the backcountry in Eldorado Canyon State Park (20 minutes away) or Indian Peaks Wilderness (an hour away). Here's where to rent gear.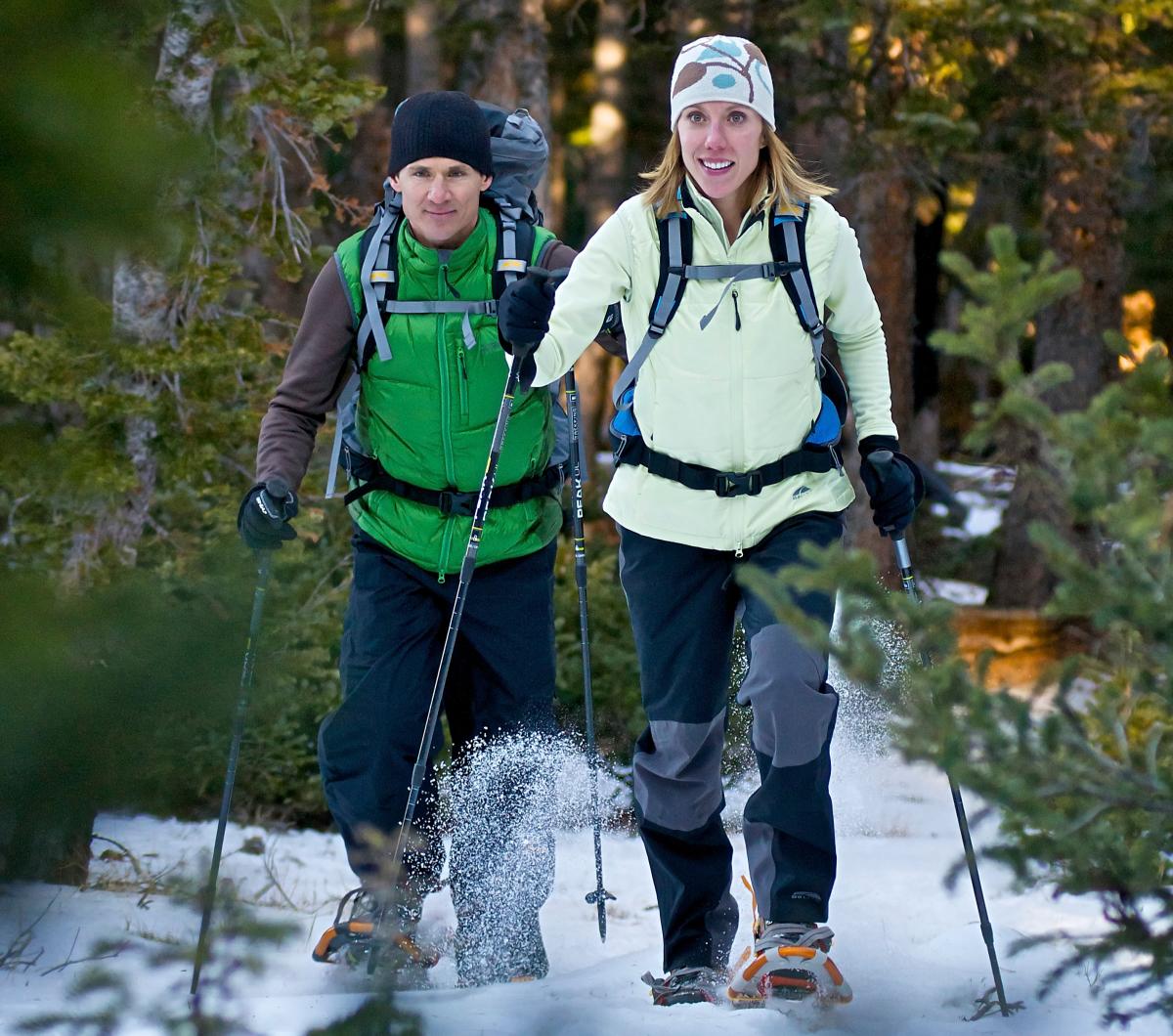 4. Play Like a Kid Again on a Sledding Hill
After a good snowfall in Boulder, you'll be hard-pressed to find any kids who want to stay inside. Stop by McGuckin Hardware for a snow tube, and head to the nearest sledding hill for some good, old-fashioned fun.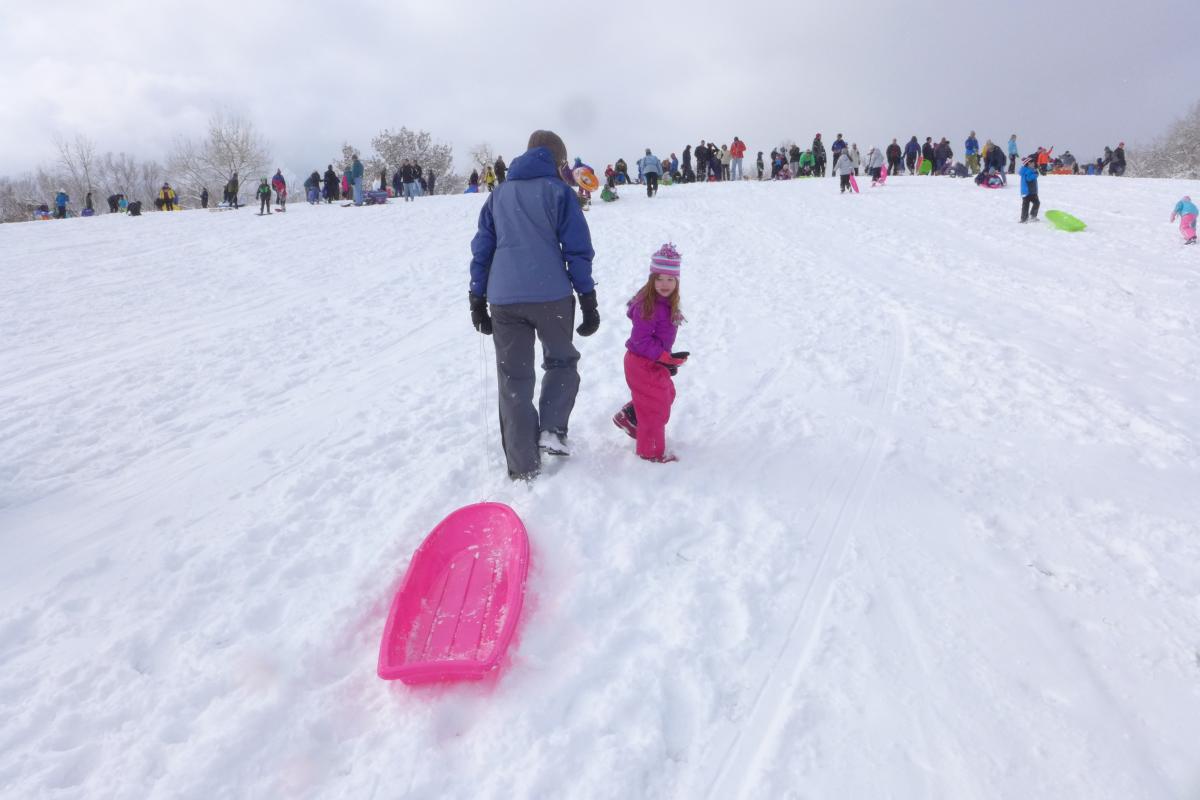 5. Go on a Mural Walk
If you're bouncing off your walls at home, come bounce off Boulder's colorful, art-splashed walls for a change. More than 135 new murals have popped up here in the last few years, about 16 of which were just added in September 2022. Grab a hot drink to carry with you, and take a self-guided, behind-the-scenes urban tour of these thought-provoking works. There's also a guided bike tour available. Find our complete mural guide, with maps, here.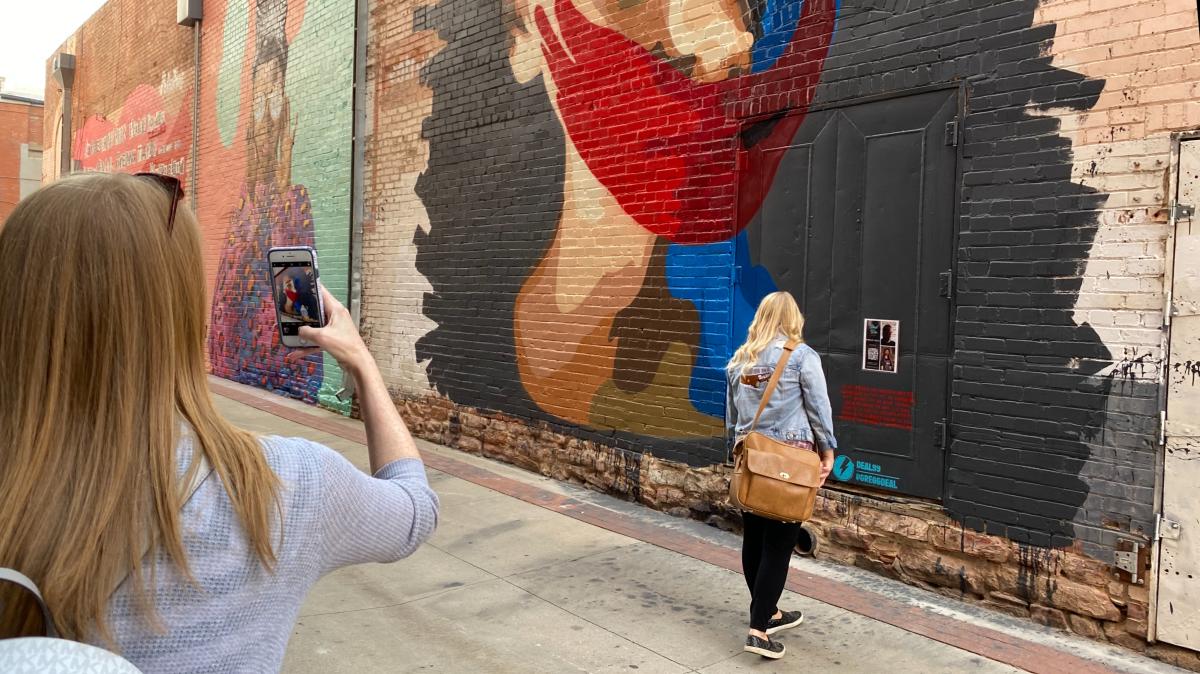 6. Get in Some Skiing at a Colorado Gem
Colorado is home to 28 ski areas and 11 of the smaller areas are known as the Colorado Gems. Have you skied them all? Eldora Mountain Resort (just 21 miles outside of Boulder) is one of Colorado's gems and gets to the heart of what skiing is all about — discovery, camaraderie, going up and coming down. Read more about it in the LA Times.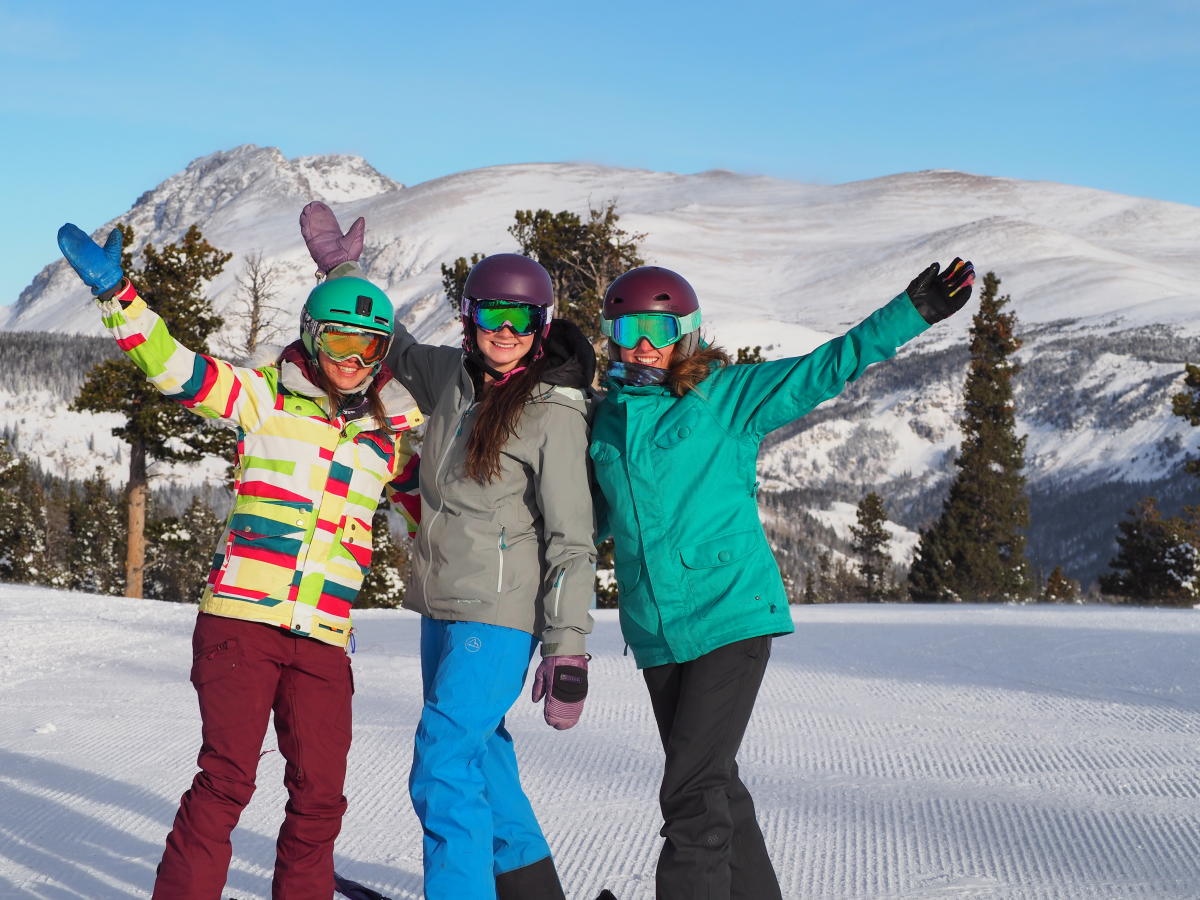 7. Get Into Bird Watching
Bird-watching has grown in popularity over the last several years. It's no wonder. Watching little creatures flit around their own habitat is a complete escape from the day's headlines. Read our bird-watching guide for where to go and what to look for in some of Boulder's most scenic, off-the-beaten-path nature areas.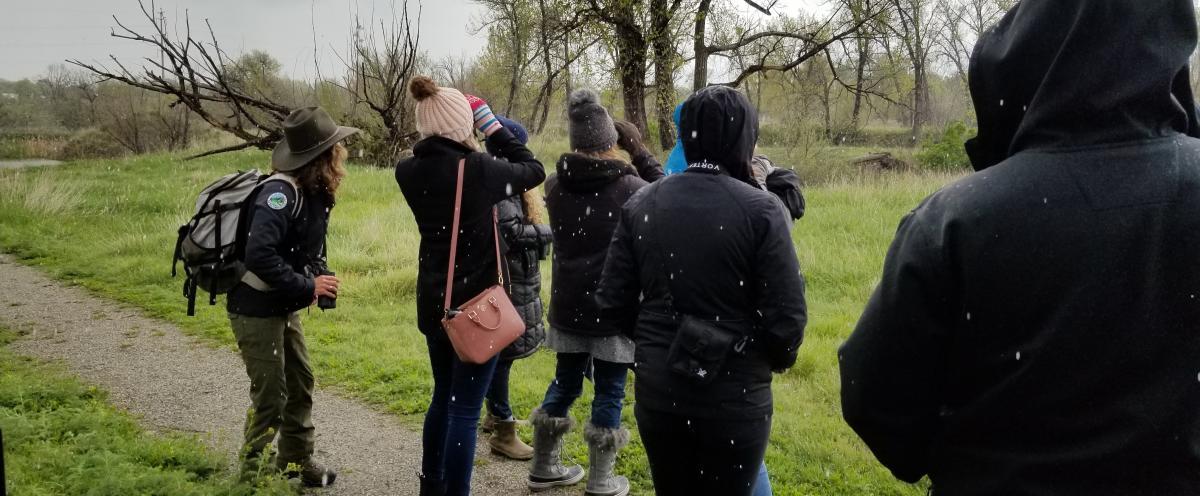 8. Marvel at the Night Sky
Skies are actually clearer in winter, making it perfect time for stargazing. Is it going to be cold after dark in the winter? Yes. Will you need to bring lots of hot tea or cocoa and blankets? Yes. Will it be a magical experience? Highly likely. Check out our stargazing guide for where to go in and around Boulder, plus tips, tours and what to bring.