Things to Do Over Thanksgiving in Boulder
This Thanksgiving, we hope you get to dine on delicious food prepared just for you, spend quality time with the ones you love, and enjoy getting outside to soak up the Boulder sun on a hike or stroll.

Thanksgiving Dining
A number of Boulder restaurants are open on Thanksgiving Day, with special menus and fabulous feasts. Check the Thanksgiving Day options listed on our Restaurants Open on Thanksgiving page.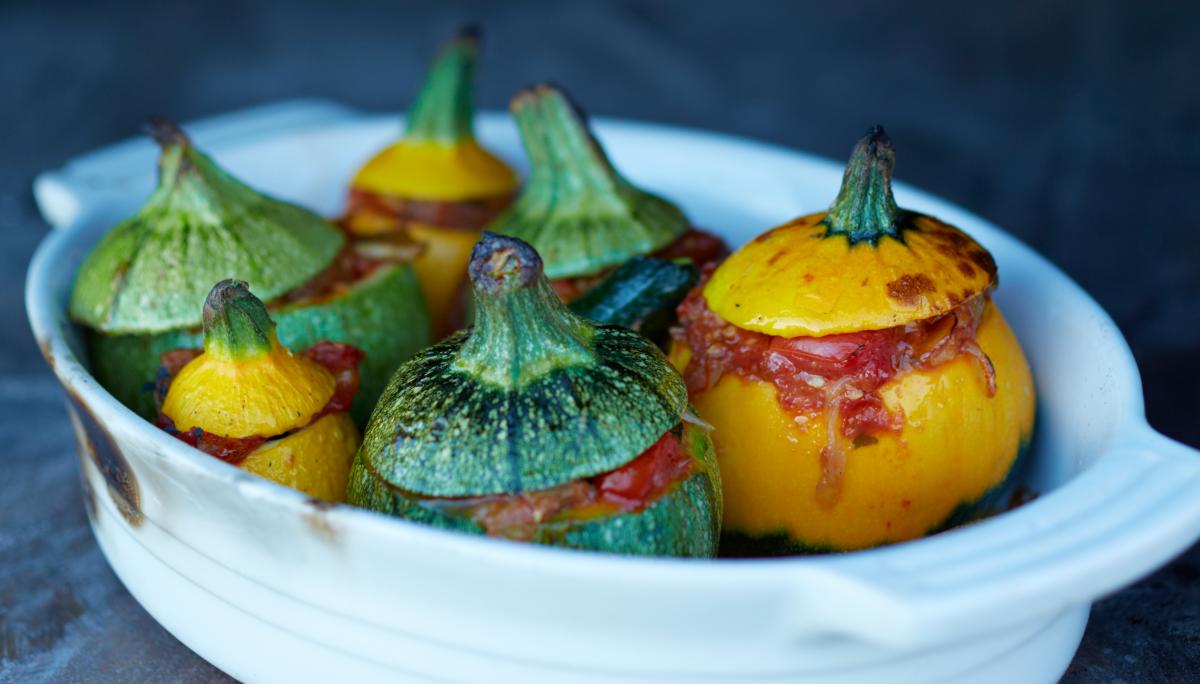 Events
Live DJ at Rosetta Hall
Thurs., Fri. and Sat., Nov. 24-26, 2022, 10pm
Tear up the dance floor at the young and happenin' Rosetta Hall after a day of indulgence.
Grupo Chegando La and Francisco Marques
Thurs., Nov. 24, 2022, 8-11pm
Experience the energy of a traditional "roda de samba" or Brazillian samba circle at Laughing Goat Coffeehouse. More information on Grupo Chegando La's Facebook page.
Friday Night Jazz at Hotel Boulderado
Fri., Nov. 25, 2022, 5-8pm
Enjoy some live jazz in Hotel Boulderado's historic lobby lounge. Try cocktails and food from a special happy hour menu. More details here.
Fresh Air Friday
Fri., Nov. 25, 2022
Free access to all 41 Colorado state parks on Fresh Air Friday, including Eldorado Canyon State Park, just 15 minutes from Boulder.
Late Night Happy Hour and Live DJ at Hapa Sushi
Fri. and Sat., Nov. 25 and 26, 2022, 10pm-12am
Join Hapa Sushi Grill & Sake Bar for a late-night happy hour and free live DJ.
Leftover Salmon feat. Sam Bush with special guest Lindsay Lou at Boulder Theater
Fri. and Sat., Nov. 25 and 26, 2022, 8pm
Come hear this forward thinking, progressive bluegrass band and their fantastically talented guests play at the intimate and historic Boulder Theater. Ticket prices vary.
St. Nick on the Bricks
Fri. and Sat., Nov. 25 and 26, 2022, 11am-2pm
On the Pearl Street Mall in historic downtown Boulder, kids of all ages can visit with Santa during St. Nick on the Bricks. Have your camera ready!
Things to Do
Hike
After you've had enough pie and need to get up and move, explore Boulder's vast trail system. Here are 5 great winter trails, although the weather over the Thanksgiving holiday is as likely to be sunny as it is snowy. Find more trails here.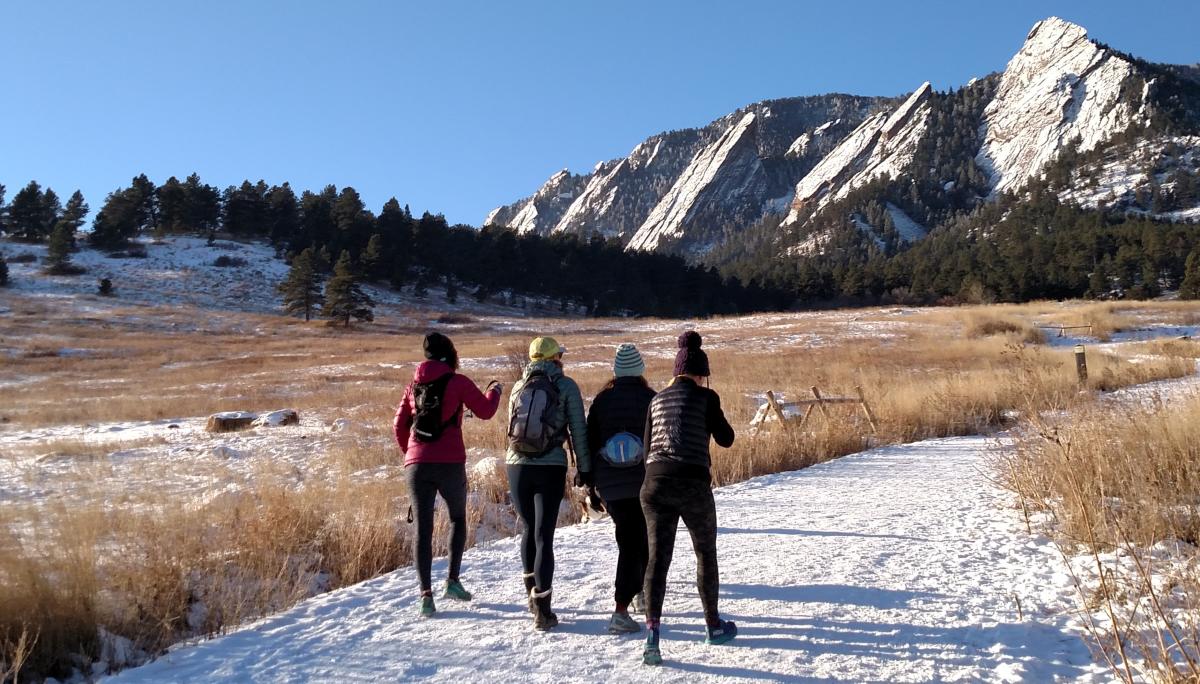 Snow Much Fun Light Displays
Nov. 20, 2022-Jan. 31, 2023
During Snow Much Fun, hundreds of thousands of colorful LED lights illuminate Boulder's Civic Area, next to the Boulder Dushanbe Teahouse and the Boulder Museum of Contemporary Art, and throughout downtown Boulder, including all along historic Pearl Street. Each year there are fun, themed light displays. Grab a hot cup of cocoa and enjoy a wonder-filled stroll outside. This year, explore holiday lights both real and virtual on a self-guided, augmented-reality tour throughout the district. Meet a snowman, an orca, polar bears and more as you scan QR codes and journey from the East End, the Pearl Street Mall, and the West End all the way to the Civic Area and library. Take selfies and use Instagram filters as you follow this winter wonderland trail.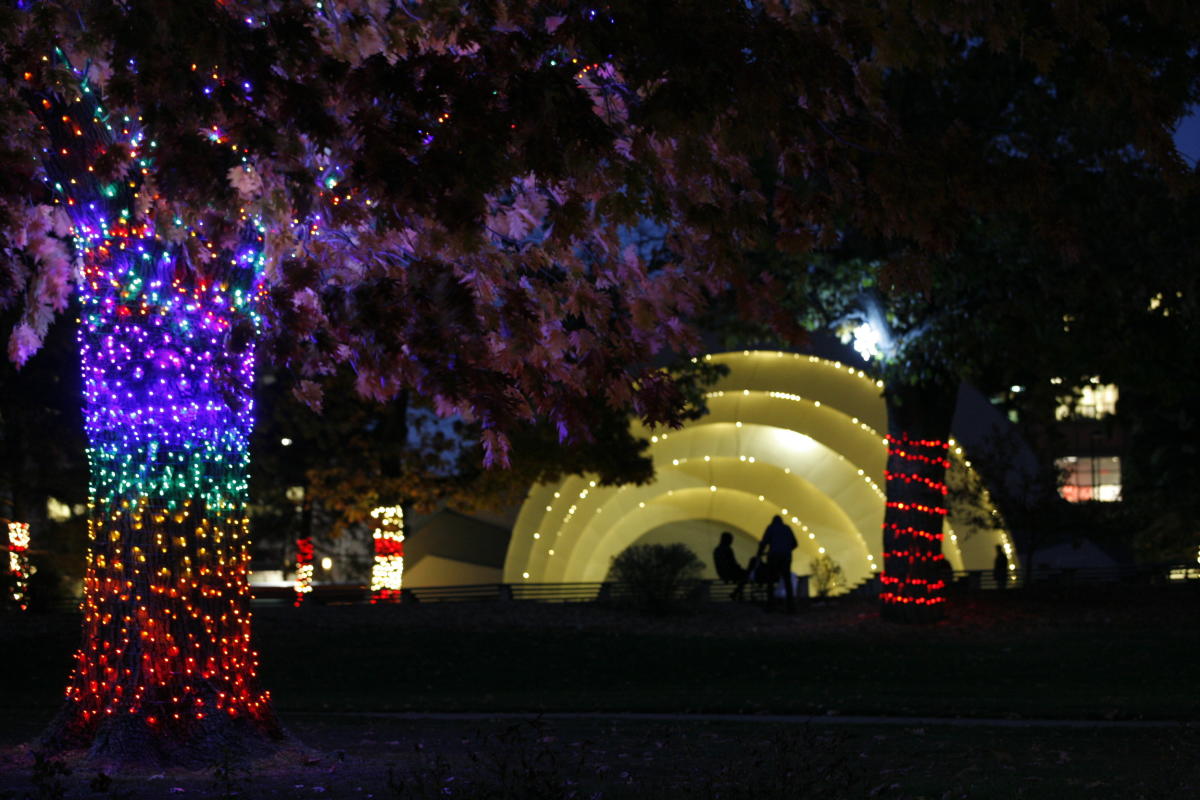 Ski Like a Local
An easy, 30-minute drive from downtown Boulder, Eldora ski resort offers snowboarding, downhill skiing, cross-country skiing and snowshoeing. Eldora has a laid-back local vibe with enough skiing and riding for skiers and boarders of all levels.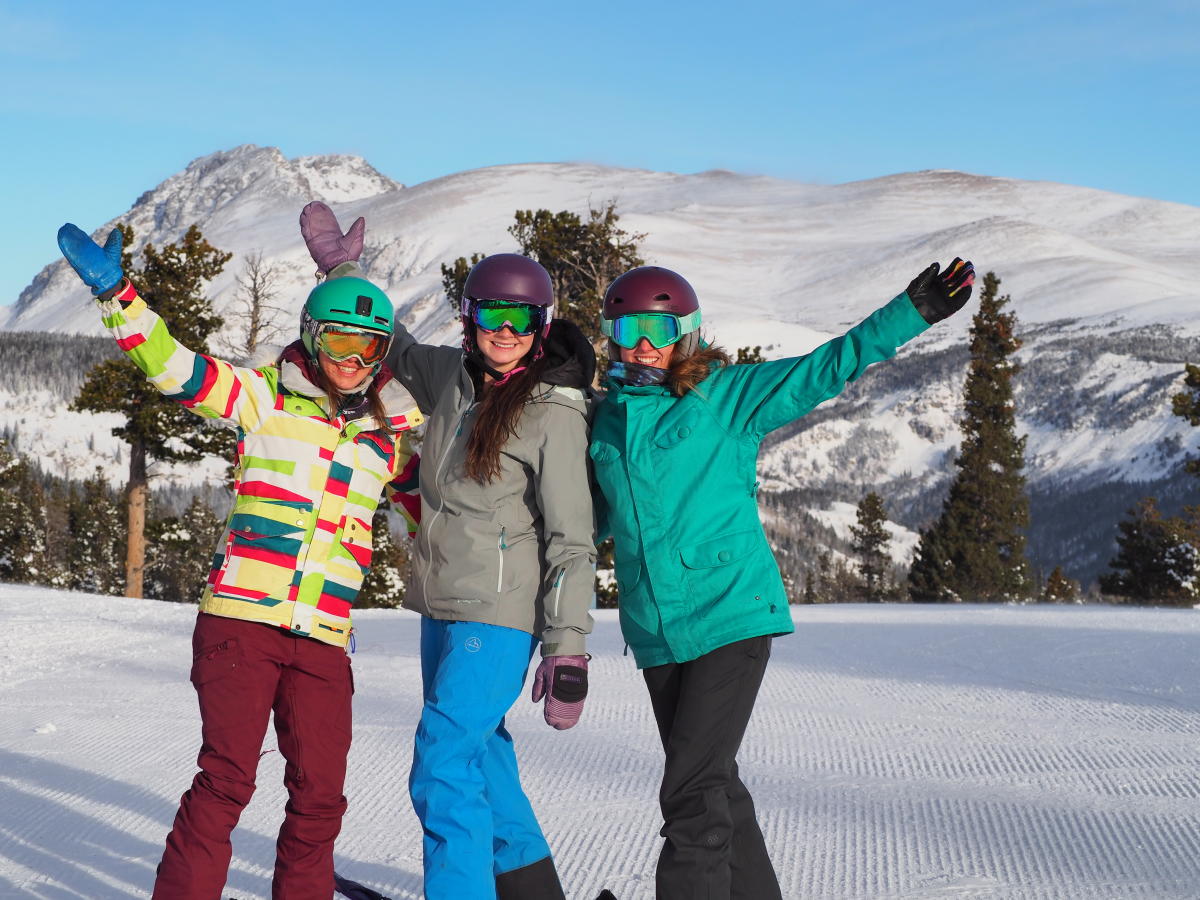 Sign Up for a Race
Wake up early for the 2022 Boulder Thanksgiving Day 5K and earn your dinner while doing some good. A donation from all race proceeds will go to Boulder's Harvest of Hope Pantry. There is also an opportunity to donate non-perishable packaged and canned foods on the morning of the event.
Play a Round of Family Disc Golf
Boulder has a great disc golf course with beautiful Flatirons views that could be the scene of a fun, new family tradition. All you need is a frisbee and yourselves. The course is located off Valmont Road, across the street from the amazing Valmont Bike Park (another great option that even has a toddler course).    
Shopping
Small Business Saturday
Nov. 26, 2022
Shopping local is the Boulder way, and Small Business Saturday is a great day to do so. Head to Pearl Street, where historic buildings are filled with boutiques and indie shops, plus cute eateries, bookstores, and coffee shops. Holiday lights will be twinkling overhead. Don't forget to explore "off the bricks" in North Boulder Arts District, West Pearl and East Pearl, too.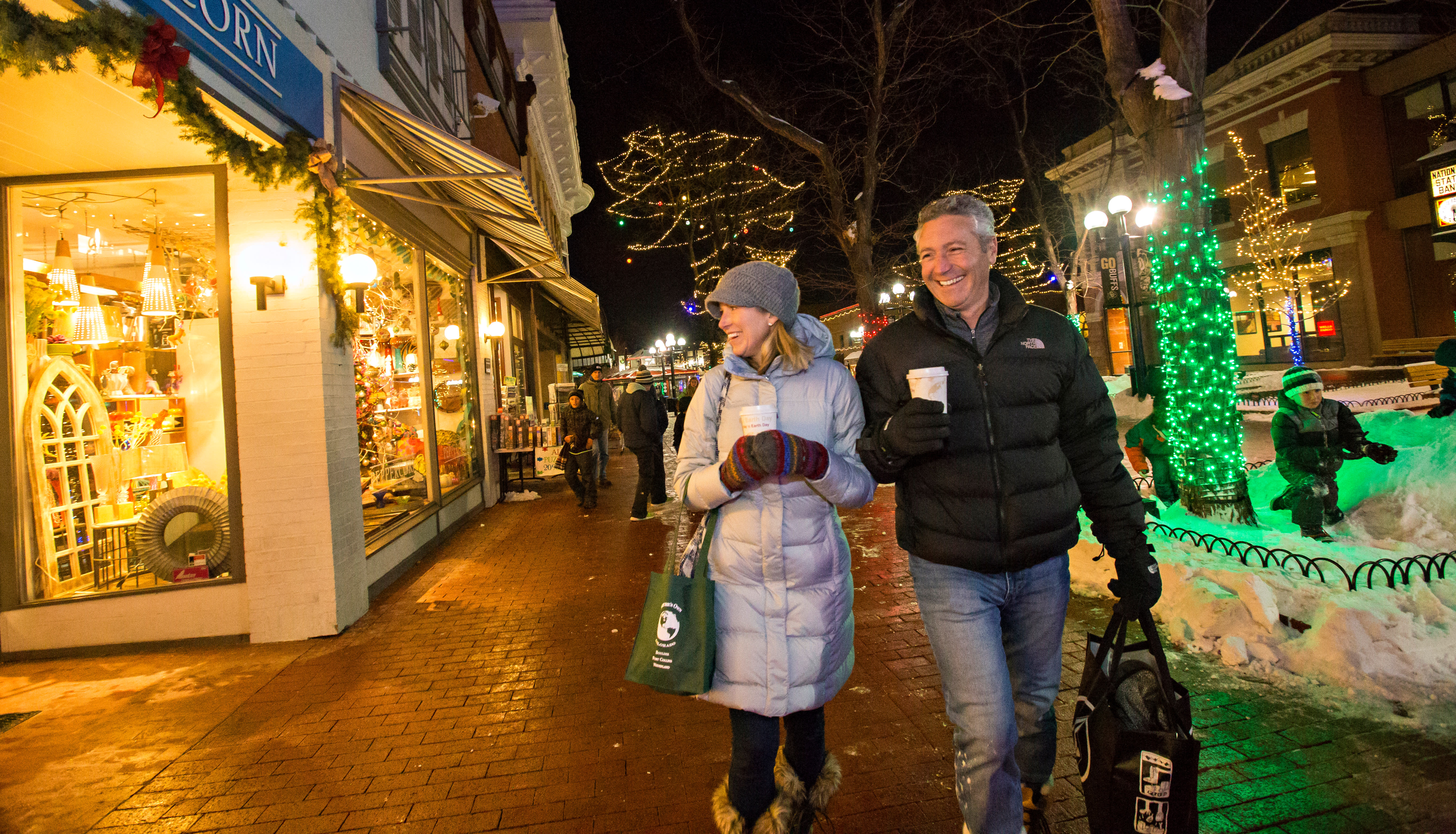 Twenty Ninth Street 
Twenty Ninth Street is an outdoor center with amazing views of the Flatirons (spectacular when dusted in snow) and plenty of popular national retailers such as Anthropologie, H&M, Apple, Sephora and Nordstrom Rack that are sure to have great Black Friday deals.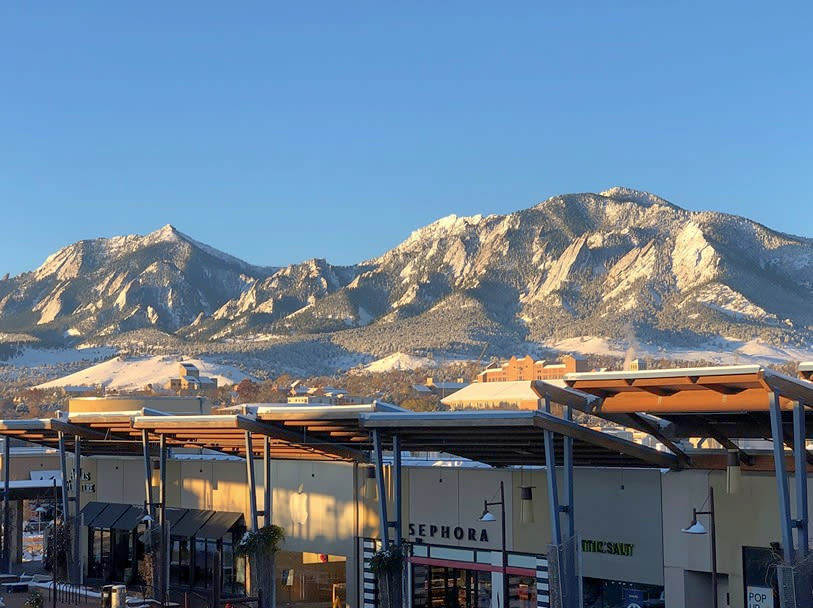 Shop the Makers
Boulderites are a creative bunch, and their wares make perfect holiday gifts. On East Pearl Street (between 17th and 21st streets), you'll find Angie Star (handmade jewelry) and Sherpani (bags designed in Boulder). Elsewhere on Pearl are emporiums that house several local makers under one roof: R Gallery & Art Bar and Art Mart.