Halloween in Boulder
Here's where to go in Boulder to get your thrills and chills this October. Halloween falls on a Sunday this year, so consider staying overnight to make a weekend of it with the following activities.
Downtown's Munchkin Masquerade
October 31, 2021, 3-6pm
For scary amounts of cuteness, head to downtown Boulder on Halloween for Munchkin Masquerade. Unicorns, stormtroopers, Batman (er, Batmen?), princesses, monsters, butterflies…they all converge upon Pearl Street for the best trick-or-treating in town, with many businesses filling kiddos' buckets to the brim with candy. Parents tend to go all out, too, and you'll see some amazing costumes. Free.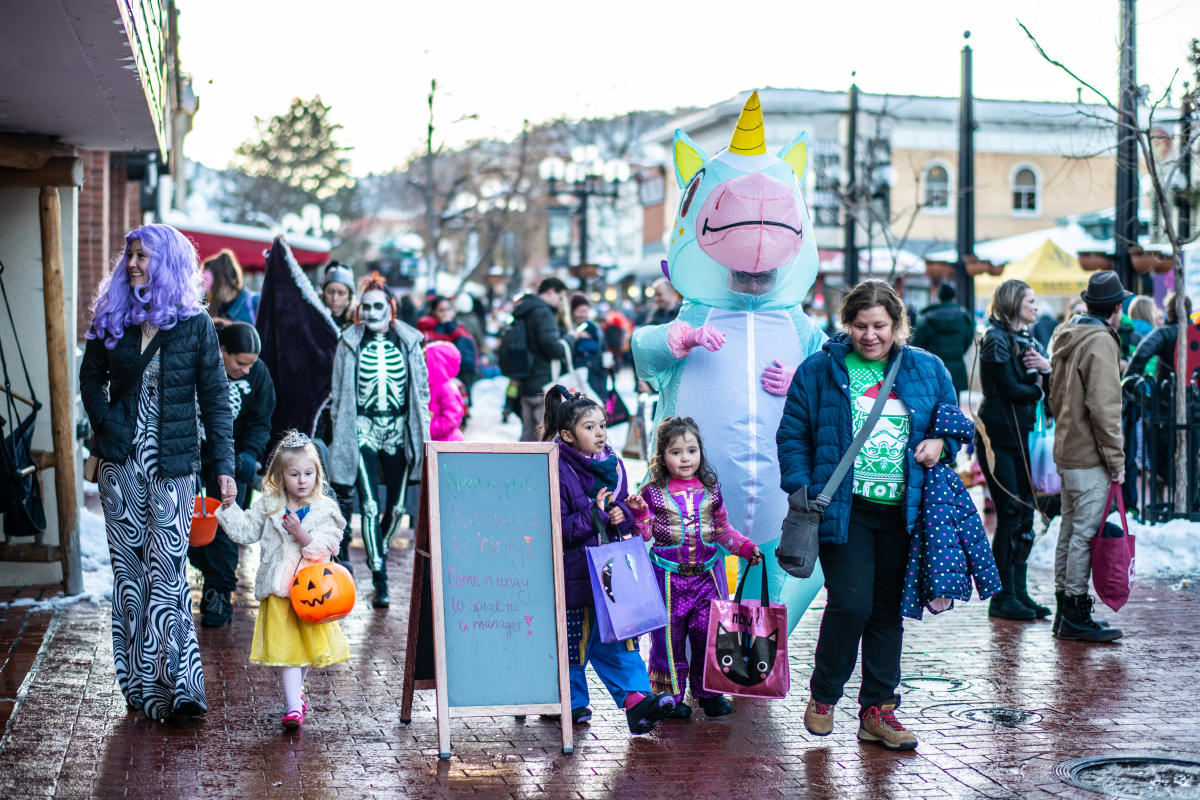 Halloween Drive-In Movie
October 28-29, 5:30-11:30pm
The City of Boulder will show four movies (two children's themed movies and two adult-themed movies) for a couple of spooky drive-in movie nights at Flatirons Golf Course.
Halloween Concert at The Post Chicken & Beer Boulder
Oct. 31, 2021, 7:30pm
Come hear Sean Kelly of the Samples in an intimate venue in downtown Boulder. Guests can enjoy The Post craft brews and fried chicken before and after the show, which starts at 7:30 p.m. Tickets are $60 and can be purchased here.
'Kaidan+: Something Strange and Spectral'
October 29-31, 7:30pm
The University of Colorado's Department of Theatre & Dance presents seven spine-tingling ghost stories from around the world told through dance and drama, inspired by the legendary Japanese Kabuki-style play.
Boos and Clues
October 30, 6-10pm
Spend the night in style at this soiree to benefit the Museum of Boulder. Tickets include hors d'oeuvres and libations, a silent disco, live music, museum scavenger hunt and more.
Motown Halloween Prom
October 30, 7:30pm
Journey back in time to prom night in the '60s with Roots Music Project's Motown Halloween Prom. Dress up, dance and sing to all the classics, including a live performance by Ain't No Mountain High Enough band.
The Haunted Carnival
October 30, 8pm-2am
DV8 Distillery celebrates its six-year anniversary with a Haunted Carnival party, featuring multiple sound stages, live art, fire and aerialist performances, a costume contest, food trucks and more.
An Evening with The Motet
October 30, 2021, 8:30pm
Lace up your dancing shoes and be ready for a party at Boulder Theater with The Motet, an American funk, soul and jazz-influenced group hailing from Denver.
Boulder Farmer's Market
October 30, 2021, 8am-2pm
The Boulder Farmer's Market has been rated the No. 1 farmers' market in the country by readers of USA Today. Come sample, shop, meet local farmers, enjoy pumpkin-flavored treats, hear live music, sit by the creek and eat great food in the harvest season.
'Dracula: The Death of Nosferatu' Theater Hike
October 30-31, 2021, 3-5pm
Arts in the Open is a group that combines hiking and theater, fusing nature with live performance. Their fall production of the Gothic classic, "Dracula, Death of Nosferatu," adapted by Christopher P. Nichols, will take place in the historic Chautauqua Park. 
Exotica Erotica Ball
October 31, 2021, 9pm-2am
This adult masquerade ball at The Riverside is a night of dancing, debauchery, burlesque shows, fantasy costume contest, DJs and fire performers. Must be 21 or older. Tickets available here.
Piglets in the Pumpkin Patch
October 31, 2021, 12-5pm
Get dressed up for an afternoon of family fun at Lazy J Farm featuring adorable Mangalitsa piglets, costume contest, brick-oven pizza and Italian pork sandwiches by Antonio Laudisio, music by DJ Chris P. Bacon, and a professional photo booth with the piglets.
Chautauqua Halloween Scavenger Hunt
October 30-31, 2021, 10am-6pm
Visit the historic Colorado Chautauqua Oct. 22-31, 2021, and download a scavenger hunt game to your smartphone to go on a fun, self-directed scavenger hunt across the beautiful Chautauqua grounds at the foot of the Flatirons. Learn more here.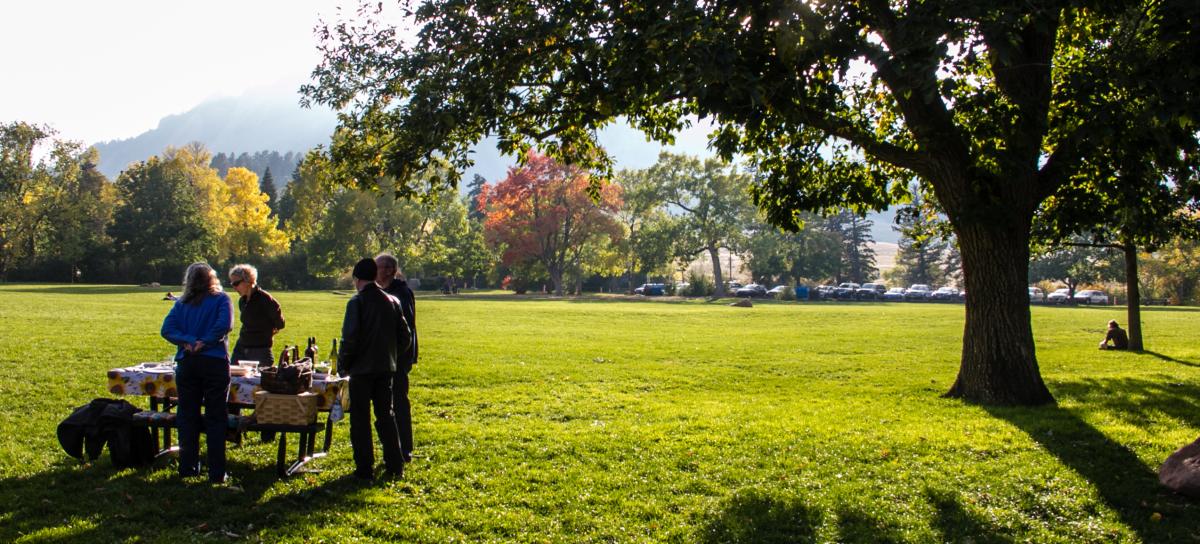 Tour a Historic Cemetery
Located on Ninth Street between College and Pleasant streets, Columbia Cemetery is Boulder's first permanent cemetery and dates back to 1870. It contains the graves of prominent Boulder pioneers and notable figures such as Mary Rippon, one of the first women professors in Western America. Take some time to simply walk among the granite and sandstone gravestones in the shadow of the Flatirons, and read fascinating gravestones commemorating those who died in mining accidents or of more unusual means, such as "a broken heart." Click here for the City of Boulder's guide to some of the more notable cemetery residents. On Oct. 31, 2021, from 12:30 to 1:30pm, the City of Boulder is offering a free cemetery tour to uncover secrets that were taken to the grave in Columbia Cemetery. Costumes are welcome.

Photo: Courtesy of City of Boulder
Pick a Pumpkin and Walk a Hay Bale Maze
It's a straight shot on South Boulder Road to 7th Generation Farm in nearby Louisville, about a 25-minute drive. You'll find rows of pre-picked pumpkins stacked among vintage farm trucks, or you can stroll out into the field to pick your own. A farm store is stocked with all kinds of produce and goodies. Check their site for the latest. Entrance is $5 per person (under 2 is free), but it can be put toward a pumpkin purchase.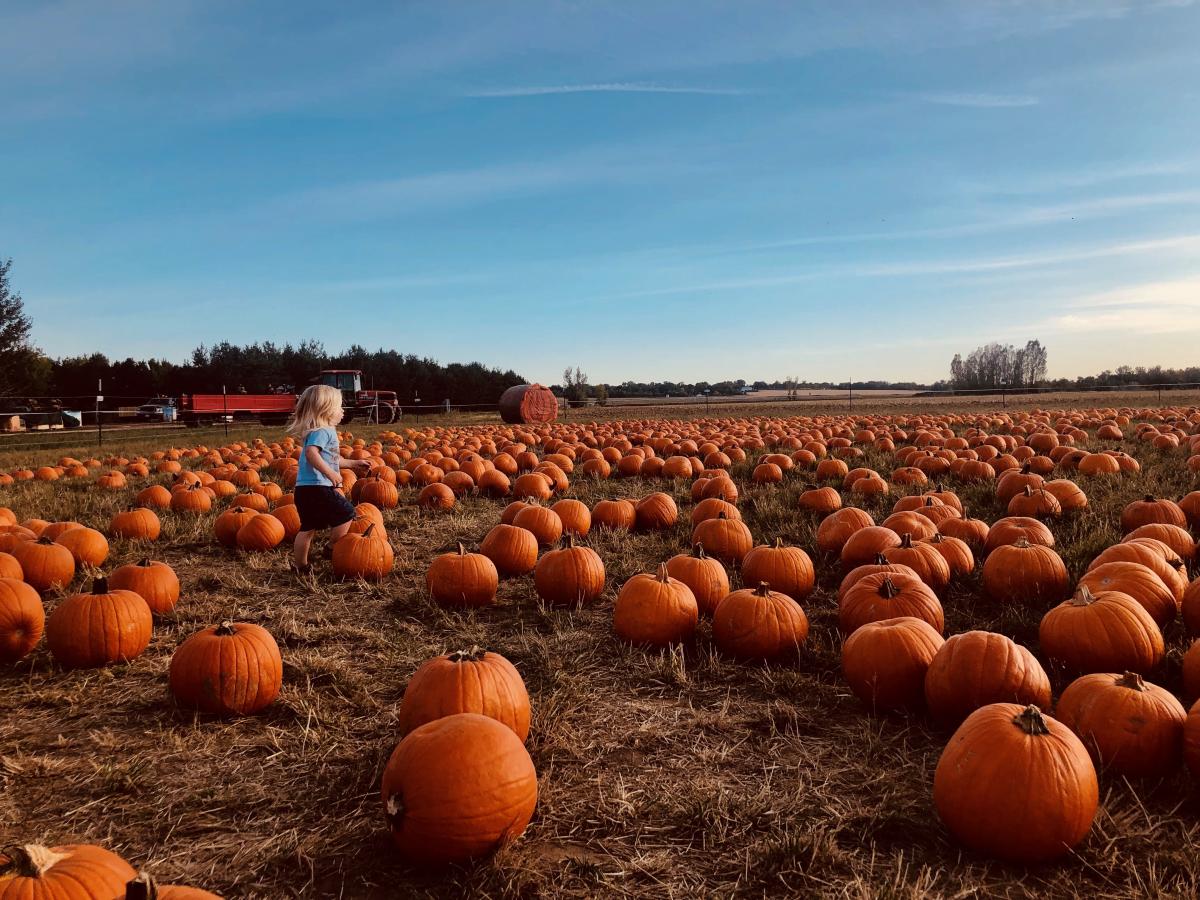 Take a Historic Walking Tour of Boulder Creek
As you walk the Boulder Creek Path, discover a wealth of legend and lore, some of it spooky, unsavory or just plain weird. For example, learn about the ghost of William Tull, who was unjustly killed and is said to have been seen lurking the creek. And read about a section of Boulder that was once referred to as "The Jungle." Get all the details in our Boulder Creek History Walking Tour Guide.

Go for a Haunted Hike
After traipsing the Rattlesnake Gulch Trail in the rock-climbing mecca of Eldorado Canyon State Park for a bit, you'll encounter a strange sight in the middle of the wilderness: The ruins of an old stone oven, seemingly in the middle of nowhere. These are the final remains of the Crags Hotel, once a popular mountain retreat that visitors could access via an inclined funicular railway. The hotel inexplicably burned to the ground in 1912. Today, the eerie remnants evoke early 20th-century scenes of hotel staff going about their work, preparing meals for their guests — before the hotel's operations screeched to an abrupt halt as a result of the fire. Here's a map to get to this moderate-level hiking trail. State Park entrance fees will apply. *Please note: Rattlesnake Gulch Trail will be closed through July 15, 2022 to protect nesting eagles.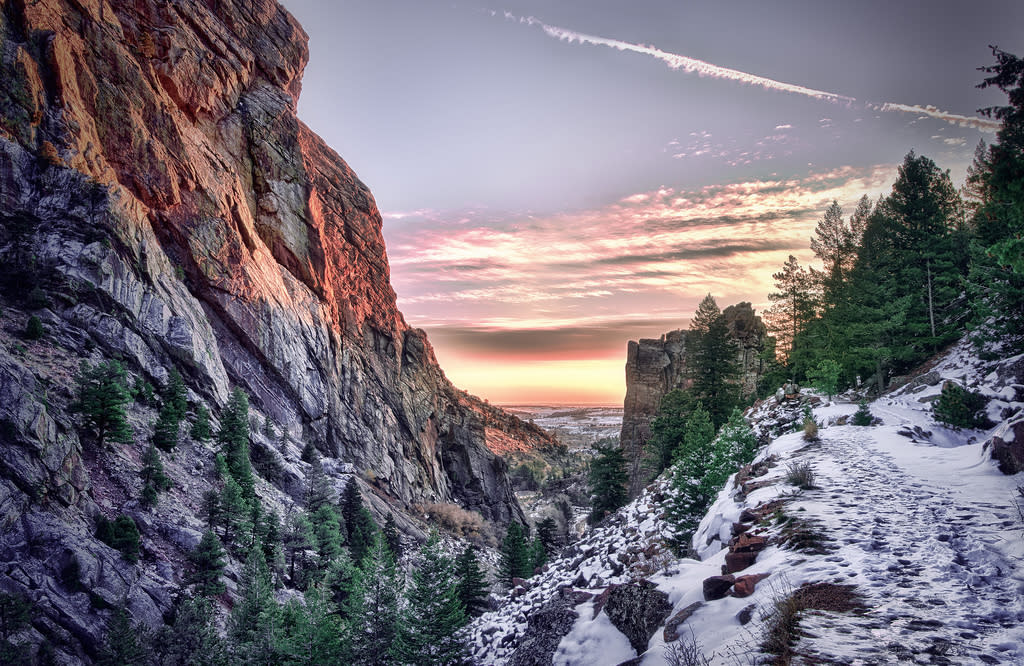 Photo: Flickr Creative Commons/Max and Dee Bernt
Step Into a Weird World at Wonder Wonder
Wonder Wonder is an immersive art experience with 16 rooms to interact with and would be a fun place to go in costume for some photo ops. Tickets required.