Hot Air Ballooning in Boulder
Perhaps one of the best ways to see Boulder is from the sky. Drift silently over the Boulder Valley's rolling hills, swaying fields, ponds and stands of trees while you soak up the early-morning sun and fresh air — all with the spectacular Rocky Mountains in the distance.
Three Boulder companies offer hot air balloon rides: Fair Winds Hot Air Balloon Flights, Life Cycle Balloon Adventures and Aero-Cruise Balloon Adventures. 
What to Expect
Most hot air balloon rides start at an ungodly hour (around 6am or so) to catch the stillest air. A picnic breakfast of coffee, tea, pastries, muffins and juices (and oftentimes mimosas!) helps make it worth getting there early. Boulder's hot air balloon companies are some of the friendliest around. They'll greet you, give you a weather update and, if all is a go, you'll watch the team start to set up for the ascent and most likely get a chance to lend a helping hand.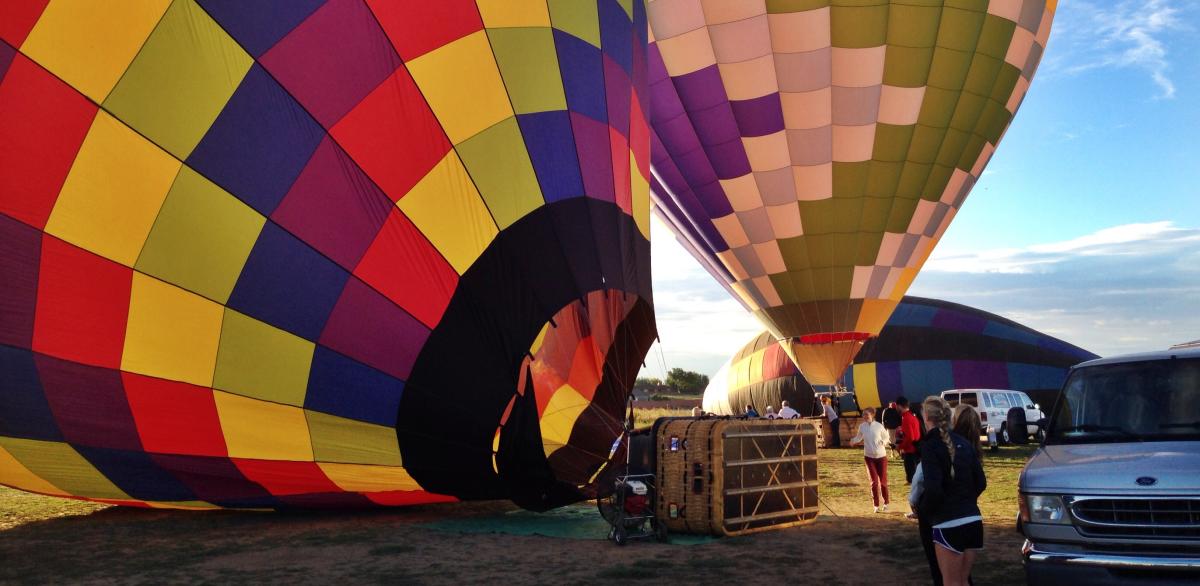 Up, Up and Away
Finally, it's time to climb into one of the huge baskets, many of which can accommodate 10 or so passengers. Your pilot will stoke the burner (with that trademark "shhhhhhhh" noise) the crew will untie your craft and you'll start to rise up slowly into the air — a once-in-a-lifetime thrill in itself.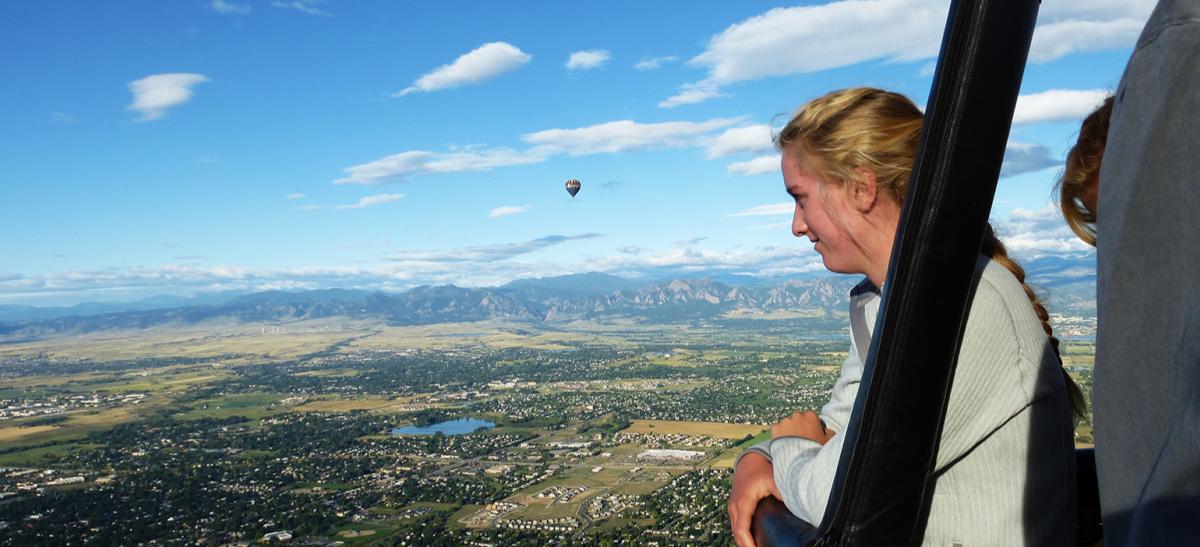 As you gain altitude, the views expand in every direction. Beneath you will be the emerald expanse of the Boulder Valley, the still-snowy Rocky Mountain peaks beyond to the west, and the plains of the Front Range flattening out to your east. The early-morning sunlight filters in behind the balloons, set them aglow like lanterns.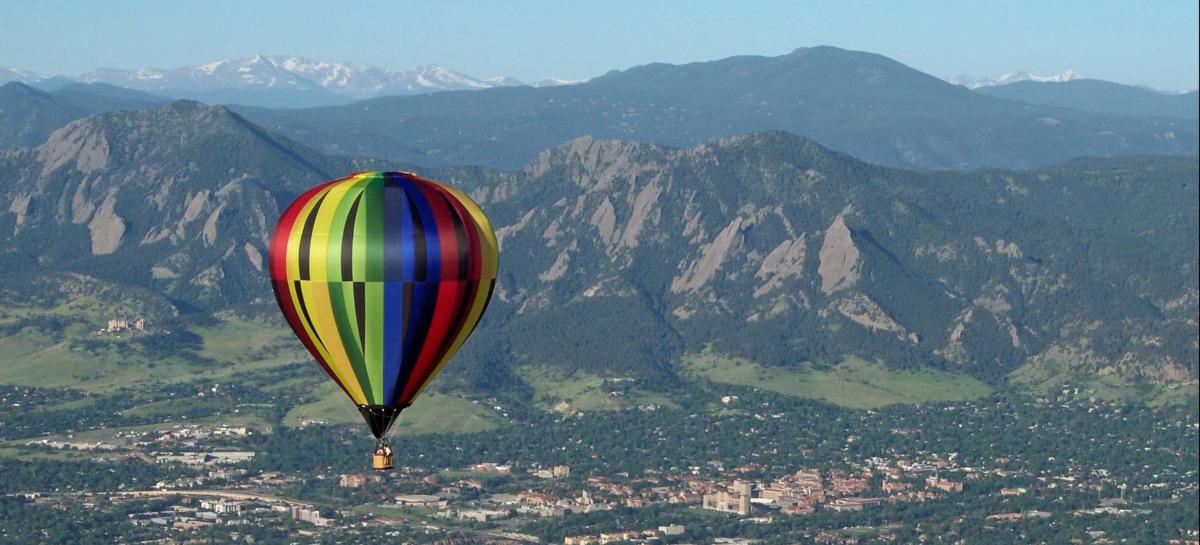 Back to Earth
Eventually, you'll drift down to an empty field or parking lot of the pilot's choosing, aided by chase crew, which follows the balloon to your landing spot and stabilizes your basket as you land. You'll then be zipped back by van to the liftoff field, grinning from ear to ear.
What to Bring
Because hot air balloon rides begin early in the morning, the temperature at takeoff is usually very cool. But as you ascend (and will be beneath the balloon's burner) you'll warm up pretty quick. It's best to dress in layers so you can shed them as you warm up. Also, bring your best camera — you will want to remember this experience forever.