What Is Boulder, Colorado, Known For?
Curious about what makes this town tick? While there's only one way to really "get" Boulder in all its wonderful wackiness — and that's by visiting — there are certain characteristics that you can mention to any local and they'll nod their head and say, "Yep, that's Boulder." Read on to find out more.
Looking for top things to do in Boulder? See our list of must-sees.
A Happy and Healthy Place to Visit
Boulder's focus on health goes back at least to 1896 when the Boulder-Colorado Sanitarium opened in the foothills of Boulder as a retreat for those seeking rest, rejuvenation, health foods and nature. Today, wellness remains a huge priority for locals.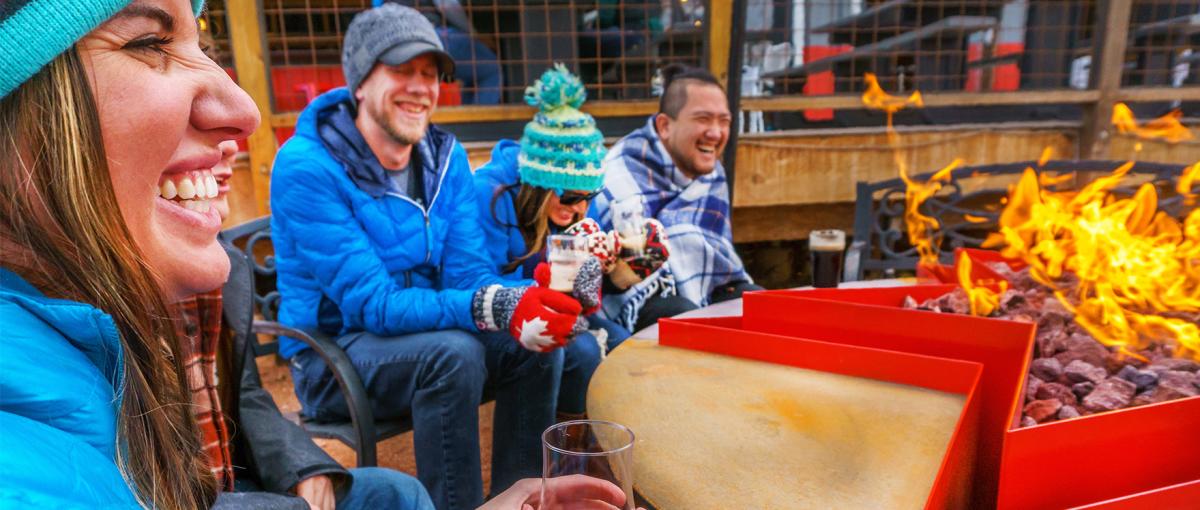 • Happiest City National Geographic recognized Boulder as "The Happiest City in the U.S.," and the town also earned a spot on Gallup's "Highest Well Being Communities" list for several years running. And even back in 2011, CBS News wrote, "If happiness is a state of mind, then Boulder is its capital." 
• Fittest City Boulder has been named the fittest city in the U.S. several times over the years, including in Forbes magazine (No. 1 in "America's Fittest Cities") and Self magazine (No. 1 in "The Top 10 Fittest Cities in the U.S.").
• Health Food Junkies Boulder is home to the nation's largest concentration of natural and organic products companies. It started decades ago, when companies like Celestial Seasonings tea company, White Wave and Horizon Organic were founded here. Many of the organic and health brands you see in grocery stores nationwide are made in Boulder: Justin's Nut Butter, Quinn Snacks, Rudi's Bakery, Purely Elizabeth, Hope hummus and many more.
Obsessed with the Outdoors
With a beautiful setting in the foothills of the Rocky Mountains, an enjoyment of the outdoors has been at the forefront of life here since the beginning.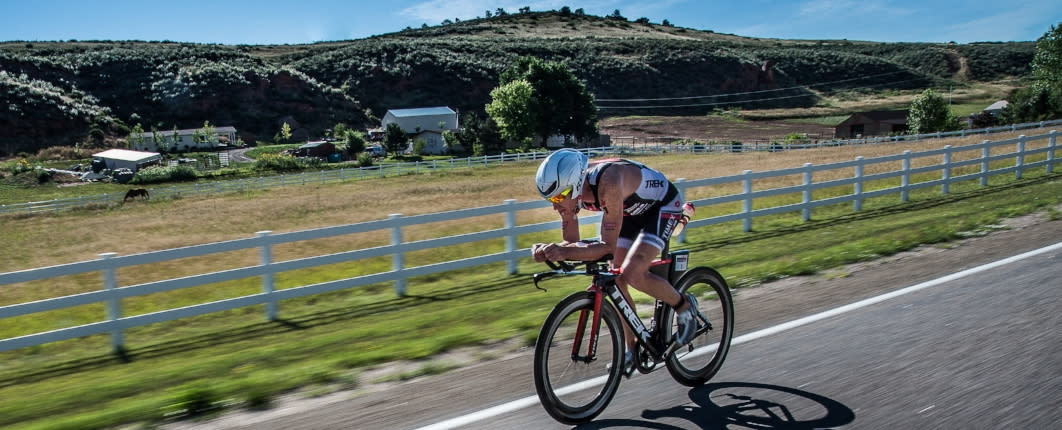 • Those Beautiful Flatirons The slanting, reddish sandstone formations on the far west side of town are called the Flatirons and are Boulder's most beloved landmark. They are nearly 300 million years old and are explorable by many hiking trails.
• The Colorado Chautauqua In the late 1800s and early 1900s, Chautauquas were highly regarded family retreats, focusing on culture, education, music, nature, activities and sometimes religion. In 1898, the Chautauqua movement took root in Boulder when a group of Texans chose the town as a retreat. The Colorado Chautauqua instantly became one of the nation's most beautiful vacation spots and made proximity to the outdoors a key value for the community. Read our guide to exploring Chautauqua.
• Land Preservation Pioneers In 1967, Boulder became the first city in the U.S. to tax itself for the acquisition, management and maintenance of open space (or protected land). Today, there are 45,000 acres of this open space surrounding the city, giving residents and visitors instant access to forests, mountains, plains and wetlands for nature walks, hiking, biking, rock climbing and simply clearing your head. 
• Bicycling Mecca Boulder has an average of 4 bikes for every 1 person and 1.3 national titles per person. It's been called "the bike racer capital of the U.S." There are 300 miles of dedicated bikeways, great mountain biking trails, a 29-acre free bike park, cycling clubs, public bike rental kiosks and a thriving bicycling culture.
• Launch Pad for Olympians There are more than 70 Olympians living in Boulder County who are drawn to the area because of the supportive athletic culture. Many elite athletes also come to Boulder to train in the high altitude. Sometimes it seems that every other person you meet here is training for a triathlon, ultramarathon or trek across Nepal. Endurance athletes flock to Boulder each year for the IRONMAN Boulder competition in June.
Land Acknowledgement
Visit Boulder acknowledges that the land on which we live, work and recreate today has been inhabited by Indigenous people for more than 13,000 years. We honor the Núu-agha-tʉvʉ-pʉ̱ (Ute), Hinono'eino (Arapaho) and all other nations associated with the Boulder Valley, affirm their ancestral ties to their homeland and acknowledge the history of mistreatment and forced removal that has had a devastating impact on their communities. When we discuss Boulder with visitors and our communities, we are discussing Native lands, and we endeavor to do our part to include the stories of the area's first inhabitants.
Beer Town USA
We love a good beer almost as much as we love our bicycles. And that's a tradition that goes way back.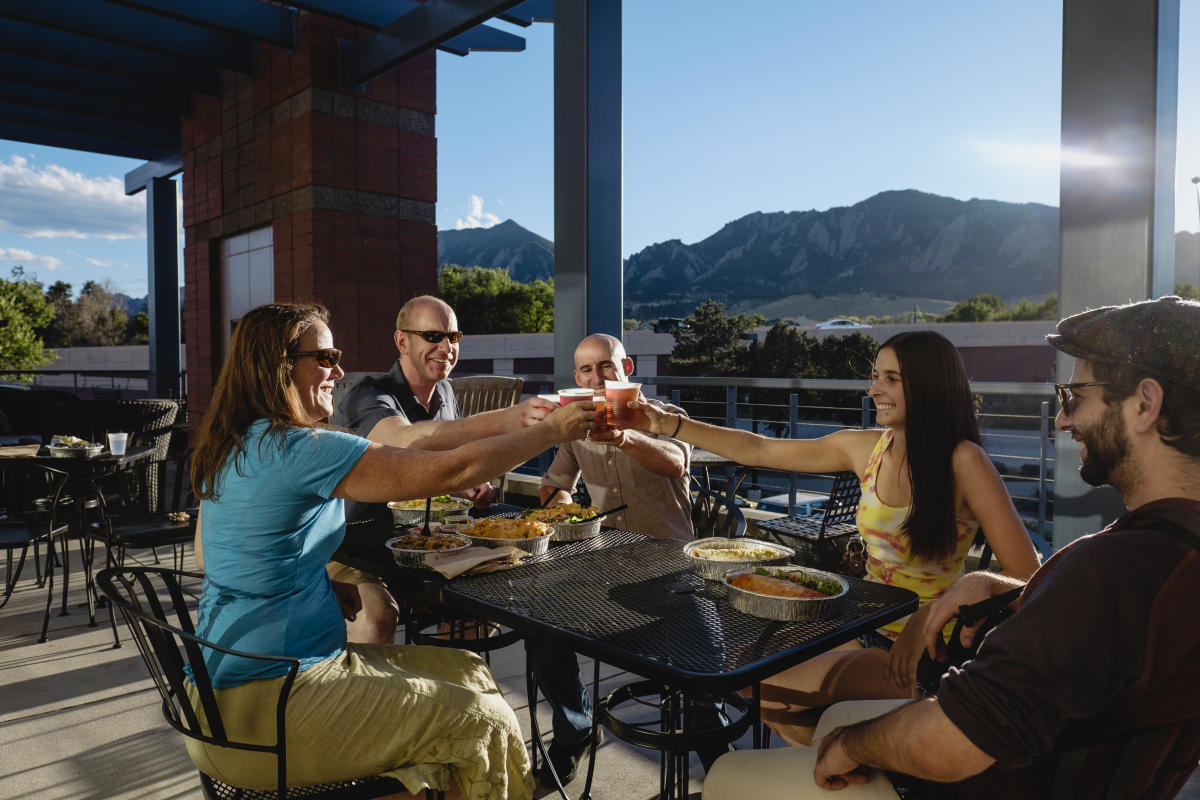 • Brewery Capital Boulder has the fourth-highest concentration of breweries per capita in the country. Farther north, the town of Fort Collins ranks third in the country, making the area between Boulder, Fort Collins and Denver the "Napa Valley of Beer."
Big Ideas
The presence of the University of Colorado and a foot-of-the-mountain setting that encourages a healthy work-play balance have meant Boulder is a draw for STEM (science, technology, engineering, and mathematics) professionals looking to enjoy life.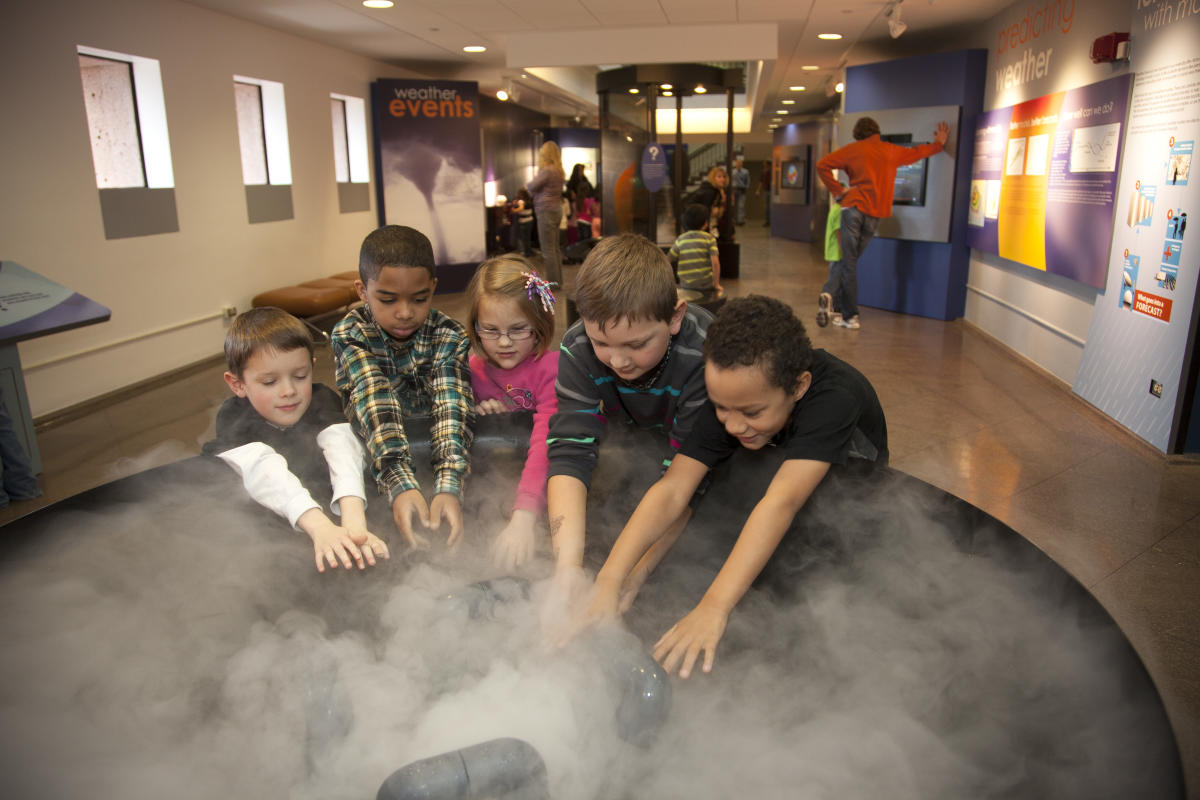 • Tech Startups Galore Boulder is a major tech hub, with a thriving startup scene. A 2013 study indicated Boulder had six times more high-tech start-ups per capita than the nation's average. Venture capital firms like the Foundry Group and incubators like Tech Stars are a big draw, and companies like Sphero and Zayo are headquartered in Boulder. Twitter, Google and Amazon have offices here, too. 
• Science Labs Aplenty There are 17 federally funded science laboratories in Boulder, including the National Center for Atmospheric Research (NCAR) and National Oceanic and Atmospheric Administration (NOAA), both of which you can tour. Often when you hear about science research in the news, you'll notice it was conducted by scientists in Boulder.
• STEM Jobs Boulder has the second-highest percentage of STEM jobs in the country, right behind Silicon Valley. The city of Boulder is also the most highly educated in the nation and ranks first in Bloomberg Brain Concentration Index. You can find tons of family-friendly STEM activities here, too.
• Next-Level Outdoor Gear Head, Lange, Spyder, Kelty, La Sportiva, Sierra Designs — some of the top innovators in adventure gear and apparel call Boulder home. Plus there are tons of outdoor gear shops in Boulder, from indies like Neptune Mountaineering to R.E.I., Fjallraven, North Face, MontBell, Patagonia and many more.
• So Many Astronauts Boulder has produced 20 astronauts, including one of the first, Scott Carpenter, who got to name one of the spacecraft he flew in (the Aurora 7) after the streets he grew up on in Boulder (Seventh Street and Aurora Avenue). The famous Ball Aerospace company was also founded here. Scott Carpenter Park is great for a picnic.
A Passion for Change
Boulder, Colorado, is almost synonymous with idealism and social consciousness. It's why they say Boulder is "25 square miles surrounded by reality."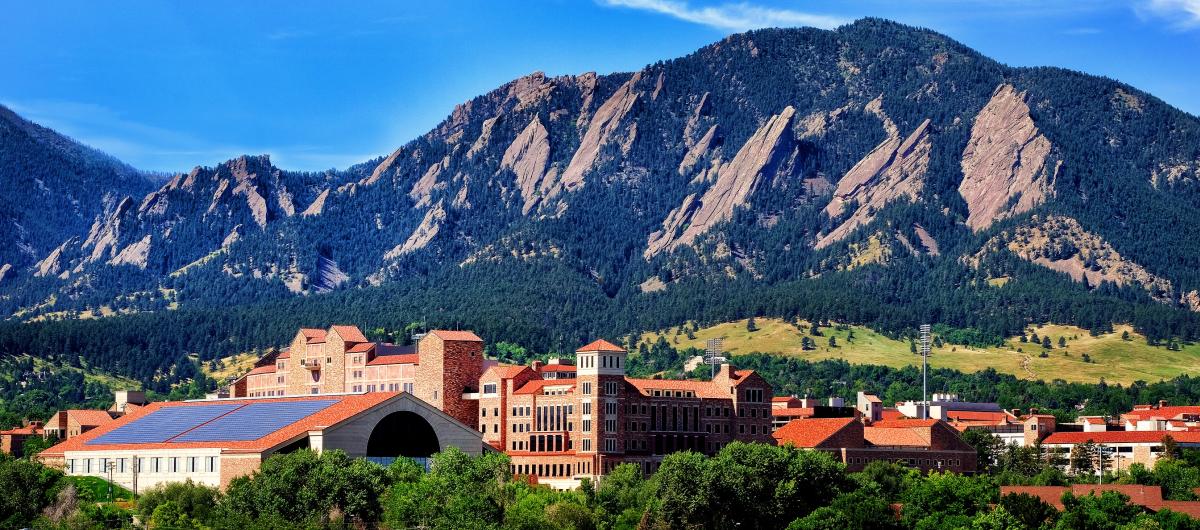 • Go CU! In 1860, Boulder's citizens lobbied the state legislature to have a state university located here. They were successful, and its designation as the home to the University of Colorado would shape the social landscape of Boulder, eventually making it a progressive town. Over 60 percent of Boulderites have at least a bachelor's degree, the highest level of any metro area in the country.
• Hippy Central Between 1960 and 1975, the city's population more than doubled, with the majority under the age of 24. Not all of them were hippies, but hippy culture thrived in Boulder and college students outspoken about political issues transformed Boulder's social landscape. For many people, Boulder still conjures up images of VWs, long hair and peace signs. 
• A Leader in Same-Sex Rights The Boulder County Courthouse has been added to the National Register of Historic Places for being the first county in the state to issue same-sex marriage licenses (in 1975). And a welcoming LGBTQ atmosphere prevails in Boulder.
• Big-Hearted Businesses Boulder has the highest per-capita concentration of B Corps in the nation. Those are companies where environmental conservation and social responsibility are equally as important as revenues. This includes organizations like Namaste Solar, Bhakti Chai and Conscious Coffees.
All Part of Boulder's DNA
While each of the characteristics, passions and industries that Boulder is known for today emerged organically over time, it is how they work together that makes Boulder...Boulder. Our natural setting inspires us to be passionate about the outdoors...which makes us fierce protectors of Mother Nature...which helps us value having the physical ability to get out and enjoy it...which fuels a love of natural foods to power our bodies...which makes us feel happy...and so on. The best part? You can enjoy it all, too, and take the spirit of Boulder home with you.
Trip Ideas!
Okay, enough about us. We are here to help you enjoy your trip to Boulder to its fullest. To start, check out our top things to do, 48 Hours in Boulder and Insider Guides. You can also plan your trip by the season. Here are spring and summer ideas and plenty of ideas for fall and winter.
Top photo: Pedro Szekely/Flickr Creative Commons