Labor Day Weekend in Boulder
Close out the summer with a perfect weekend in Boulder during one of its most dazzling times of year. The following events will be going on over the weekend, giving the whole town a fun, festival atmosphere.
"Boulder is arguably one of the best weekend getaways in Colorado — if not the whole Western United States!" —TripAdvisor
 
Boulder Creek Hometown Festival
Sept. 4–Sept. 7, 2021
Peruse jewelry, arts, crafts and more, catch live music performances, grab a brew in the beer garden and relax beside babbling Boulder Creek during this favorite annual festival. Don't forget to stop and make your own zucchini-on-wheels for the annual Great Zucchini Race! The Boulder Creek Hometown Festival takes place in and around Central Park and also includes a classic car show and juried art exhibition.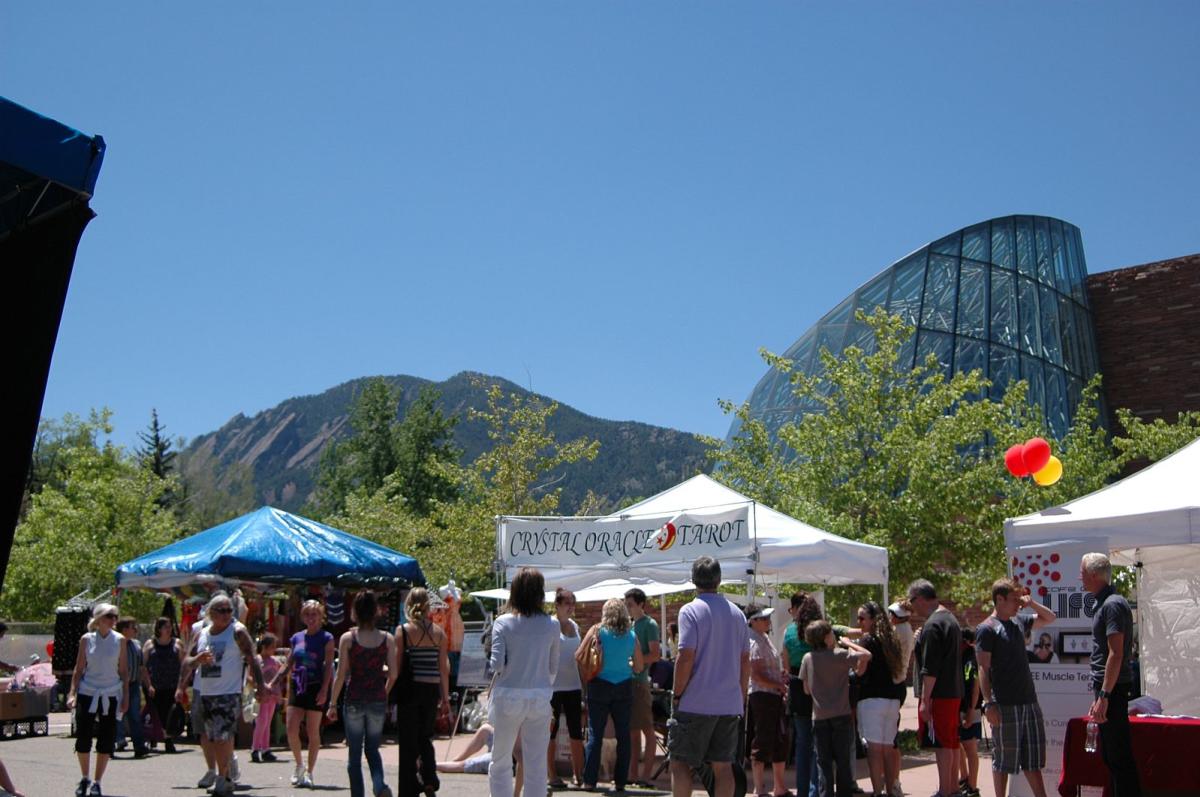 Amos Lee at Chautauqua Auditorium
Friday, Sept. 3 and Saturday, Sept. 4, 2021, 7:30pm
Amos Lee comes to one of Boulder's most beloved summer venues — the historic, acoustically marvelous Chautauqua Auditorium. Ticket purchase required. Make an evening of it with dinner on the wraparound porch of the Chautauqua Dining Hall next door or a picnic on the lawn of Chautauqua Park.
Shelby American Collection Museum's Annual Party and Car Show
Saturday, Sept. 4, 2021, 3–8pm
A tradition for more than two decades, the Shelby American Collection Annual Party and Car Show lets you meet famous Shelby drivers and designers, tour the Shelby American Collection Museum to see all the new cars (including the first Shelby Cobra), hear live music, enjoy dinner and an open bar — plus be entered to win a new Shelby Mustang GT500! Ticket purchase required.
Boulder Farmers Market
Saturday, Sept. 4, 2021, 8am–2pm
By Labor Day weekend, the Boulder Farmers' Market is overflowing with goodies. Named the No. 1 Farmers' Market in the country by readers of USA Today, the market was established in 1986 by a handful of local farmers looking to sell farm-fresh produce directly to the public. It is a growers-only market, and shoppers can enjoy seasonal produce, eggs, cheeses, meats, herbs, flowers, wines and gourmet food products. Plus, the market enjoys a lovely setting next to shady Central Park and the Boulder Creek, at the doorsteps of the Boulder Museum of Contemporary Art (BMoCA) and the Boulder Dushanbe Teahouse.
Explore the Farm Trail
The bounty of Boulder's 850 farms is a sight to behold over Labor Day weekend, and you can explore it all on the Boulder County Farm Trail. Take a scenic farm drive, stopping at some farm stands; have an on-farm experience, or simply taste the fruits of our farmers' labors in restaurants all over town.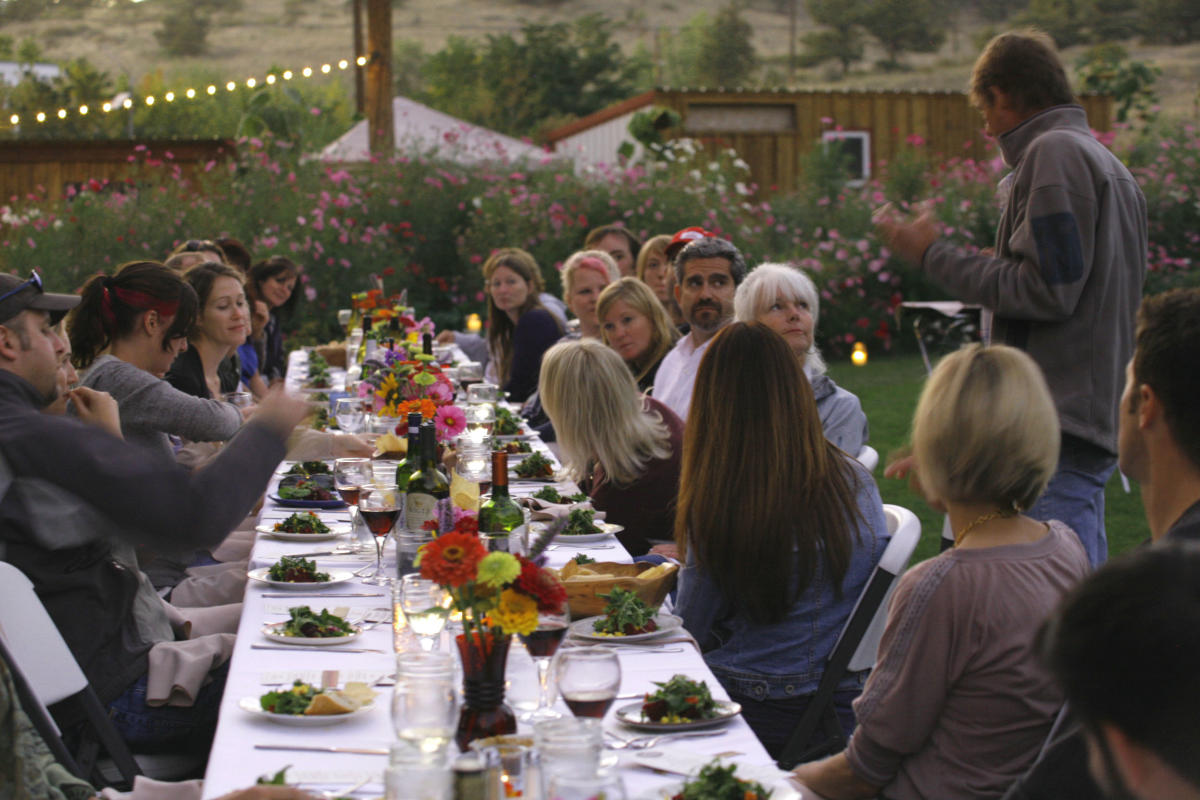 Get in an Epic Hike
Before the busyness of fall is really underway, get centered with some time outside on the trails in Boulder. Here are 5 Hikes with Great Views, 5 Easy Hikes, plus even more in our hiking brochure.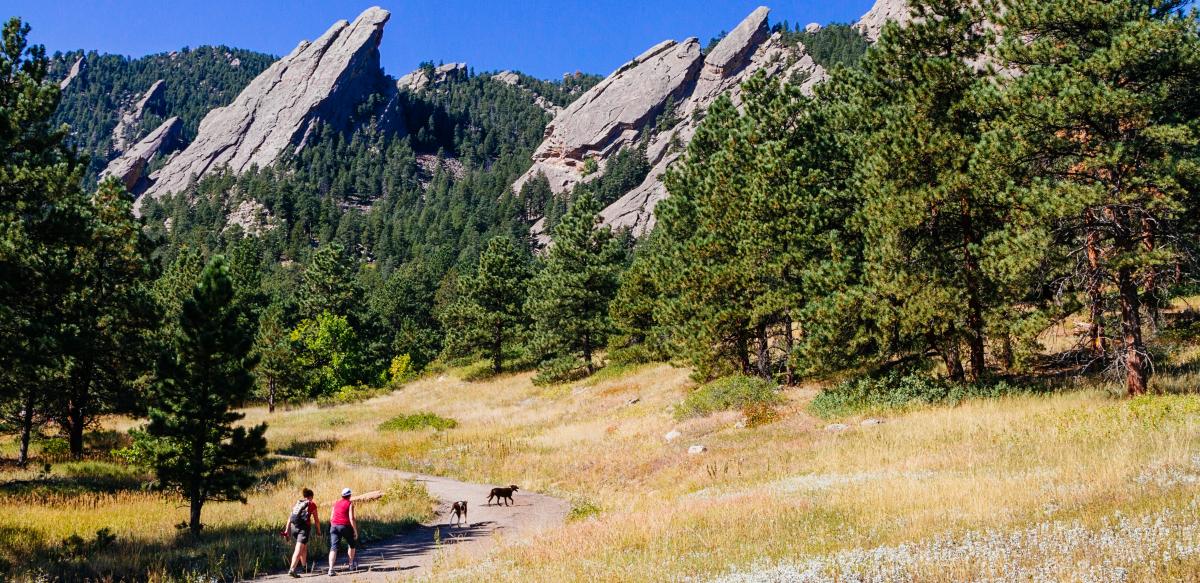 Play on the Creek
It's usually still warm enough over Labor Day to warrant a refreshing tube ride down Boulder Creek. Here's where to get a tube and where to check creek flow levels (less than 200 cubic feet per second (cfs) is considered easy and above 300 cfs is going to be a wild ride, so proceed with caution). 

Go Bird-Watching
Early fall is an excellent time to visit Boulder's acclaimed bird-watching sites. Read our bird-watching guide for where to go and what to look for.
Splash Around at the Res
What better way to bid adieu to summer than with some time in the water at the Boulder Reservoir, where cool water and Flatirons views will be just the long-weekend refresh you need? You can swim all Labor Day weekend, with these hours: Friday, 1-6pm; Saturday, 10am-6pm; Sunday 10am-6pm and Monday 10am-6pm. Or choose to rent a paddle board, canoe or kayak from Rocky Mountain Paddle Board at the Res.