Boulder Food Halls
The hardest part about dining out with a group (besides splitting the check at the end)? Finding a spot that everyone agrees on. Enter: food halls. Inspired by European markets, food halls house multiple restaurants in one communal space — meaning you can please every palate all in one place. Boulder has three food halls to check out, each of them with a variety of international cuisine, outdoor dining, drinks and great views.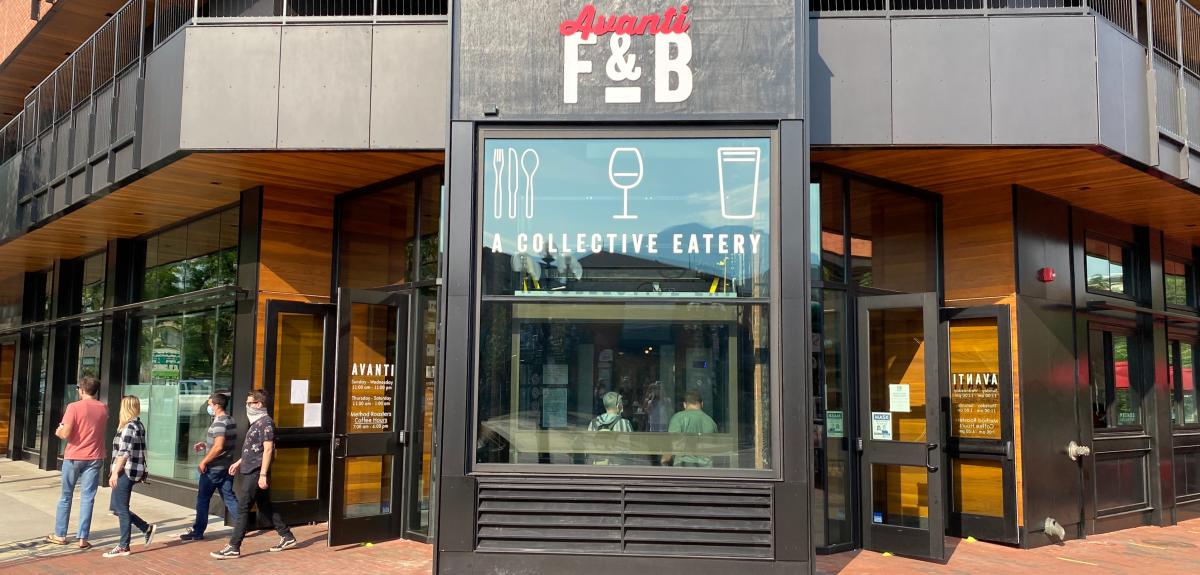 Rosetta Hall
Rosetta Hall is a luxe food hall (think plush velvet seating, a refined navy-and-white color palette, marble countertops, elegant lighting and Le Creuset cookware on display at nearly every food counter) with easy-on-the-wallet menu options and a community atmosphere. The three-story culinary hotspot in downtown Boulder features a coffee shop, two bars and eight restaurant concepts including Italian, Middle Eastern, Thai and a patisserie for to-die-for desserts. The hall acts as something of a restaurant incubator, hand-selecting chefs with great promise who don't have their own brick-and-mortar eatery yet. View all of the restaurant menus and pricing on the Rosetta Hall website.
You'll find inviting seating on every level, from long tables for groups to intimate nooks for two to rooftop cabanas with unbelievable views of the Flatirons.
A few nights a week Rosetta transforms into a local hot spot for music and dancing. You'll find live music every Tuesday night, lounge music on the rooftop even Sunday evening as well as a DJ and dancing on Thursdays, Fridays and Saturdays starting at 10pm. View the upcoming musical lineup and get more information here.
Avanti F&B Boulder
After wildly popular success in Denver, Avanti F&B has opened a Boulder location right on Pearl Street. The food hall has completely reimagined the 13,000-square-foot former Cheesecake Factory. Check out the rooftop deck with amazing views, fire pits, two bars, seven restaurant concepts and a coffee shop.
If you're a football fan, Avanti hosts a bunch of recurring sport-centered events, including Stampee Rooftop Parties before every home CU Buffs football game, CU football watch parties, and NFL games on every Sunday with drinks specials. Learn more and see what other events are happening.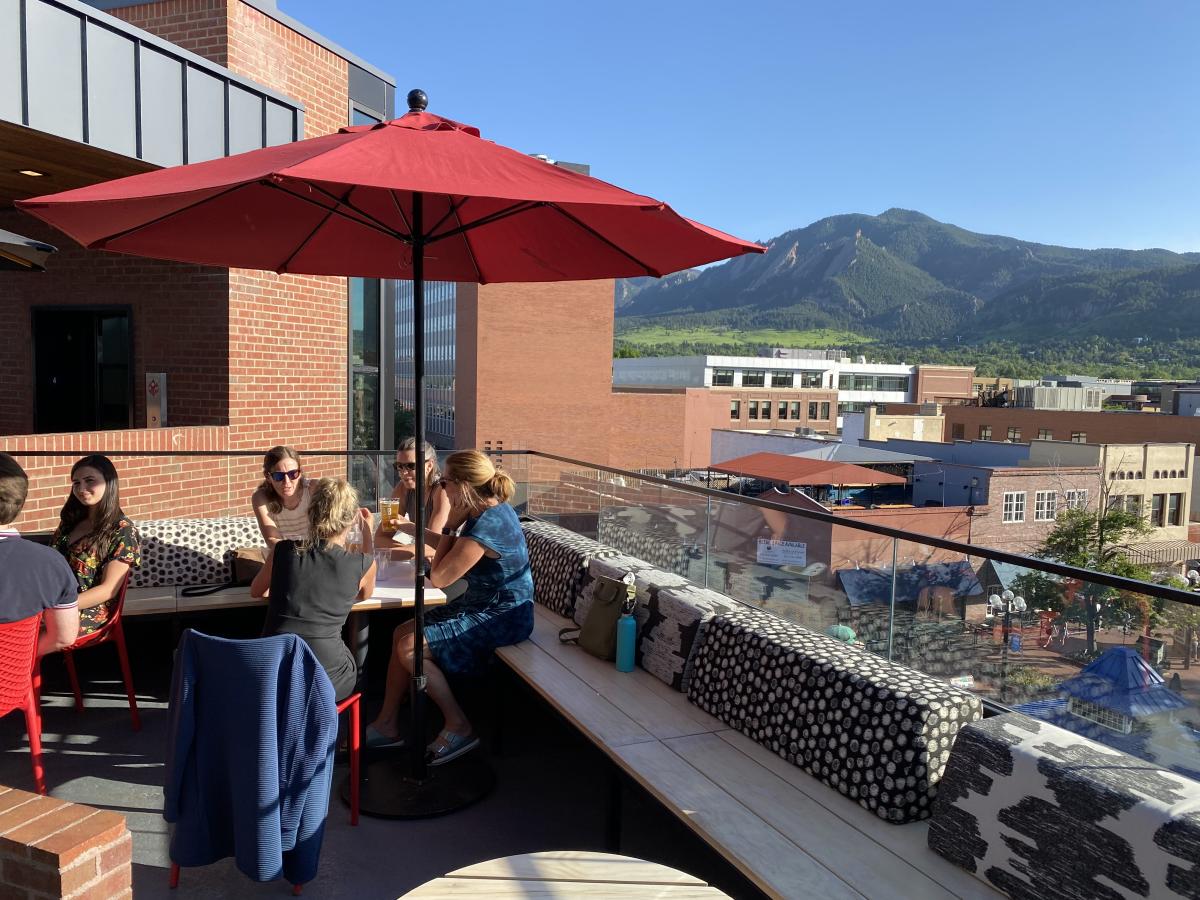 Rayback Collective
Rayback Collective is a permanent indoor/outdoor "food park" that combines the stability and community of a food hall with the variety and spontaneity of a food truck roundup. Because Boulderites love to be outside so much, this nontraditional food hall centers its activities around an outdoor space, where a variety of food trucks park and serve customers daily. You'll find a dog-friendly yard and patio area, picnic tables, colorful murals, a firepit and lawn games. Check the rotating food truck schedule online.
If you get thirsty, flag down a Rayback staffer to order a drink or head inside to the bar or coffee shop. There's more seating inside, including comfy armchairs and couches, along with a stage sponsored by Avery Brewing Co., where you can catch live music from local acts. Check the Rayback website for weekly concert updates.

Kitchen on the Hill 
The Hill is the neighborhood across the street from the west side of the University of Colorado campus. It's where many students live and work. So it's fitting that there's a tasty collection of quick, casual eats inside Hilltop Building. There are various cuisines available, from salads, burgers, Nepali, Thai and more. The setting is a low-key, old-school food court and the food is delicious — one of the hidden gems of Boulder.