Top Summer Activities & Festivals in Boulder
Ah, summer in Boulder. Things take on a different pace as the days lengthen, a lush canopy of trees comes into full leaf, and outdoor lovers happily spend even more time outside. Here are just a few reasons to join in the fun — our list of things to do in Boulder in summer.
Splash and Play
On warm, sunny days, water is especially refreshing at the foot of the Rocky Mountains: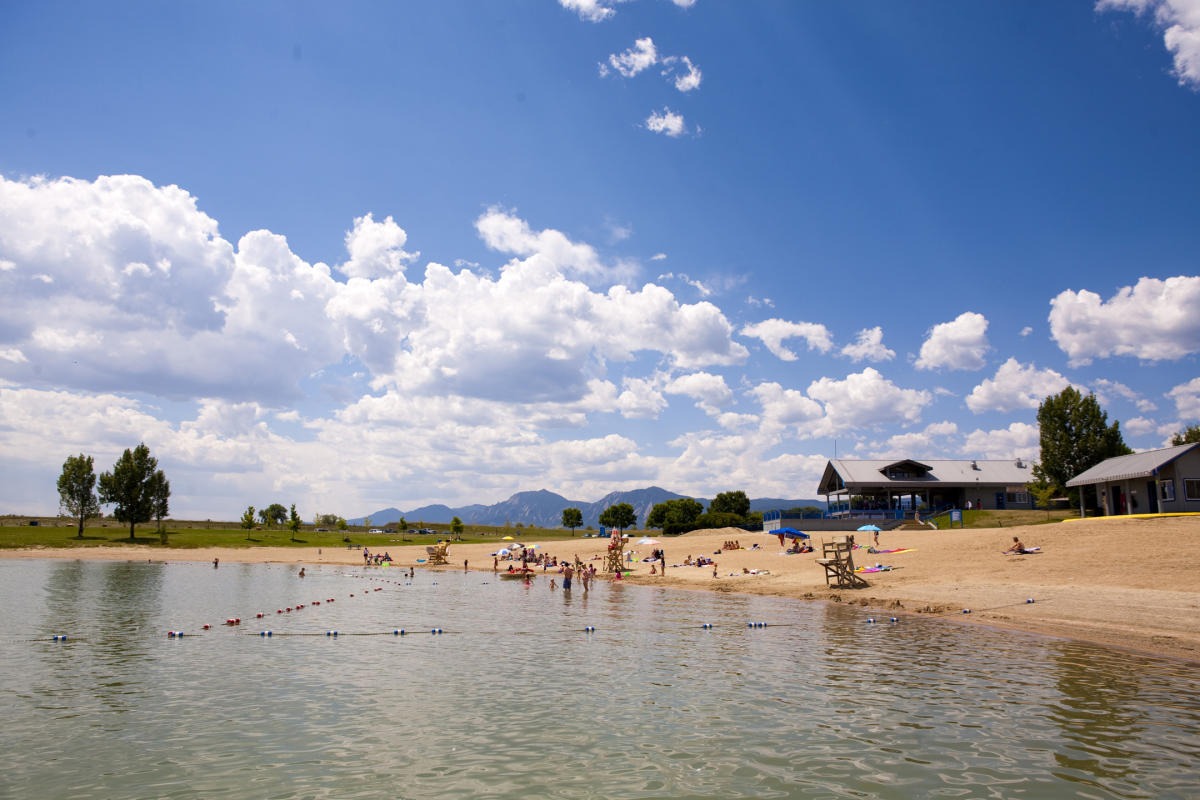 Summer Hiking
In the summertime, trails are sprinkled with wildflowers and the long days mean more time for hiking. On warm days, try these shady hikes:
Much of Lion's Lair is shaded by towering (and fragrant) ponderosa pines, with a steep summit that overlooks all of Boulder Valley.
Ranger Trail is quite lush in summer, providing shade. Connect with E.M. Greenman trail, the lower portion of which is also shady.
Anne U. White is also known for being in the shade of a narrow canyon in Boulder's foothills yet is a good choice for a lower-intensity hike.
Note: Boulder's Open Space and Mountain Parks (OSMP) will be undergoing periodic trail projects and closures throughout the summer and fall of 2022. We recommend first checking for the most current closures here.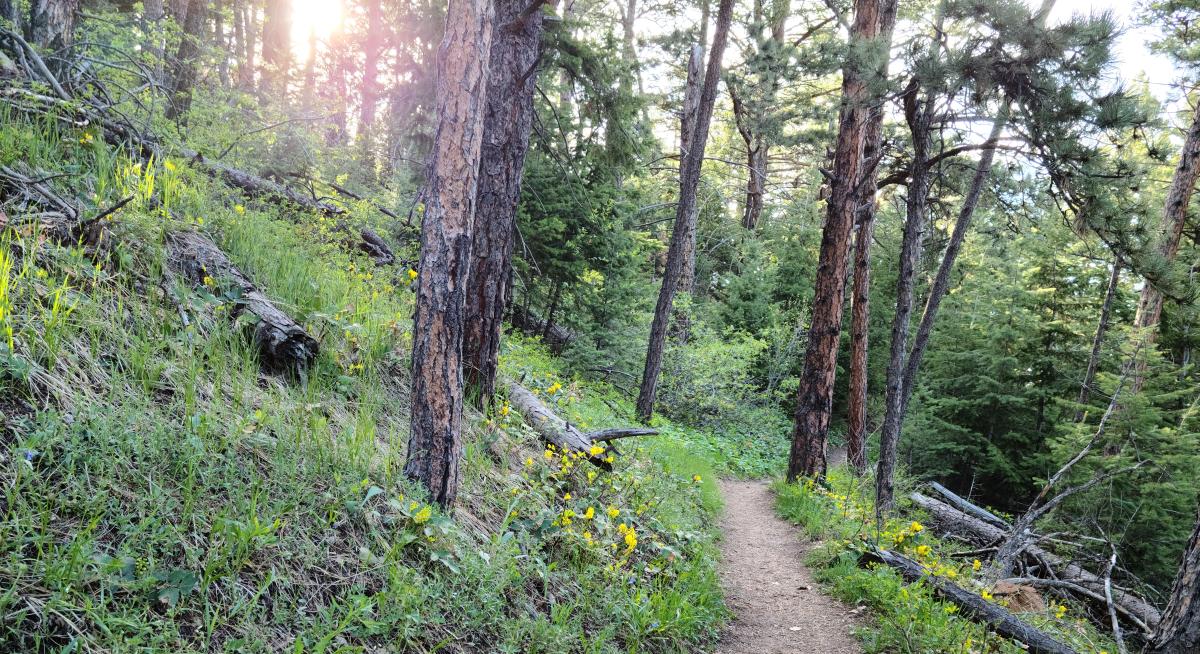 Imbibe and Refresh
Boulder loves its summer bevies. Try these ideas: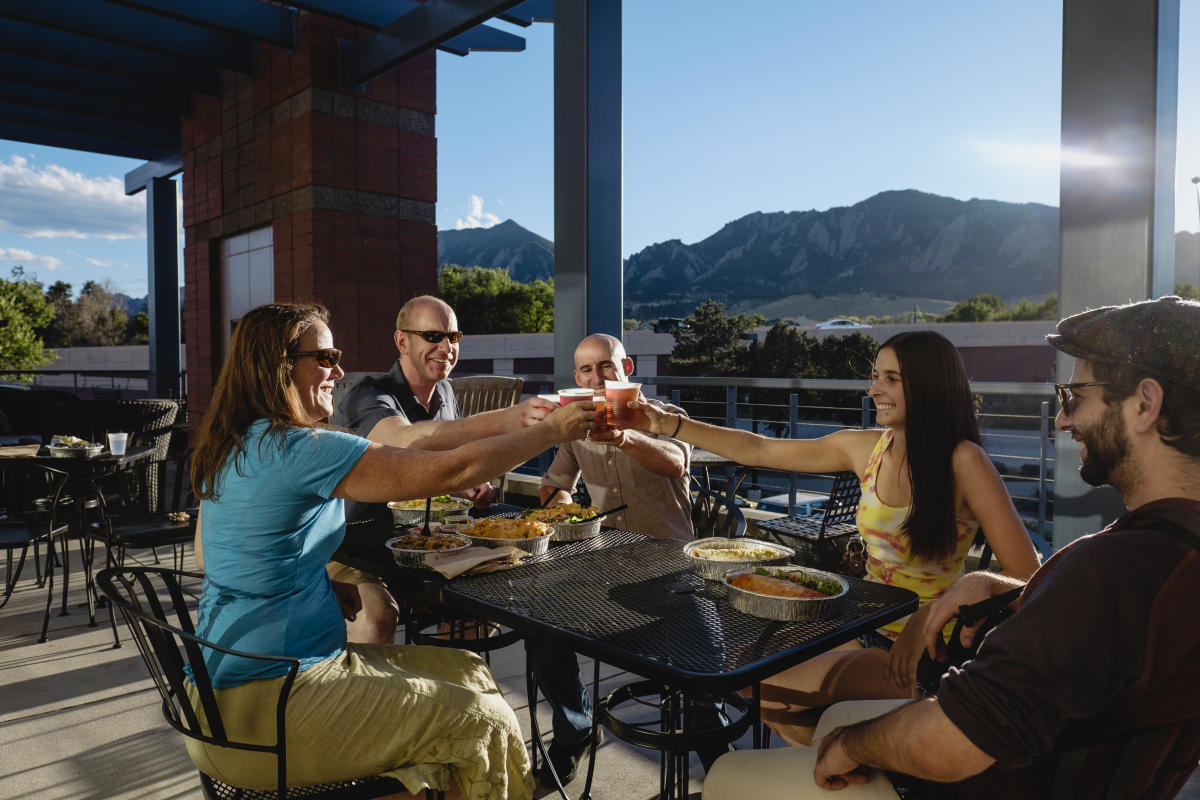 Boulder Outdoor Performances
Music just sounds better on a Boulder breeze! And in Boulder, even the arts happen outdoors, from dance concerts to theater performances on the trails. Summer concerts are held outside in Boulder every week in gorgeous locations at the foot of the Flatirons, on beautiful Pearl Street and beyond. Read more on our Hot Summer Music page.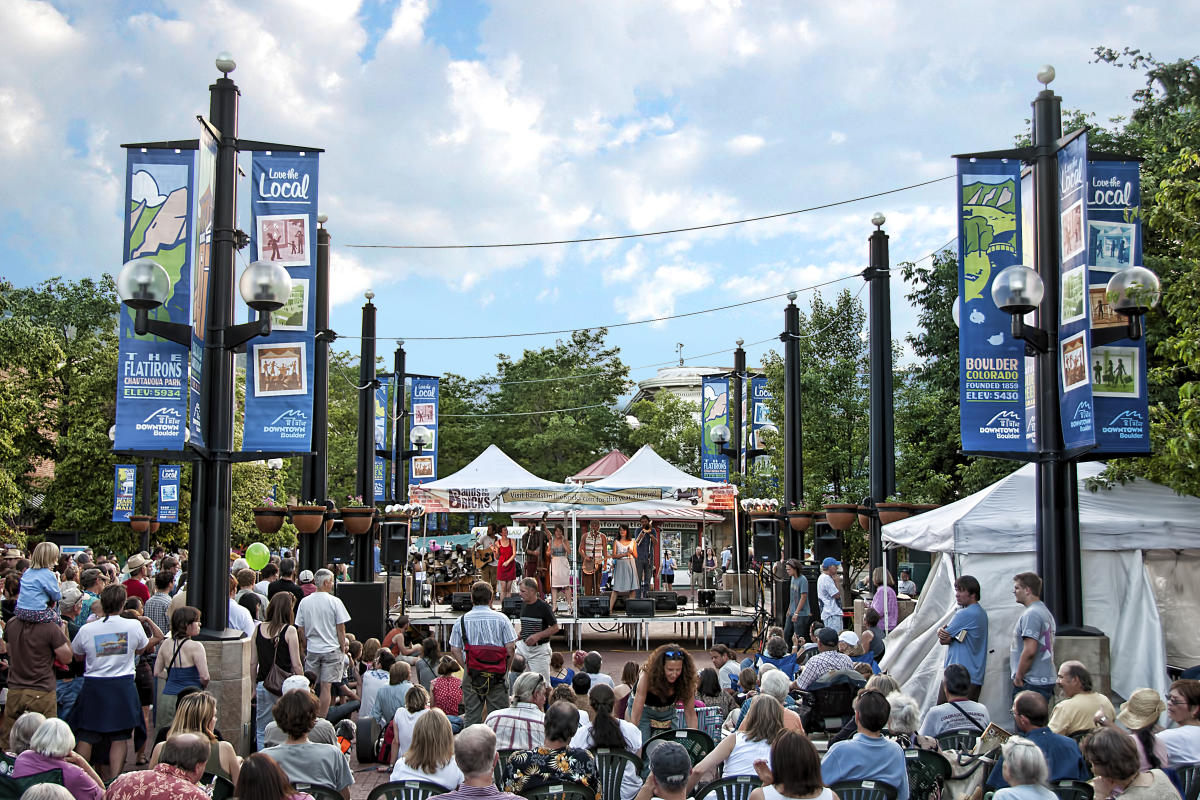 2022 Festivals and Events
Please Confirm Events and Happenings
Please check official event websites before making plans to attend. This site may not reflect the most recent updates, as events recover from Covid-19 disruptions.
Jump to: Ongoing Through Summer  |  June  |  July  |  August
Plan your visit around one of dozens of summertime festivals or events. Below are a few annual events to get you started, with a complete calendar available here. 
Boulder Farmers Market
Every Saturday, April 2-Nov. 19, 2022 (8am-2pm) 
Every Wednesday, May 4-Oct. 5, 2022 (4-8pm)
Come sample, shop, meet local farmers, smell the flowers, hear live music, sit by the creek and eat great food. 
Colorado Shakespeare Festival
June 5-August 7, 2022
Plays are performed beneath summer night skies in the historic Mary Rippon Outdoor Theatre on CU Campus.

Chautauqua Summer Series
July-Sept. 2022
Chautauqua's entertainment series, featuring concerts, silent movies, theater, dance, forums and family events at the foot of the Flatirons.
Colorado Music Festival
June 30-August 7, 2022
This internationally acclaimed festival is held four nights per week for several weeks at the historic Chautauqua Auditorium, showcasing an orchestra of professional classical musicians from all over the world.
Bands on the Bricks
Wednesdays, June 15-August 3, 2022
From oldies to alternative, Bands on the Bricks is Boulder's premier outdoor summer concert series taking place on the bricks of the Pearl Street Mall from 5-9pm. 
Arts in the Park at the Bandshell
May-September, 2022
Music, dance, theater, opera, hippy bluegrass church (no joke!) and more are all happening as part of Arts in the Park at the Glenn Huntington Bandshell in Boulder's Civic Area.
NoBo Art District First Friday Art Walk
First Friday of every month, 2022, 6-9pm
Every first Friday is your chance to discover Boulder's art scene up close. Come nibble on snacks, stroll a cool neighborhood and discover inspiration in a city that lives, sleeps, eats and breathes creativity. 
Celebration of Immigrant Heritage Month
Each June, the City of Boulder celebrates Immigrant Heritage Month (IHM). IHM is an annual celebration recognizing immigrants' experiences, contributions and achievements throughout our country's history. More details about this developing celebration will be announced soon.
Boulder Plein Air Festival
June 3-11, 2022
Stop in throughout this week-long celebration that welcomes artists of all levels to make art en plein air in and around Boulder, with the opportunity to exhibit and sell their works.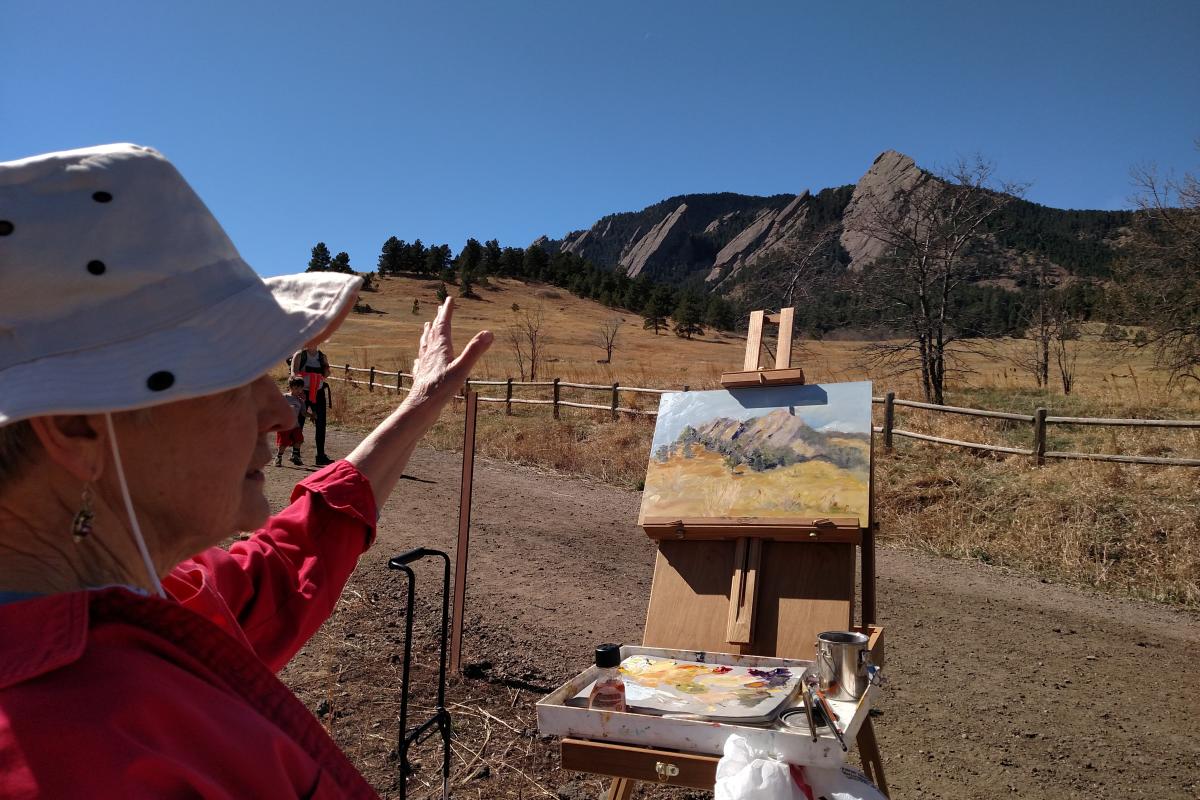 Cultural Day at The Museum of Boulder
June 4, 2022, 12-5pm
Head to the Museum of Boulder for an afternoon of dancing, networking and crafting. In partnership with the Latino Chamber of Commerce of Boulder County, there will be homemade tortillas, food trucks, craft stations, live dance performances and storytelling and more.
Boulder County Pride Week
June 6-12, 2022
Whether you're looking for something the whole family can take part in or you want a more 21+ experience, there's something for everyone at Boulder County Pride Week. Sign up for teen art classes, adult networking events, music, trivia, dancing and more.
Boulder Comedy Festival
June 23-26, 2022
Nationally touring comics featured on Comedy Central, Netflix and The Late Show with Stephen Colbert come together with festival winners and local comedians to create a sea of hilarity outdoors at the Dairy Arts Center.
Louisville Slugger Independence Day Tournament
June 29-July 3, 2022
For more than two decades, this 80-team competitive girls softball tourney has been hosted in Boulder!
Dead & Company
July 1-3, 2023
This summer Dead & Company (comprised of members of the Grateful Dead plus John Mayer) will return for a final series of performances at the University of Colorado's iconic Folsom Field, a venue frequented by the Grateful Dead in the 70s. Join deadheads from across the world as they gather in Boulder for three nights of unforgettable performances before the band hangs up its jams.

Louisville Slugger Independence Day Tournament
June 29-July 3, 2022
For more than two decades, this 80-team competitive girls softball tourney has been hosted in Boulder!
Hanuman Festival
July 14-17, 2022
This celebration of yoga and music features world-class yoga instructors, live music, inspirational experiences and community building.
Boulder Environmental / Nature / Outdoors Film Festival
July 14-17, 2022
Watch environmental documentary features, short films, Q&As and interviews online or at the Dairy Drive-In at the Dairy Arts Center.
Tube to Work Day
July 15, 2022 (tentative)
Boulderites don their best business attire and hit the creek in this yearly tubing tradition. The event starts at Eben G. Fine Park, but you can catch the view of the hilarious action (e.g. spectators dangling breakfast from atop bridges for tubers to grab) anywhere along the creek near downtown.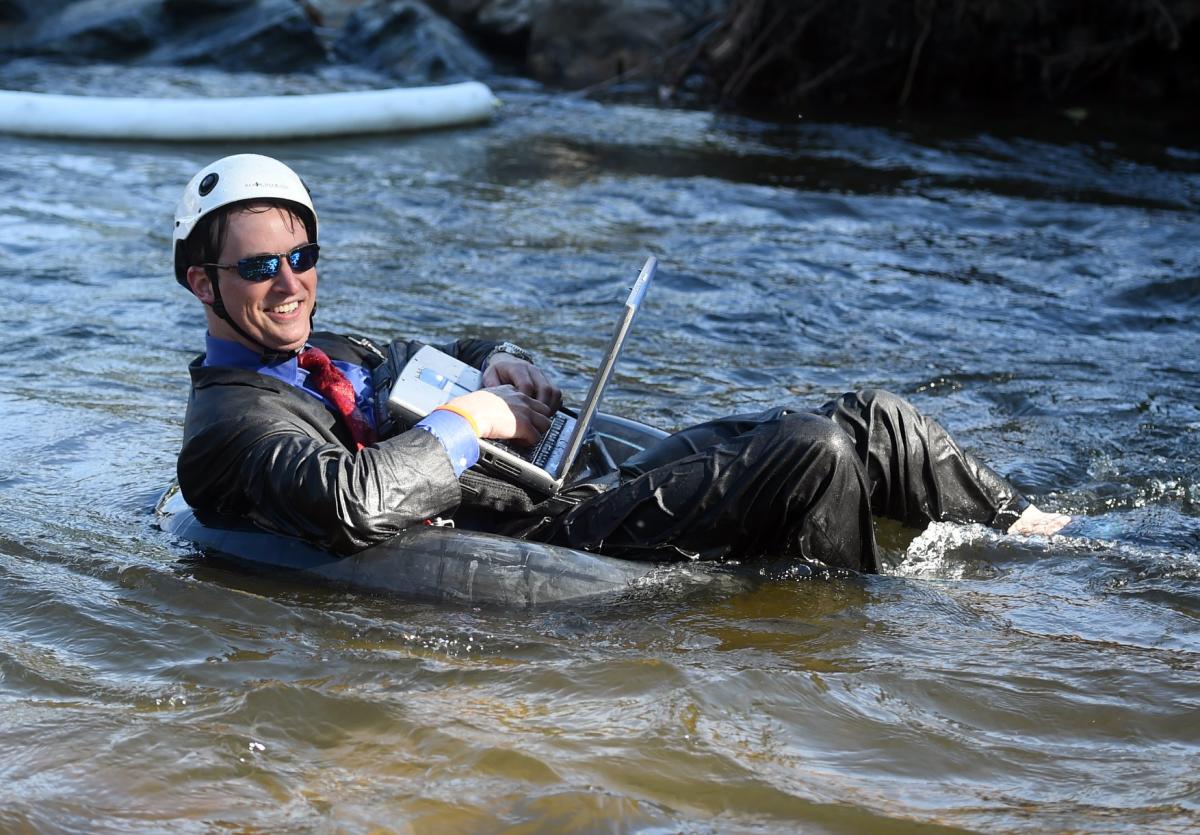 Pearl Street Arts Fest
July 16-17, 2022
Preview: Friday, July 15, 2022
Tents line downtown Boulder's Pearl Street for this juried celebration of visual arts — from whimsical and modern sculptures to traditional watercolors, oil paintings and more.
Boulder Fine Art Street Festival
July 30-31, 2022
This vibrant outdoor art festival returns to Twenty Ninth Street and features local and national artists' and crafters' handmade work in a lively open-air setting.
Frequent Flyers Aerial Dance Festival
July 31-August 12, 2022
Experience the joy of dancing in the air, for beginners through advanced aerial dancers. Participate in two weeks of classes, lectures/demonstrations, informal discussions and performances.
IRONMAN 70.3
August 6, 2022
This "half Ironman" takes place at the Boulder Reservoir with a spectacular Rocky Mountain backdrop. The event has been an athlete favorite for over a decade and is one of the fastest IRONMAN events to sell out each year.
Boulder Taco Fest
August 6, 2022
Indulge in the tastiest tacos of Boulder, a curated list of craft breweries, eclectic tequilas, high-flying Luchadores, live bands and lots of free fun for the kiddos.
Colorado Brazil Fest
August 12-13, 2022
Two rhythmic days of Brazilian music, dancing and more at Boulder's Bandshell.
Want more? We have barely scratched the surface of all the amazing Boulder summer festivals. See our complete, searchable events calendar.