Boulder Bike Culture
Boulder's love affair with bicycling has given rise to a distinctive bike culture. In fact, the best way to really see Boulder (named one of the Top 13 Cycling Cities in the U.S. by the Travel Channel) is to park your car and rent a bicycle. Below you'll find a few ideas for how to bike Boulder, whether you choose to cruise, mountain bike or road bike.
Only in Boulder
After a snowfall, the city often clears the bike paths before they clear the roads.
Pedaling Around Town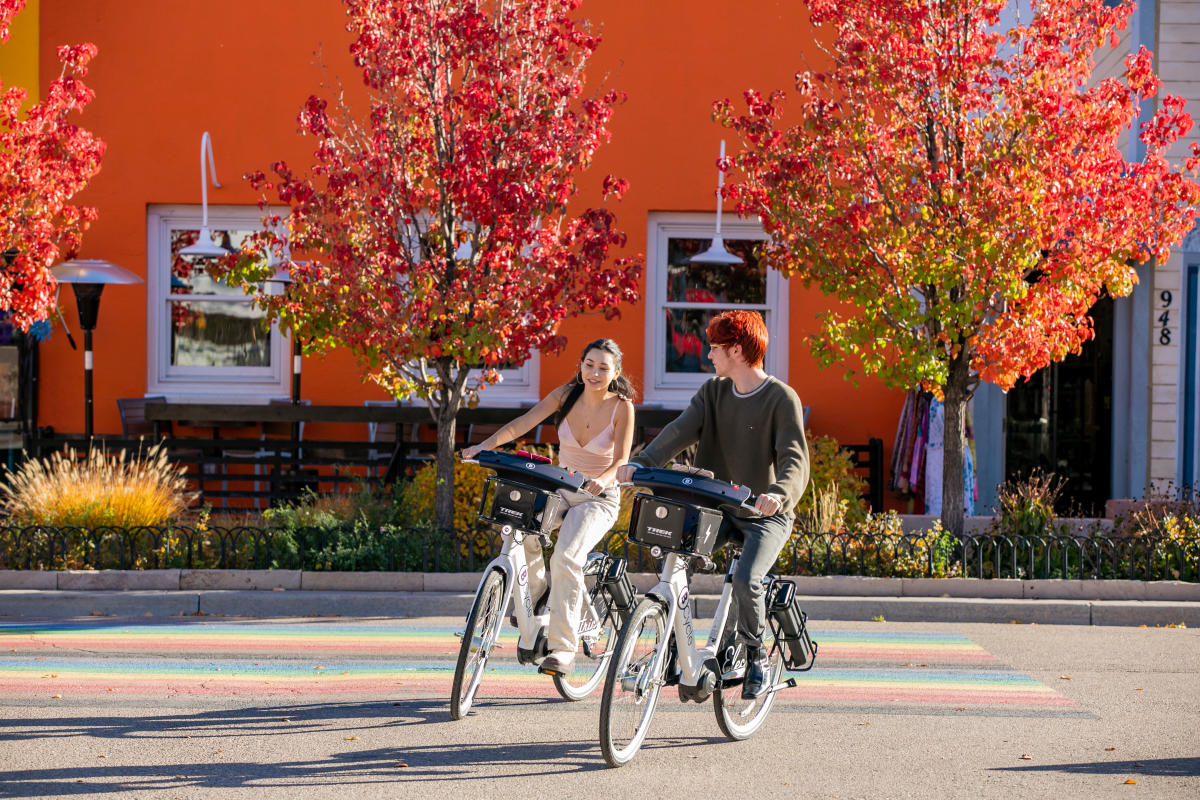 Boulder has an e-bike-sharing program similar to those found in many cities around the world. Nearly 50 Boulder Bcycle stations located around town will allow you to check out an electric bike for 60 minutes or less, ride wherever you'd like and return it to any of the stations when you're done.
Insider Tip
If you're biking into town from the east, stop at the visitor kiosk on top of Davidson Mesa, also outfitted with a bike repair kit for public use.
Mountain Biking Boulder
In a town where you're in the minority if you don't have a mountain bike — and with the foothills just outside Boulder's back door — rest assured there are plenty of trails to fulfill all of your singletrack fantasies. The Canyon Loop Trail at Betasso Preserve is a nearby favorite with sweeping views of Boulder Canyon. Marshall Mesa is just south of town and offers a rolling trail with vistas of the Flatirons. Up for a more advanced challenge? Enjoy the steep climbs at Walker Ranch Loop, located west of Boulder via Flagstaff Mountain. Learn more here.
The Valmont Bike Park offers a well-maintained course constructed specifically as a cyclo-cross park — but with something for every kind and size of rider. There's even a toddler track.

Road Cycling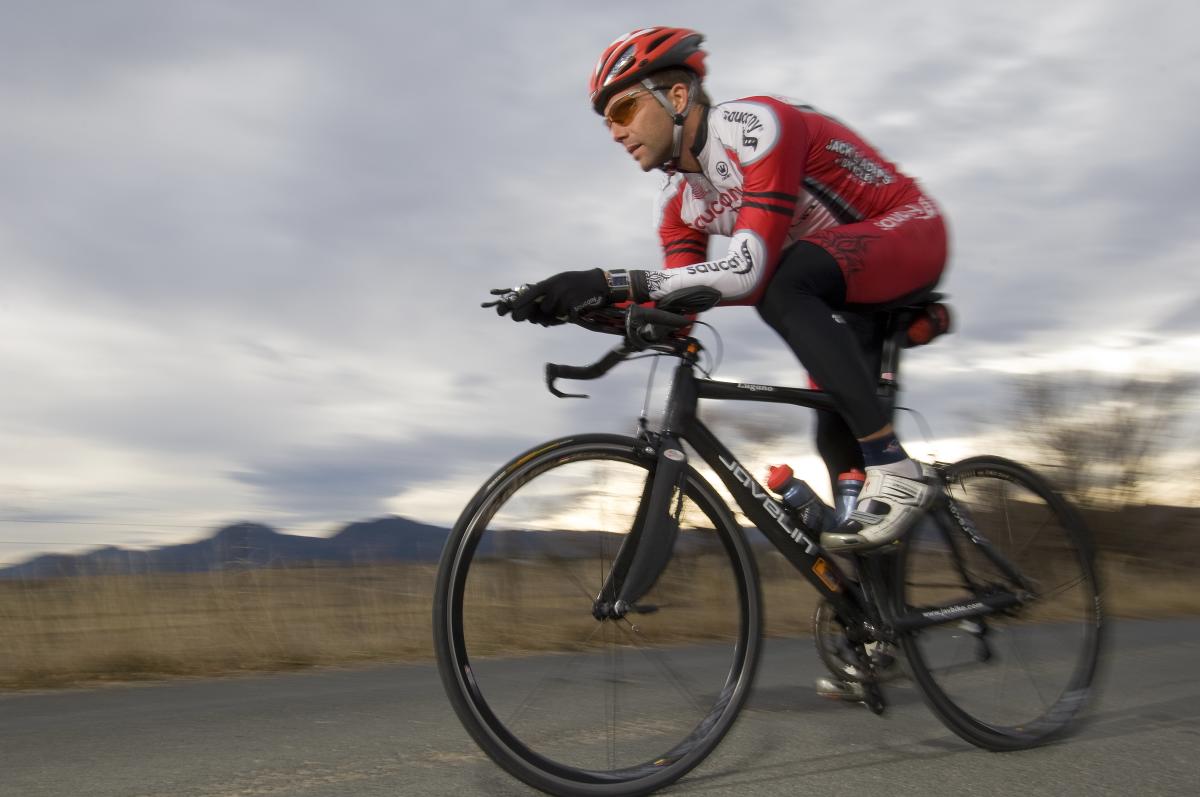 The minute you set foot in Boulder, you'll see plenty of helmeted, lycra-clad cyclists, oftentimes in groups, getting in a workout over their lunch breaks, riding to and from work or reveling in a carefree weekend ride. Boulder's mild climate means a long cycling season. Cyclists take advantage of every sunny day, even in the middle of winter (you'll inevitably spot one or two hardcore enthusiasts plowing through snowdrifts). Add to that the huge variety of rides available — long cross-country stretches, rolling hills, grueling climbs — and you'll begin to understand why Boulder has such a dedicated road cycling community.
If you're looking to join in the fun, try out the Morgul-Bismark Route, made famous by its appearance in the movie American Flyers. Go for distance with a scenic and popular ride on Highway 36 north from Boulder to Lyons. Or really put your thighs to the test with the ultra-challenging climb up Flagstaff Road, which rewards successful riders with a bird's-eye view of beautiful Boulder. Find more rides and helpful descriptions of the best places to bike Boulder at 303Cycling.
Insider Tip
Cyclists can buy bike necessities 24/7 at the vending machine in front of University Bicycles.
Fat Biking
You can crush the trails in nearly any weather on a fat bike, which has enormous, nubby, all-terrain tires. Rent them from a few places in town for a perfect winter pick-me-up.

Electric Biking
Nothing gives you a boost like that powerful pedal assist you get on an e-bike. There are some great e-biking routes around Boulder and even a few pretty trails where e-biking is permitted.
Only in Boulder
The Boulder Cruiser Ride, a themed, costumed event that's been known to draw hundreds of riders, happens each Thursday evening (spring through fall).
Cycle-centric Shops and Cafes
Both mountain biking and road cycling enthusiasts will love shopping at more than a dozen Boulder bike shops, each with a character all its own. Some are more than just bike shops. Take Full Cycle, whose Tune Up cafe is a bustling coffee shop and bar with pastries, paninis and beer and cider on tap. At Rapha, you can shop for gear and sip your espresso among fellow riders.