How to Take Your Conference Outside in Boulder
Mind-expanding views, soul-warming sunshine, invigorating fresh air — Boulder meetings were always meant to be outside. Your attendees will appreciate a safer, open-air experience, and the benefits of nature on productivity, creativity, memory and concentration are clear. So why not build a little brain-boosting outdoor time into your meeting?
There's no better place to do so than Boulder, tucked into the foothills of the Rocky Mountains, with 45,000 acres of protected open space at your hotel's doorstep. Here are just a few ways to infuse the outdoors into your conference or meeting at every stage.
Clink Glasses with a Rooftop View
Your group will always remember the reception where you toasted each other against a backdrop of the Flatirons at the CU Rooftop Terrace Club, at downtown restaurant Corrida, from the Avanti F&B food hall or the hotel-top Motherlode Café in Gunbarrel. And those are just a few of many rooftop options in this panoramic-patio-loving town. We can point you to more patio rooftops here.
Plan the Perfect Picnic
Get out from under the fluorescent lights and opt for a fresh-air meal. Boulder's parks are some of the most scenic that you'll find in the country, and many of them rent shelters to groups up to 250. From large real estate industry gatherings in North Boulder Park to the filming of Food Network's "Top Chef" at East Boulder Community Park, we've seen it all and can help you find the right park in Boulder for your group. Contact us to help find and reserve a Boulder park.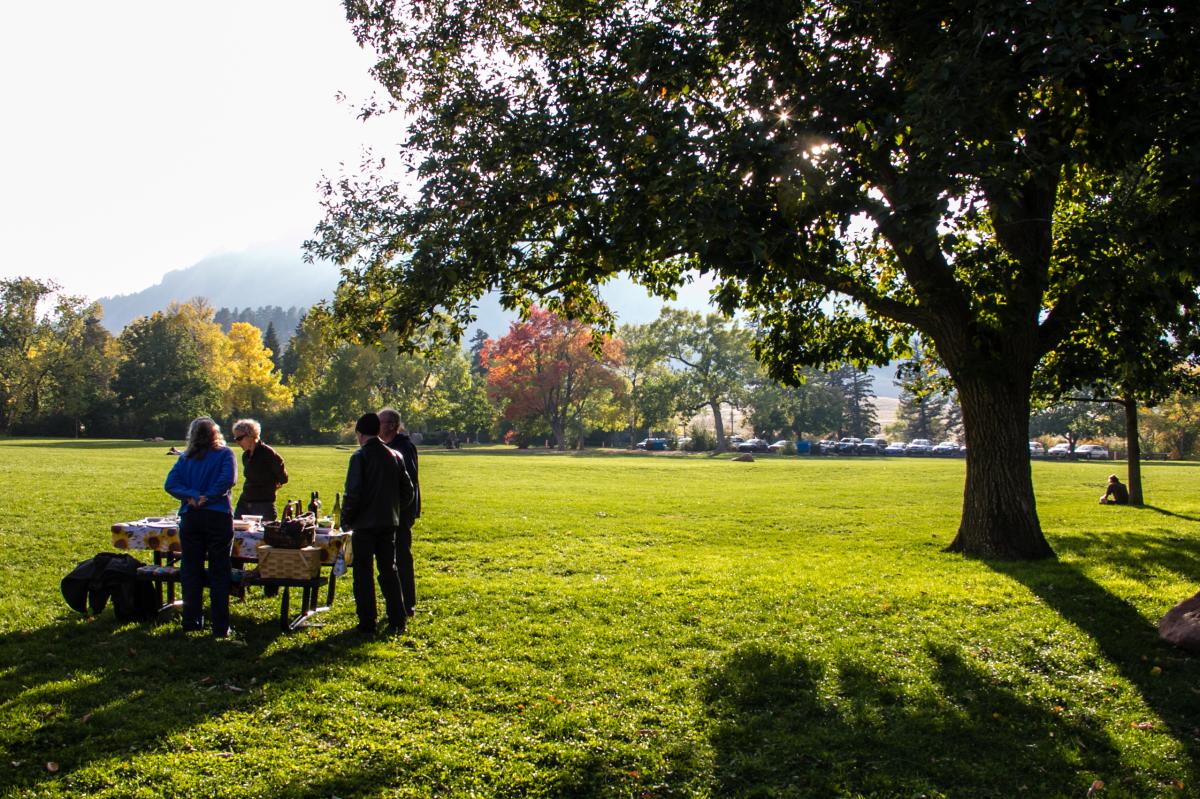 Have a Walking Meeting
Right in the heart of town is the closed-to-traffic Pearl Street an excellent spot for a walking meeting (or one-on-one appointment) that is sure to get the ideas flowing. Got a little more time? Choose a leisurely trail (Boulder has over 150 miles of hiking trails) for a nature walk by contacting us for trails and paths close to your group's hotel or venue.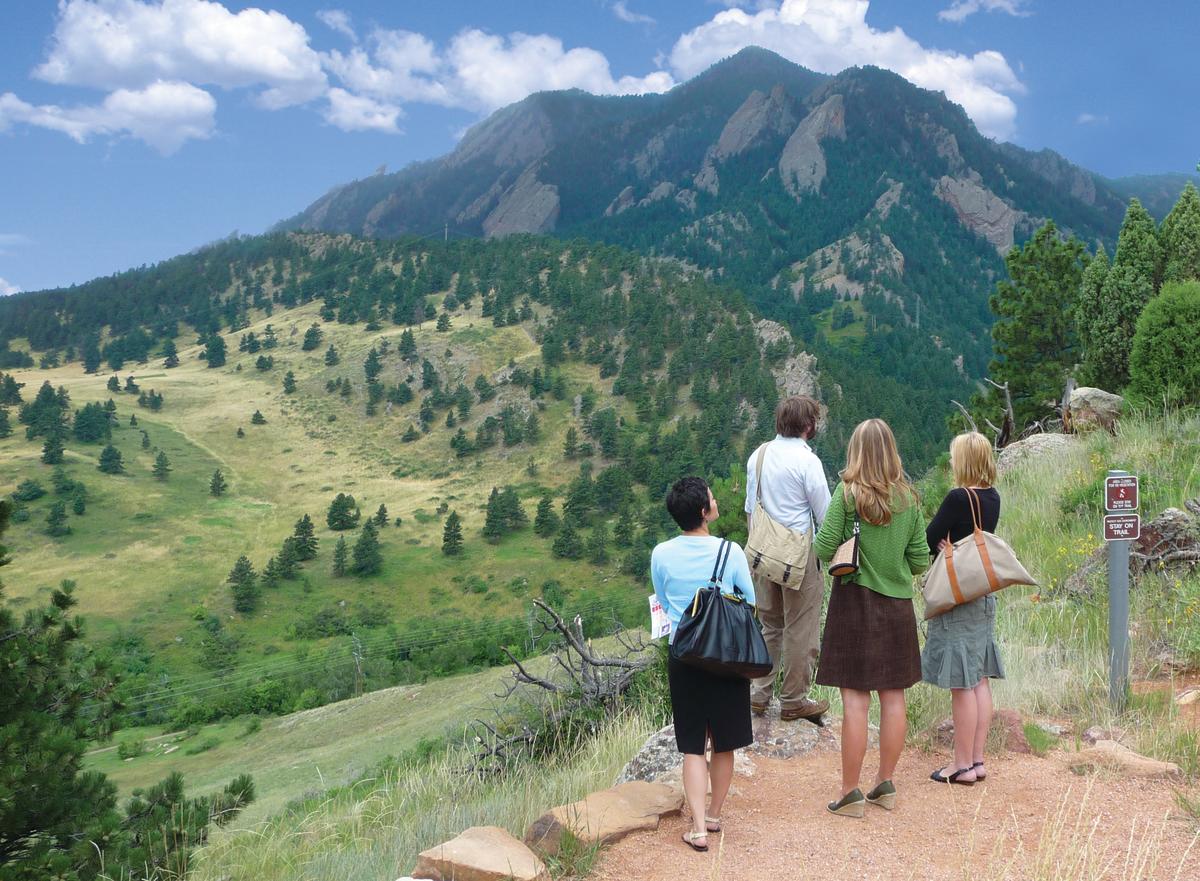 Take Your Keynote to an Amphitheater
University of Colorado's beautiful Mary Rippon Amphitheatre is nestled into the heart of campus, with seating made of sandstone slabs, stone walls covered in vines and a small stage where the Colorado Shakespeare Festival is performed each summer. And the Sunrise Amphitheater atop Flagstaff Mountain overlooks all of Boulder Valley below. Either would make a stunning outdoor setting for keynote speakers who are game for a low-tech and truly "Colorado" approach to their presentation. Contact us to reserve an outdoor amphitheater.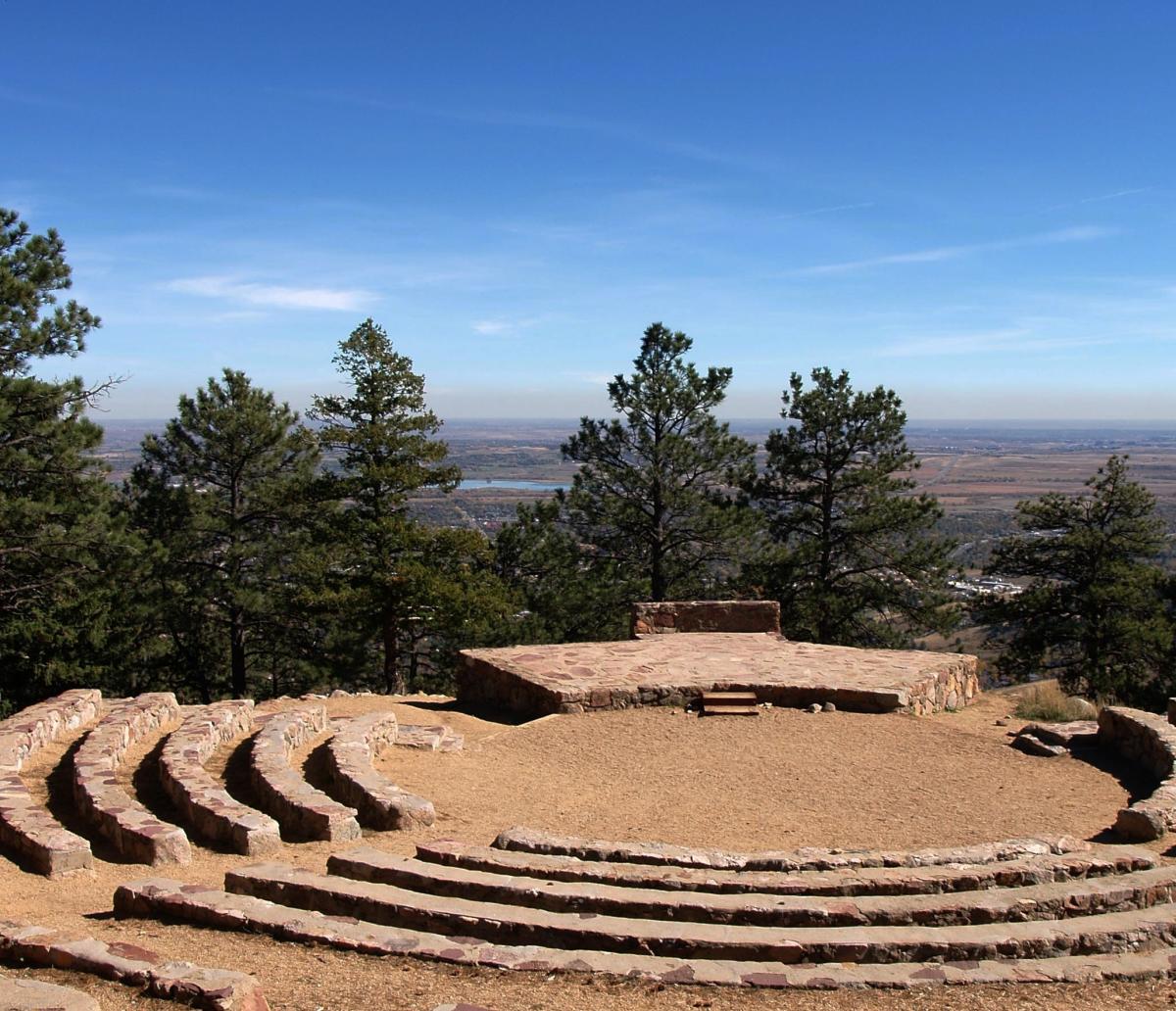 Photo: Aidan Grey/Flickr Creative Commons
Volunteer on a Farm
Nothing brings teams together better than a day out in the fresh air, digging in the dirt together, meeting friendly farmers against a sweeping Rocky Mountain backdrop. Several Boulder farms offer opportunities, such as Cure Organic Farm, McCauley Family Farm and Isabelle Farm. Email us for info.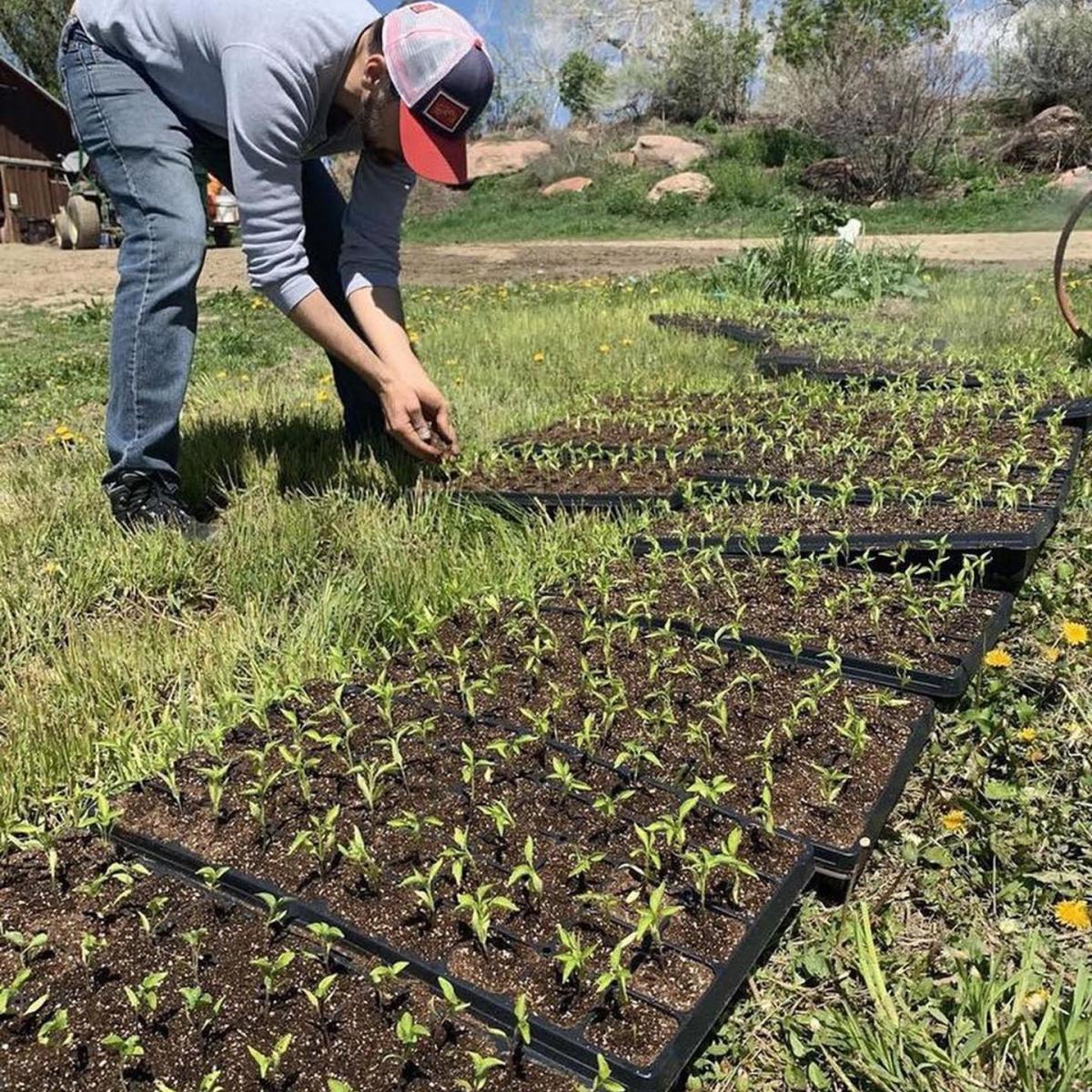 Encourage Biking to Sessions 
Boulder's e-bike-sharing program, BCycle, has 50 self-serve stations across town, giving your attendees easy access to check out bikes in lieu of shuttle transport. BCycle will even manage the bike availability for you to ensure your group will have enough bikes when and where you'll need them. Boulder was named a top 10 city in the U.S. for biking, so there are plenty of bikeways and paths (easily mapped on Google maps).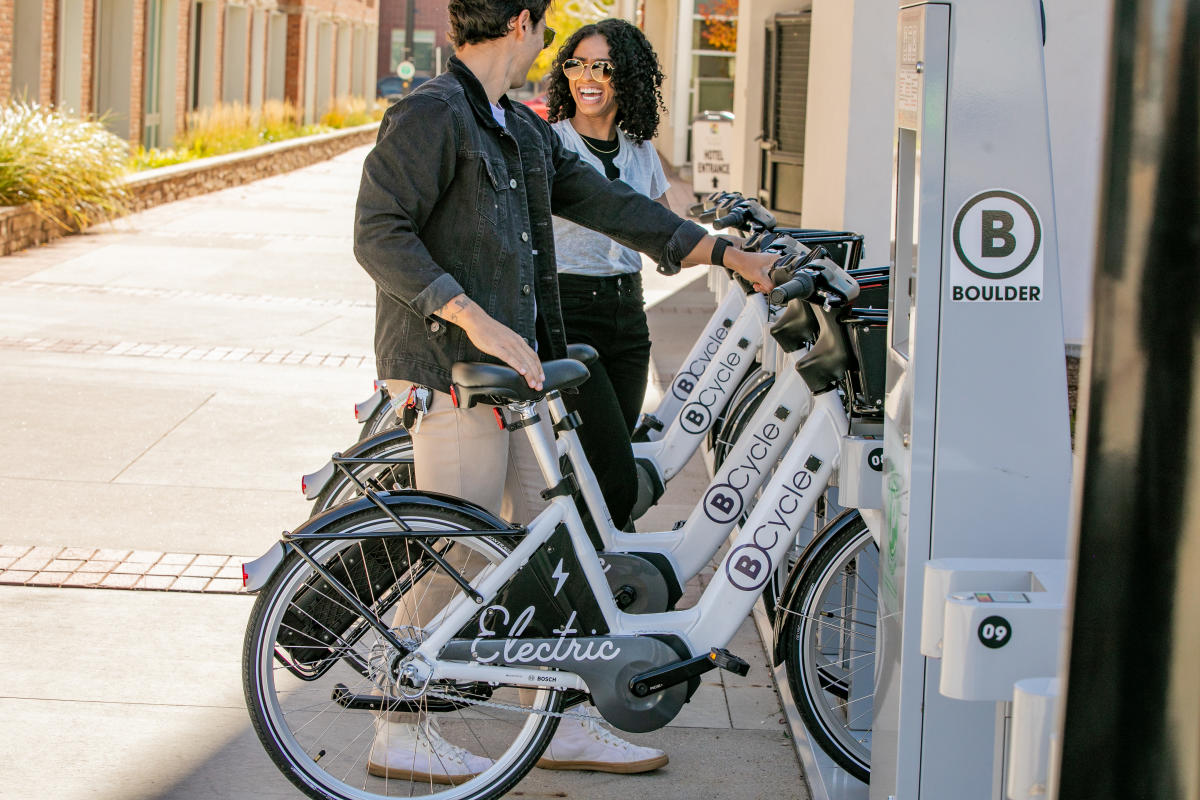 Arrange a Naturalist-Guided Hike 
City of Boulder Open Space and Mountain Parks (OSMP) can take your group on a naturalist-led hike through wild splendor, giving you fascinating insights about the environment's plants, animals, geology and more along the way. This service is free to groups, with a group maximum of 60.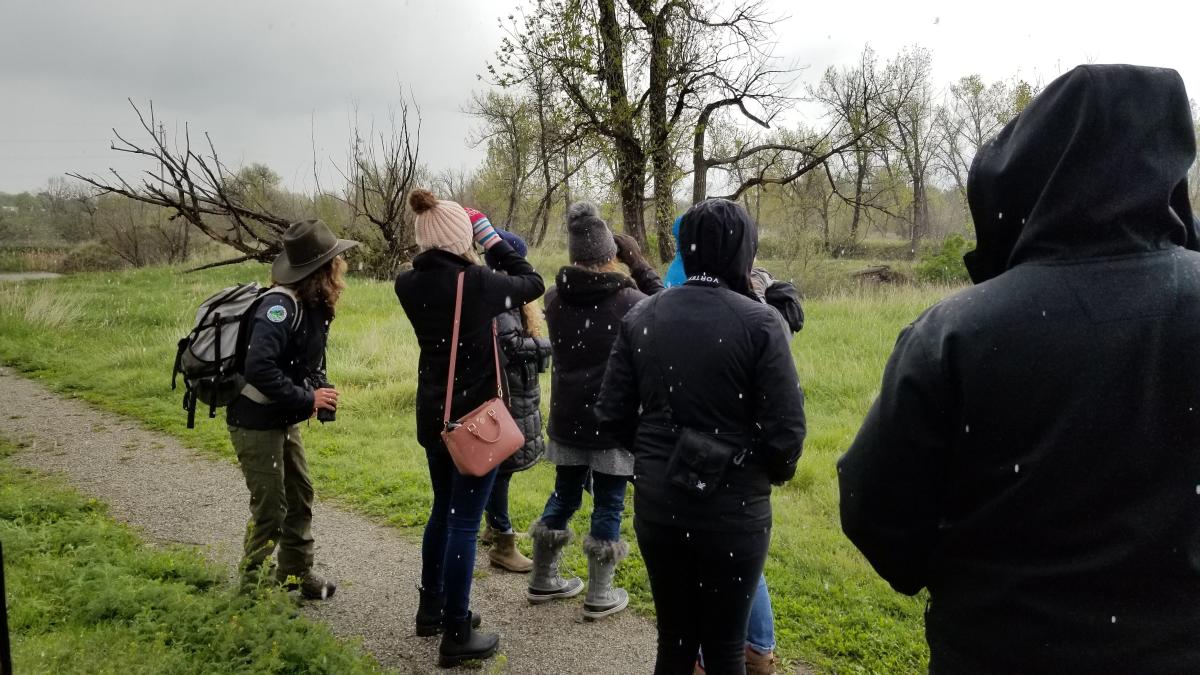 Offer Outdoor Yoga
Some towns have a church on every corner; Boulder has a yoga studio on every corner. We can help you find a great instructor to lead a morning class on site. Already, yoga classes regularly happen at flower farms, museum rooftops, on pool decks, atop paddleboards at the Boulder Reservoir, and in mountain parks all over Boulder.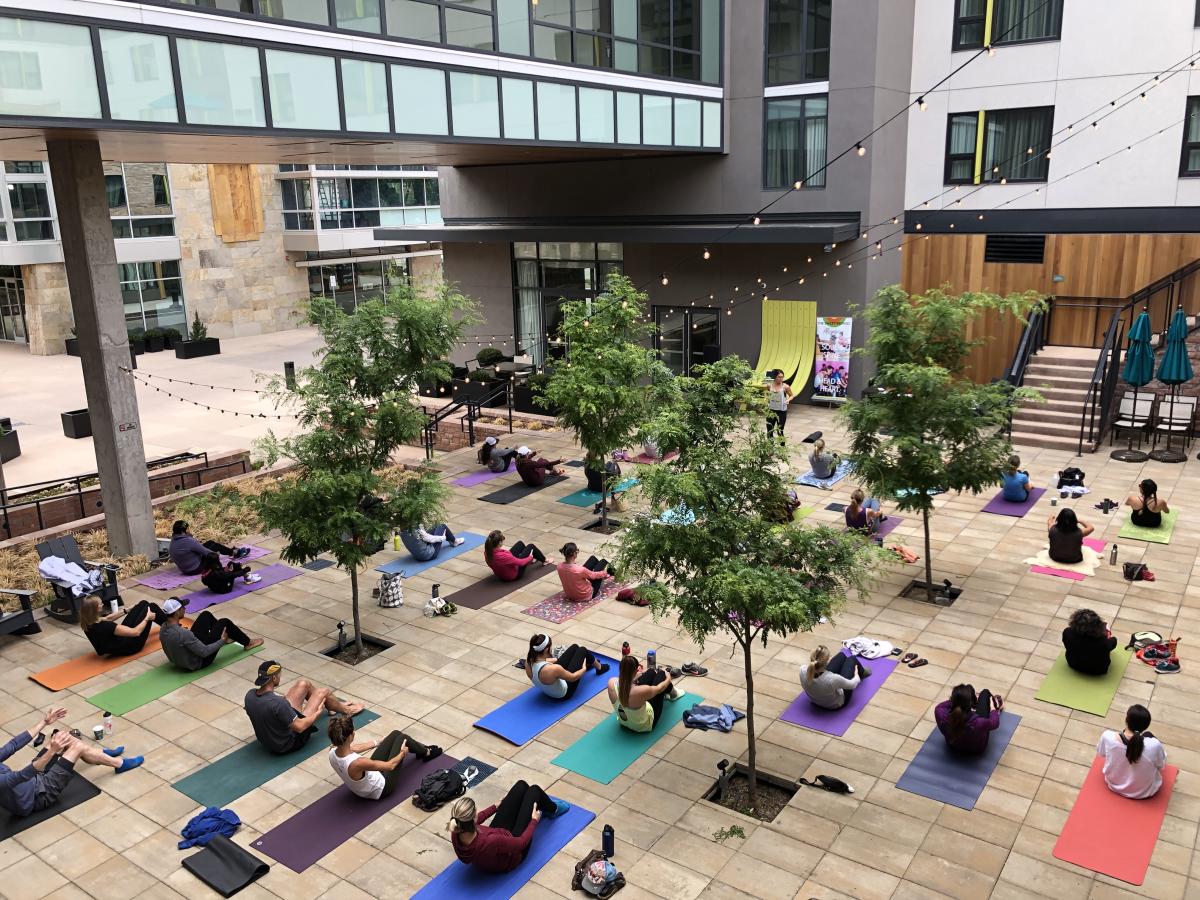 Have a Food Truck Rally
Want to have a casual way for attendees to dine al fresco and mingle outside? Do as one of our tech conference clients did and arrange for several food trucks to assemble at your desired location. Boulder has a big selection of top-notch food trucks slinging delicious international cuisine, and the choices are great. Another option is to book an event at our group-friendly Rayback Collective permanent food truck park, complete with picnic tables and yard games.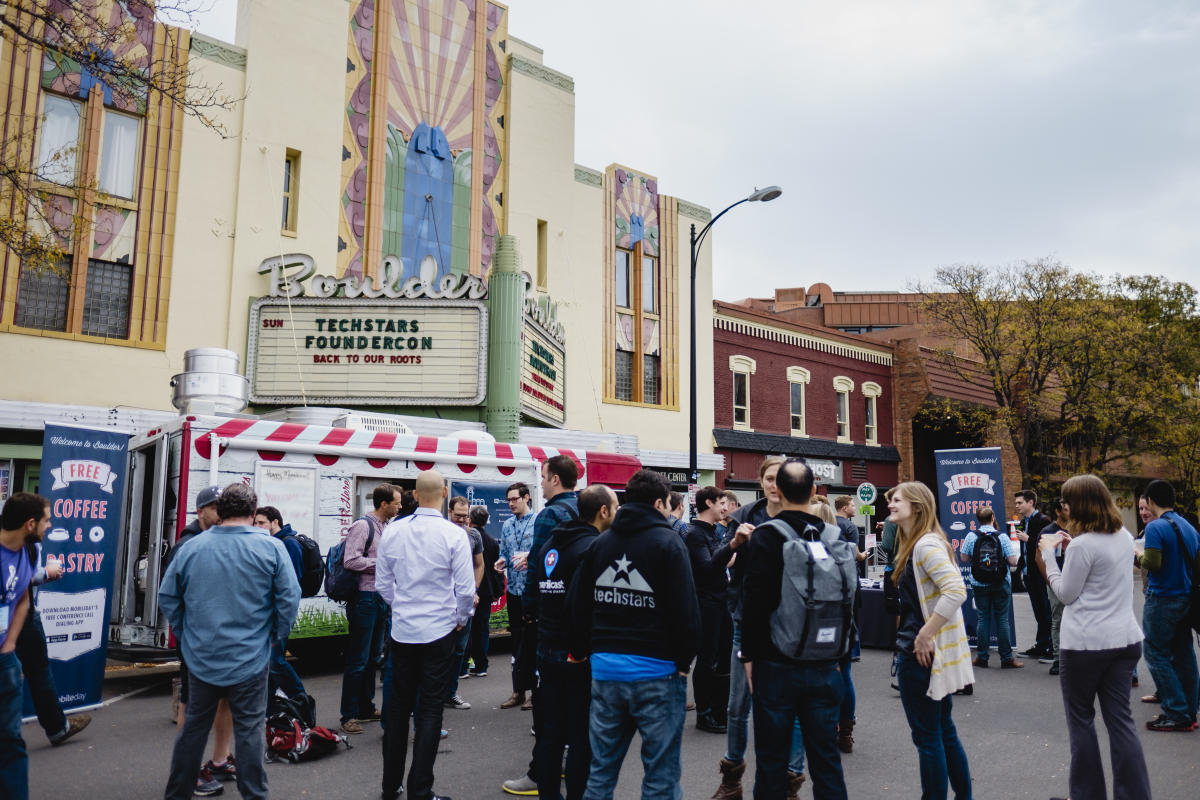 Contact Us
If any of the topics above sparked an idea for your group, we can help bring it to fruition. Just let know what you're interested and we'll help do the legwork to make it happen in Boulder.

Angela "Fig" Wirkler, CMP

Director of Group Sales

Lindsey Rohrbaugh

Group Sales Manager

Natalie Cutter

Group Sales Manager