Historic Boulder Itinerary
It's true that Boulder is on the cutting edge of scientific research. And you can bet the University of Colorado's students and grads have their sights set on the future. But reminders of historic Boulder — from downtown's lovely brick facades to crumbling cemeteries with surprising bits of history — whisper tales of a distant and fascinating past, inviting you to take a peek back into the events that made Boulder the place it is today.
Day One
Start your day exploring the Colorado Chautauqua District, an area that is a favorite of weekend revelers for its hiking trails winding up into the iconic Flatirons. The adjacent grounds of Chautauqua Park were actually developed in 1898 as a place for cultural and educational summer retreats. Today, Chautauqua continues to offer workshops, lectures, live music and plenty of hiking. Visit the Chautauqua Ranger Cottage for suggested hikes or a great spot to photograph the majestic Flatirons. After your hike, relax on the patio of the historic Chautauqua Dining Hall for lunch. And if you're visiting during summer, be sure to take in a concert at the acoustically delightful Chautauqua Auditorium, a favorite stopping place for musicians such as Shawn Colvin and the Indigo Girls.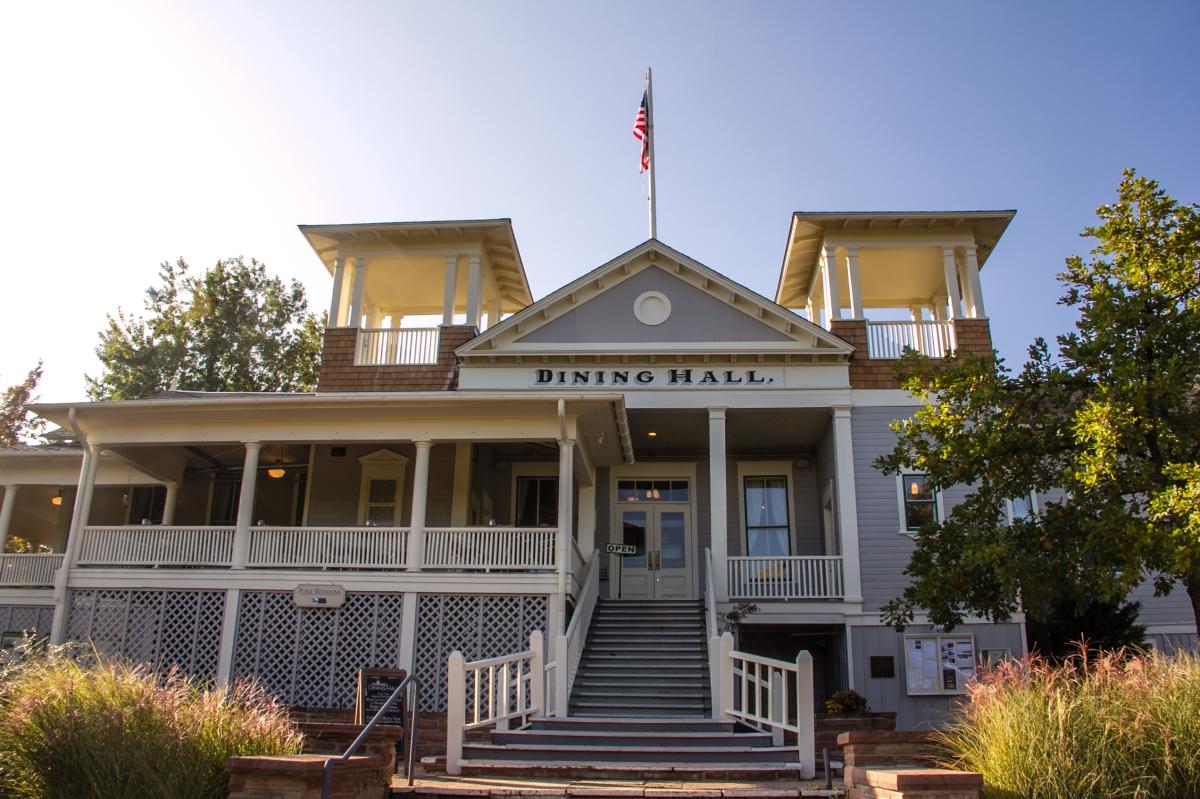 Check into the Hotel Boulderado for a unique stay at Boulder's oldest hotel. The hotel's name is a combination of the words "Boulder" and "Colorado," reportedly coined so that no guest would forget where they had stayed. Built in 1909, the Hotel Boulderado has become a National Registered Landmark and is a member of the National Trust's Historic Hotels of America. A magnificent stained-glass ceiling nooks filled with Victorian furniture and dark, oiled woodwork throughout reveal the hotel's early roots.
Historic Tidbit
In the Hotel Boulderado lobby, you'll see an ornate drinking fountain that reads, "Pure cold water from the Boulder owned Arapahoe Glacier." Drinking fountains like this one used to be found all over Boulder.
After check-in, spend the evening exploring Pearl Street in historic downtown Boulder. Stroll along the popular pedestrian mall, lined with the city's acclaimed restaurants, bookstores, boutiques and sidewalk cafes. Take note of the informational plaques along the mall, which highlight the area's history and show photographs of what Pearl Street looked like centuries ago.
Day Two
Start your day with a tour of Boulder's historic neighborhoods. This self-guided tour explores six different historic neighborhoods, all within walking distance of the Hotel Boulderado. Free guides are available at the Pearl Street Visitor Information Center, located one block south of the hotel at the corner of 13th and Pearl Street. Or you can view or print the PDF version of the historic walking tour brochure.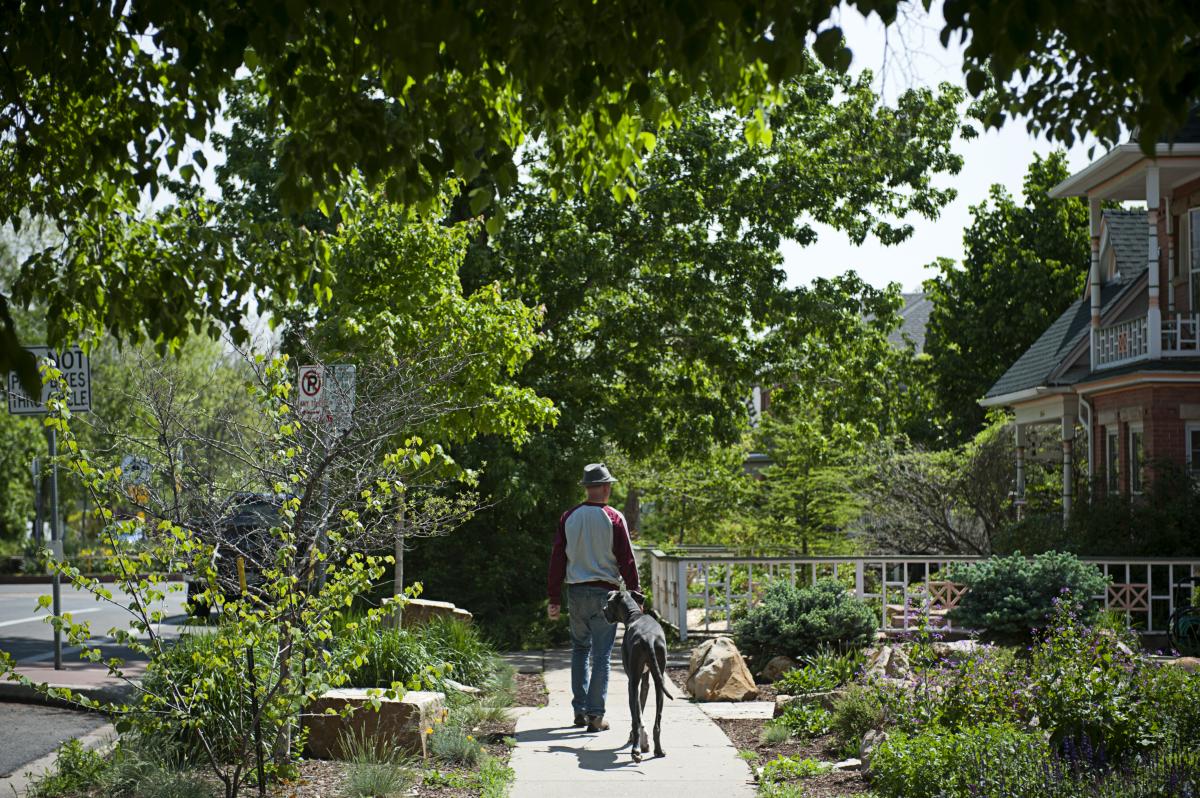 For a perfect introduction to Boulder's historic downtown district, consider taking a guided e-bike tour. The fascinating tidbits and information that the expert guide will share with you will make Boulder's history come alive.
Only in Boulder
The Boulder County Courthouse has been added to the National Register of Historic Places for being the first county in the state to issue same-sex marriage license (in 1975). And a welcoming LGBTQ atmosphere prevails in Boulder.
In the afternoon, visit the Museum of Boulder, located downtown in a former Masonic lodge. The museum features topical exhibitions and artifacts from its collection of over 35,000 historic objects donated by Boulder-area families over the past 60 years.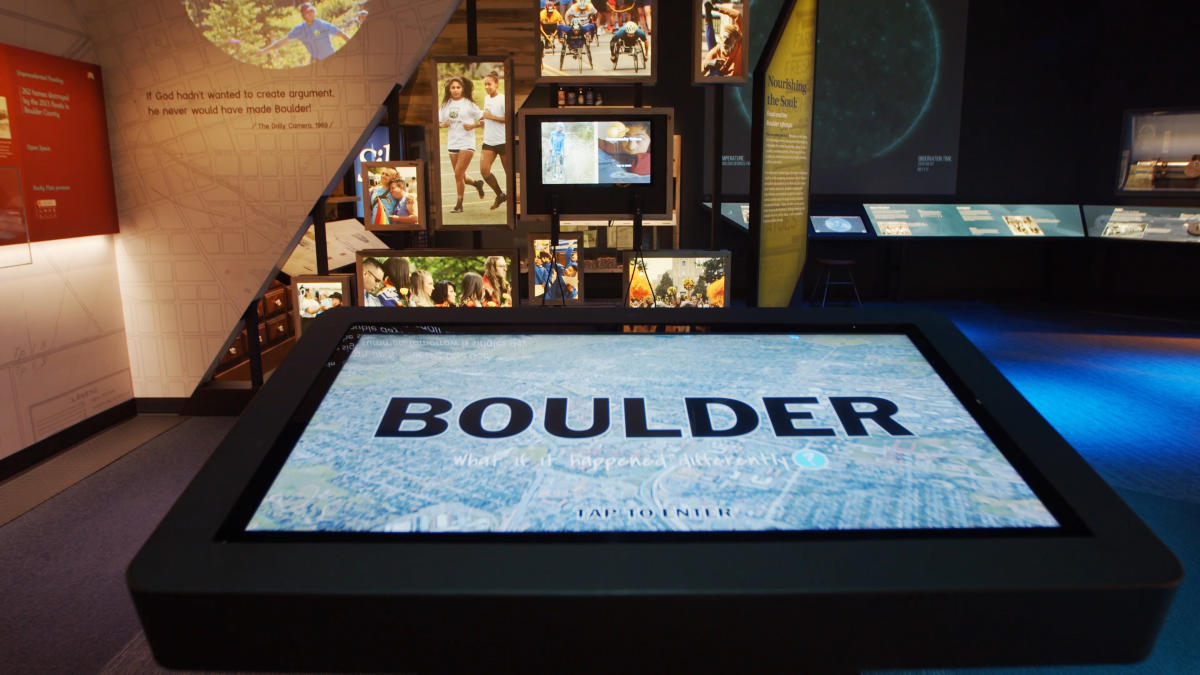 Consider a twilight tour of Columbia Cemetery to end today's explorations of historic Boulder. Located on Ninth Street between College and Pleasant streets, Boulder's first permanent cemetery dates back to 1870 and contains the graves of prominent Boulder pioneers and notable figures such as Mary Rippon, the University of Colorado's first female faculty member and one of the first women professors in Western America. Take some time to simply walk among the granite and sandstone gravestones in the shadow of the Flatirons, and read fascinating gravestones commemorating those who died in mining accidents or of more unusual means, such as "a broken heart."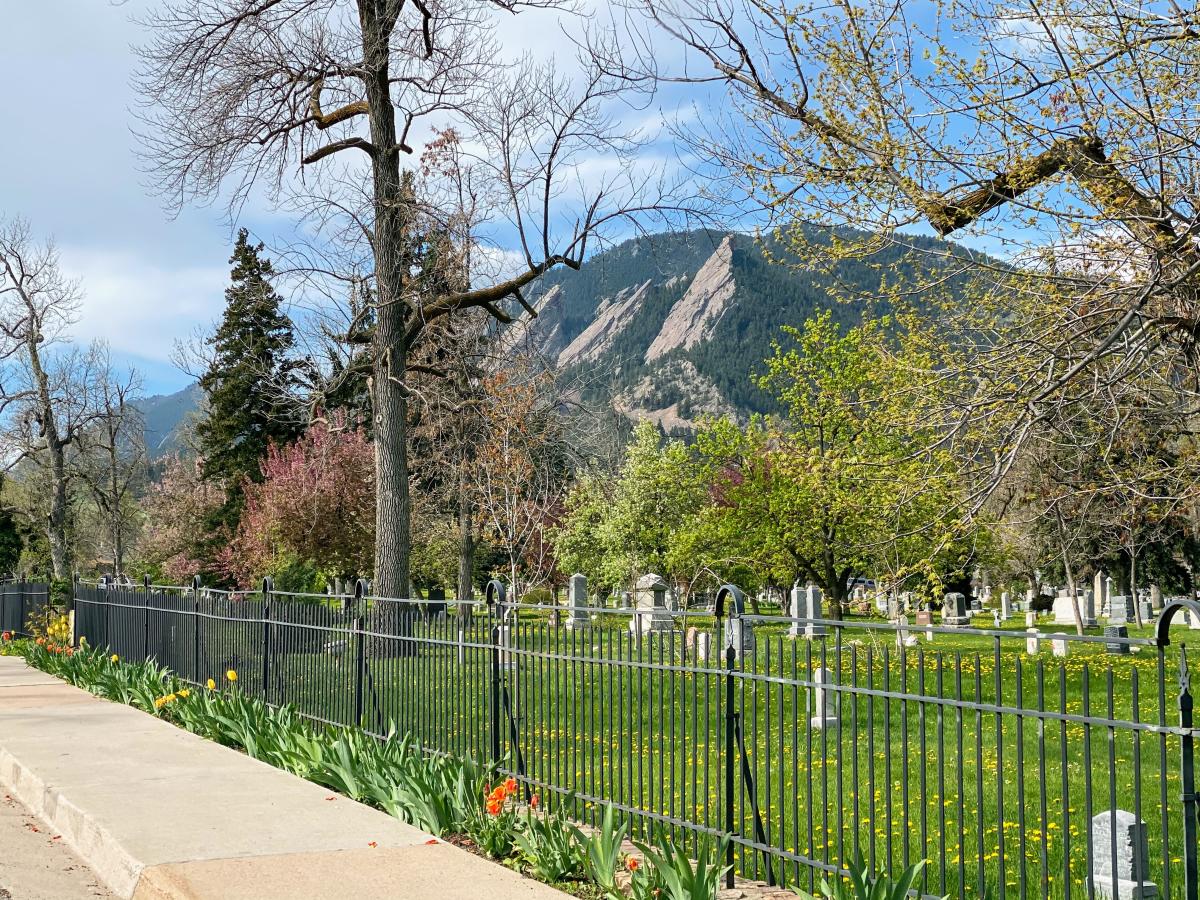 Day Three
Start today's tour by traveling up Boulder Canyon (Highway 119) to the town of Nederland. While in Nederland, visit one of the many historic sites including the Gillaspie House Museum, Nederland Mining Museum, Bucyrus Steam Shovel and Nederland Town Hall.
Continue your journey on Highway 72 (Peak to Peak Highway) to Estes Park (about an hour-long scenic drive). While in Estes Park, visit the grand old Stanley Hotel, made famous in part by the movie "The Shining," and take a ghost tour. The charming town of Estes Park offers plenty of shopping and dining options for lunch. You may even see elk wandering through town! 
Estes Park is located at the entrance of Rocky Mountain National Park. You may want to spend some time driving or hiking around the park to view wildlife such as elk, bighorn sheep and many smaller high altitude critters. If you're visiting late May through mid-October, you'll need to reserve a timed-entry spot for Rocky Mountain National Park in advance.

Accessibility Info

Rocky Mountain National Park has many accessible facilities for visitors, including visitor centers, scenic overlooks, self-guided trails, campgrounds, picnic areas and a backcountry campsite. The Park also offers rugged three-wheeled, all-terrain wheelchairs, which can be reserved at no cost. Learn more about all accessibility options.
As evening nears take a leisurely drive back to Boulder on Highway 36. For a night out on the town visit the historic Boulder Theater, a favorite Boulder landmark whose oft-photographed art deco exterior dates back to 1936.