Heads Up!
Events Potentially Impacting Your Business
Here's a list of upcoming, large city-wide events. Knowing about them may be helpful as you make your staffing schedules, consider special offers, or just wonder why all the extra people are in town. It's not meant to promote the events, but to help you as you plan for business during the next 30 days.
For a calendar listing of all events, please see www.bouldercoloradousa.com/things-to-do/events/. To be listed on the calendar of events, contact Traci Schaefer. You can even do it yourself if you'd like.
June 27 – July 1
Softball Tournament

•    An 80-team girls softball tourney – lots and lots of girls, and their families, in town this week.
•    http://www.boulderidt.com/
Fourth of July: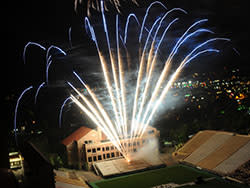 Here's a page of all the event details for the holiday, read below for an abbreviated version.
At the Reservoir:

•    5k & 10k on Wednesday, July 4
•    Beer garden open from 10 am - 4 pm 
•    Admission fee
Downtown:
•    Activities, live music and an extended beer garden on the 1300 Block of Pearl Street and the Boulder County Courthouse Lawn
•    Bands on the Bricks, all-day music featuring headliner Hazel Miller Band, music from noon – 8:00 pm
•    https://www.boulderdowntown.com/events/4th-on-pearl
July 13 & 14
Dead and Co. Concert at Folsom Field
Two shows at Folsom Field - in previous years the band drew 26,000 fans per night
Show starts at 6:30 pm
July 21-22
Pearl Street Arts Fest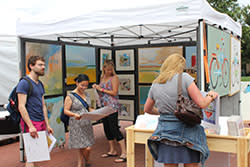 •    An outdoor arts festival on Pearl Street from 11th to 15th streets
•    https://www.boulderdowntown.com/arts-fest
Photos: The Daily Camera and Downtown Boulder Partnership.