Heads Up!
Events Potentially Impacting Your Business
Here's a list of upcoming, large city-wide events. Knowing about them may be helpful as you make your staffing schedules, consider special offers, or just wonder why all the extra people are in town. It's not meant to promote the events, but to help you as you plan for business during the next 30 days.
For a calendar listing of all events, please see www.bouldercoloradousa.com/things-to-do/events/. To be listed on the calendar of events, contact Abbie Youngs. You can even do it yourself if you'd like.
June 17-23
Colorado Latino Festival 
Music, food and entertainment celebrating the Latino and Caribbean cultures. Lots of Salsa and Bachata dancing, too. 
Located in Central Park 
https://www.thelatinofestival.com/
 July 4th Weekend
We compiled a full list of activities happening during the weekend, take a look.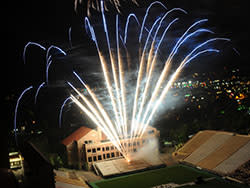 Here's a page of all the event details for the holiday, read below for an abbreviated version.
July 3-7
Louisville Slugger Independence Day Tournament 
Lots of high-school girls and their families 
80-team girls softball tournament in town
July 4
Ralphie's Independence Day Blast Fireworks Display
Fireworks show and live music at Folsom Field
July 5 & 6
Dead and Co. Concert at Folsom Field
Performance at Folsom Field
July 20-21
Pearl Street Arts Fest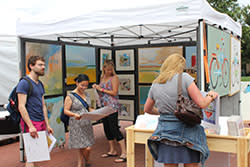 •    An outdoor arts festival on Pearl Street from 11th to 15th streets
•    https://www.boulderdowntown.com/arts-fest
Photos: The Daily Camera and Downtown Boulder Partnership.