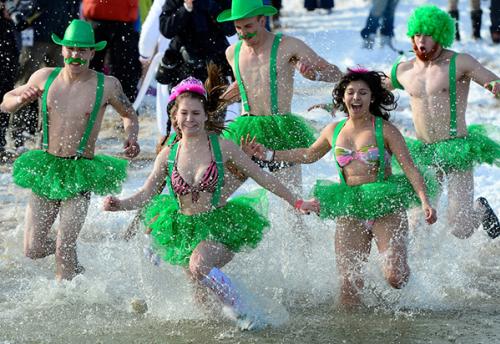 Photo Credit: Kathryn Scott Osler/The Denver Post
Denver Post
Mitchell Byars
Some people like to set resolutions and buy gym memberships to get their new year off to a rocking start. Boulder resident Geoff Noyes kicked off his 2015 by running straight into freezing water.
"It's rejuvenating," Noyes said. "There's no feeling like it in the world."
Hundreds of people joined Noyes today as they doggie-paddled, danced and dunked themselves in the 36-degree waters of the Boulder Reservoir for the 32nd Polar Plunge.
The Boulder County AIDS Project - which took over the event last year - said about 400 to 600 people registered, raising about $25,000 for HIV education, prevention and care.